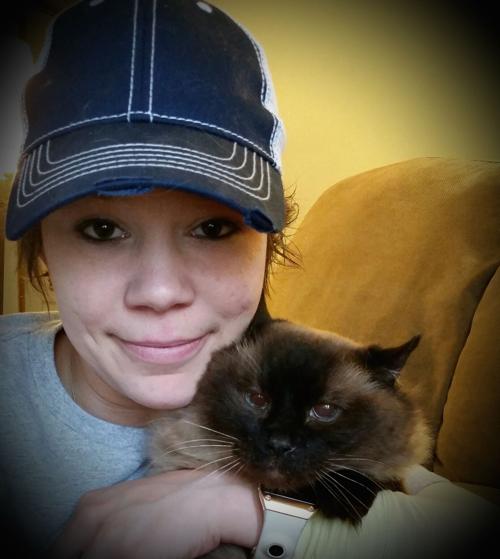 Everyone has been there: You've had a long, hard, stressful day at work. All you want to do is get home to wash away the days' woes and cuddle with your four-legged friend.
As the garage door lifts, you hear the rustling inside the house. Instantly your mood begins to brighten. First step in the door, you're bombarded with high-pitched yips, wet kisses and little paws dancing across your feet.
Not far behind, the cat enters with loud meows, leg rubs and pleas to be petted. In this moment we realize exactly why we let these little critters become such an important part of our lives.
Pets don't judge us, give us unwanted advice or criticize; all they do is love us.
For me, having these animals to relieve my stress is almost a necessity. I have had stage 4 breast cancer for nearly 10 years now, and it never ceases to amaze me how loyal my pets have been during the hardest of times.
My cat, Mr. Dhimmis, is a large, lazy, 12-year-old Himalayan cat. He truly is my best friend. He greets me with head butts, loves to cuddle and is the best listener I know.
Owning a pet has been shown to improve our health. Pets can help with mild depression by offering unconditional love, stress reduction and boosting the mood-improving chemicals in our brain, serotonin and dopamine. The simple action of petting a dog has been shown to lower your heart rate.
The benefits don't end there. Having a dog will increase your activity. One study found that dog owners "exercised more often, slept better, reported better fitness levels and fewer sick days and saw their doctors less often than people without dogs."
I understand that people with failing health or depression might feel that taking on the responsibility of pet ownership is impossible. But numerous doctors have reported that adding responsibilities to your life helps you focus on something other than what's bothering you.
Saturday is National Pet Day. On this coming holiday, take a selfie with your pets and post it on social media with the hashtag #LuvUrPet to show your support.