Tyler Deardorff tries to be cool at least twice a week.
That's when the 24-year-old waiter and CrossFitter from Omaha steps nearly naked into a cryotherapy chamber where the temperature can drop to as low as 240 degrees below zero.
"I feel better every time I do it," Deardorff said of the dry-ice treatment. The therapy, which takes just two or three minutes, is new to Omaha.
Like a high-tech ice bath, cryotherapy reduces inflammation, relieves pain, prevents injury, increases energy and speeds healing, proponents say. Some also cite cosmetic benefits, including cellulite reduction and smoother, younger-looking skin.
But some medical professionals are skeptical. They say that standing in a cold cryotherapy chamber does nothing to treat injuries or improve health. Instead, they say, it's a fad, and the ailments it claims to help are better remedied by traditional treatments.
"There is very limited evidence that (cryotherapy) works," said Jason Roberts, a physical therapist at the Nebraska Medical Center.
Cryotherapy was invented in Japan in the 1970s and came to the U.S., where it was primarily used by professional sports teams, five years ago. It has since spread to consumers, especially fitness enthusiasts. Cryotherapy chambers typically cost between $46,000 and $54,000, according to the company that makes them.
At least one chiropractic clinic, Athlos Chiropractic & Recovery, offers the treatment in Omaha.
And earlier this year, Ice Out Cryospa, dedicated exclusively to cryotherapy, opened near 171st Street and West Center Road. North Platte native and NFL running back Danny Woodhead tweeted a photo of himself at the spa using the treatment earlier this year.
Clayton Mortensen, a pitcher for the Omaha Storm Chasers, also has used cryotherapy there.
Participants wear minimal clothing — think shorts and a sports bra — and stand in a chamber that grows colder over two to three minutes using liquid nitrogen. They wear protective gloves and socks to prevent frostbite.
The chamber looks like a giant aluminum can, with a user's head the only thing visible to outsiders. Deardorff joked that he feels a little like he's getting into a time machine.
The temperature drops to between negative 220 and 240 degrees as the white dry ice vapors fill the chamber. The body stays dry but gradually starts to feel colder — like you're outside on a windless winter day.
The cold causes blood vessels to constrict and decreases metabolic activity, which reduces swelling and tissue breakdown. That aids in healing and reduces inflammation, advocates say.
And, they say, it's much more bearable than a 10-minute ice bath, a treatment long used by runners and other athletes to speed recovery.
Still, staff members talk to participants to distract them from the chill.
When 37-year-old Brian Gohr of Omaha finished a two-minute treatment at Athlos Chiropractic & Recovery, his skin felt clammy. He noted, "My arm hairs are frosty."
Gohr said he sleeps better and feels energetic after treatments.
Steve Stonebraker, owner of the Athlos clinic near 132nd and B Streets, charges $25 for an initial cryotherapy session and $45 thereafter. About 40 patients currently use the machine in addition to their regular chiropractic treatments.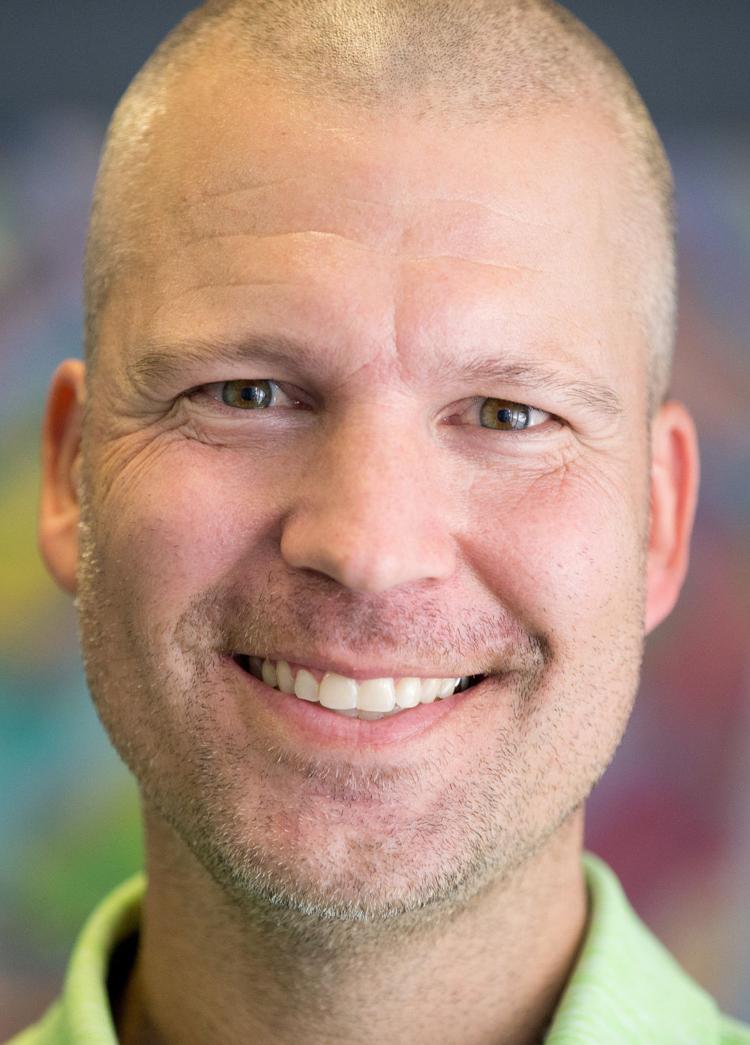 "We beat ourselves up on a daily basis," he said. "We need to find ways to give ourselves tuneups so our bodies can function effectively."
Last year the Cochrane Library, a British health research database, published several reviews of cryotherapy, all of which included small sample sizes. It found insufficient evidence that cryotherapy reduces muscle soreness or improves recovery times in athletes compared with rest.
Mark Murdoch, the managing partner of CryoUSA, a Texas-based company that manufactures the machine in the U.S., said that while there may not be scientific or medically based studies proving that cryotherapy works, company-funded studies show that it benefits the body. And the people who use it will tell you the same, he said.
"Listen, (cryotherapy) is a therapy, not a medical treatment," he said. "It's like a massage. We're not trying to change any medical treatment. We want to complement it."
Roberts, the physical therapist at the med center, said cryotherapy might help reduce pain — anything cold can, at least temporarily.
But athletes and non-athletes are better off using old-school RICE treatments, Roberts said: rest, ice, compression, elevation.
"The more new things that come out," he said, "the more you find out that back in the day they were right all along."
Deardorff said the skeptics won't change his mind about cryotherapy. For him, it works, period.
"Someone's always going to have a different opinion, like how not everyone likes the same movie," he said. "If I need a tuneup, cryotherapy makes my body rejuvenated. I feel more alive."
Be the first to know
Get local news delivered to your inbox!