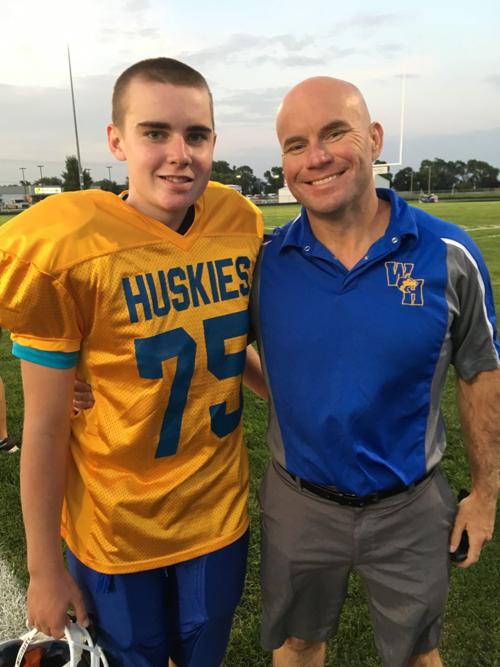 Andy Hoffman never expected his son to put on pads in an organized football game.
Despite battles with brain cancer, 13-year-old Jack was able to take the field for his first school football game Monday.
Making it even more special, Jack became the fifth Hoffman man to sport the No. 75 on the gridiron.
"Overwhelming is the best way to explain it," Andy Hoffman said. "We're just so thankful that God gave Jack this opportunity."
Jack, from Atkinson, Nebraska, was diagnosed with brain cancer in 2011 and underwent chemotherapy. He soon was befriended by Husker star Rex Burkhead and drew national attention in 2013 when he ran for a 69-yard touchdown in the Huskers' spring game. His family has rallied behind its nonprofit, the Team Jack Foundation, which raises funds for pediatric brain cancer research.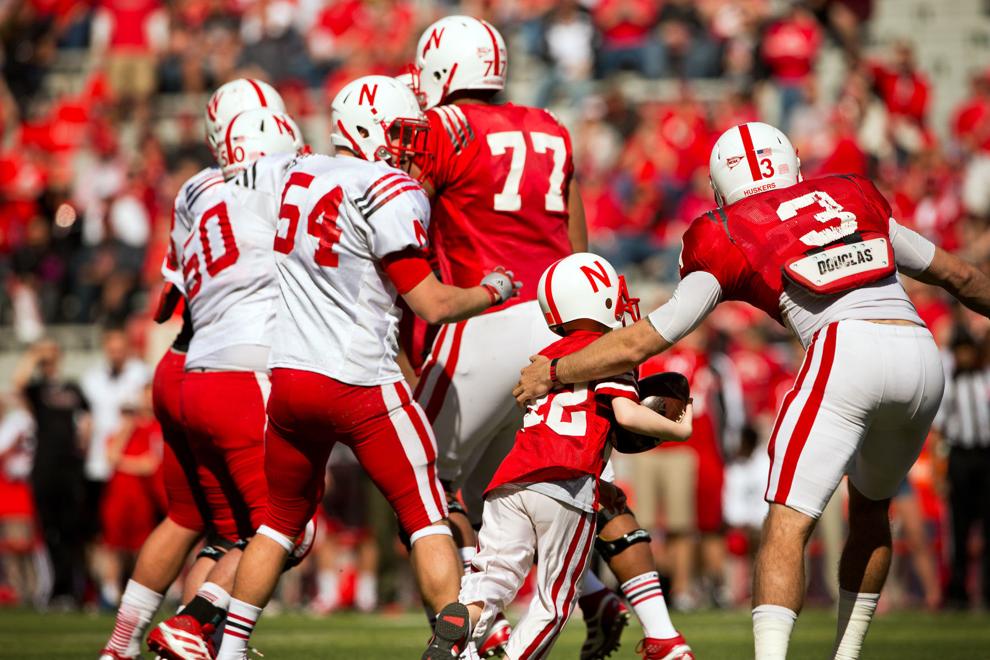 Jack relapsed in 2014 and participated in a clinical trial. His tumor showed signs of worsening in 2018, and now Jack is undergoing treatment similar to that of the clinical trial.
Because of the brain tumor, Jack also has epilepsy and is prone to seizures, his dad said. He takes 23 pills a day, some to manage epilepsy and others for cancer treatment.
Jack, now taller than Dad, comes from a football-loving family. His dad and uncles all played the sport. Grandpa is a big fan.
"This isn't something that we're shoving down his throat," his dad said. "This is Jack wanting to play football."
His parents checked with Jack's doctors, who said it was their decision. Mom and dad spent months praying about what to do. Ultimately, they let Jack decide.
Most days, he forgets he has a brain tumor and lives his life like a typical eighth grader. On the field Monday night was no different. Jack, who played center, was like his peers: He had fun.
His dad said they hear the good stories from families affected by brain tumors, but they also hear sad, difficult stories from people they've met through the foundation. They realize Jack is fortunate, and they're thankful.
"I'm happy Jack got to do that and I'm just overwhelmed," Hoffman said. "I'm sad, on the other hand, that other kids don't get these opportunities. My heart breaks for those kids. Who knows what the future holds, but we're going to enjoy it while we can and let tomorrow worry about itself."
Hoffman said the family is grateful to Nebraska, Husker fans and the football program for ongoing support of pediatric brain cancer research in Nebraska. Research and treatment of the disease continue to need support, he said.
The Hoffmans will take each football game as it comes and reevaluate based on Jack's health, Andy said, but he makes the most out of each day.
"All any of us are promised is today," he said. "Whether you have a brain tumor or not, you should make the most out of today. That's what Jack's doing."