When Sue Cox first moved to Omaha, she had a job working with heart transplant patients at the Nebraska Medical Center.
Now, the transplant program has helped her brother Jim Robertson have a second chance at life.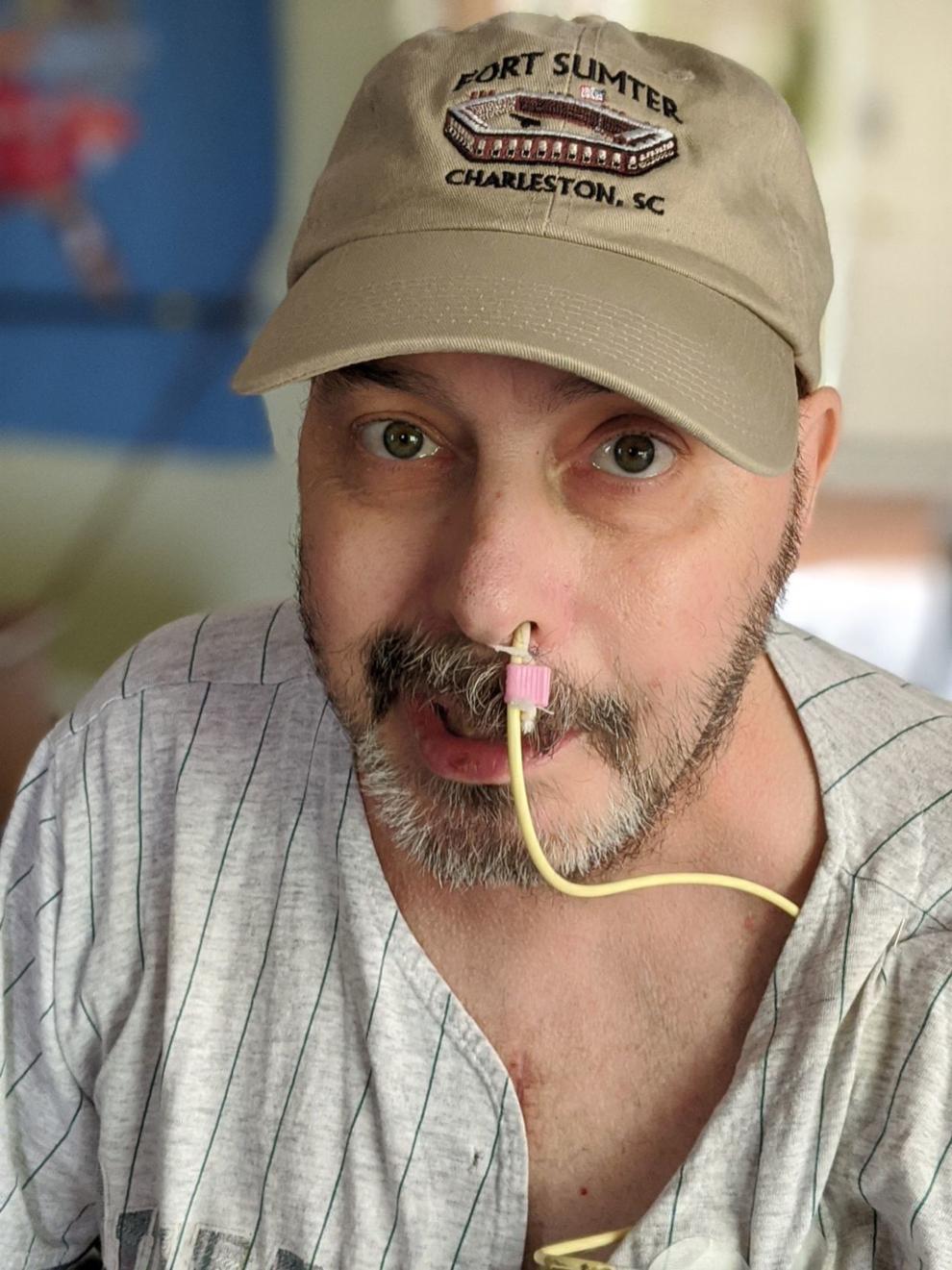 Robertson, 59, received a heart transplant at the hospital this spring. His case marked the 400th heart transplant completed at the Nebraska Medical Center.
"Every transplant's significant," said Dr. Brian Lowes, medical director of the hospital's advanced heart failure and cardiac transplant program. "I think institutionally, (the 400-transplant milestone) means we're one of the premier programs in the region now."
The first heart transplant performed at the Omaha hospital was done in 1994. The program discontinued in 1999 after 29 heart transplants.
In 2005, the transplant program was restarted. To date, doctors at the hospital have completed 410 heart transplants.
Robertson was born with a faulty heart valve, his sister said. About a decade ago, he had it replaced with a pig valve.
That worked well. But after 10 years, his heart was struggling and weak. Doctors warned of the potential need for a heart transplant.
His need for a new heart became more pressing after Robertson suffered a stroke while on a job site where he was conducting environmental tests on smokestacks.
One morning, Robertson didn't show up to meet his colleagues for breakfast before they all started work. The co-workers went to his room and pounded on the door.
They found him unable to move his left side. Robertson told them that if they helped him get dressed, they all could go to work. Instead, they took him to a local hospital in the southern Illinois town where they were working.
The stroke left Robertson unable to walk. His left side was weak, and he struggled to use his left arm.
Cox, who has multiple sclerosis, moved Robertson to her home in Omaha, which is handicap-accessible.
He worked on getting around in a wheelchair. But since he couldn't use both arms, he had to build the strength to move the chair using his feet.
When Robertson went to the Nebraska Medical Center for a full workup, doctors found that his heart was working at 5% efficiency. He was put on medications to keep his heart functioning.
Robertson continued with physical therapy and regained the ability to walk. After a series of tests, he was put on the transplant list.
Robertson was relatively young, and aside from his heart failure, he was in good health, Lowes said.
"In general, we transplant people so they live longer and have a better quality of life," Lowes said. "A lot of people who have had strokes still have a very meaningful quality of life."
Eventually, Lowes said, Robertson required IV medications to keep him alive as he waited for a heart. Although he was tolerating the medications, it wasn't a long-term solution.
"He was getting weaker and weaker," Cox said. "You're just watching him asking, 'Can he make it?' You just didn't know."
On May 11, nearly two years after going on the list, Robertson was just settling into his recliner to watch TV. Cox picked up the phone around 2 p.m.
"We have a heart for Jim," the voice on the other end said.
"Wait. What?" Cox replied.
She mouthed to Jim: You've got a heart.
Because of the coronavirus pandemic, Cox had to drop her brother off at the front door of the hospital for tests.
By 9 a.m. May 12, she received a call saying his new heart was in and beating.
Robertson spent about two weeks in the hospital before heading to a rehabilitation facility. He went home June 26.
Robertson is getting "a little bit stronger" every day, his sister said. He's still receiving physical and occupational therapy as well as working with a dietitian.
The prognosis is good. Lowes said heart transplant patients, on average, survive 14 years.
"I expect to be taking care of him for many years yet," Lowes said. "My hope is he gets a lot of years out of this heart."
Robertson said he's grateful, although he wishes that instead of being No. 400, he was more like No. 4,000 so more people would have had similar second chances.
"Transplantation is obviously a wonderful thing," Lowes said. "It gives a lot of people a second chance at life."