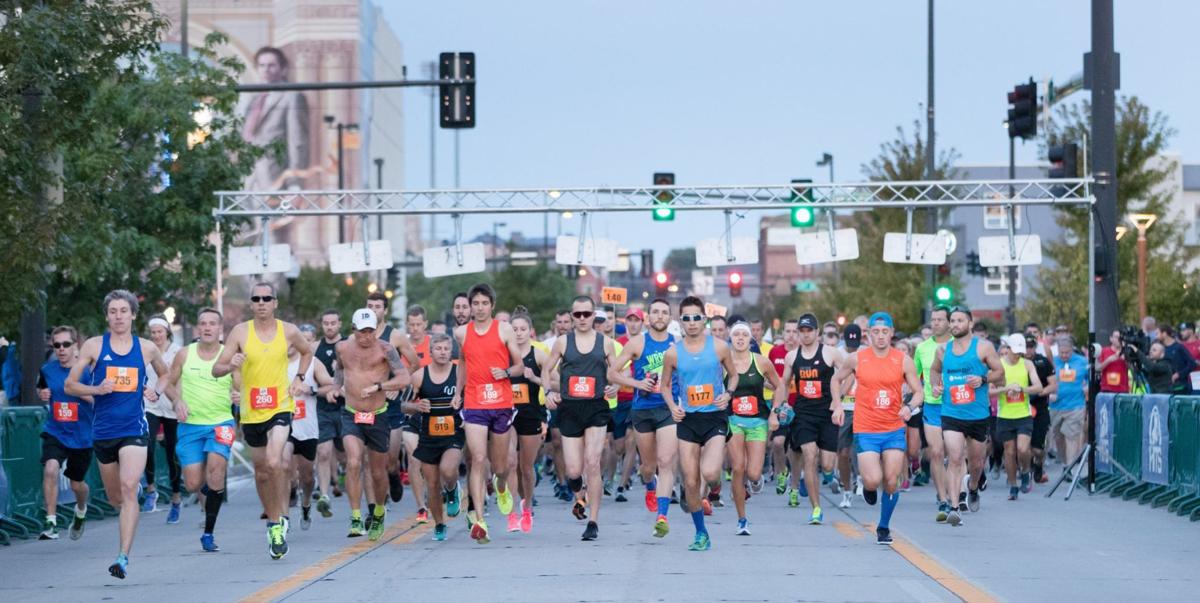 The Omaha Marathon, back for its 46th year, will take runners on a slightly modified course.
The race — which also includes a half marathon, 10K, 5K and 1-mile run — is scheduled for Sept. 19.
Rather than starting in front of TD Ameritrade Park as it has previously, runners will start and finish in the Capitol District, race organizer John Eickman said.
The rest of the course, which organizers tout as being fast and flat, remains relatively unchanged. The race is a Boston Marathon qualifier.
The out-and-back courses all start from 13th Street and Capitol Avenue. From there, runners will make their way north. Marathon runners will turn around shortly after passing Carter Lake. Runners will finish back at the Capitol District.
For several years, runners finished inside TD Ameritrade Park. But Eickman said organizers heard complaints from runners who didn't realize they would have to run the stadium's warning track before crossing the finish line. Some runners said it left them without enough in the tank by the finish, Eickman said.
"We heard a lot of complaints about that," he said. "If it's not as cool as we thought, let's change it."
The new finish line is situated near plenty of bars and restaurants for runners to visit after the race. It also offers more space to host post-race festivities than the parking lot organizers used previously, Eickman said.
The race is hosted by New York-based Alpha Win, previously known as HITS Endurance.
Last year's race, which went on as planned during the coronavirus pandemic, drew about 850 runners, Eickman said. Precautions such as temperature checks and staggered start times were in place to keep runners safe.
Because the coronavirus is starting to "rear up its ugly head," Eickman said organizers expect about the same number of runners as last year. They're prepared to put some of the same safety precautions in place if needed.
Organizers are considering asking runners to wear masks until they start running on the course. They also may bring back the staggered start times.
"I think people are just eager to get back out and run," Eickman said. "I think we're seeing that around the country, too."
Registration closes Sept. 17. The cost ranges from $25 to $112 depending on which distance is selected. A portion of the registration fees goes toward Partnership 4 Kids, a local nonprofit that offers goal-setting and group mentoring for students. For more information, visit alpha.win/event/omaha-ne.
The Omaha Marathon is the first of three marathons in the Omaha metro area in successive weeks. The Heartland Marathon, which also has a route through part of downtown Omaha, is Sept. 26. The Nebraska Marathon, which this year will be in Sarpy County, is Oct. 3.
---
Gymgoers share what motivates them, pet peeves and their proudest accomplishments
You never know who you might run into at the gym.
There's the man who's exercising as he waits for a heart transplant. Or the woman who's made Jazzercise workouts part of her life for more than 30 years.
Some workouts see moms accompanied by babies. Elsewhere you'll find folks well into their 90s who stick with exercise.