Over the past month, Dave Stroud and Keith Henke have found plenty of common ground.
A shared concern is how quickly they can get home and get their yardwork squared away.
Stroud, 63, and Henke, 71, struck up a friendship in an unlikely place — Methodist Hospital.
Both men spent several weeks at the Omaha hospital while recovering from strokes. After meeting in a support group-type setting at the hospital, they quickly became buddies, visiting each other's rooms — which were next to each other — and tossing out jokes during therapy sessions in the gym.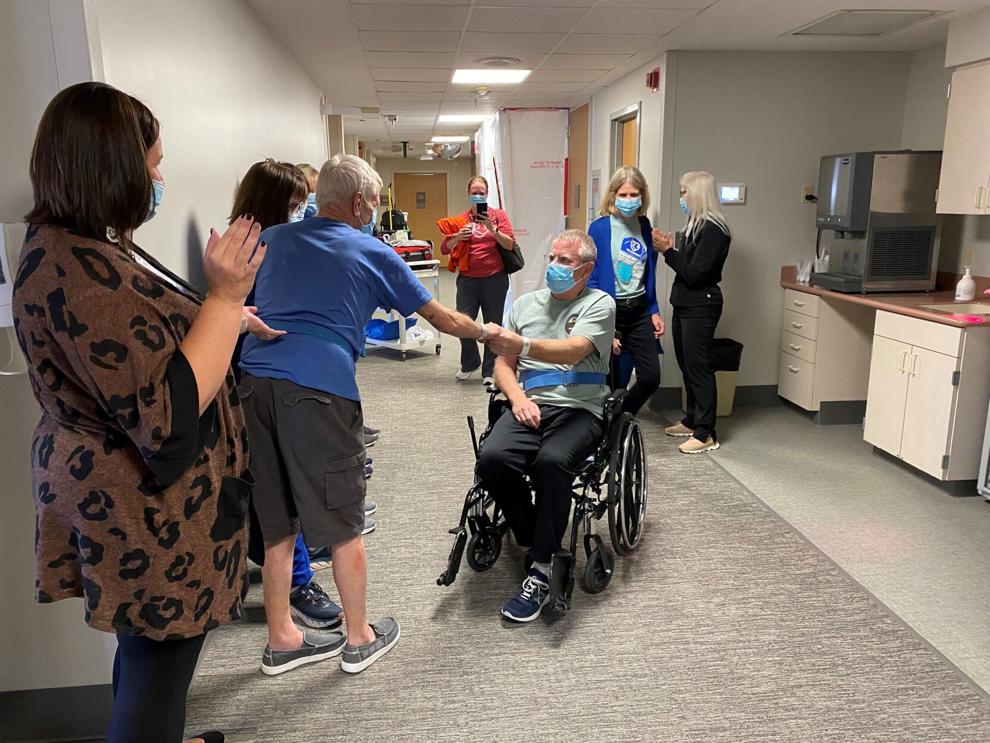 "You get so close to everybody here," Stroud said. "If I hadn't had a stroke, we never would have met."
Stroud felt less than stellar when he woke up one Monday morning, but he got ready for work anyway. Despite his wife's pleas to head to the hospital, Stroud drove himself to work. By the time he got there, he no longer could move his right side. He felt weak and was slurring his speech.
Henke woke up with a bad headache one Sunday morning. Every time he tried to get up or walk, he would fall down. He called his sons and was taken to the hospital by ambulance.
Stroud and Henke met during a program at the hospital called Stroke Chat, which gives patients a chance to work on speech skills and connect with one another.
From there, they started spending an hour or two in each other's rooms every day.
"We just hit it off," Stroud said. "At the beginning, we talked about our strokes. Then we talked about everything. We like kidding around a little bit."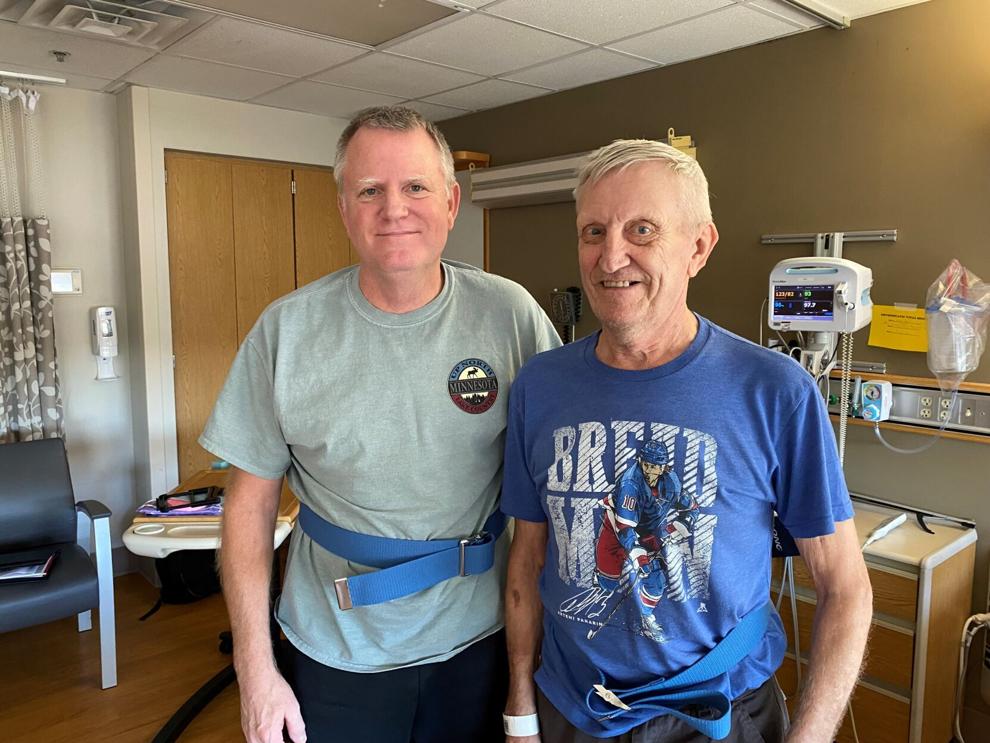 Both men spent hours in therapy working on using their hands and legs again. Stroud, who was discharged Monday, can walk without a cane. Henke, who's expected to leave the hospital Friday, said he's much more mobile than when he came in. Both men are working on regaining strength.
Seeing the two patients hit it off was refreshing, said Methodist physical therapist Caitlin Poulicek.
"We've had patients interact, but it's been so limited with COVID restrictions," she said. "They got along and hit it off. They could interact and be themselves."
While family and friends lend support during stroke recovery, Poulicek said it's helpful to talk with someone experiencing the same thing at the same time.
She and another therapist wanted Stroud and Henke to work on walking, talking and interacting with the environment all at once. To simulate that in the hospital, the two men embarked on a trick-or-treating-style activity.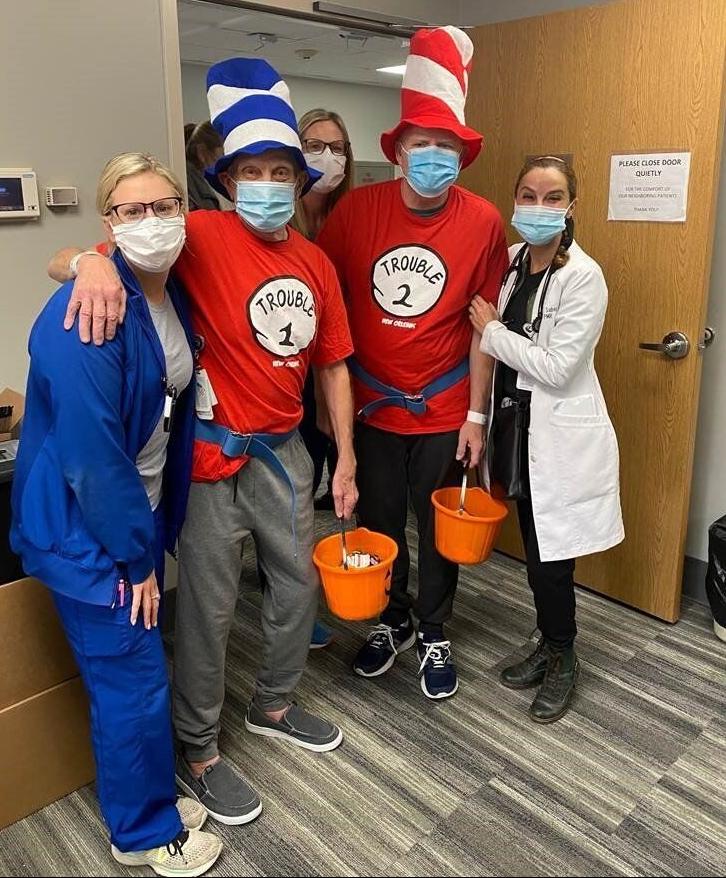 The duo — decked out as Dr. Seuss' Thing 1 and Thing 2 — walked around the floor, greeting nurses and patients while handing out candy.
Stroud and Henke have swapped phone numbers and plan on keeping in touch once they're both home.
"He's probably going to want me to do his yard," Henke joked.
Seeing two patients develop camaraderie and friendship is nice, Poulicek said. It's not something the staff sees very often at the hospital.
"For probably one of the worst things that's happened to both of them, there's a positive out of it," she said. "They'll look back and laugh that they were stuck in a hospital room for months together. This is just something that came out of nowhere, and I think it will last a long time. It's great to see."
---