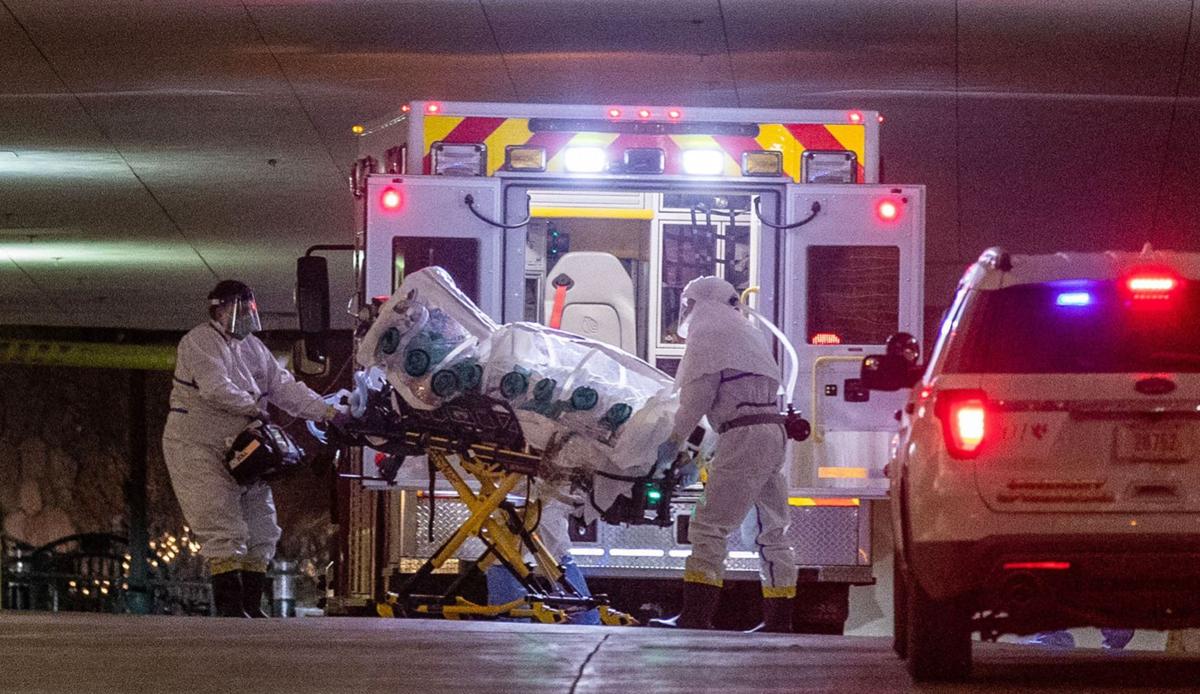 Basketball players, coaches and team staff who participated in the Special Olympics event at the Fremont Family YMCA on Saturday, Feb. 29, have been asked to self-quarantine because they may have been exposed to the novel coronavirus, state officials said Saturday.
The 36-year-old woman who is being treated in the Nebraska Biocontainment Unit in Omaha for COVID-19 participated in the event, officials said.
COVID-19 is the disease caused by the novel coronavirus.
"We're in new territory," said Carolyn Chamberlin, the president and CEO of Special Olympics Nebraska. "We're trying to manage this the best we can."
Saturday afternoon, Chamberlin said the organization was trying to track down who had attended the tournament.
"At this point, we're just trying to figure out who was all involved," Chamberlin said. "We've been in communication with the state Department of Health (and Human Services) and other health experts. We're taking all steps possible to communicate with all those affected, and we are hoping for the best for this individual."
Once officials have identified who was at the game, Special Olympics will send out an email, drafted with the help of state health officials, on guidance and next steps for those possibly exposed to the novel coronavirus. That guidance also will be posted on the organization's website, sone.org, and its Facebook page.
Sign up for World-Herald news alerts
Be the first to know when news happens. Get the latest breaking headlines sent straight to your inbox.
The people who were at the Fremont Y are asked to either self-report to the Nebraska public health online system at dhhs.ne.gov/Pages/Coronavirus.aspx or contact their local health department for guidance and next steps, said Dr. Gary Anthone, Nebraska's chief medical officer. "Informing the local health department is the most direct way to ensure timely medical care if needed and to minimize the potential risk to others."
Spectators of the Special Olympics events and other people who were in the Fremont Y that same day are at much lower risk than the direct participants, officials said. People who didn't participate in the events can self-monitor and contact a local health department or their health care provider if they develop symptoms.
Special Olympics staff already are fielding questions on whether future events will be held as scheduled, Chamberlin said. Those decisions haven't been made yet.
"We are in a holding pattern trying to figure it out," she said. "The worst thing we can do is create panic and the best thing we can do is provide education."
Symptoms of COVID-19 can appear two-14 days after exposure to the virus. The most common symptoms reported are:
Fever of greater than 100.4 degrees
Cough
Shortness of breath or difficult breathing
Evidence to date suggests that this virus doesn't stay in the environment for an extended period of time, officials said: "Without ongoing contamination from ill people, the facility where the event was held isn't a risk for ongoing exposure."