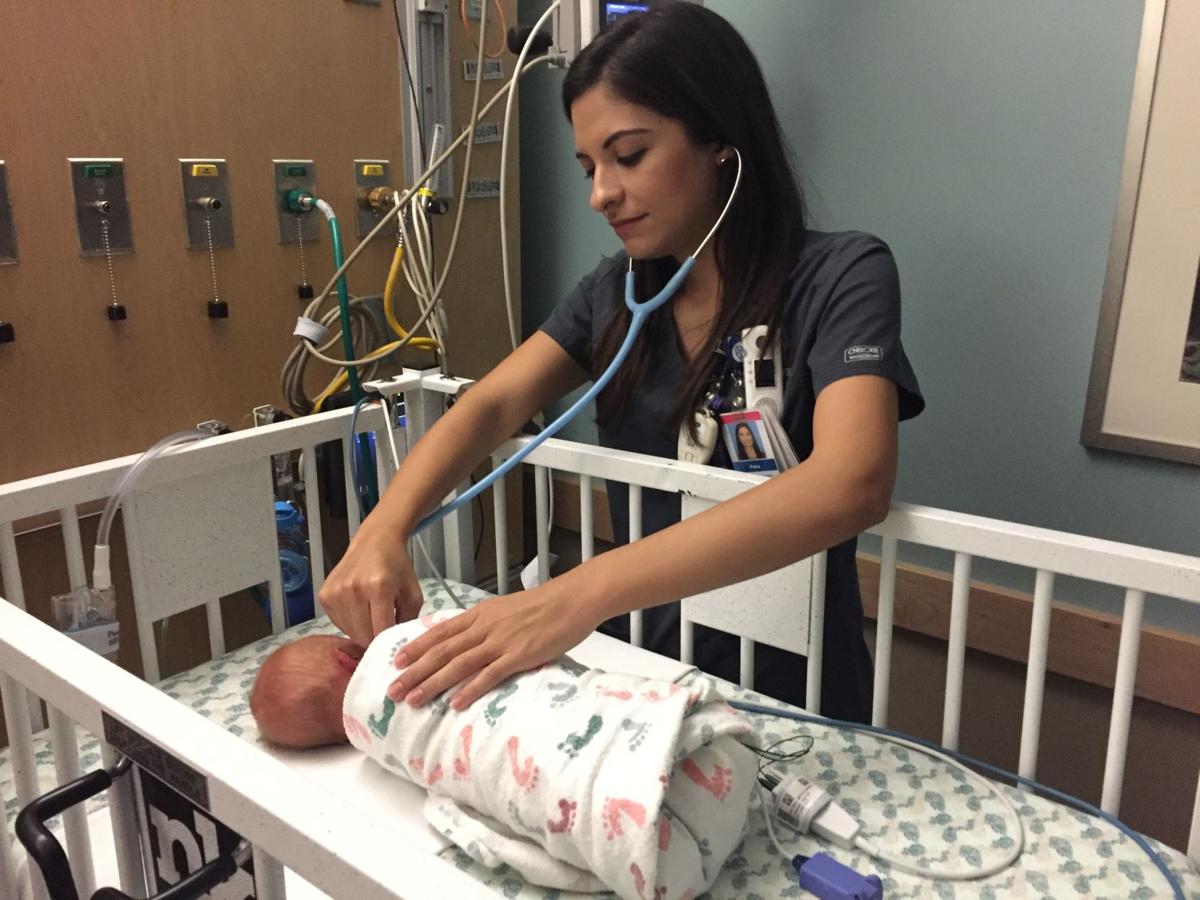 Petra Kranda's early days in the neonatal intensive care unit inspired her career.
The 25-year-old Omahan and her twin sister spent nearly three months in the NICU after they were born. Years of hearing her parents talk about the experience and the nurses led Kranda to follow the same career path.
Now, Kranda works in the NICU at Methodist Women's Hospital, where she often shares her story with parents.
"I'm a huge believer that everything happens for a reason," the nurse said. "It's kind of crazy how all of that worked out."
This month, Kranda will reunite with some of the NICU graduates she's cared for in the last year. The Omaha hospital will hold its annual NICU reunion on Aug. 27.
The superhero-themed reunion is open to all of the hospital's NICU graduates. They're invited to parade from the hospital at 1:30 p.m. to West Dodge Station Elementary School for refreshments, activities and socializing.
Kranda and her twin sister, Adelaide McDonald, were in the NICU at the then-called Bergan Mercy Medical Center nearly 25 years ago. They were delivered at 30 weeks because of twin-to-twin transfusion syndrome. The condition occurs during a twin pregnancy when blood moves from one twin to the other while in the womb.
Because a baby is in the NICU, doesn't mean they'll develop lasting effects, Kranda said. As a child, her sister attended speech therapy to correct the way she pronounced the letter R. Otherwise, neither had effects of prematurity.
Kranda often shares that story with parents, especially parents of multiples. It's reassuring, she said, for moms and dads at the hospital to talk to a former NICU baby, now grown up and healthy.
"When my mom and dad talk, they say how reassured they were to leave their babies there," Kranda said. "If I'm able to help someone's mom or dad and give them peace of mind, that's amazing."