As more people live longer, some of their parts — like those of high-mileage cars — inevitably are going to wear out.
Those increasingly worn-out parts are expected to add to an already significant market for artificial joints. Take knees: Demand for replacements is expected to surge nearly seven times by 2030 from today's figures. Demand for hip replacement? Up nearly two times in the same time frame, according to the American Academy of Orthopaedic Surgeons.
But before we can get those replacement knee and hip joints, makers of new-and-improved implants have to design, develop and test them to make sure they'll withstand the wear and tear of everyday life and then submit reams of data to the U.S. Food and Drug Administration to try to get them approved.
The FDA, for its part, has to digest those reports and make sure the implants they're reviewing are safe for patients.
Some of that is happening in Omaha in one of the world's largest academic, nonprofit, industry-neutral facilities for testing implant devices.
Recently, about a dozen implant reviewers from the FDA's Center for Devices and Radiological Health visited the University of Nebraska Medical Center's Biomechanical and Advanced Surgical Technologies Laboratory to study the latest implant testing techniques.
The UNMC lab, established by Director Hani Haider and his team over the last two decades, develops new testing methods and works with regulators and industry to establish them as industry standards.
The team also conducts objective testing for industry on a nonprofit basis. The lab has carried out more than 75 orthopedic implant testing contracts for more than 26 different orthopedic companies and university labs in the United States and other countries, including France, Germany, Italy and Japan. Since 2000, it has brought in more than $10 million in industry and government funding for the work.
Haider, also a UNMC professor, said so-called wear testing is important because wear of artificial joint bearings can shed minuscule particles. When that happens with a brake pad or a car tire, the particles scatter on the road. But in the body, the particles stay in the joint capsule, where they can trigger an inflammatory response that can lead to bone resorption, or loss of bone tissue. That, in turn, can result in implant loosening and the need for complicated revision surgery.
Modern materials, of course, are designed to reduce wear. Haider described knee replacement as one of the most successful operations in the world, allowing patients to go from barely walking to getting out for regular strolls. Keeping active, in turn, is important for maintaining overall health.
The United States, Haider said, offers the most advanced implants and produces more of them than the rest of the world's production combined. American companies, he said, sell more implants in Japan and Germany than Japanese and German companies sell in their own markets.
During the FDA reviewers' visit to Omaha, Haider gave six class-type lectures to the FDA team and led various hands-on training sessions. In one, he demonstrated a machine used to determine the friction between two materials. Haider designed the machine with help from the lab team between 2007 and 2010, adding to it last year.
The visit, he said, gave the FDA team the opportunity to get hands-on experience and see the testing they read about in reports. Regulators such as those at FDA, Haider said, walk a fine line: Set regulations that are too slack, and patients can get hurt. Make them too harsh, and they can stymie implementation of innovative new technologies.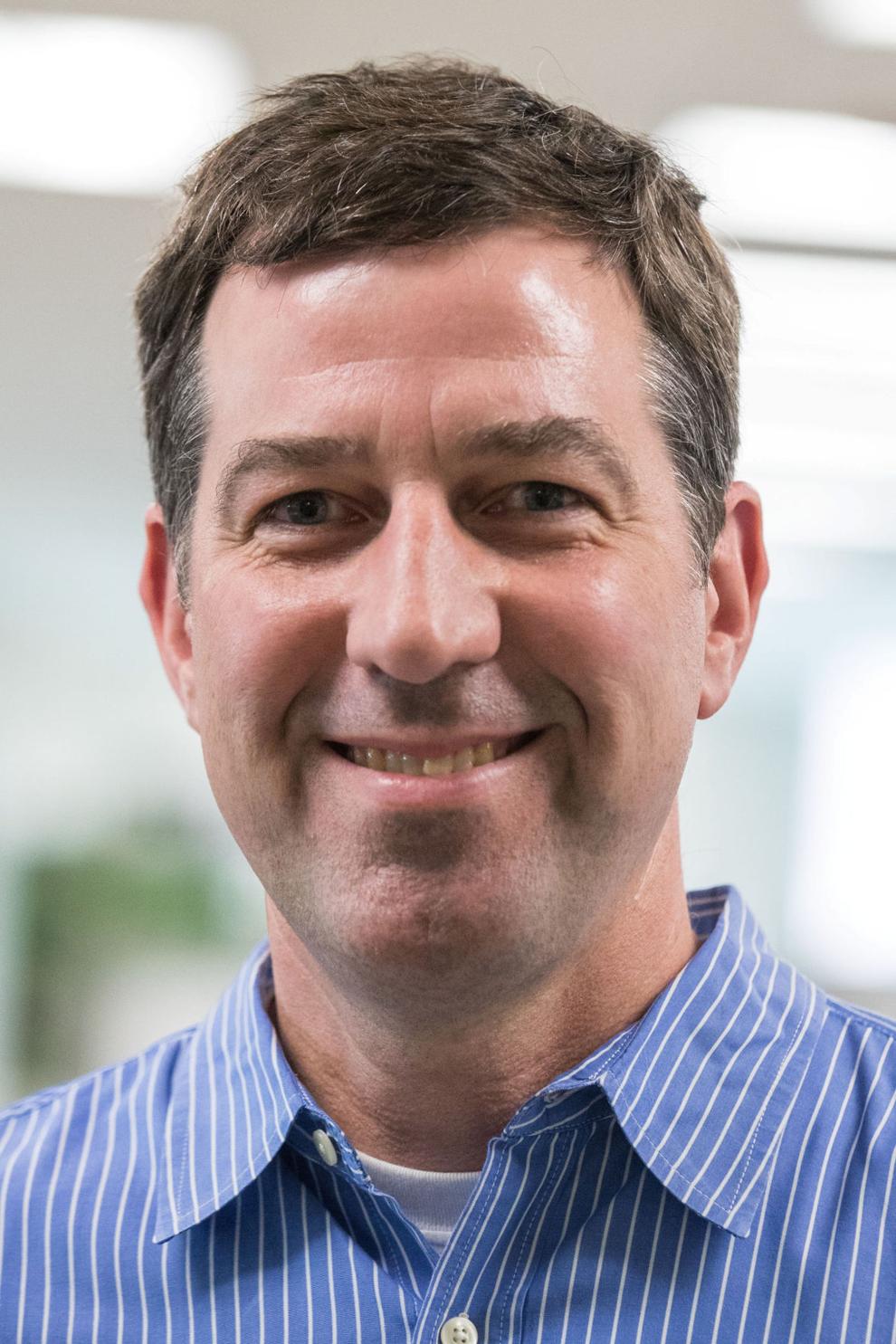 John Goode, a senior reviewer with the FDA group, called the UNMC lab the "top of the bar." Goode also serves as chairman of the International Organization for Standardization, the technical committee that sets international standards for biomedical devices.
"There are very few labs in the world that provide to us the education, knowledge and learning (we need) ... and this is one of them," Goode said.
The lab initially was quartered at the Munroe-Meyer Institute and then moved to the Scott Technology Center in Aksarben Village. Last fall, it relocated to the new Lauritzen Outpatient Center on the UNMC campus. It's adjacent to the orthopedic faculty offices, allowing for easier collaboration with surgeons.
Dr. Kevin Garvin, professor and chairman of orthopedic surgery at UNMC, said the lab helps faculty members ask scientific questions about implant durability. Garvin is president of the Hip Society, a group of leading hip surgeons. He and other UNMC surgeons also met with the FDA reviewers.
"They want to know if the things they're asking of companies have appropriate clinical relevance," he said.
Garvin said the biggest improvement he's seen in implants during his career have come in the materials from which they're made, in particular the use of highly crosslinked polyethylene to line joint sockets. The material was developed by researchers at Massachusetts General Hospital, the original and largest teaching hospital of Harvard Medical School. Evidence now shows that it can last well beyond 15 years. A lot of that work has been confirmed by Haider, he said.
Haider said the lab tested that Massachusetts General technology before it was put into clinical use.
Fifty years ago, Haider said, wear tests literally were carried out in patients. Now, testing labs use machines to simulate what would happen in the body, which reduces the risk to patients and speeds the time it takes to design and implement new technologies.
When the FDA group visited, two machines were putting knee joints through their paces and another was running hip joints. One knee machine ran four left knees in parallel, simulating all the stresses they'd get from walking for five years over the course of three months.
Haider served as the lead engineer in designing one of the first knee simulators that mimics all the forces on the joint while working at an orthopedic center that's part of University College London. He came to UNMC in 2000. He's won numerous international and academic prizes in orthopedics research and engineering and written several textbook chapters.
Haider and his team also have invented and patented new technologies to improve surgery. They're now planning a new project to develop innovative technology to help improve the teaching of advanced surgical skills.