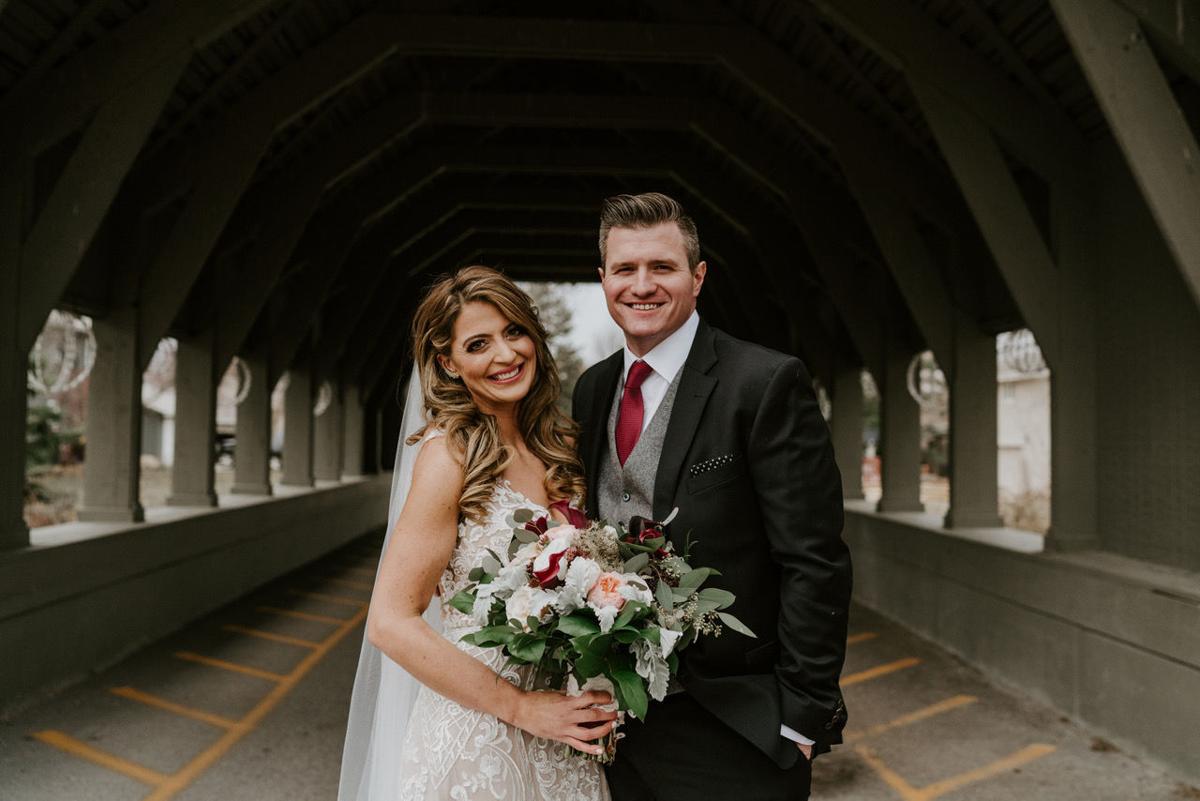 There are high expectations when it comes to walking down the aisle. First, you have to find the perfect man, then the perfect dress, and finally you want the perfect body to fit into that dress. I know this feeling all too well.
I recently got married, and let me tell, you the wedding prep is intense. I have lost 130 pounds and have kept it off for over 10 years now, but having 300 people look at you, judging you — at least that's how I felt — really puts the pressure on to look your best.
When I first met my husband, I was working out regularly and eating pretty well. Through our courtship, we went on many (high-calorie) dates. The weight started to creep back on, but I was happy in love, so it really didn't matter.
But when the proposal came, I was faced with reality: I was 20 pounds over the weight I like to maintain and uncomfortable with my body.
I am not a fan of extreme diets, and I preach healthy lifestyle, so I knew I had to put into practice what I knew worked if I wanted to feel my best for my big day. I went to the grocery store and stocked up on fruits, veggies and lean meat. I also found a new high-intensity interval training workout class called The Ultimate Workout. I started working out and eating right to try to feel my best.
My mom kept pestering me to go try on dresses, and while I had been feeling better about my body, I wasn't quite where I felt I "needed" to be. But time was running out — who knew wedding dresses took four months to get in! I begrudgingly went with my mom to try on dresses. We went to Rhylan Lang. I tried on my first dress, and I felt something I didn't think I would feel: relief.
I felt confident. I realized that I didn't need to be a certain weight to give myself permission to feel beautiful.
With each dress, the anxiety lessened, and by the end I was smiling from ear to ear. I had found my dress!
The pressure of a wedding can be overwhelming, and, of course, I wanted to look my best. I also realized something very important while picking out my dress. There is no such thing as the perfect body.
Sign up for the Live Well Nebraska newsletter
Get the latest health headlines and inspiring stories straight to your inbox.
I had this idea in my head that I needed to be a certain size before allowing myself to feel comfortable, when really all I needed to focus on was being healthy and happy with my fiancé, who loves me no matter what size I am. (He's a good one).
Our wedding was amazing, but the most important thing I did in preparation for the big day was re-adopt my healthy habits.
I felt amazing on my big day, and not because I was thinner, but because I felt confident and comfortable in my skin.
Conner Rensch is a motivational speaker from Omaha and hairstylist. She has been featured in People magazine for losing 130 pounds and has released an e-book with her nutrition secrets and meal plan on her website crensch.com. She is married to Patrick Mack and a bonus mom to Lincoln.
Gymgoers share what motivates them, pet peeves and their proudest accomplishments
You never know who you might run into at the gym.
There's the man who's exercising as he waits for a heart transplant. Or the woman who's made Jazzercise workouts part of her life for more than 30 years.
Some workouts see moms accompanied by babies. Elsewhere you'll find folks well into their 90s who stick with exercise.
Be the first to know
Get local news delivered to your inbox!