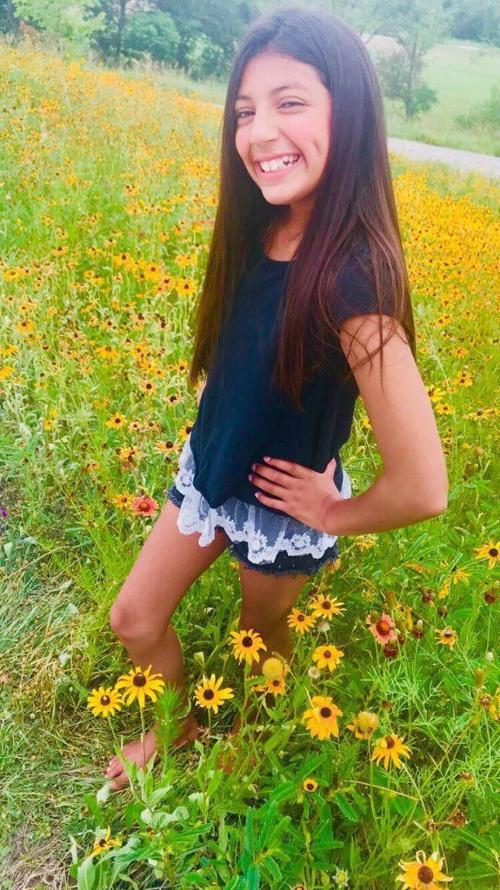 As 11-year-old Tessa Perez was taken into donor surgery on Monday, medical professionals lined the hallway at Children's Hospital & Medical Center for a "hero walk." Tessa, who suffered a fatal allergic reaction, was the first organ donor at the Omaha hospital to have received this recognition.
She was pronounced brain dead Friday after suffering an allergic reaction to peanuts and going into anaphylactic shock.
Her heart, kidneys, pancreas and liver will be donated to six recipients.
"I knew that my tragedy — it was going to change the lives of so many families," Tessa's mom, Erin Flanagan, said. "I tried to stay strong for her."
Tessa is remembered by her family as a "beautiful, courageous girl" who loved to dance and swim.
Flanagan said her daughter was selfless and brave to the end.
"Her heart, liver, pancreas and kidneys — that's six lives she's going to save," Flanagan said.
Tessa was set to enter sixth grade this fall at Fairview Elementary School in Bellevue and was a member of the school choir, Fairview Voices.
Her family said some of Tessa's most defining characteristics included "her joy for life, her giving nature and her glowing, dimpled smile."
A visitation is scheduled for Thursday from 5 to 8 p.m. Tessa's funeral will be Friday at 11 a.m. Both services will be held at Westlawn-Hillcrest Funeral Home, 5701 Center St.
A benefit account has been created in Tessa's name. Donations can be made via a GoFundMe titled "Benefit for Tessa Perez."
Tessa is preceded in death by her uncle Claudio "Wedo" Perez. She is survived by parents Gordo Perez and Erin Flanagan; siblings Kash, Zane, Zoey, Axel and Alexis Perez; grandparents James and Patricia Flanagan and Helen Perea and Jose Perez; and other relatives .
Notable Nebraska, Iowa deaths of 2019