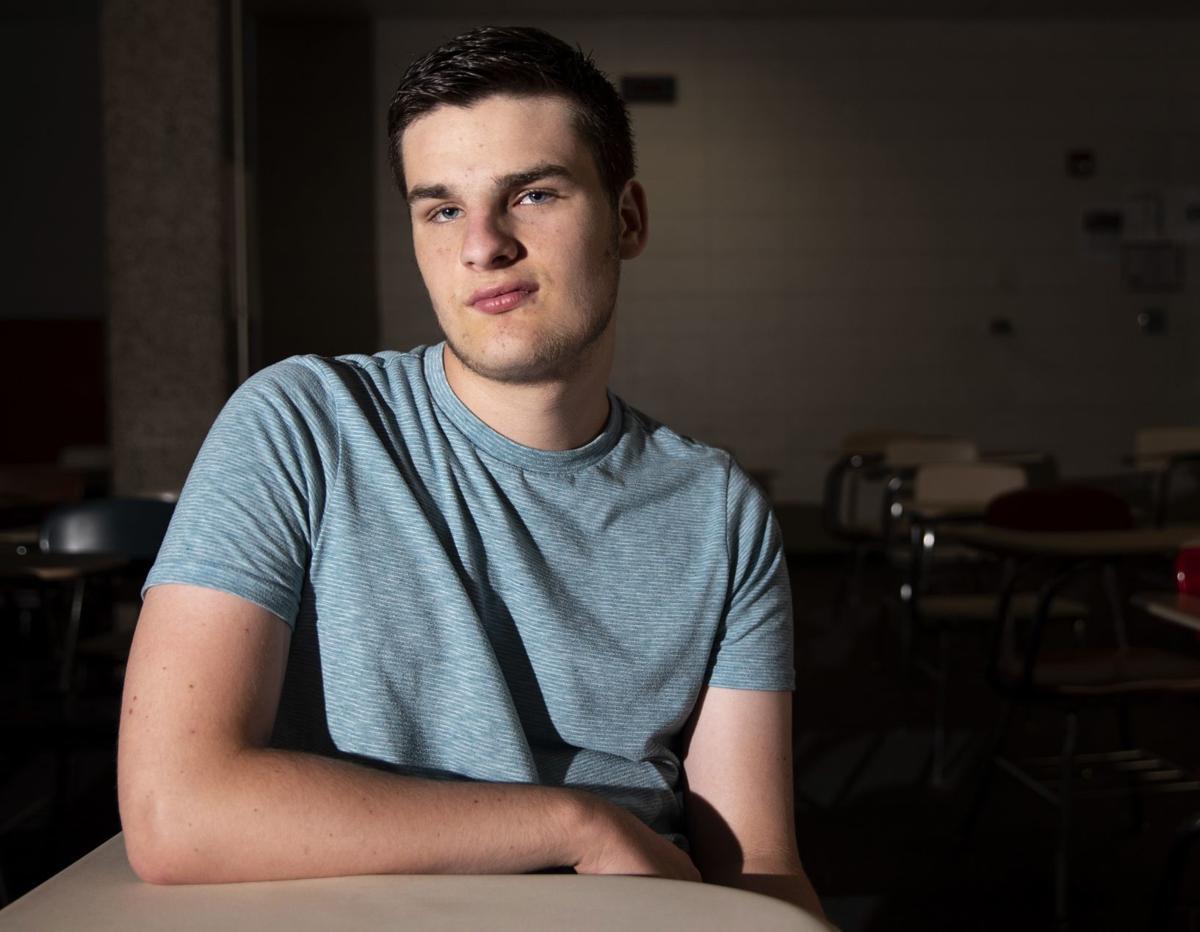 Alex Diamond could be called a diamond in the rough.
As a high-functioning autistic young man, he's gifted with a brain that is both remarkable and a challenge.
His brain is wired to recall facts. The 18-year-old Millard South High student can rattle off specifications of Rainbird sprinkler heads and details of the New York City subway system, his parents say.
But some of his behaviors might be perceived as quirky or even impolite. He doesn't want to drive yet. Rarely cooks, concerned about burning himself. He avoids mirrors. They make him uncomfortable. Painted faces, like kids get at the county fair, bother him.
He's uneasy in crowded rooms.
"I feel like I'm shaking inside," he said.
In social situations, his blunt comments can make others uncomfortable, his parents say.
Diamond said he may want to pursue a career writing code for video games or as a graphic designer, but for young people like him, eccentricities and a lack of social skills can stand in the way of adult independence and self-sufficiency.
Next school year, the Millard Public Schools will try to change that.
The district will offer new programs to enhance the social skills of autistic kids and students with intellectual and developmental disabilities.
The programs will use recreation technicians and volunteer peers to teach basic skills, everything from how to start a conversation to how to call for an Uber ride.
One program will focus on middle school and high school students, the other on students in the district's young adult program.
Munroe-Meyer director Karoly Mirnics said schools often offer vocational training programs to help students live productive, professional lives.
But career education is not enough.
"We are forgetting, in a way, that social component and that social isolation," Mirnics said.
If a student's life skills, the so-called soft skills, don't improve, they are far less likely to keep a job, even if they are properly trained for a career, he said.
Asked why these children lack social skills, Mirnics said: "They are different. Differences create barriers."
People don't necessarily accept them, and there's still a stigma in society toward them, he said.
The students get isolated, and, in turn, isolate themselves, he said. As a result, they don't learn at the same pace as the typical kid, who absorbs and adopts social skills by interacting with friends, he said.
"Society is created for neurotypical individuals, and the neurotypical individuals are setting the rules of behavior," Mirnics said. "So what you are ending up with is you have someone who is not neurotypical playing with the rules, and in the playing field, that was defined by neurotypical individuals. So they have to be helped to really understand and integrate with it."
The programs grew out of a five-year institute study in the Westside Community Schools.
That study showed that enhancing social skills can reduce isolation and increase interaction, Mirnics said.
Initially, the programs will serve about 30 students, he said.
In middle school and high school, each student will receive about 30 to 45 minutes of one-on-one therapy a week during school. Plus they'll spend about three hours a month at recreation and leisure activities in the community, at locations such as Werner Park, Spielbound Board Game Cafe or Panera Bread.
Despite successes documented in the Westside study, recreation therapy hasn't been embraced in Nebraska as much as other special education services, said Michael Crawford, director of the institute's department of recreational therapy.
The department will staff the initiative and gather data on its impact.
The Hattie B. Munroe Foundation will fund the programs at more than $70,000 annually for the first year, and it plans to continue funding for another two years following a review of first-year progress.
During weekly therapy, students will use role playing to practice conversation and skills such as how to make a social invitation, maintain and end a conversation, and give and receive compliments.
If needed, they will work on such things as vocal inflections and how close is too close or too far to stand during social interactions, he said.
The therapists will give homework, which could be as basic as sending an email to a peer asking to hang out.
On the outings, the student will be joined by a recreation technician and a neurotypical kid recruited as a volunteer. The special education student will put to use the lessons learned in class.
The technician will monitor and assist, keeping the conversation topics appropriate and encouraging the special education students and their peers to converse in proper ways and play cooperatively.
For the transition students, age 18 to 21, the program will emphasize learning about the community and how to navigate it.
Leaving school for the working world can be difficult for anyone, but especially for these kids.
"All of a sudden that rich social milieu disappears at 21, and a lot of these kids end up being social isolates after that because they don't have friendship circles, they haven't developed friends, and they don't have the social skills to navigate the community," Crawford said.
Sign up for The World-Herald's afternoon updates
Receive a summary of the day's popular and trending stories from Omaha.com.
A lot of the kids don't have driver's licenses, he said. Many have to ride the bus, the routes and transfers of which can confuse anyone, he said.
Not only will kids learn how to call for an Uber ride, but they will even get tips on how to communicate with the driver, who may have his or her own idiosyncrasies, he said.
Millard officials say they have offered programs in the past that addressed some of the same issues.
However, they say the new program has a much more defined curriculum that involves the development of more skills.
It will also be more consistent regarding what is taught and how it is taught, they say. There will be a better adult-to-student ratio with the new program, so students will receive more individual attention.
Alex's mom, Denise Diamond, said the programs look promising.
She said people sometimes don't know how to react to an autistic person.
"They look normal," she said. "It's not like other disabilities where you physically see that somebody might need some help in some way, and your attitude shifts a little bit."
Asked what he would say to other autistic kids, Alex answered.
"You are a unique person," he said.
Omaha-area high schools ranked by 2018 ACT scores
We collected 2018 ACT scores from 19 of the biggest schools in the Omaha area. Take a look to see if your school is on the list and where it fell.
Be the first to know
Get local news delivered to your inbox!