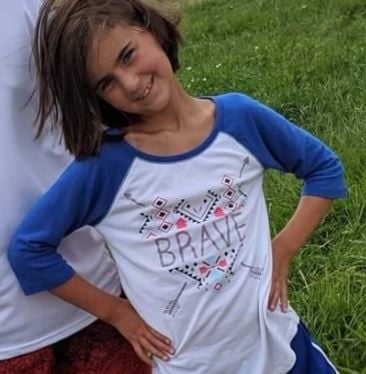 Abby Whitford was so full of life.
Sarah Whitford has taken some comfort, though, in knowing that parts of her daughter live on.
Through organ donation, Abby was able to save four other lives. Five of her organs — her kidneys, liver, intestine and heart — went to four recipients after her death.
The decision to donate Abby's organs "just clicked."
"I don't know if it was fate, if it was God or Abby," Whitford said. "It was the first thing on my mind."
About 113,000 people are waiting for a lifesaving organ in the United States, said Kyle Herber, president and CEO of Live On Nebraska. Nearly 450 of those people are in Nebraska, he said.
Live On Nebraska, a local nonprofit, is an organ procurement organization working to recover organs and tissues for transplantation.
"We really feel that organ donation is that one final act that someone can give to save another's life and really leave that lasting legacy," Herber said.
It's not something parents think about, Whitford said, but they knew it was the right choice. It extended the family's stay in the hospital as they tracked matching donors on a whiteboard in the room.
"If she can't use these, something good has to come of this," Whitford said. "(Four) people were able to live or have a better quality of life due to one tragedy."
The Whitford family learned that Abby's organs would go to two young boys, a young adult and a grandpa. Whitford explained the process to Abby's younger brother Ben like this: Now two Abbys have their Bens.
"No matter the age of the person you're losing, it's hard to think about," Whitford said. "It really has brought me a light in the tragedy. There's been some hopefulness to come from Abigail's death."
Abby was fiercely independent and "unapologetically herself," Whitford said. She was a good sister to her brothers Connor, 14, and Ben, 7.
Abby's generous spirit shined at school. She passed out handmade cards to her classmates. Whitford thought Abby was losing jewelry or clothing at school. It turns out Abby would give the pieces to her friends if they said they liked it.
Abby made time to connect with younger students, too. She once checked in on a first-grade buddy to make sure his first day of school went well.
Abby would be high-fiving her organ donor recipients.
"She would just think it was the coolest thing," Whitford said. "I picture her up there in heaven, the happiest she can be."