One night, I was enjoying a mini-vacation at Mahoney State Park. The next, a doctor told me my 59-year-old dad might die.
Why, I ask myself, did I offer to work on Father's Day?
"My dad will pretend to make a big deal of it," I said then. "But we can just celebrate after work or another day. And that comes every year anyway, right?"
Sometimes, you don't realize what you're letting go.
» Friday, May 24: Dad goes to the doctor with discolored urine, weight loss and stomach pains. They schedule an MRI for the following week.
»  Saturday, May 25: Dad, at a cookout, begins choking while drinking a soda. He steps away from the group to gather himself. He coughs himself into unconsciousness before falling onto a grill and a cement flower pot. He stops breathing for about 90 seconds. When he comes to, he calls off an ambulance  and enjoys a nice steak and a golf cart ride around a lake. He ends his night when his left side begins to hurt.
» Sunday, May 26: Dad goes to a doctor. An X-ray shows no serious damage, and he is sent home. 
» Monday, May 27: Dad's physical condition deteriorates . By evening, a man who firmly thinks "showing pain is showing weakness" is leaning onto a wall, screaming in agony. Dad agrees to go to the emergency room.
At the ER, the doctor feels the tender parts on Dad's body, reviews his numbers from the Friday checkup and — within a few minutes — nonchalantly says, "I can tell you right away you have broken ribs. As for the other symptoms … worst-case scenario you have pancreatic cancer, and you're going to die."
Wait, run that last part by me again?
I went home around 1 a.m.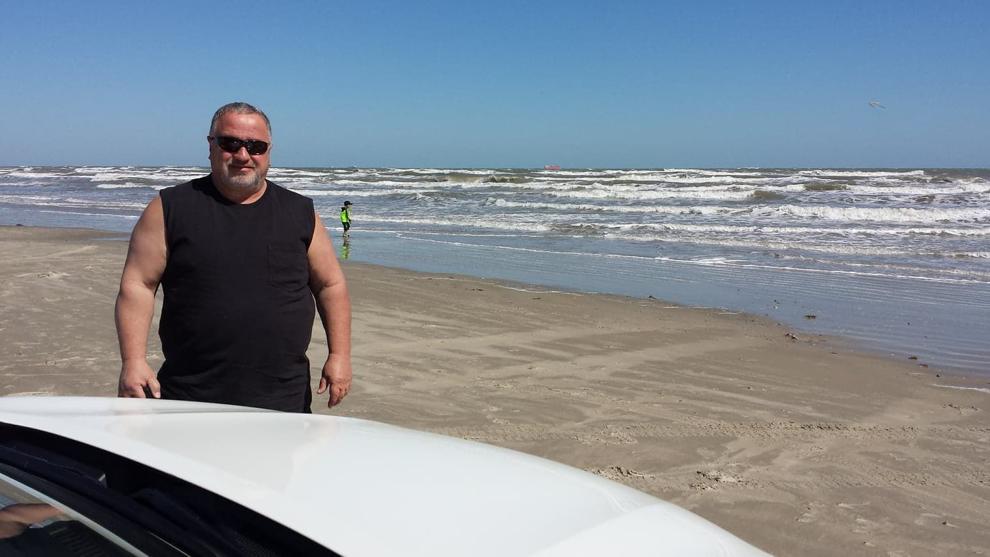 » Tuesday, May 28: Dad is admitted into a hospital room where they'll administer several tests, including a CT scan and an MRI. They give him pain medicine to help with the ribs, but the focus of the doctors — and his family — quickly becomes the aforementioned dim possibility.
I went directly from work to the hospital. The CT scan showed an abnormality near his pancreas — an organ my family is painfully familiar with. His tumor marker readings aren't good. I stepped out of the room several times to maintain my composure. Seconds felt like hours. I was genuinely afraid to even say the word cancer, hoping I might have the power to wish it away by not acknowledging its presence. I went home around 9 p.m. to catch up on rest.
I tossed and turned for several hours. So — restless as I was — I made the mistake of researching my dad's symptoms. Everything pointed to pancreatic cancer.
Then I looked up the mortality rate. That was the bigger mistake.
Sign up for The World-Herald's afternoon updates
Receive a summary of the day's popular and trending stories from Omaha.com.
Another hour passed before I decided that there was only one place I would feel even remotely comfortable: the hospital room.
Dad was quick to deny the idea of me staying in the hospital when I walked in. I was equally quick to remind him he'd be there for me. We didn't say much, and I dozed off periodically. I had a nightmare of my dad's funeral. I stayed up after that.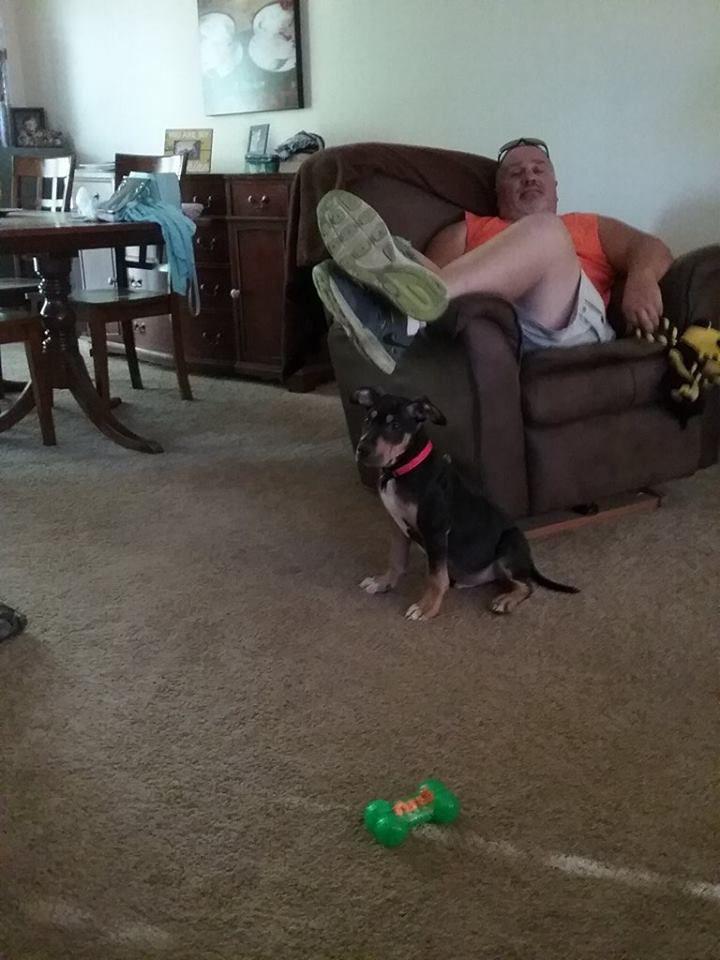 » Wednesday, May 29: Dad has a growth near his pancreas. The doctor is "very concerned" it could be cancer, and he recommends moving rapidly through other tests. He instructs Dad to be ready to make a prompt decision when asked about surgery when the time comes.
About an hour passes before a gastrointestinal doctor comes in. She seems less concerned about cancer, adding that it could be a gallstone. The attending doctor comes in a few hours later, says he'd bet on the abnormality being a stone and schedules an endoscopy for Thursday .
There's some hope, right? It'll just be a stone, they'll clean it up and we'll go on with our lives. Still, the doctor's urgency had us worried.  
» Thursday, May 30: The endoscopy takes a little over two hours, longer than they had expected. I barter with God for a miracle.
Finally, the doctor came in, asking us to shut the door. At this point, we had two options in our head: It is a stone, and life will return to normal, or it is pancreatic cancer, and life won't ever be the same.
The doctor's next words were: "It's not a stone."
But, here's the catch: It's not in the pancreas — it's in the bile duct, and it "doesn't look like cancer." But, the doctor says, that's far from a guarantee. They hope, if it is cancer, it hasn't reached the lymph nodes and that it hasn't spread. We still aren't out of the woods, but dammit if we're not finally able to see the path.
Dad was discharged the following day. Now it's just the painfully long wait, and the recovery from the broken ribs.
» Friday, May 31: Every cough and sneeze renders my dad helpless. No news on the biopsy.
» Sunday, June 2: I plan to look at a house without my dad — he's been a guide through house hunting — but he insists on coming. Dad is getting restless. No news on the biopsy.
» Monday, June 3: Dad goes back to work. No news on the biopsy.
» Tuesday, June 4: Dad eats popcorn, which causes coughing. I don't recommend it. No news on the biopsy.
» Wednesday, June 5: No news on the biopsy.
» Thursday. June 6: The hospital calls. His growth is a "pre-cancer" and will need to be removed. He'll have a meeting the following week to discuss surgery.
» Tuesday, June 11: Dad learns surgery will be more serious than he anticipated. He'll spend 7-14 days recovering in the hospital.  We learn that this rare condition nearly always resurfaces, and, when it does, it is always cancer — and a nasty form. It will likely appear in his liver within the next four months. He will be checked every three months for the next four to five years. One doctor tells him to go out and celebrate that it was caught this early. He passes. Another asks if they can publish his medical case. He asks how much they'll pay.
Many don't leave the hospital in his situation with good news. Some don't leave at all. And, if not for a freak accident that sent my dad on the hospital express line, we may have fallen into one of those categories.
I'm beyond fortunate. Not only did I have a dad growing up, but, at age 26, I still do, and hope to for many more years.  But, the truth is, he won't always be around. That's a reality I need to prepare for.  
I've never had such fear of losing a parent.
Maybe I've taken tomorrow for granted too long, and it's time to enjoy today. Maybe Dad is right when he throws a faux fit about me working Father's Day. And maybe, just maybe, a plea to the heavens ended with a life-saving miracle for my dad, and a life-changing experience for his son.
So, next Father's Day, don't expect to see me working a shift at The World-Herald building. No, I have a cookout in mind. Maybe some pasta salad, BBQ chips and lemonade.
Oh, and for the main course? I'm thinking ribs.