Joseph Wiese gave himself one week to wallow.
After years of heavy drinking and fast-food meals, the 26-year-old was grappling with a new Type 2 diabetes diagnosis.
He spent the week sleeping, playing video games and eating fried food.
Then Wiese kicked things into gear.
More than a year later, the Omaha man is down nearly 150 pounds.
Wiese, who is 5 feet 9 inches tall, weighed 323 pounds at his heaviest. He started packing on extra weight when he turned 21. It was tough, he found, to skip snacks after a late night of drinking.
He ate large fast-food meals at least twice a day. A typical meal might be two full-size burgers with a large order of fries and a drink or a full pizza.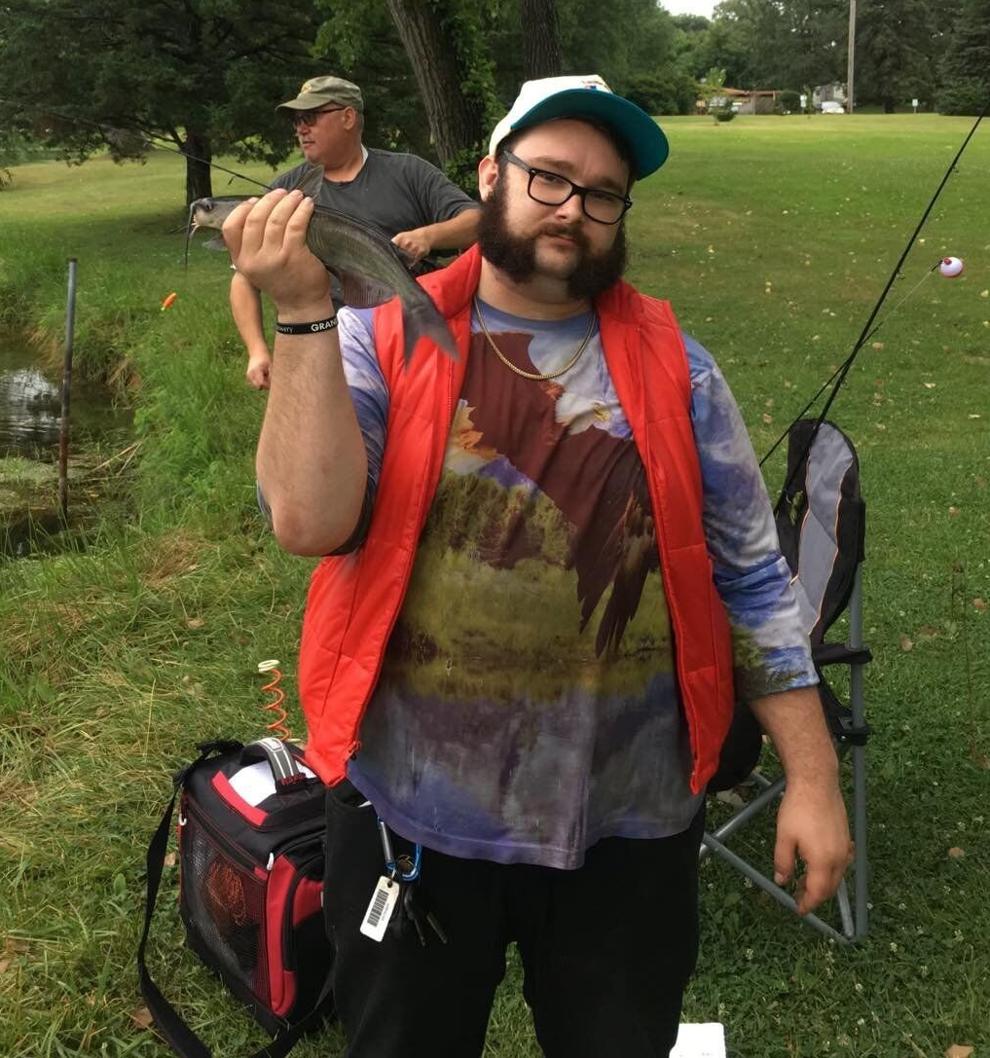 Wiese, who then worked at a local bar, regularly indulged in fried, greasy food such as burgers and tater tots. He considered his job at the bar to be his daily exercise.
After work, he drank beer and bourbon.
"I drank so much back then that I was in a constant state of being hung over," Wiese said. "A little 'hair of the dog' and the cycle would continue."
Wiese said he always felt achy, with pain in his knees and back.
"I was constantly feeling like garbage, but it was masked by how much I was drinking," he said.
Shortly after the coronavirus pandemic reached Nebraska, Wiese was laid off from his bartending job. About three months later, he decided to schedule an annual physical.
Wiese was concerned with his health, but he didn't expect a diabetes diagnosis.
The disease often can be caught as pre-diabetes through bloodwork done during routine wellness checks, said Dr. Lloyd Pierre, a family medicine physician who treats Wiese.
Sometimes, patients are shocked to learn they're diabetic, but others notice symptoms such as extreme thirst, hunger and excessive urination, Pierre said.
Wiese paused when he learned the news, took a deep breath and asked for the next steps.
"He said, 'Hey, I'm going to do whatever I need to do to beat this.' And that's what he's been doing," Pierre said.
Wiese started by gradually changing his diet and exercise habits.
"First, I had to cut off my vices," Wiese said. "When you're diagnosed with diabetes, you're overloaded with information on what you can and can't do. I had to weed out all of the negative vices I had that were going to impede my progress."
He nixed alcohol and coffee and gave up almost all carbohydrates. Adopting a keto-friendly diet helped to cut out starches, breads and pastas. Wiese added in vegetables, lean meats, fish, nuts and berries.
Now, a day of eating for Wiese might include an egg white scramble loaded with veggies for breakfast along with a side of whole wheat toast and fresh fruit. Lunch is usually a chicken thigh or breast on top of a salad with a side of green beans or broccoli. Dinner looks similar to lunch, featuring a lean protein with a vegetable and salad.
Thanksgiving was the first major holiday after Wiese shook up his nutrition. But his family was supportive, cutting carb-heavy items such as dinner rolls and mashed potatoes from the menu.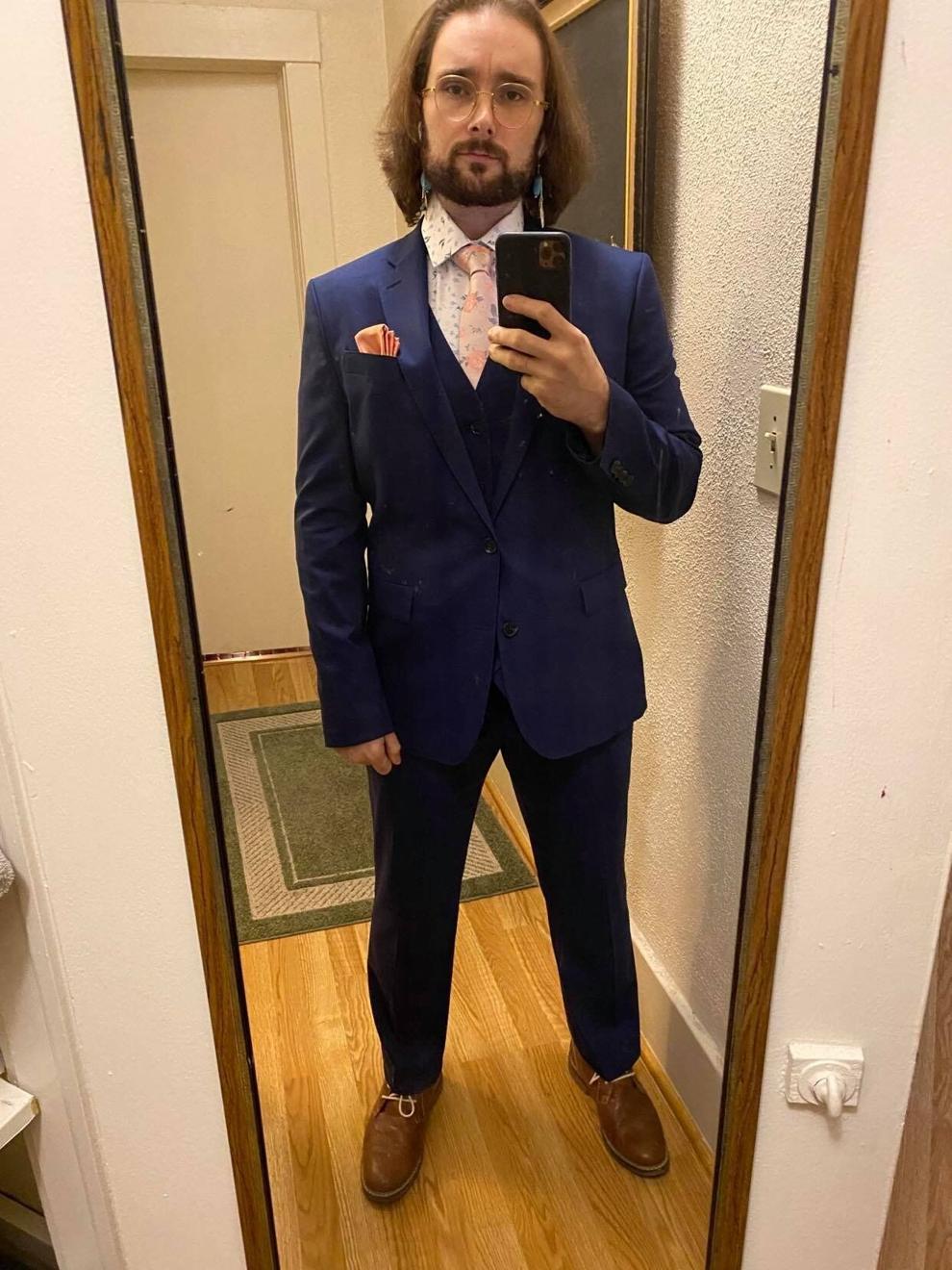 "My support system was phenomenal," Wiese said. "I would not have been able to do this without a strong group of people willing to go through the journey with me."
He misses the foods he has eliminated — potatoes in all forms, pasta, breadsticks and baguettes. But Wiese indulges once in a while. If he's at Costco, he might grab a slice of pizza. He also will drink alcohol occasionally and in moderation.
"I don't overdo it," he said.
Wiese added exercise to his routine, too. At first, walking a couple of blocks in his neighborhood left him winded. His four brothers joined in, and they walked along a trail near their homes.
Eventually, Wiese worked his way up to power walking up to five miles a day. He now takes a hilly route to and from his classes at the University of Nebraska at Omaha. Once the university's fitness center reopened, he started using the rock-climbing wall.
Wiese said he was "incredibly unhappy" before the diabetes diagnosis and also for the first few months after the diagnosis. Once the weight started to fall off, Wiese noticed his energy level going up. He was back in school and working again. Now he weighs about 180 pounds.
"I've always known that I need to learn the hard way when it comes to big life decisions," Wiese said. "I feel like a totally different person. It was night and day."
Wiese did exactly what the doctor ordered. Since he's lost nearly 150 pounds, his doctor has been able to reduce his medication.
"He was amazing. It brings tears to my eyes," Pierre said. "I see a more confident, happy person who is ready to take on life with more vigor. You can beat these things or control these things if you set your mind to it."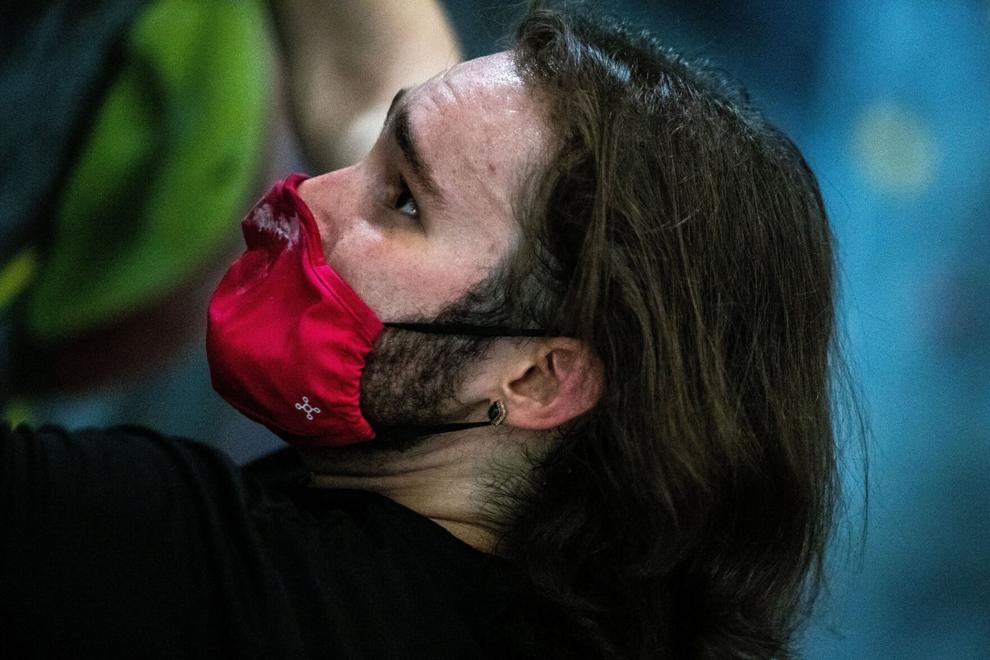 Wiese has inspired his family, too, especially his five siblings.
Older brother Aaron Wiese has dropped 60 pounds since seeing his brother's success.
Aaron, 32, said he's happy to have lost weight, but he hopes this helps him build a healthier lifestyle.
He has watched his brother become more disciplined in his choices and become more invested in family and a career.
"It's really brought to the floor a new person," Aaron said. "It's a person I knew was always there, but he wasn't present as much. It's really awesome."
Aaron said his younger brother is now an example to him.
"I'm proud of him, and he's inspired me. I want him to know he's become my example," he said. "You can come out on the other side stronger and better. Look at Joseph and look at the people he's inspired. It has effects he couldn't have foreseen at the beginning."
Making changes was tough, almost impossible, in the beginning, Wiese said. But his advice to those facing similar situations: Let yourself be upset. Make a change. Get into a routine.
"When someone tells you you have a lifelong illness you can't fix because you ate and drank so much, it almost feels like an insult," Wiese said. "But now that I'm on the other side, I'm just still kind of awestruck by it. I can't believe I was able to amass so much self-control and find the time to really change myself for the better."