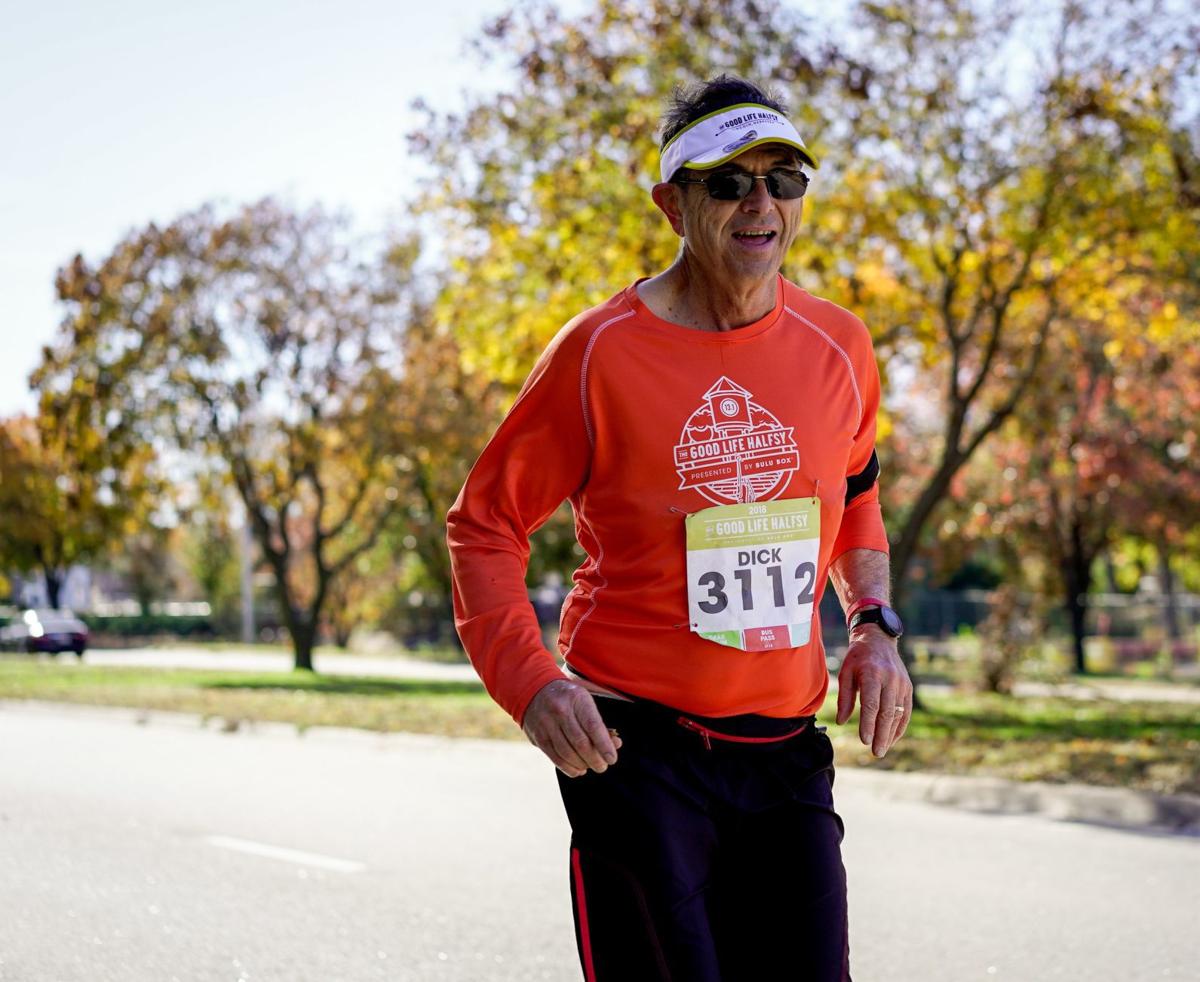 Richard "Dick" James learned to love running at a young age.
But when farming and family came into his life, he dropped the sport.
The Verdon, Nebraska, man set aside running for nearly 30 years.
When numbers on the scale kept creeping upward, James decided to make a change. He revamped his diet and got back to running. Now he's down more than 100 pounds.
James, now 66, started running during physical education classes in junior high. He continued his running career with the high school track team and at intramural college competitions.
"I just liked it and got enthused about it," James said. "It feels good if you do it right."
He kept up with the sport casually while earning his bachelor's and master's degrees.
Fitness fell by the wayside while he and his wife were raising a family and running the farm.
"You make choices," James said. "What am I going to give up? I'm not saying it's right or wrong, but I am saying that's what happened."
Sign up for the Live Well Nebraska newsletter
Get the latest health headlines and inspiring stories straight to your inbox.
Over the years, James' weight ballooned. He'd seen it happen with his parents and grandparents. Three generations of men in the family had diabetes. Each one had a foot or leg amputated because of the disease.
James, who's 5-foot-9, knew he needed to do something when his weight crept into the 280s. He didn't want the same diabetes diagnosis.
Through the help of a couple diet plans, James was able to drop more than 100 pounds. His wife Jennifer lost more than 70 pounds.
The couple put emphasis on portion control. They made sure to encourage each other along the way, Jennifer James said.
"It's a nice journey to go on together," Dick James said.
He used to eat a carb-heavy diet with lots of bread, potatoes, pizza and pasta.
Now, James eats carbs more sparingly and goes heavy on the leafy greens. He also eats less meat than he used to, sometimes substituting lentils and garbanzo beans for protein. He didn't cut anything out of his diet, but adjusted the portions and frequency on some items, like ice cream.
"The rest is history," James said. "We've never gone back to the extra weight."
As for exercise, James started with walking. Slowly, it got easier.
He transitioned to running by alternating walking and running. Gradually, he lengthened the running period.
Now he tries to run two or three times a week. He's tackled several organized races since picking the sport back up, some with his son.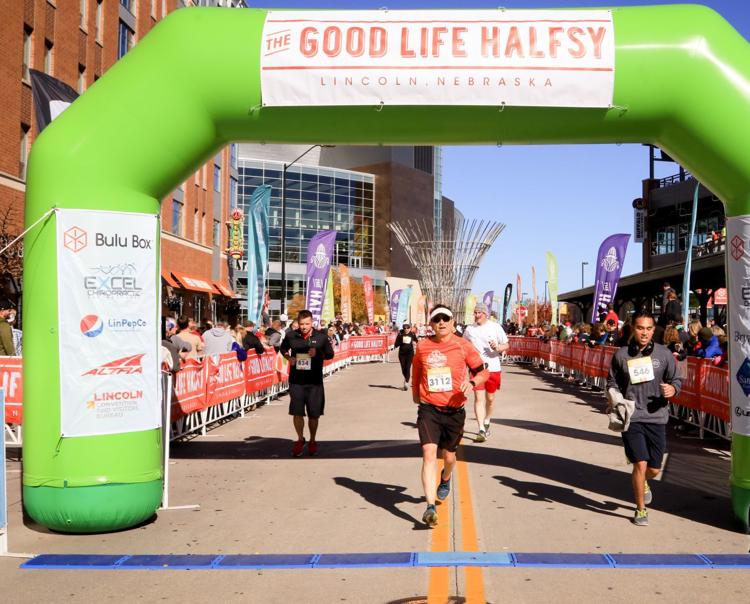 "To be able to run again is really a joy. Lugging around 100 extra pounds, walking up a hill can be tough, let alone running," James said. "People don't appreciate something until they lose it or nearly lose it."
James and his wife walk together regularly. She sometimes walks some of the same races he runs.
On Sunday, they're tackling the Good Life Halfsy together, along with some other family members. James has run the Lincoln race every year since it started.
Jennifer James said she didn't realize just how passionate her husband was about running. Sure, he ran when they first met, and he coached their son in high school. But when he picked it back up, she saw his love for the sport.
She was wowed when he came home from a race with a division trophy.
"I'm incredibly proud of him," Jennifer James said. "He would love to be the 90-year-old who's out there still running marathons. We're celebrating that we can do so much more than we used to."
A roundup of inspirational stories from Midlanders with heart
There's the woman with MS who runs despite her diagnosis. The 7-year-old born without his left hand who plays baseball just like the other kids his age. The refugee who turned to Zumba to help her recover from cancer treatments. Check out their inspiring stories and others below.
Be the first to know
Get local news delivered to your inbox!