A car-themed first birthday party might be in the works for new Omaha resident Dreshon West Jr.
Dreshon was born in the car last week while his parents were on their way to Methodist Women's Hospital in west Omaha.
Mom Danessia was surprised at the baby's early arrival. He wasn't due for nearly three more weeks.
The 21-year-old said she felt some cramps on the night of June 23 but chalked it up to her being active that day.
She woke up about 2 a.m. feeling uncomfortable, but she still wasn't sure whether she was having contractions. By 5 a.m., she woke up her fiancé, Dreshon West, 23.
They packed up the car outside their home near 90th and Maple Streets and grabbed 16-month-old son Ethan before heading to the hospital.
"Is the hospital off of 168th Street?" Dreshon West asked of Methodist Women's, which actually is off 192nd.
"Yeah," Danessia told him, not quite registering the question as he took the 168th Street exit off the West Dodge Expressway.
But it didn't matter. They weren't going to make it to the hospital.
Danessia said she could feel the baby's head. Staying calm, she leaned the seat back, kicked up her legs on the dashboard and delivered the baby. She swaddled the crying child in her jogging pants and held him to her chest.
"I didn't really have time to process," she said Monday. "It all just came naturally."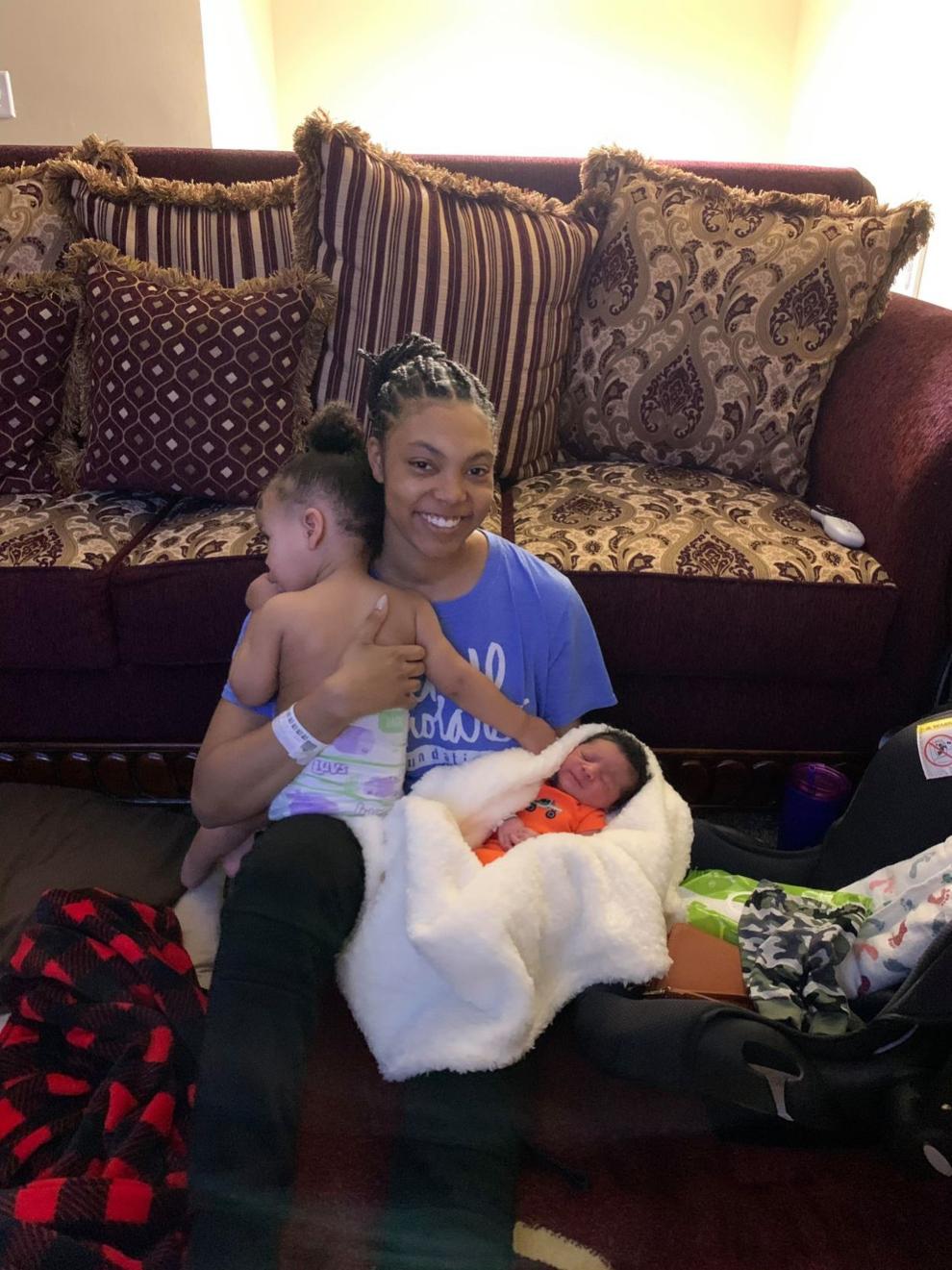 She peeked back at Ethan, who had stayed quiet during the ordeal. He flashed a smile at her and his new baby brother.
Dreshon kept driving. He wanted to reach the hospital in case there were any complications.
"It was a memorable moment," Dreshon said. "But at the same time, I was still in that dad mode that we had to get to the hospital."
Hospital staff met them at the car and whisked Mom and baby inside. Dreshon cleaned out the car — a Hyundai Accent — later.
At home, they have been adjusting to becoming a family of four. Big brother Ethan likes the new baby. He always wants to touch his hair or tiny feet, Danessia said.
Mom and Dad have nicknamed Dreshon their "car baby." They said it's a story and a nickname that will stick with him.