DODGE — Sitting alone on a bar stool at his deserted small-town tavern, Dave Brester contemplated the future.
The Merry Martini is a major gathering place in this farm town, 18 miles northwest of Fremont. But in the last couple of weeks, the afternoon card players quit coming, as did the after-work crowd, and the Friday afternoon club.
Instead, the sign on the door reads, "Dodge County closed us. Carry outs only." And a tub near the entrance holds bottles of wine selling for only $5 each.
There's not much to do, said Brester, 73, who has owned the bar Merry Martini for 28 years.
"We don't have anyone in here. Carryout is the only thing that's going to carry us through," he said. "But it's going to get tougher … and it's not just us, it's going to affect everyone."
Dodge, population 597, is dealing with the coronavirus crisis like lots of small towns in Nebraska. There's plenty of uncertainty, concern and even confusion about how to carry on with life in a world where all the schools are closed, social activities are suspended and you need to stand 6 feet apart when you go to the grocery store or walk down the sidewalk.
Even Mass at the town's St. Wenceslaus Catholic Church, which looms over Dodge from the top of a hill, has been canceled.
There never has been anything like this before, said Kathy Kauffold, who has been putting out the weekly Dodge Criterion newspaper for 57 years.
"It's the first time in the history of America that all the churches are closed for Easter," she said. "That's sad."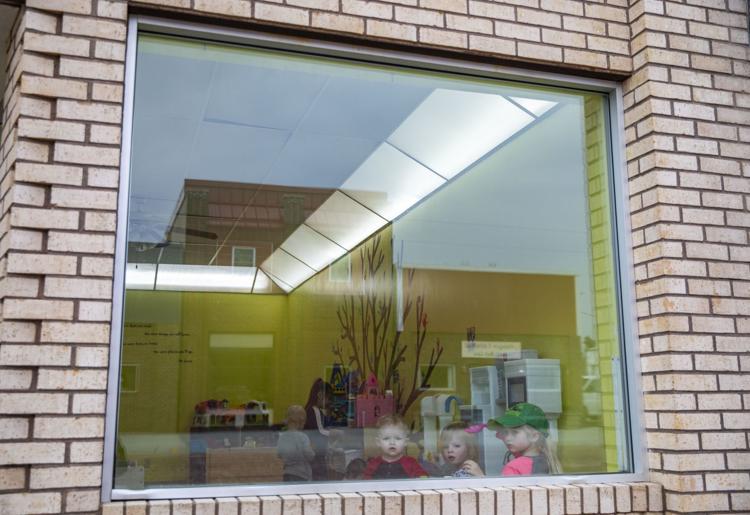 There's some sense here that the virus might bypass Dodge, and that it's mostly a big-city problem. But there's also a growing awareness, as more and more restrictions are announced and more cases are identified in Dodge County and elsewhere, that it really isn't.
"In Dodge, I think we have a false sense of security — it's not going to get here. But it is going to get here," said Jody Stecher, a personal banker at Farmers State Bank in Dodge.
The bank's lobby has been closed for two weeks — drive-thru and online banking only — and its electronic sign flashes a huge "closed" sign in announcing the status of the town library.
Bank employees are alternating — half working at home and half working behind the locked doors of the bank.
"It's tough to survive in a small town anyway, and then you have to close your business or alter the way you do business," Stecher said. "It's hard having to see businesses struggle."
So Stecher and a couple of friends organized a "Corona Cruise and Bear Hunt" on Sunday evening, inviting area residents to drive through town and document where they found bear dolls and signs posted in windows of Dodge businesses and homes.
An estimated 100 tractors, pickups, cars, golf carts, grain trucks and even a combine showed up, after first doing a drive through nearby Howells. Up to 143 bears were counted. Similar cruise nights have been held in several other Nebraska towns, too, to relieve the monotony.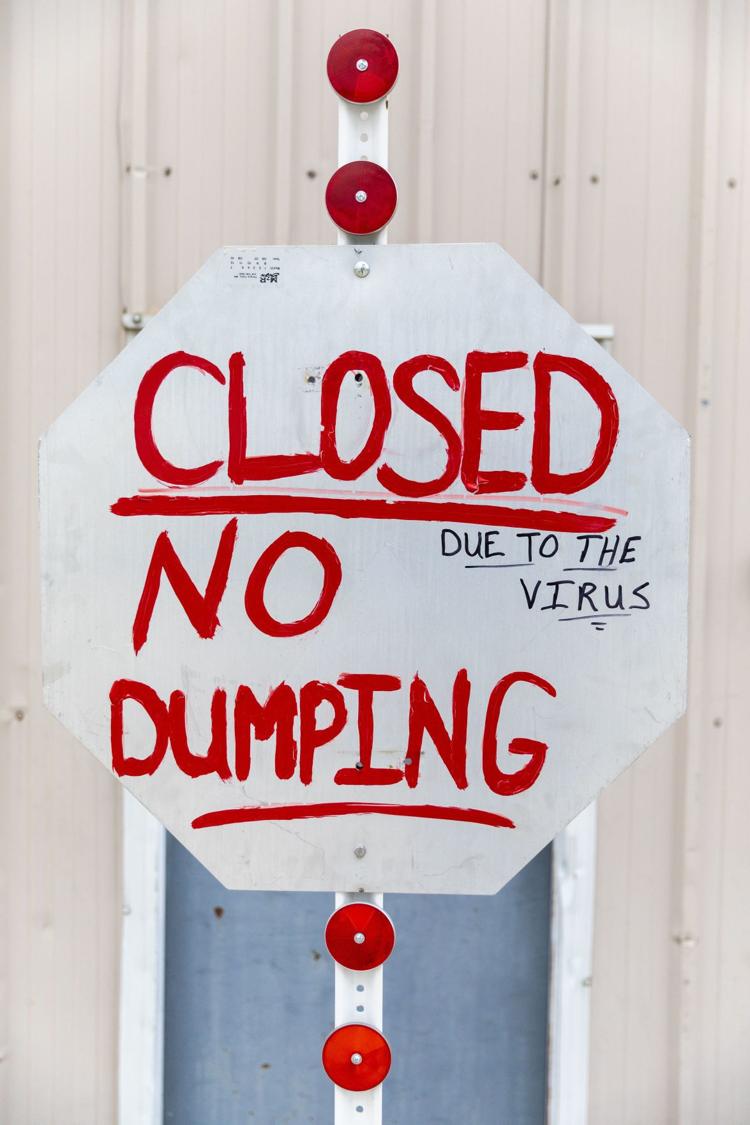 "We had a little fun," said Kristine Uhing, a bookkeeper at the 2nd Street Market. "People needed to get out into a little sunshine."
Her son, Mason, also got to drive his new van, painted like the one in "Scooby Doo," at a cruise. His initial plan was to drive it to prom, which was canceled.
The cruisers supplied a boost to local businesses, stopping for burgers and fries at the Hilltop Lanes bowling alley, "tastee" sandwiches at the Dodge City Bar, and to-go cocktails and beer at Merry Martini.
"If you want businesses at the end of this, you need to support them. They need it right now," said Stecher, who is a distant relative of Dodge's most famous resident, Joe Stecher, a three-time world wrestling champ a century ago.
Social distancing? Well, that was a little relaxed during the Corona Cruise, townspeople said, as groups stood along the main street and piled together into vehicles.
Stecher said she's probably violating social distancing rules by regularly checking on her 88-year-old grandmother.
"I've been told. I've got to clean up my ways," she said.
But Dodge has plenty of older residents, and Stecher said she worries about them and the isolation. They can't go to church, can't go to card groups, can't get together for coffee.
"I keep my circle (of contacts) small," she said, to limit contracting or spreading the virus.
At the town nursing home, Parkview Home, visitors have been banned for a couple of weeks, "window" visits only. There's extra cleaning and extra checks, per guidelines from the federal Centers for Disease Control and Prevention.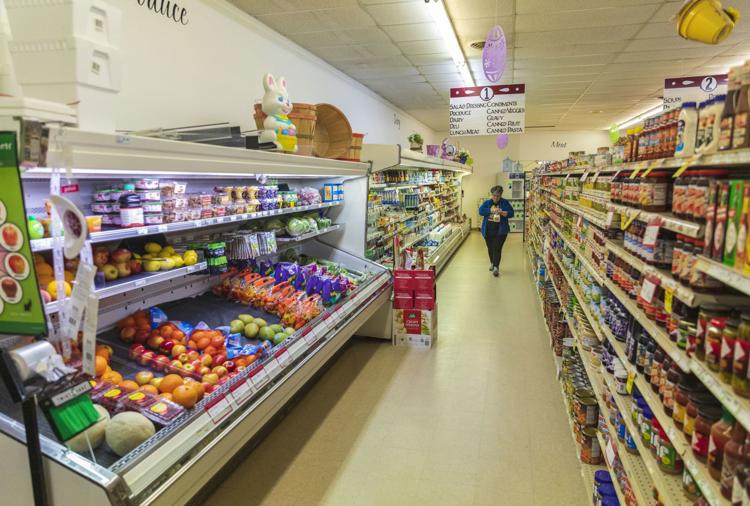 At the Dodge grocery store, business was brisk at midday Monday, with customers trying to avoid one another in narrow aisles and standing apart at the checkout stand. Carryout grocery service is now available, and home deliveries have been expanded to every day of the week, and at no charge.
Chairs at the lunch area have been removed at the supermarket. The normal lunch crowd can't gather there anyway. But Monday's lunch special — two pork brisket sliders for $3 — was proving a popular takeout item.
There were a couple of rolls of toilet paper left on the shelves on Monday, but they were gone by Tuesday. There have been no deliveries of toilet paper, or products like hand sanitizer and rubbing alcohol for the past couple of weeks, and cheese and eggs are also hard to get, said 2nd Street Market owner Malinda Kempf.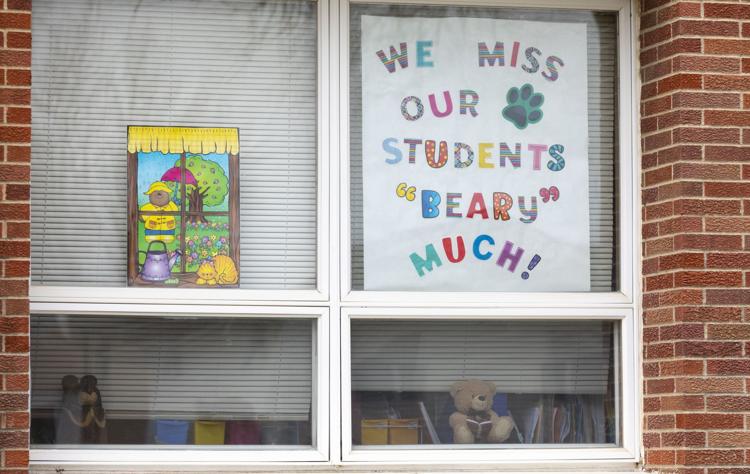 The problem isn't her customers, Kempf said, but a lack of deliveries from warehouses, which reportedly still lack several products.
"We're kind of out here in the bohunks," she said. "So we don't get the big store stuff."
But except for the local dental office and, just this week, the Dodge City Bar, businesses were open in Dodge. Farm trucks rumbled to the grain elevator; a forklift driver loaded a cattle chute at a manufacturing outlet; gas was still being pumped at the gas station at the end of the block.
Package deliveries are as robust as during Christmas, according to Dodge Postmaster Lynn Harms.
"People are bored so they're deciding, 'Let's order something online,'" Harms said.
At the local newspaper, Kauffold was working her afternoon shift, alternating with the Criterion's other employee who works mornings and then sanitizes the office.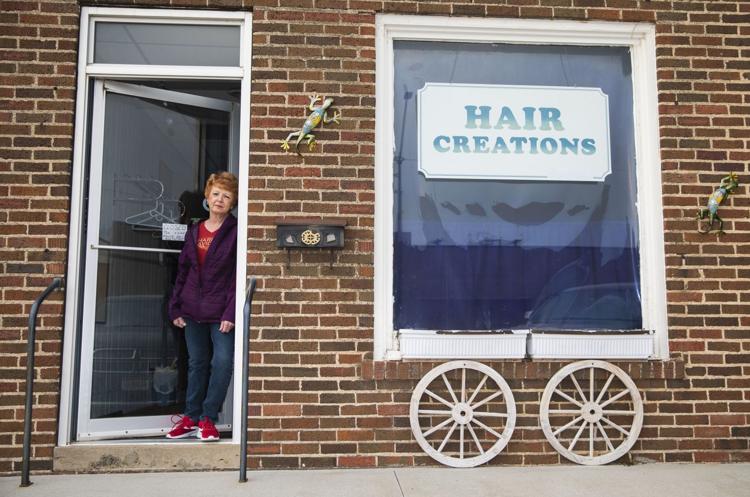 But with no spring sports to cover, no spring concerts and few community events to promote and advertise, it's a struggle, she said. "Our school superintendent hopes to have some kind of graduation ceremony. Maybe it will be outside," Kauffold said.
Overall, folks in Dodge are like folks everywhere else — wondering when this is going to end, wondering if someone they know might get infected, wondering what will be left when it's over. Will that be a month? Or months?
There have been no confirmed cases of coronavirus in Dodge, but there had been four cases reported in Dodge County as of noon Wednesday, and one in Cuming County, just a mile to the north.
This Sunday in Dodge, there will be another Corona Cruise to support local businesses. But this time, hearts will be placed in windows instead of bears. It's the least that can be done in these uncertain times, Stecher said.
"I think eventually it's going to be OK," she said. "It's just going to take awhile."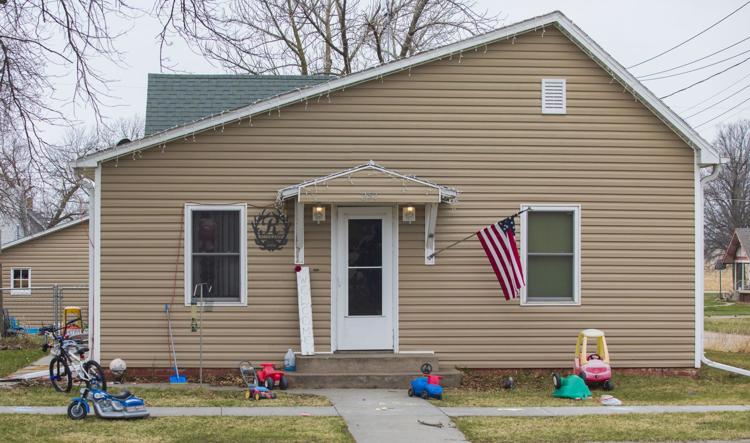 Concerned about COVID-19?
Sign up now to get the most recent coronavirus headlines and other important local and national news sent to your email inbox daily.