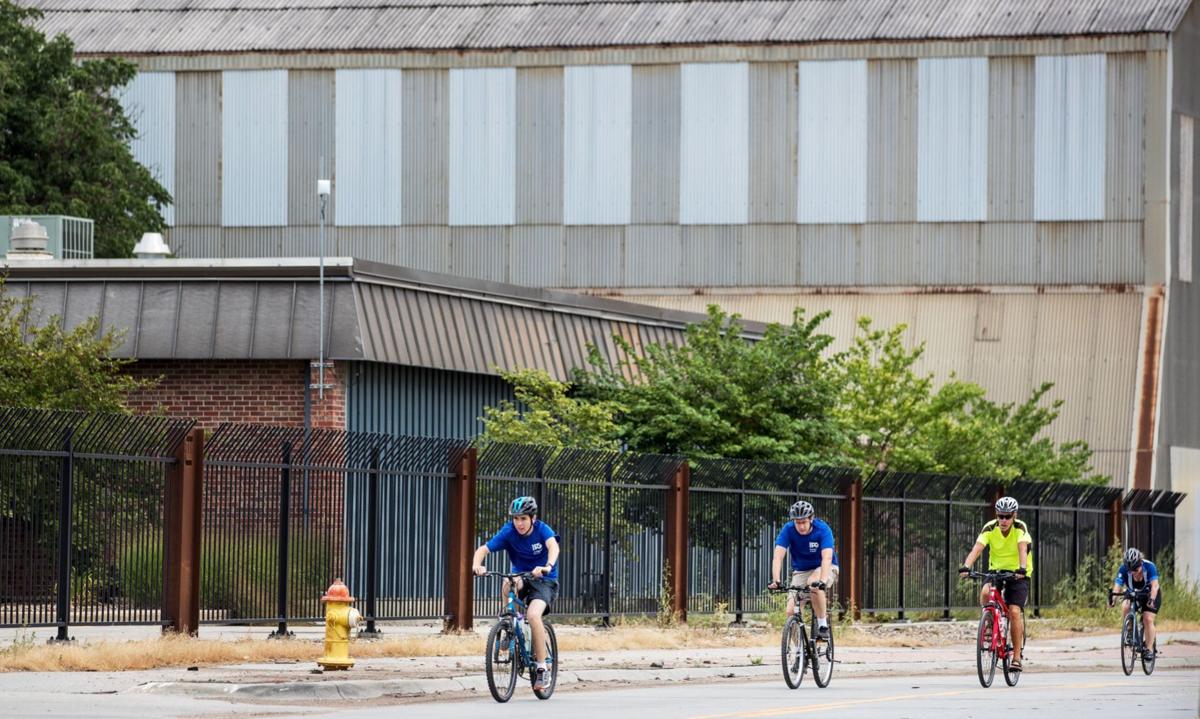 Omaha drivers may soon need to pay better attention to where they park. The city wants to keep parked vehicles out of bike lanes.
A proposed ordinance by City Councilman Pete Festersen would clarify that drivers cannot park along streets in places that obstruct bike lanes.
He said the city wants to make the rules of the road clear to all who use the roadway — cyclists, drivers and pedestrians.
The proposal would allow police to write a $32 parking ticket to a driver who blocks a bike lane, even in places without a no-parking sign.
Julie Harris, who rides in Omaha and advocates for Bike-Walk Nebraska, said she welcomes the effort to keep cyclists safe and moving.
"A bike lane is a travel lane, and for a person on a bike, that lane is no different than a travel lane down the street," she said.
Drivers would never tolerate someone parking in a lane meant for cars, she said, so cars shouldn't be parked in lanes meant for cyclists.
The ordinance also includes language making it clear that cars can't park in vehicle-travel lanes of multilane roads.
Current city ordinances don't spell out what constitutes a bicycle lane, something the new proposal addresses, said Jeff Riesselman, who heads Public Works' traffic division.
The proposed definition: "A bicycle lane is a portion of the roadway that has been designated by striping, signage and/or pavement markings for … bicyclists."
The measure has the backing of Mayor Jean Stothert and Public Works and was inspired by recent issues with parking in which Omaha police lacked a mechanism to write parking tickets for cars left in bike lanes.
Local cyclists have reported vehicles parking in bike lanes on 13th and 14th Streets in downtown Omaha and along 30th Street in north Omaha.
Riders also have encountered parked cars in bike lanes along 16th Street near Martha Street in South Omaha and along Happy Hollow Boulevard in Dundee.
In Dundee, cyclists complained they were being forced into traffic by cars parked in bike lanes.
Because existing city ordinance only prohibits parking in bike lanes if a no-parking sign is posted, police couldn't ticket or tow cars.
Things have improved along Happy Hollow Boulevard since the city and cyclists reached out to neighbors, including Dundee Presbyterian Church and Brownell Talbot School, officials said.
The Rev. J.D. Georlett, pastor of Dundee Presbyterian, said some of the signage near the church was unclear about where the bike lane ends along Happy Hollow and where people can park. Churchgoers now leave the bike lane clear.
"Everybody in the church wants to do the right thing," Georlett said. "We want to follow the law."
A public hearing on the proposal is set for Nov. 19 at 2 p.m. in the Legislative Chambers of the City-County Building, 1819 Farnam St.