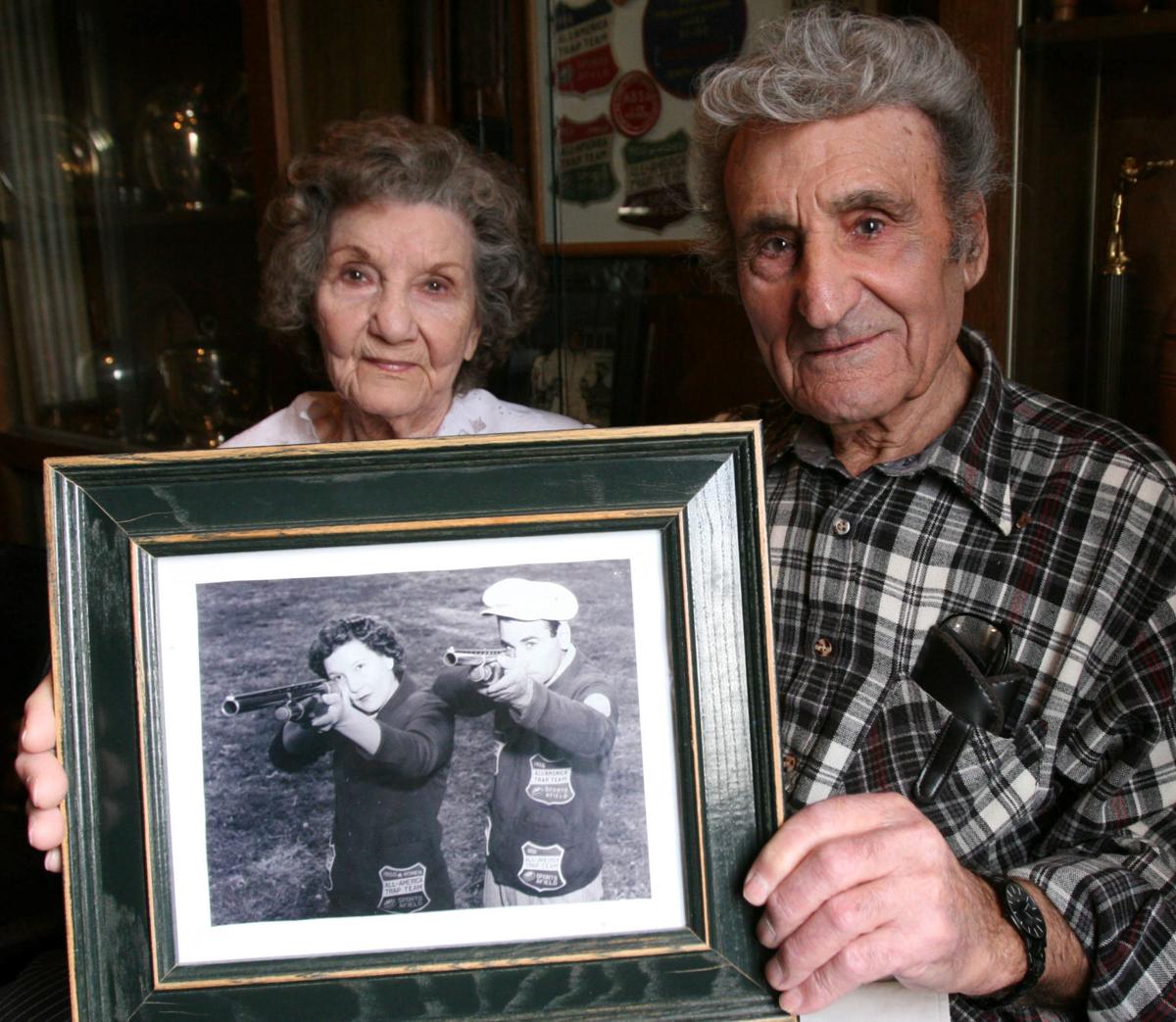 Just living 83 years is an accomplishment. But 83 years of marriage?
Nebraska natives Ralph and Dorothy Kohler are marking that wedding anniversary milestone in September, placing them among an elite group.
A Cornell University researcher estimates that just a fraction of 1 percent of U.S. couples reaches the 80th wedding anniversary, partly because it requires living a very long life.
Ralph and Dorothy nailed that: He's 100, and she's just a kid at 99.
The Kohlers — who moved to California a few years ago to live with their daughter — are certainly among the longest-married couples in the country, said Dick Baumbach, a coordinator of the Longest Married Couples Project.
Baumbach said that in the eight years his project has been paying tribute to longtime couples, 83 years is the longest marriage that has been honored. His group, which is part of World Wide Marriage Encounter, selects its couples from among the 300 to 400 nominations it receives annually from across the country.
Ralph and Dorothy are from Tekamah in northeast Nebraska, where he became a nationally known commercial hunting guide. (During his 70-year career he hosted more than 55,000 hunters from around the world at his waterfowl blinds and in 2006 was inducted into the Legends of the Outdoors Hall of Fame.)
Ralph and Dorothy met when they were teenagers. They soon fell in love, and when Ralph found out Dorothy's family might be moving to Colorado, he knew had to marry her before she left.
He was 17 and she was 16, and Ralph said their parents were shocked.
"They said it would never last,'' he said.
Ralph had saved up some money working at a shop that made farm equipment and convinced both their parents he could support her.
They married in a small ceremony on Sept. 16, 1935.
Ralph said the secret to a long marriage is having shared interests. The couple has plenty of examples.
Dorothy loves the outdoors, so she'd hang out with Ralph in the waterfowl blinds.
They'd touch up hundreds of duck decoys together before the start of each hunting season. In the 1950s the couple became championship trapshooters.
They also took up ballroom dancing and entered competitions across the country, earning more than 300 awards and trophies.
"We enjoyed all the same things,'' Ralph said.
Ralph and Dorothy have three children and seven grandchildren, six great-grandchildren and two great-great grandchildren.
Their 74-year-old daughter, Kay Burden, said yes, her parents still enjoy spending time together, whether it's playing cards or holding hands while watching TV at bedtime.
Ralph has always been romantic and still writes her poems and sings her their favorite songs from when they were young.
He still remembers how lovely Dorothy looked when he met her eight decades ago, and Ralph said she hasn't changed.
"She's always been a beautiful lady," he said.
Be the first to know
Get local news delivered to your inbox!