Consumers increasingly are being encouraged to take charge of their health care, both as a means of improving their health and reining in their costs.
A growing list of apps and gadgets allows consumers to track their steps, log their sleep and monitor their heart rates.
Patients also can monitor their care and shop for services through patient portals and apps maintained by health systems, insurers and others, giving them greater access to their health data than ever before.
Information about the quality of that care also is more widely available. A Health Affairs survey, for example, found that the percentage of respondents who reported seeing information on physician quality grew substantially over the past decade, from 12% in 2008 to 26% in 2015.
Locally, Nebraska Medicine in 2017 launched its own star-based online rating system for the physicians in its clinics, based on surveys of past and current patients. The rating system, found under the Find a Doctor section of NebraskaMed.com/Doctors, also includes comments from patients.
Still, it can be challenging for consumers to pull together all of the pieces of information needed to get a full picture on costs. That's an issue at a time when health care costs continue to rise and more consumers have high-deductible health care plans that require them to pay a greater share of the first dollars toward their care.
Here are seven ways consumers can take a more active role in their care and potentially gain more control over costs.
Stay healthy
That sounds simplistic, and there certainly are going to be health issues you can't control. But about half of all American adults, or about 117 million people, have one or more preventable chronic diseases, according to the Centers for Disease Control and Prevention. Further, most health care costs are attributable to chronic conditions, key examples being cardiovascular disease and Type 2 diabetes.
The first step in staying healthy is to make sure you know where you stand healthwise. That starts with knowing your numbers: blood pressure, cholesterol, fasting blood glucose and body mass index, said Lee Handke, CEO of the Nebraska Health Network.
If your numbers don't meet recommended guidelines, you can focus on changing behaviors, such as getting moderate exercise, following a healthy diet, limiting alcohol and eliminating smoking, in order to modify your risk.
Establish a relationship with a primary care physician
One of the most important steps people can take toward managing their health and costs is finding a primary care physician or care team to partner with, Handke said. Not only can such a team help you clarify health goals and care plans, but also it can answer questions about conditions and medications.
On the flip side, patients need to adhere to prescribed medications and scheduled appointments, Handke said, particularly if they have chronic conditions. Lack of compliance, he said, is a common concern he hears from doctors.
Take advantage of preventive screenings and services
Most health plans must cover certain vaccinations and screenings, including those for diabetes, cholesterol and various cancers, at no cost to patients when they're delivered by a doctor or other provider in the patient's plan network. Plenty of people, however, don't take advantage of them. But catching problems early can keep them — and the costs of treating them — from escalating.
Nebraskans, in particular, should make sure to get recommended screenings for colon cancer, said Margaret Woeppel, the Nebraska Hospital Association's vice president for quality initiatives.
Colon cancer is at the top of the list of preventable diseases in the state, she said. Colorectal cancer incidence and mortality rates both are higher in Nebraska than in the United States as a whole, according to the Nebraska Department of Health and Human Services.
The American Cancer Society now recommends that people at average risk of colorectal cancer start regular screenings at age 45.
"If you can catch things early, there are so many more options, including complete recovery," Woeppel said. "And (it) can save you thousands of dollars."
Your primary care doctor can help you make sure you get the recommended screenings for your age and situation. To make sure you know what preventive services and screenings are covered by your plan, check with your insurer.
Get care at the right place
Dr. Cliff Robertson, chief executive with CHI Health, said one of the biggest errors health care consumers commit is using the wrong site of service for care.
Instead, consumers can check out an expanded list of more appropriate and less costly options. CHI Health offers virtual care visits for minor illnesses such as sore throats and sinus infections 24/7 via phone or video chat for as little as $10. The health system also has Quick Care locations at Hy-Vee food stores. They offer walk-in service for diagnosis and treatment of simple conditions. Urgent care clinics, some free-standing and others operated by health systems, also offer options for seeking care without appointments, including after hours. Some primary care clinics also hold slots for last-minute appointments. All typically clock in at lower costs than emergency rooms.
However, Dr. Bob Rauner, chief medical officer for Lincoln-based OneHealth Nebraska, said patients should try to stick with a provider with whom they have a relationship in order to avoid added costs.
Know your benefits
Many people immediately tuck their new insurance cards in their wallets or purses when they arrive without a second glance.
To get the most from insurance plans, however, consumers should know what benefits they offer, said Handke, the Nebraska Health Network executive.
The list can include those no-cost preventive services and screenings as well as newer ones, such as discounts on fitness watches and trackers. More Medicare Advantage plans, for instance, now offer added benefits such as free transportation to appointments and free health club memberships. Some plans may offer premium discounts for those who meet certain health goals. Others have even begun to pay incentives to members who hit them.
Shop around
While there are challenges involved, most industry watchers encourage prospective patients to comparison shop for care and for prescriptions.
The prices hospitals are now required to list aren't what patients actually pay. Patients with insurance instead will pay a discounted price negotiated by their insurer. Those can vary by insurer and health system, even for the same service.
Therefore, insurers recommend that members contact them or use their tools, which take into account the specifics of their plans, to figure costs. Even nonmembers, however, can get basic cost information, such as the average cost for various treatments and procedures.
Prospective patients also can contact hospital financial counselors to get estimates, particularly for prescheduled services. Hospitals typically offer self-pay options at a discount for people without insurance and for procedures, such as cosmetic ones, that aren't covered by insurance.
Andy Hale, the hospital association's vice president for advocacy, said those in financial need also can contact hospital financial advisers to work out payment plans.
Newer on the market are health care marketplaces. CHI Health last year began offering a program called MDSave that allows people to purchase vouchers for medical procedures beforehand. Prices are up to 60% off what the health system would bill insurance.
Paul Ketchel, MDSave's CEO, said patients seeking estimates from an insurer or provider should make sure they include charges for all of the providers who will be involved in a procedure. For a CT scan, for example, patients need to know both the cost of the scan and the radiologist's fee for reading it. MDSave bundles those charges into one package.
Trent Booher, CHI Health's division vice president for payer strategy and operations, said the health system has had about $1 million in sales.
Part of the appeal is the system's ease of use. "Also, I think people appreciate knowing the price upfront," he said.
He said he particularly likes to see use of preventive services, the kind that patients might skip because of concerns about cost. The health system's top seller by volume is a comprehensive metabolic panel. They're also seeing quite a few patients purchase nutrition counseling.
"I have to imagine that's benefiting the patient in the long run and improving overall health," he said.
Industry watchers also advise shopping for prescription drugs. Rauner, the Lincoln physician, said he uses www.GoodRx.com to find lower cost medications. It lists the cash prices of medicines at area pharmacies and provides coupons for discounts. Rauner said one recent prescription would have cost $241 using his pharmacy benefit card. The GoodRx price was $101.
The downside: Because such purchases aren't processed through insurance, they typically don't count toward a purchaser's deductible. Some insurance plans allow members to submit costs manually, but it does involve added work, he said.
Rauner also advised asking hospital specialists to send lab tests to independent laboratories, which typically charge less than hospital labs.
Learn the language
Some people have trouble understanding basic health insurance terms. But understanding terms such as copayment and deductible can help members maximize their benefits and potentially avoid unnecessary costs, according to Dr. Tony Sun, chief medical officer at UnitedHealthcare of Nebraska.
---
The Omaha World-Herald's best images of 2019
Canada geese fly over Flanagan Lake at sunset in Omaha, Nebraska.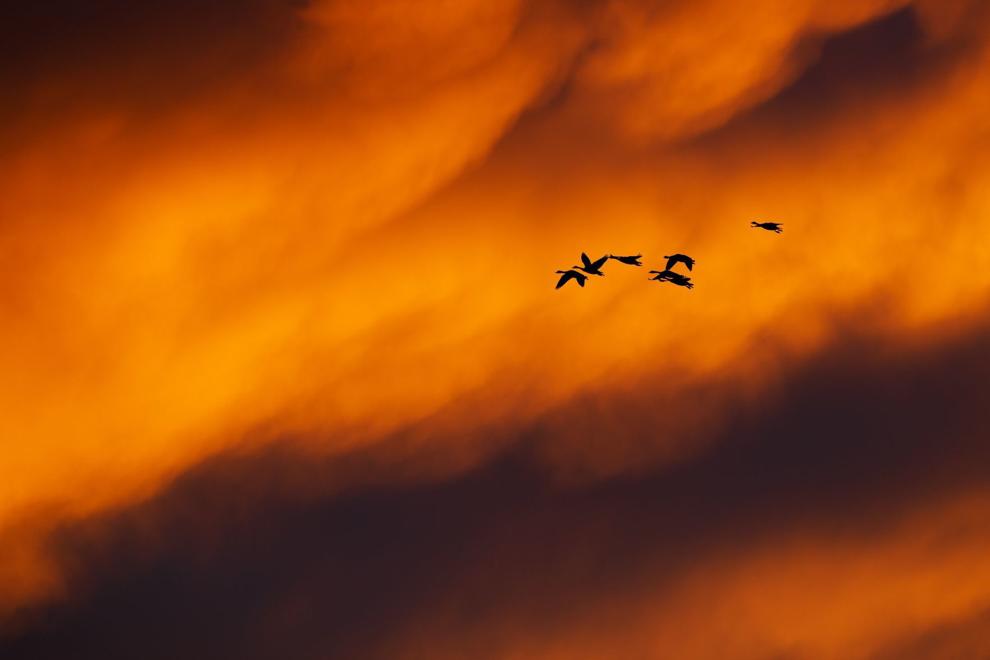 Director and CEO of Omaha's Henry Doorly Zoo and Aquarium Dennis Pate, speaks to the media about newly hatched gentoo penguin chicks before they enter their habitat in the Suzanne and Walter Scott Aquarium at the Henry Doorly Zoo.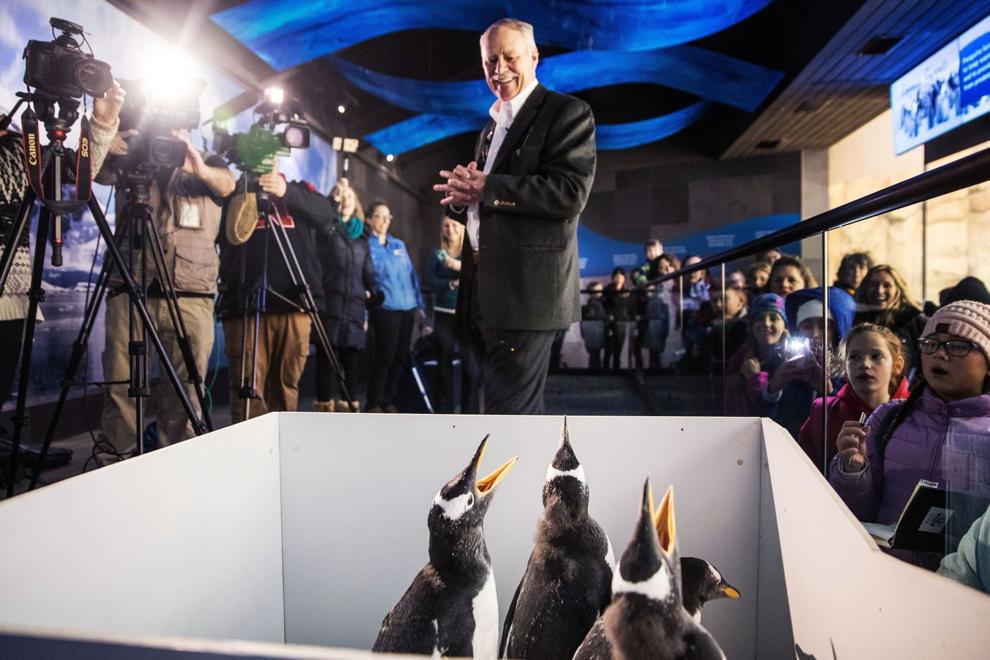 Creighton players huddle up prior to a college basketball game against Georgetown at the CHI Health Center.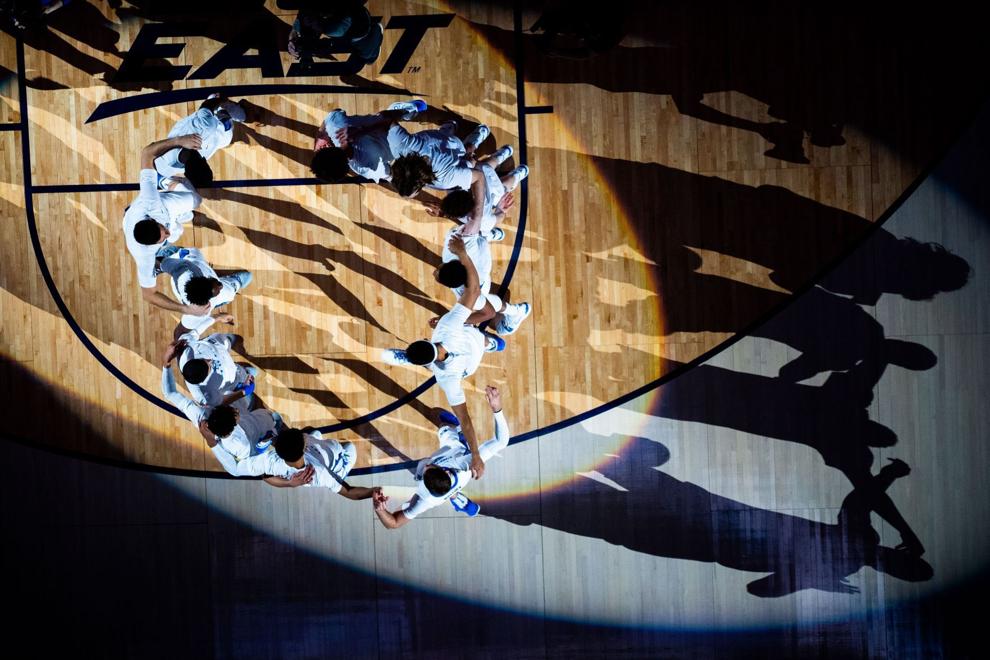 Charles Relford waits to pick up his brother at 24th and Pratt Streets with his three dogs.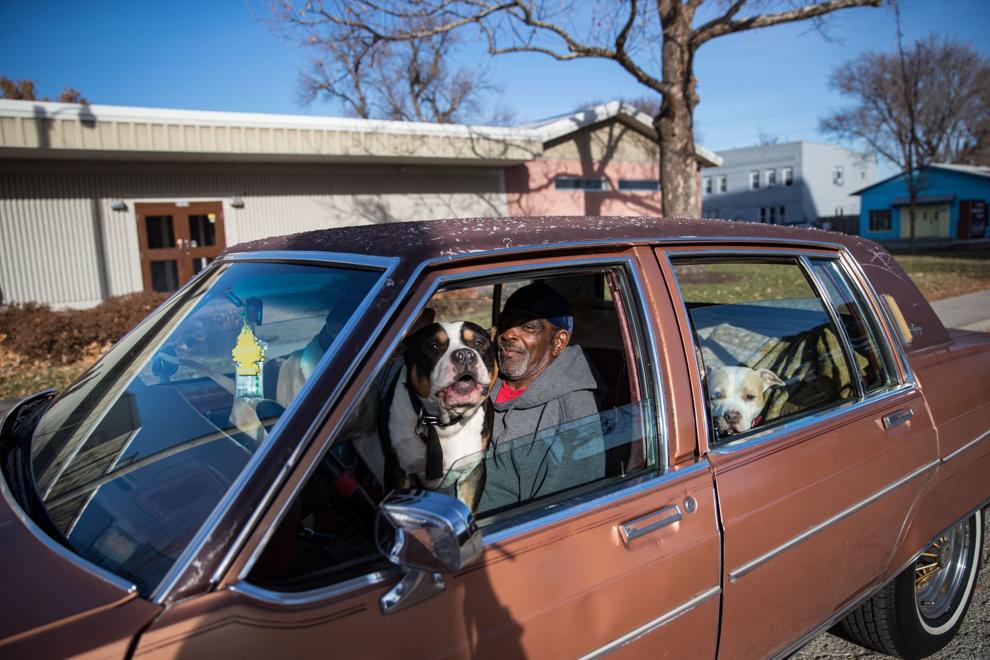 Two-year-old Hannah Bonnot of Denver, Colorado, stands in awe before "Mountain Outlaw" taken at Grand Teton National Park, Wyoming, on display at Tom Mangelsen's "Life in the Wild" exhibition at the Durham Museum in Omaha, Nebraska.
High School football players from Nebraska and Iowa who have been selected as the Omaha World-Herald's Super Six pose for a portrait at the boxing arena located at Camp Ashland in Ashland, Nebraska.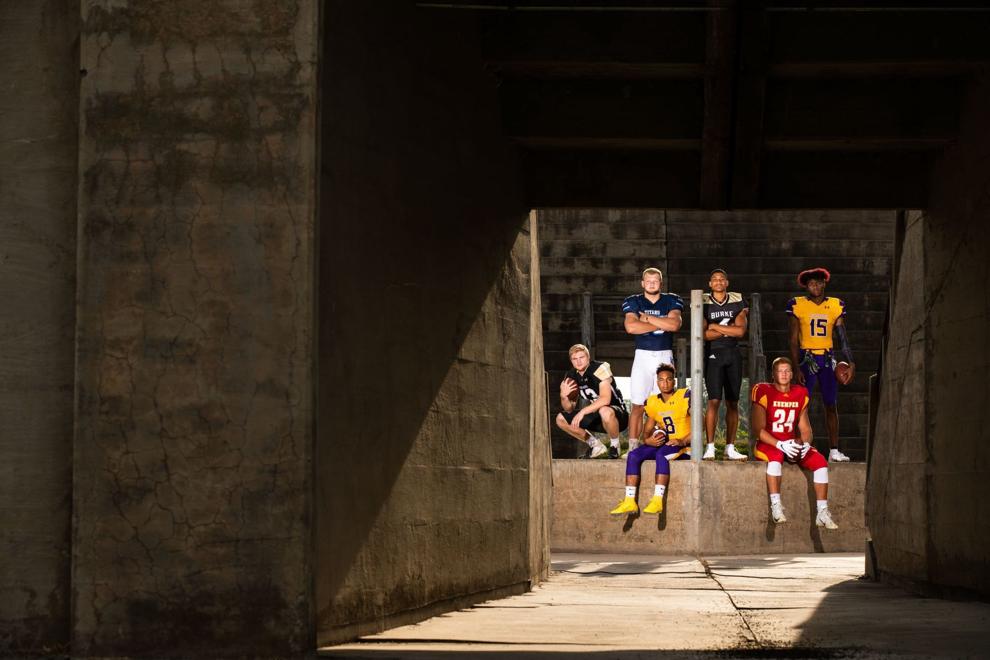 Bellevue West teammates, from left, CJ Lilienkamp and Devin Mills make snow angels as they celebrate their Class A state title win over Westside.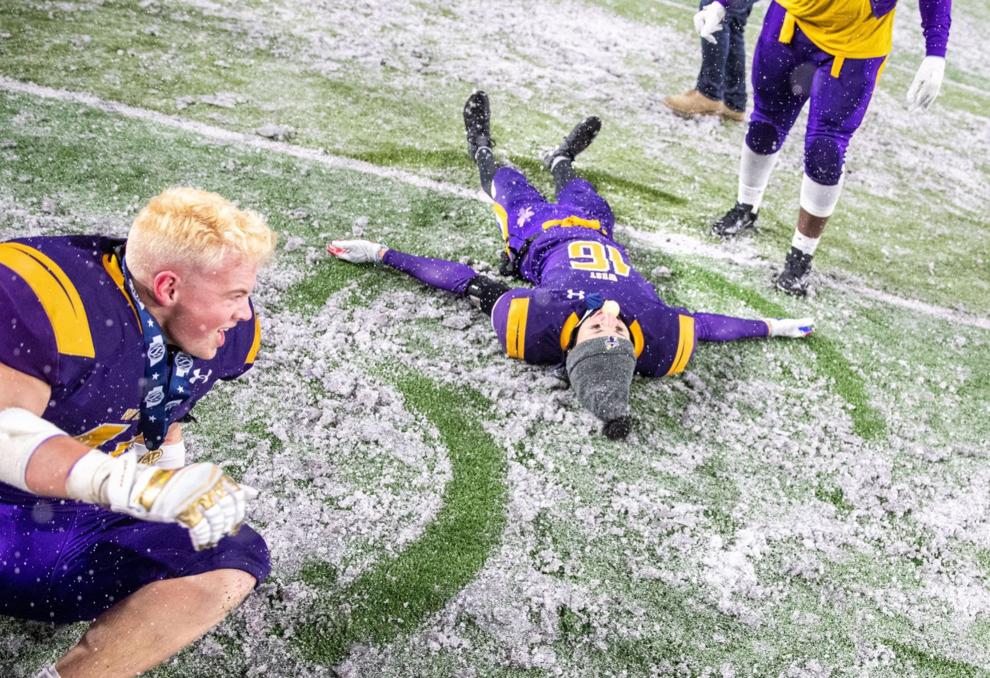 Craig Bachmann throws a training dummy for his dog, Bedlam, a Chesapeake Bay retriever, to retrieve at Standing Bear Lake in Omaha, Nebraska. Bachmann said he was doing some obedience work with Bedlam as well as some lining drills.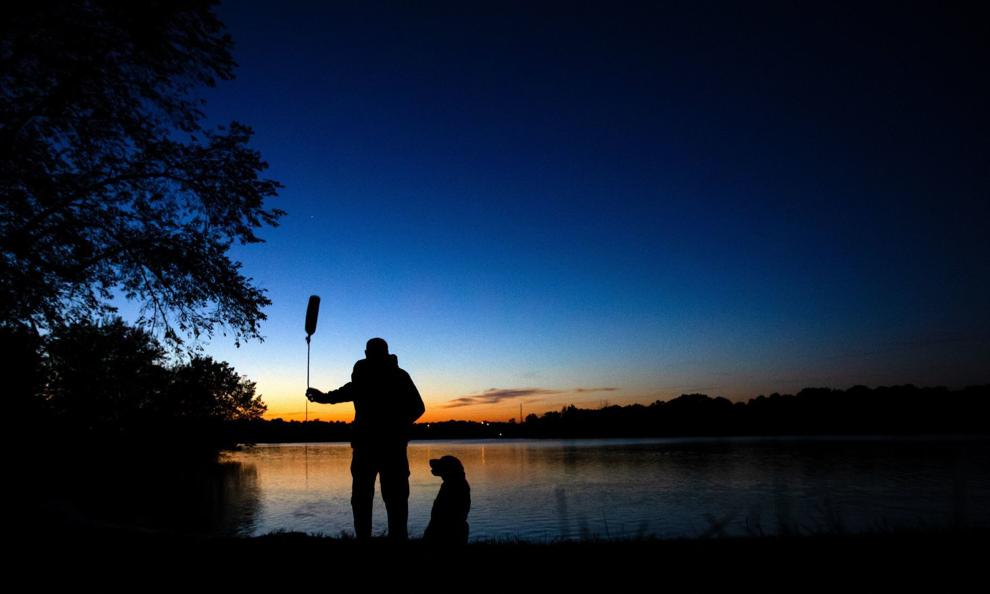 Seventh-grade students from Nathan Hale Middle School are reflected in a The New Negro Escapist Social and Athletic Club a portrait by Rashid Johnson while touring 30 Americans, an exhibition from the Rubell Family Collection at the Joslyn Art Museum.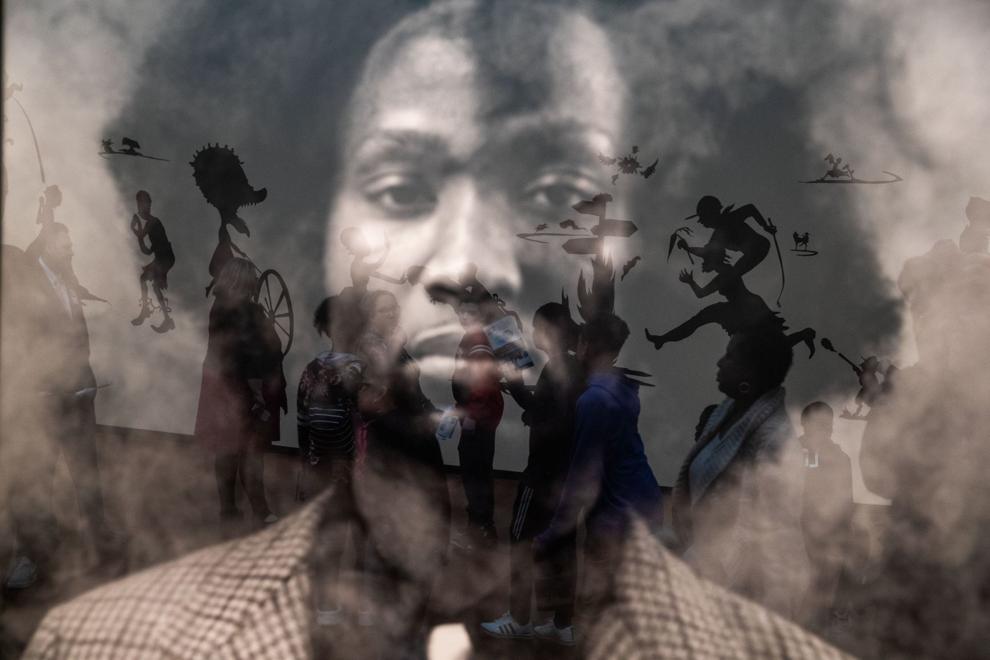 Water covers a road near Valley, Nebraska, on Friday, March 15.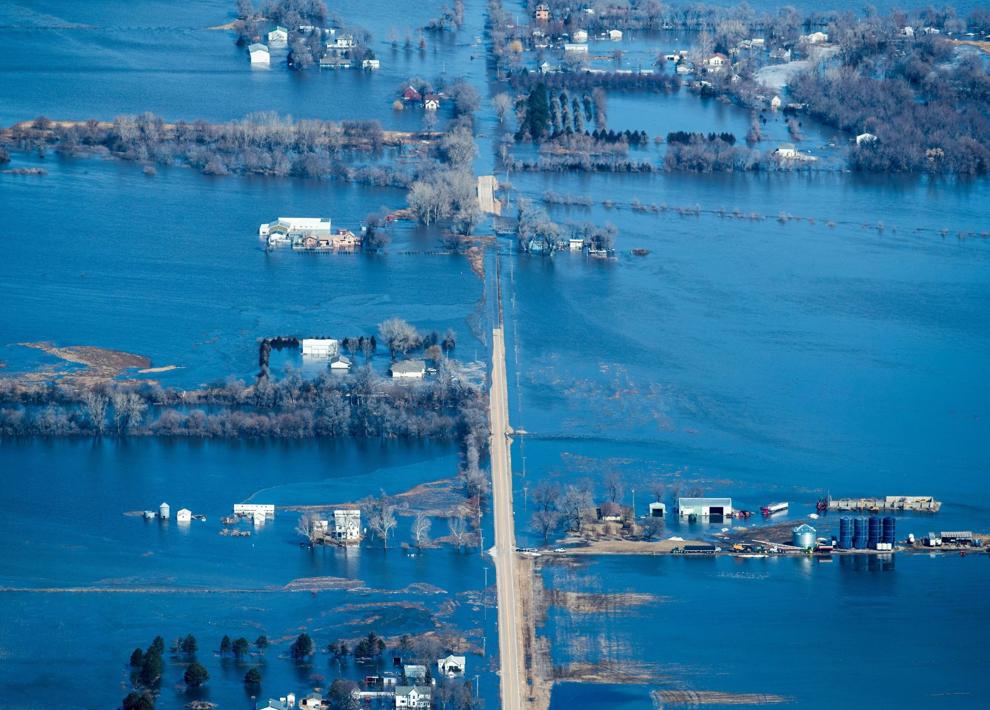 Joe Zavadil, 14, of Omaha, leaps to a lower level of berm seating during the Class B girls state soccer championship game.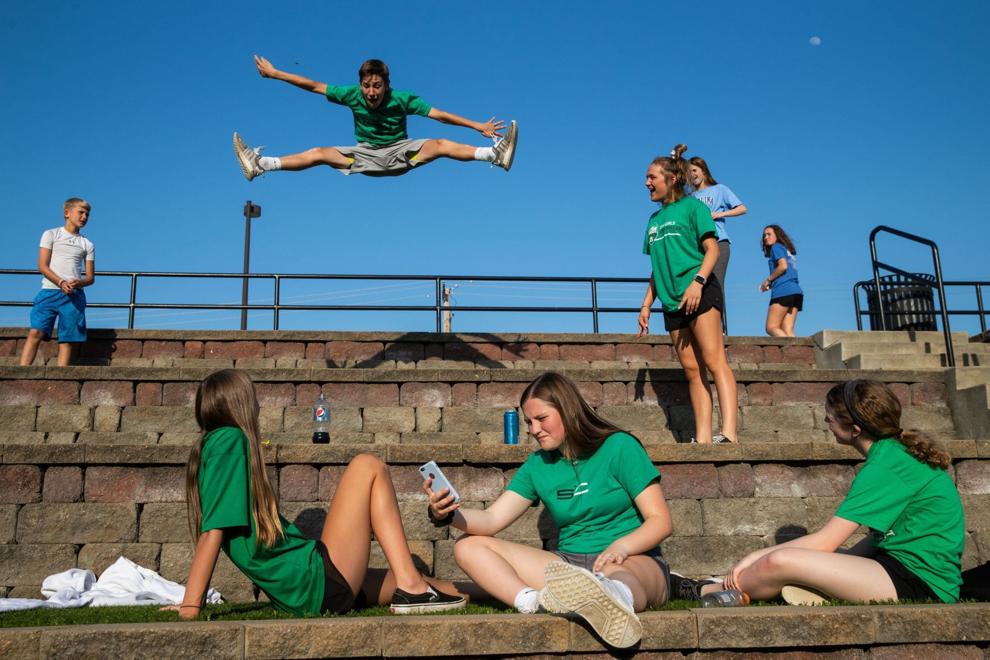 Detroit Tigers' Miguel Cabrera signed autographs for fans prior to a Major League Baseball game against the Kansas City Royals at TD Ameritrade Park.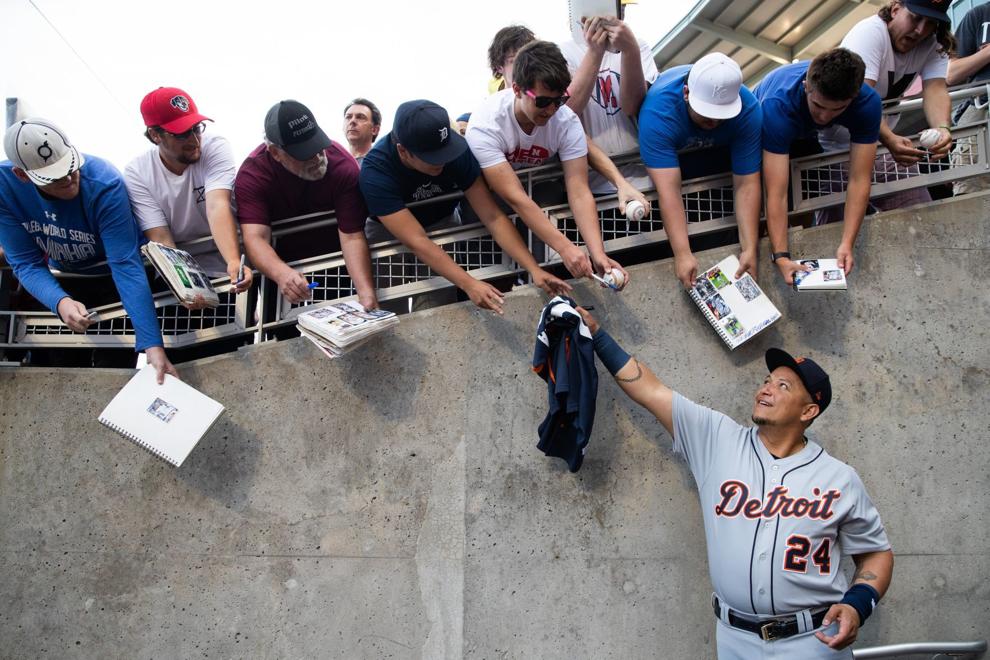 Jim Linafelter of Sergeant Bluff, Iowa, and other Husker fans celebrate a third-down stop for Nebraska's defense against Northern Illinois.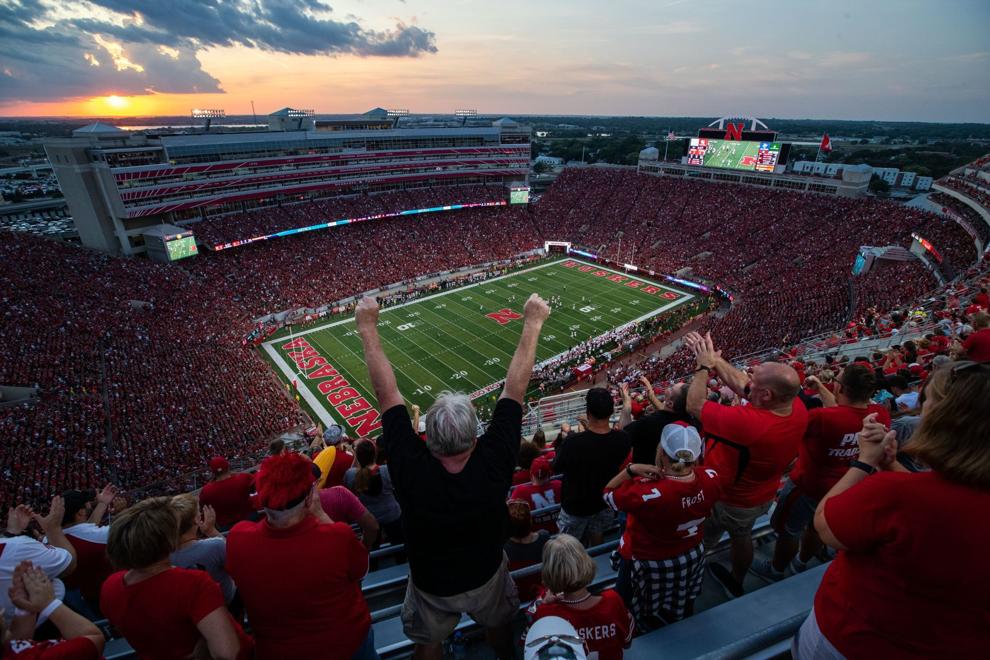 The Westside Warriors take the field through fog and a banner before a high school football game against Creighton Prep.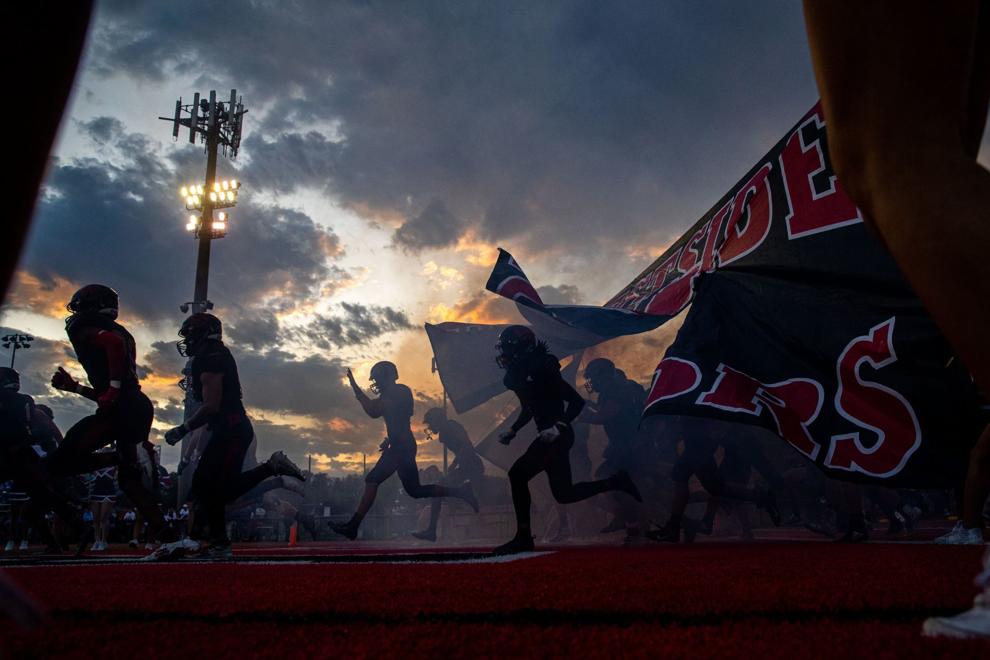 Tow truck drivers work on trying to get a semi truck out of a ditch after it turned over on Highway 20 in north central Nebraska during a blizzard.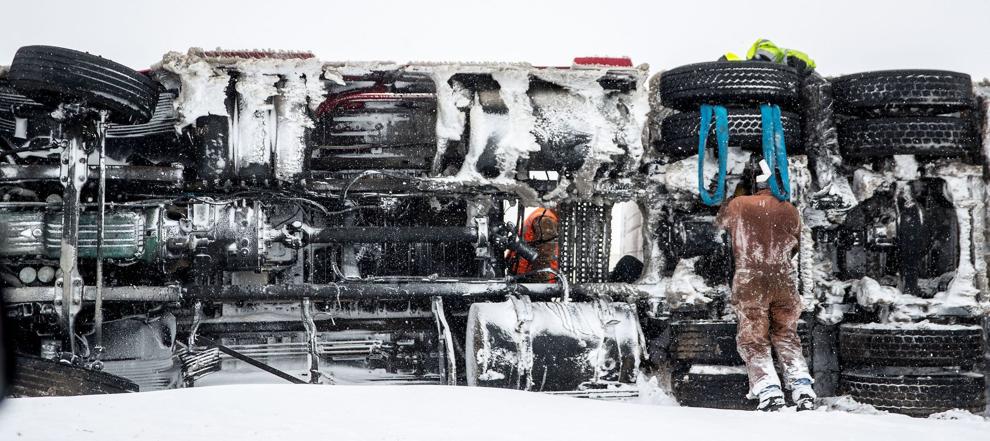 Arizona State's Jack Judson checks University of Nebraska at Omaha's Chayse Primeau into the boards at Baxter Arena.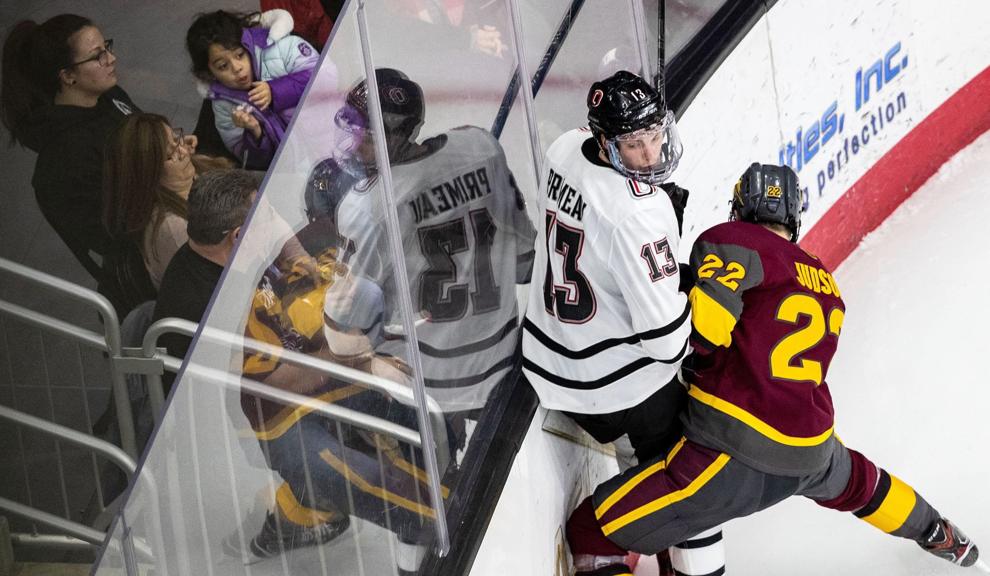 A bike is revealed in the mud below the 13th Street bridge in the Gene Leahy Mall after the water was pumped out of it during renovation work.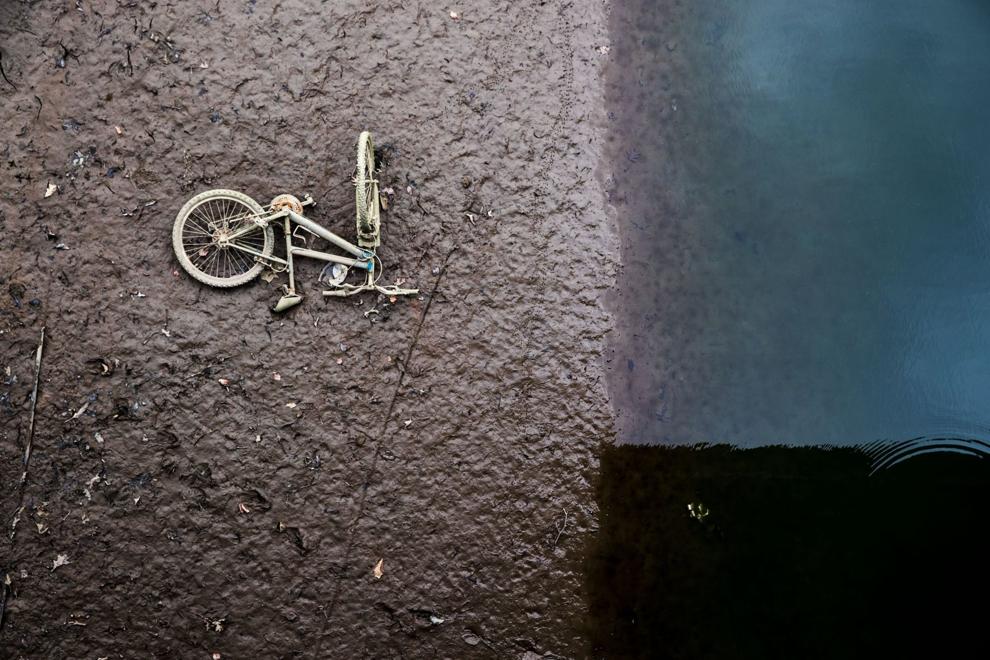 Omaha South's Ukash Weliyo, right, gets a hug from his mother Halima Mohamed after the Packers defeated Omaha Creighton Prep during the Class A boys state soccer final game at Morrison Stadium.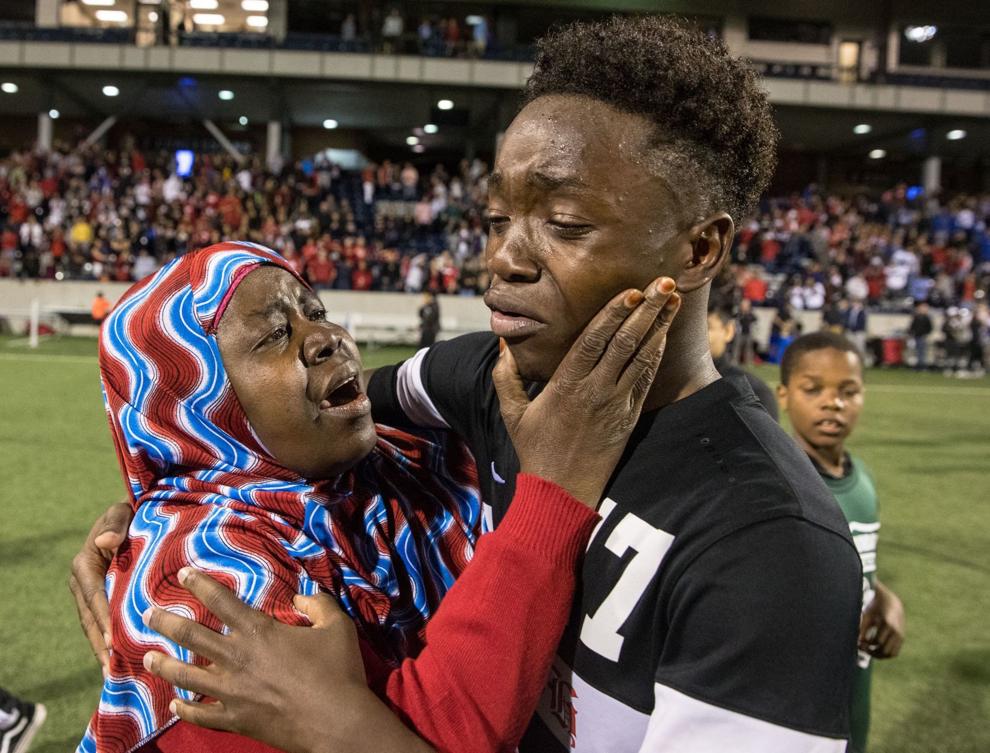 Louisville's Nick Bennett writes in the dirt before a game against Mississippi State in the College World Series.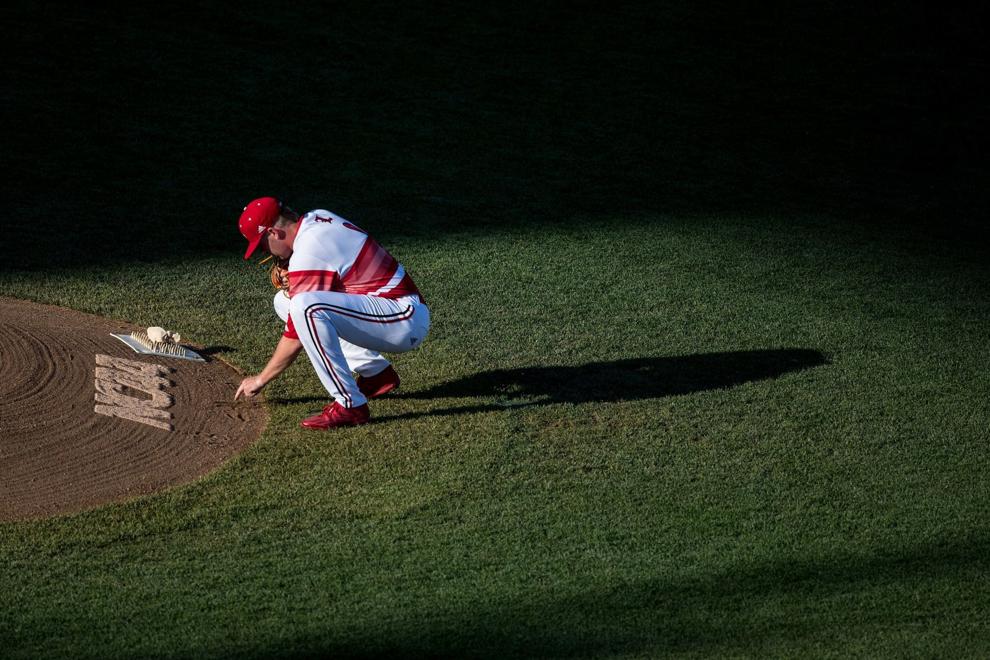 Mississippi State's Jake Mangum reacts after losing to Louisville in a walk-off during game 10 of the College World Series.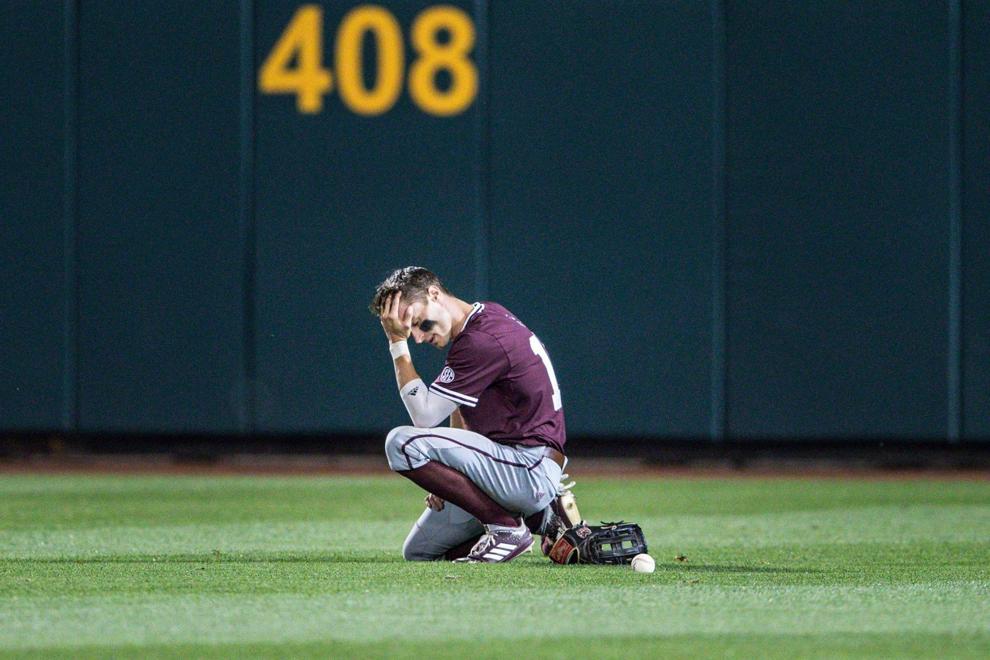 Juno, a dog belonging to professional dog trainer and hunting guide Aleah German, has a collar adorned with shotgun shell caps.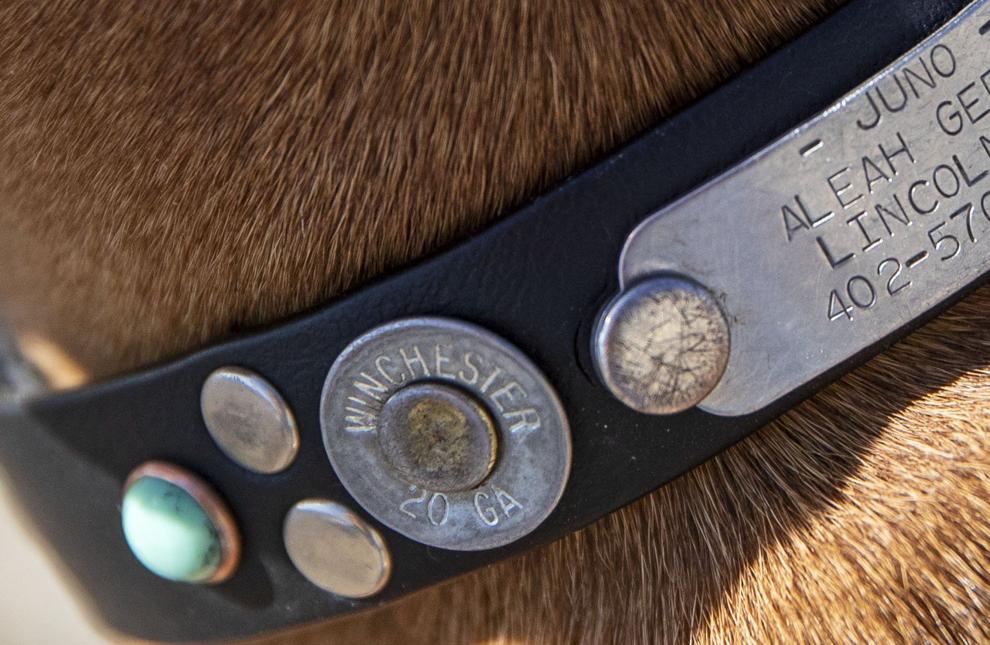 The moon rises over the Bob Kerrey Pedestrian Bridge in the early morning hours.
A cat looks up at Jill Tafoya after she revived it in the back of an ambulance after the cat was rescued from a fire.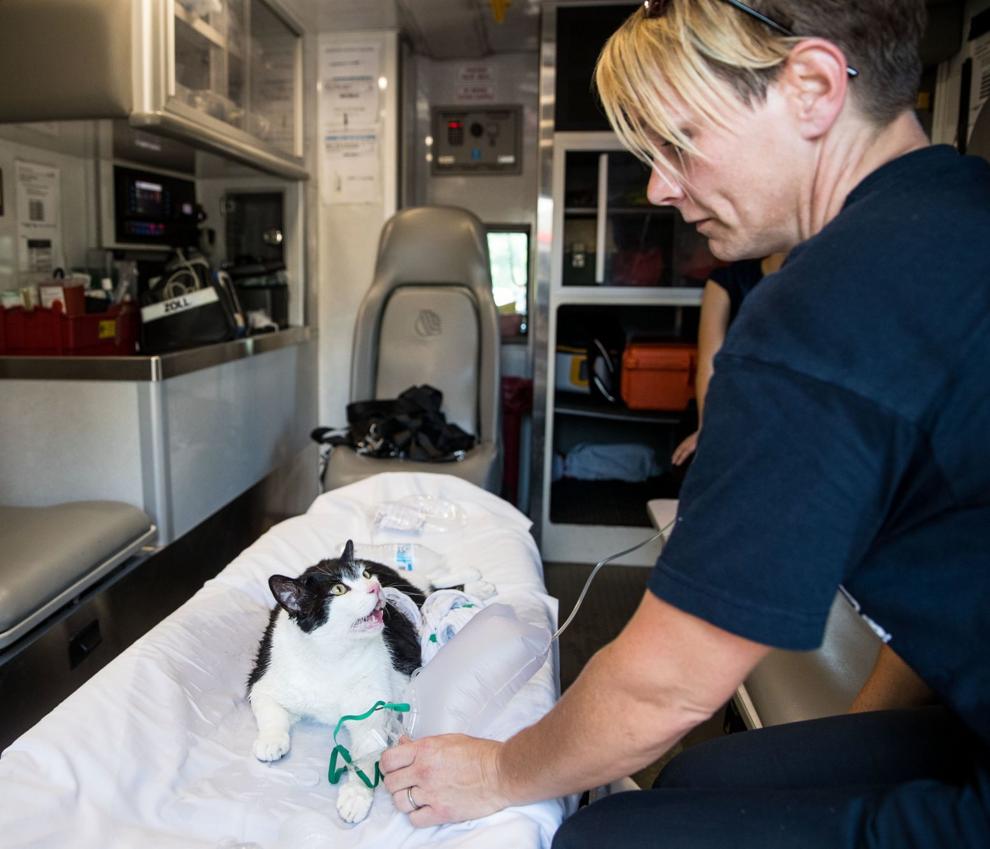 An allosaurus appears to be eyeing a tasty, 19-month-old morsel named Austin Haseltine as he is lifted from the shoulders of his grandpa, Greg Fasano, by his mother, Amy Haseltine, with his father, Jim Haseltine looking on.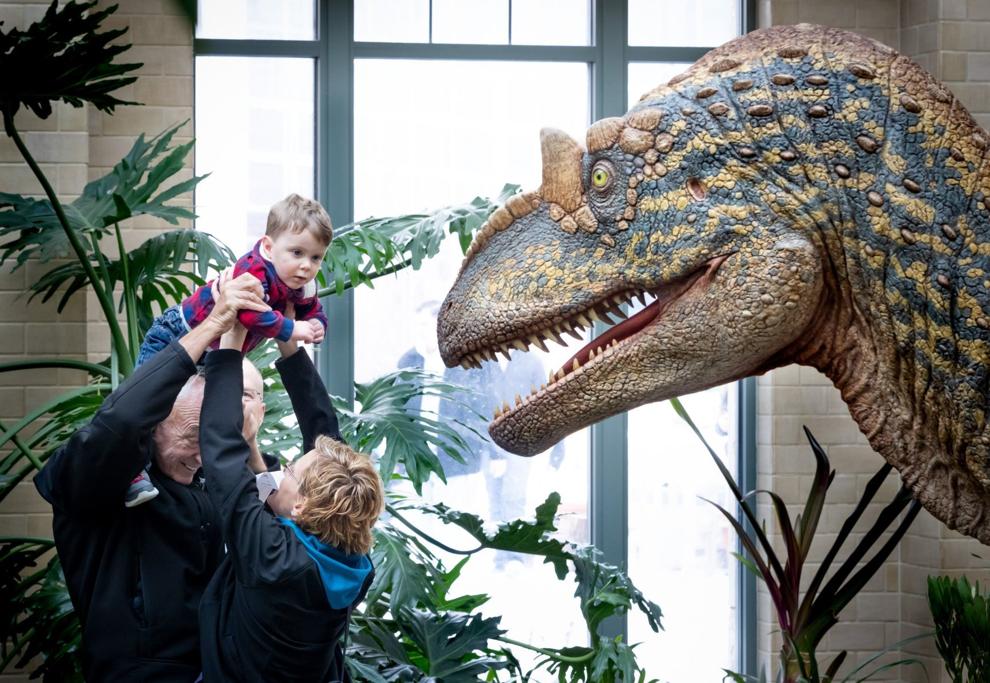 Horses belonging to Faye Etherington of Fremont that were being boarded in Inglewood, Nebraska, are brought into Fremont through floodwater on Highway 77.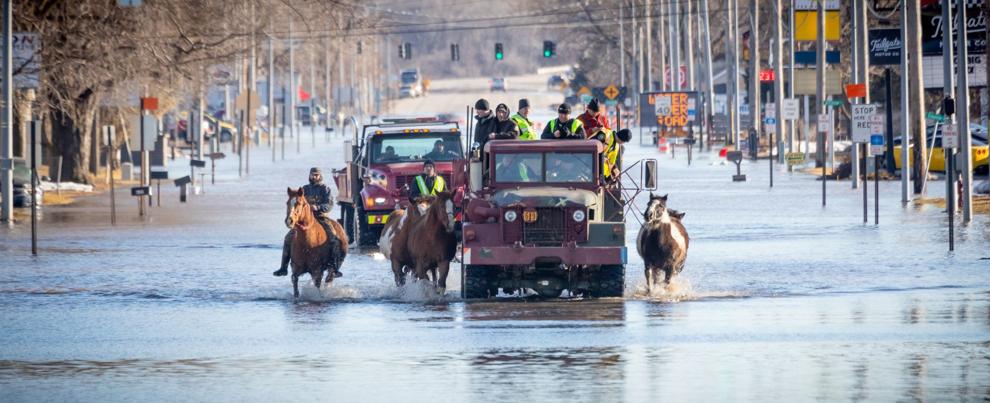 Millard West's Corbin Hawkins waits out a rain delay in the dugout.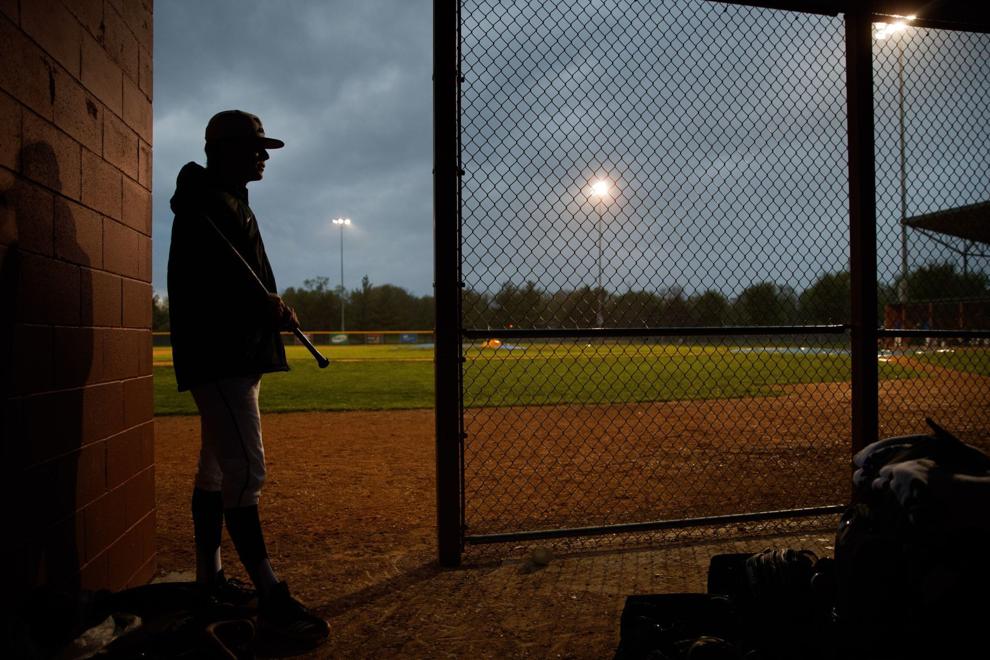 Looking back at the floodwater below the Broad Street viaduct are from left, Calvin Schmidt, 6, Paul Schmidt, their dad and Avery Schmidt, 7, in Fremont, Nebraska.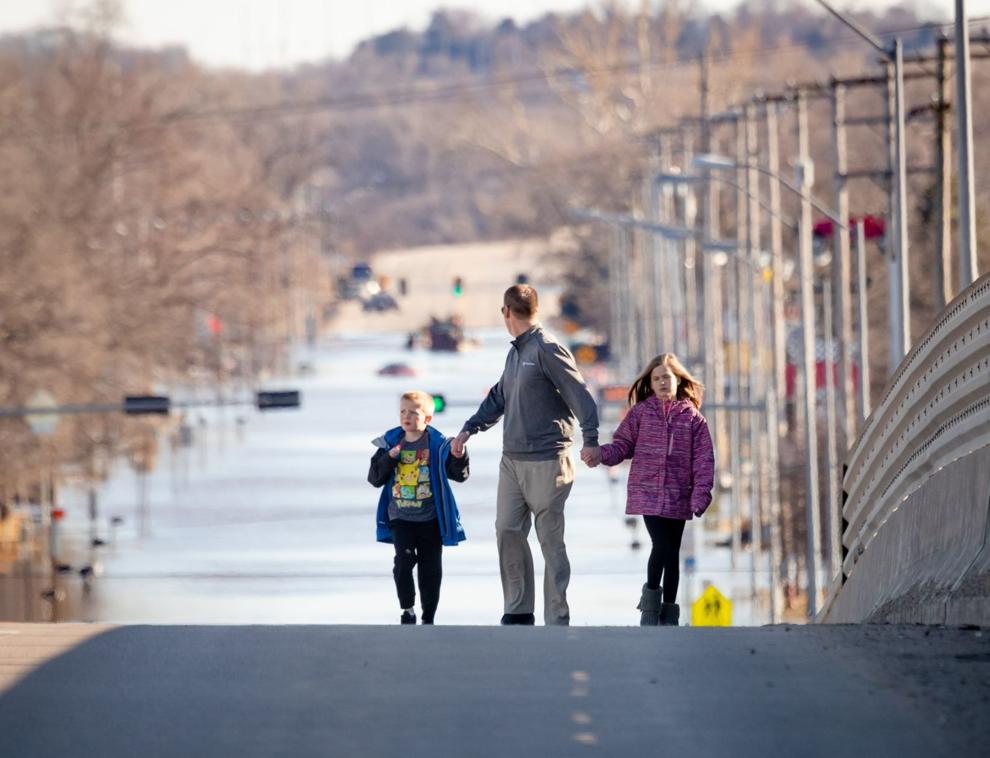 Auburn's Rankin Woley slid into the fence while catching a foul ball for an out during a College World Series game.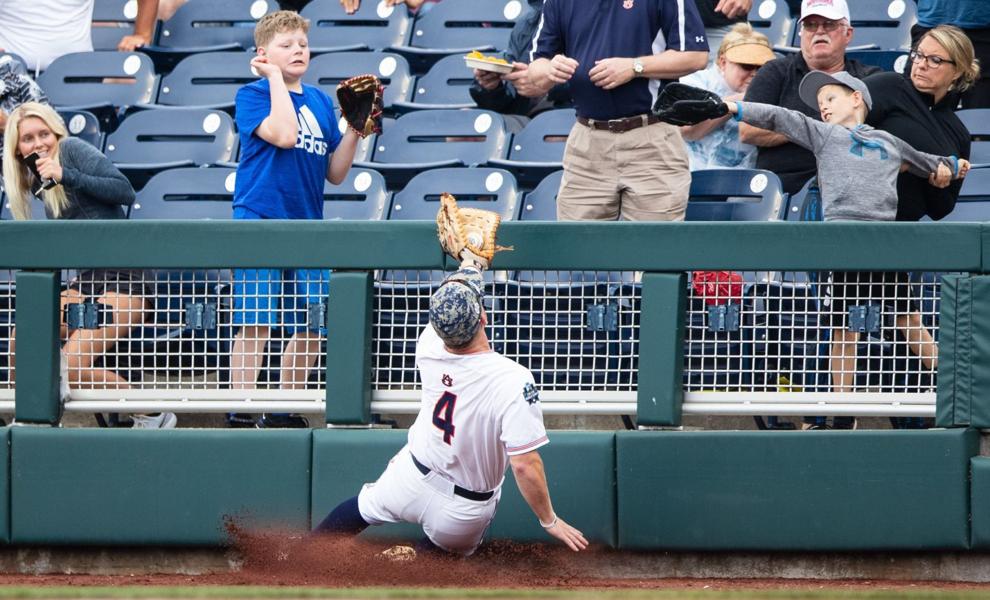 An angel statuary sits in a flooded yard in the Hanson Lakes area in Bellevue.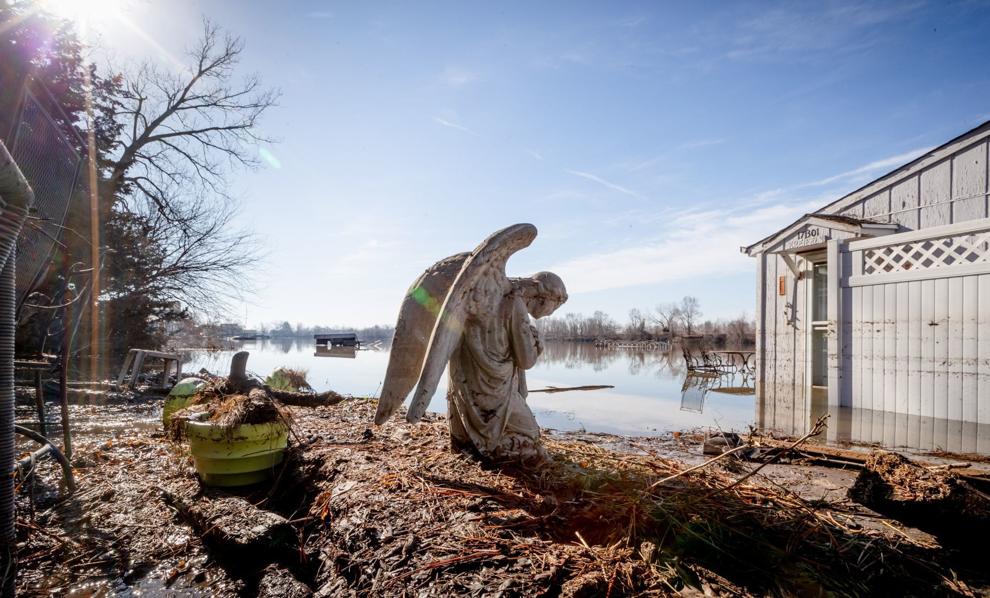 A farmer drives his combine to unload soybeans for transport near Ceresco, Nebraska.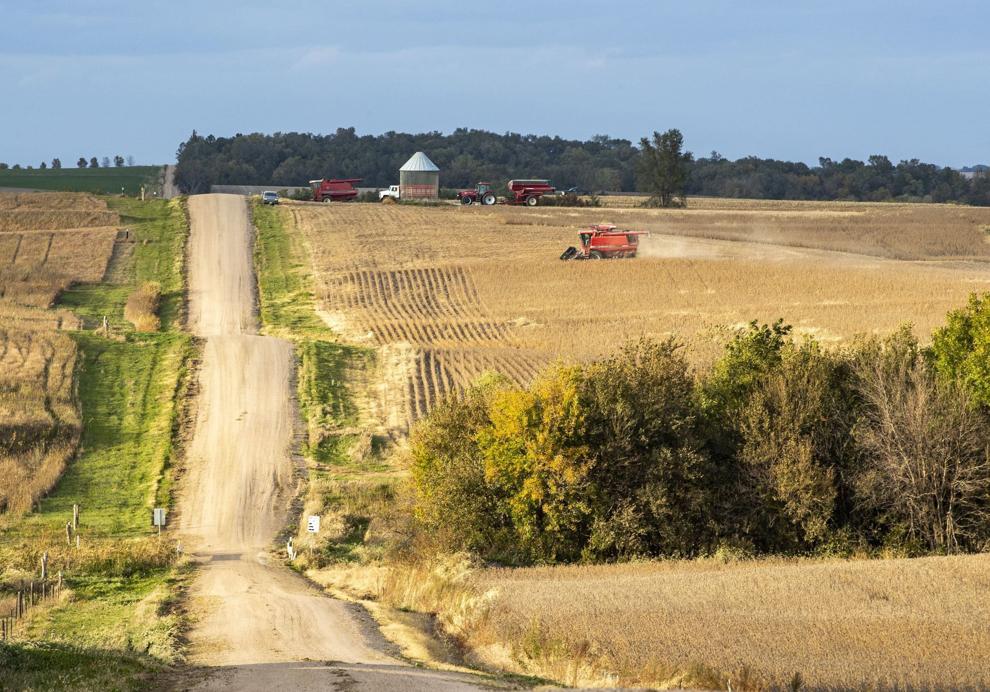 The Millard South Majorettes practice their halftime routine.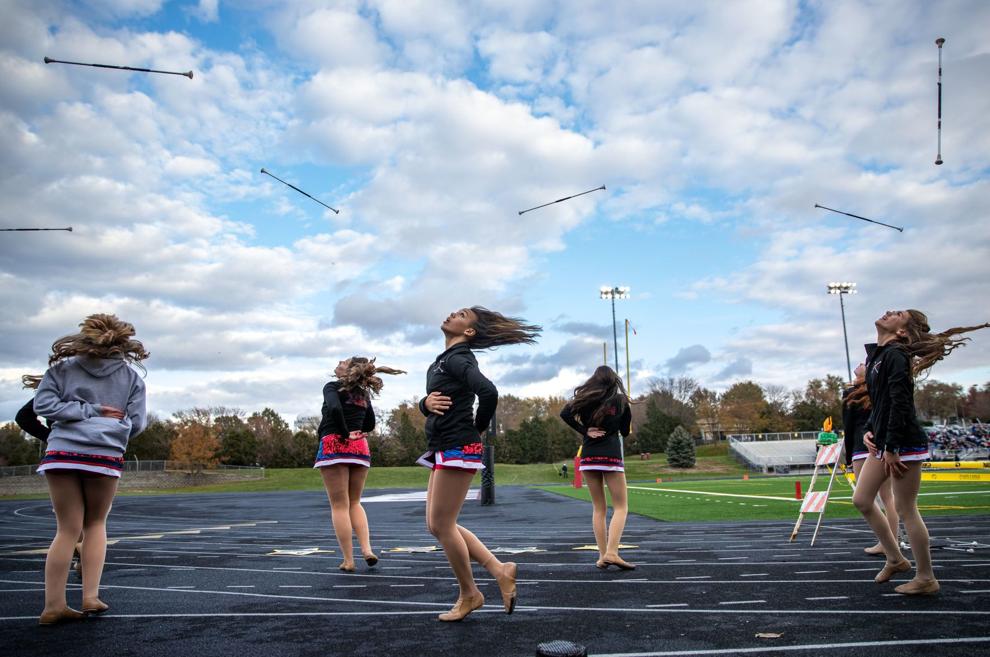 Xiang Fang, right, and his son Ethan, 10, walk along the shoreline at Chalco Hills Recreation Area in Omaha, Nebraska.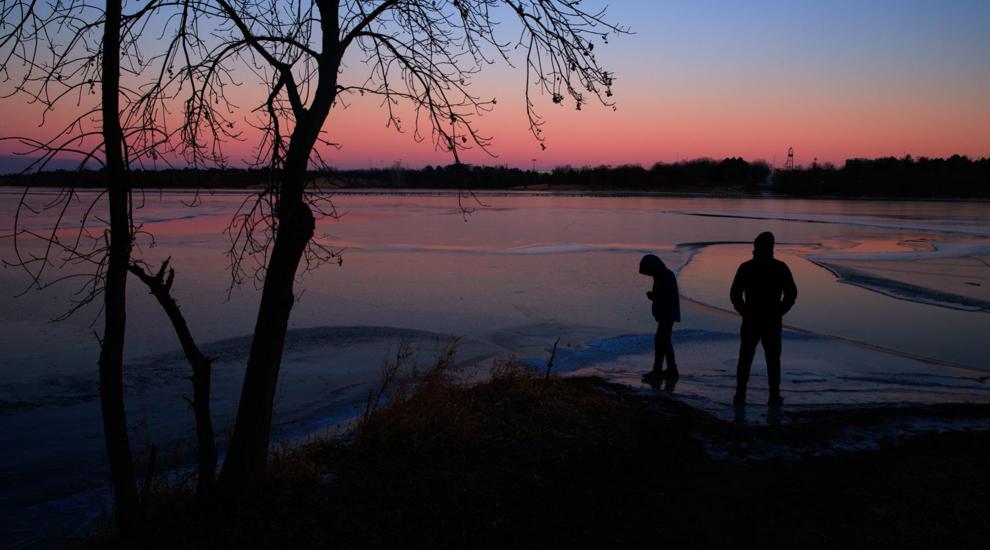 Businesses on the southwest side of Hamburg, Iowa, were flooded from the waters of the Missouri River.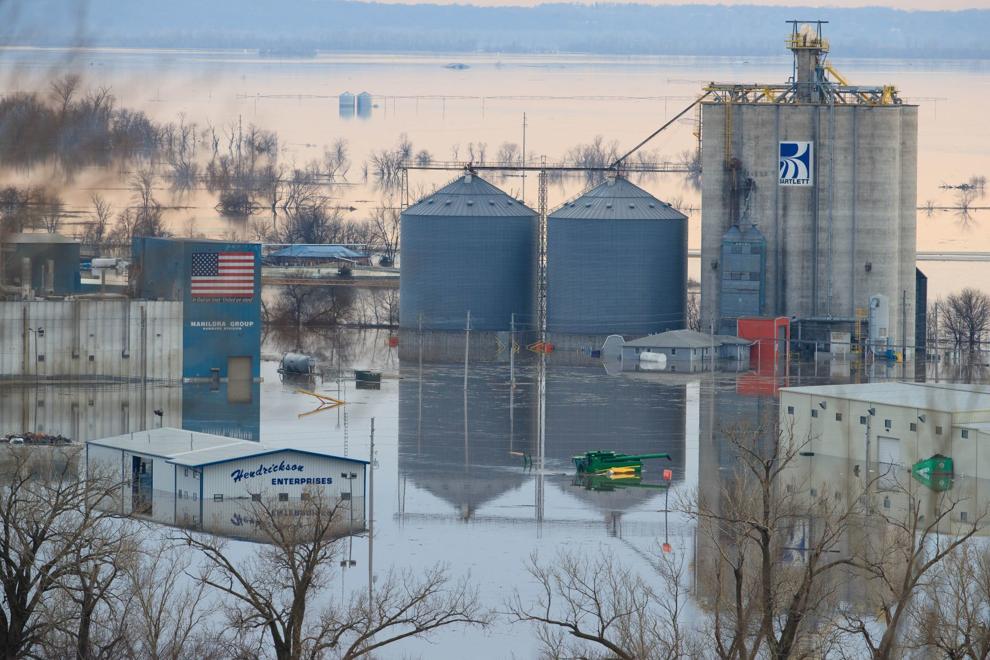 Kayla Thege, left, and Mark Batt hang out with their dog, Maia, during a Storm Chasers baseball game.