For much of his life, 7-year-old Jeremiah Roach has communicated primarily in high-pitched screeches. He may be excited or sad or frustrated. Or maybe the lighting or sounds in a room are too much. Sometimes it's hard for his parents and three siblings to know what he's trying to say. Sometimes it's easy.
All times, in public, the screeching draws stares. Judgmental, why-can't-you-keep-your-kid-quiet looks. Whispers behind cupped hands.
Jeremiah has autism, and lately, he's screeching less. He's learned about 100 words during the last couple of years. When you meet him, he shakes your hand and says hi. But sometimes, it's still easiest for him to scream or flail around, and that makes public outings something of an ordeal for the Roach family. Especially eating in restaurants.
"Here I am, trying to do the best I can," said Kinesha Roach, Jeremiah's mother. "Then to feel this unwanted pressure — it was too much."
That's why Kinesha organized Our Gathering Place, a free, pop-up community dinner for families with children who have all different kinds of special needs. Down the road, Kinesha wants to spin the idea into a full-on brick-and-mortar cafe and resources center.
It would host the meals and also offer resources for families with special needs. But for now, she's using whatever space she can secure and trying to host meals every few months.
Kinesha is working on attaining nonprofit status for Our Gathering Place; she has what's known as a fiscal agent — an already established nonprofit — to take donations for her in the meantime.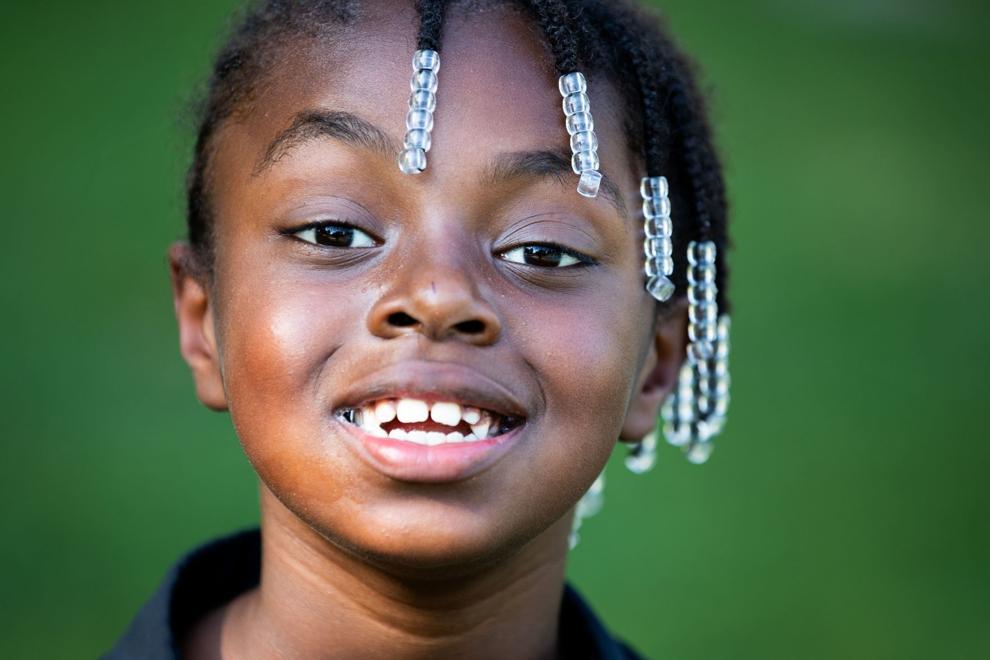 "The whole thought and goal around it is to have a judgment-free dinner," she said. "For the parents, for the child and for their siblings."
Kinesha and her husband, Jarell, have three other children: John, 16; Karia, 8, who has a learning disability; and Karley, 3. They love Jeremiah, of course, but the unwanted attention he can draw affects them, too. That's why, Kinesha said, it's so nice for the whole family to have a dining experience like Our Gathering Place.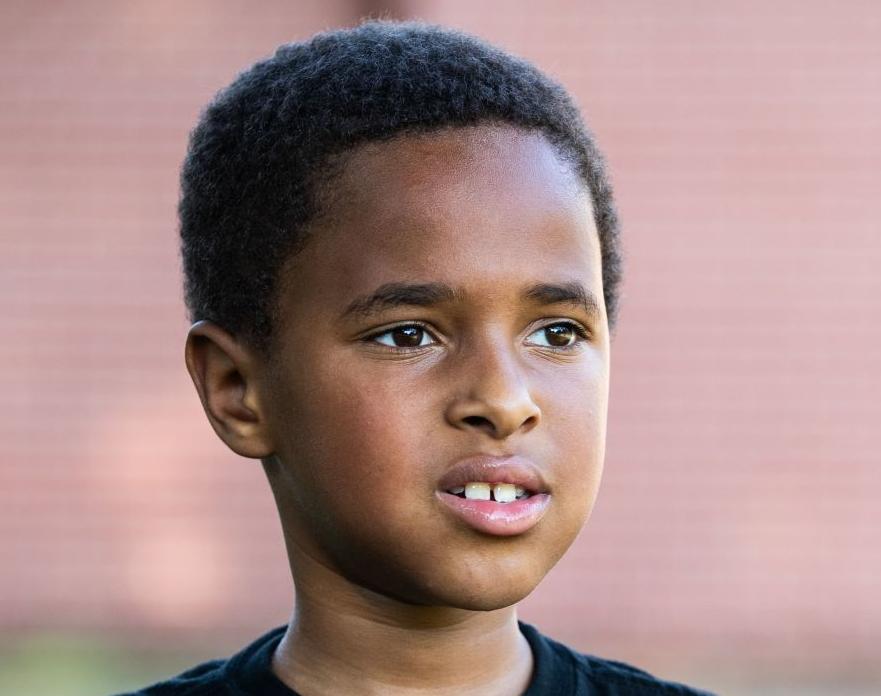 The pop-up is the first of its kind in the Omaha area. Nationally, there are similar efforts, including South Carolina-based Thyme and Play, another nonprofit that offers meals for families with special needs.
Kinesha is a caterer with a degree in culinary arts. Years ago, she was a special education paraprofessional in Papillion La Vista Community Schools, working one-on-one with students with autism. Her background made her well-suited to get the effort off the ground.
Jarell is a chaplain at Offutt Air Force Base, but he has a slew of side gigs, including public speaking and stand-up comedy. He emceed the inaugural Our Gathering Place meal at the La Vista Community Center in June — they served about 150 people.
"It's easy to become anti-social," Jarell said. But the community meal is a safe and easy way to get out of the house and meet people.
Kinesha is working on another event for this fall. Eventually, she wants to host more regular events at pools, libraries or other spaces. She wants families to feel comfortable in settings in which they may otherwise experience discomfort and to connect them with other families and resources. She wants them to feel that "we're going to be safe. Nobody's going to laugh at us. Nobody's going to judge us if we're doing things at a different pace."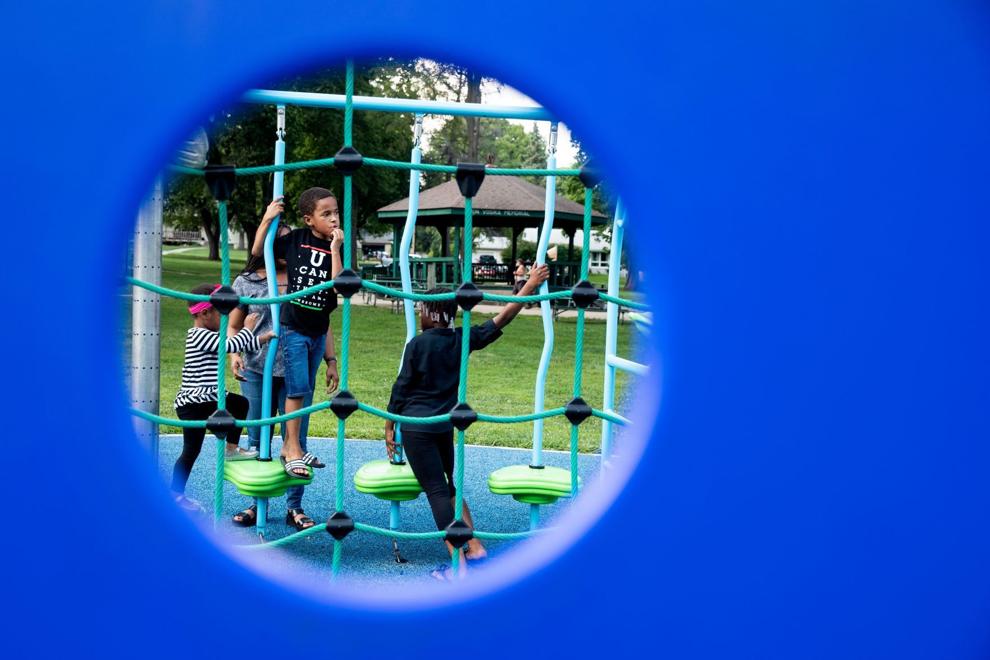 An event like this also provides kids with opportunities to practice dining in public settings, said Renee Kiernan, who has four children, two of whom have autism. Kiernan and her family went several years without eating at a restaurant.
"Part of it was not wanting to deal with the public and their criticisms," she said. "The other part of it was (her son) was so uncomfortable."
When Kiernan decided she wanted the family to dine out together for her birthday one year, they spent six months in advance practicing with the kids at dinner.
"Everyone, regardless of having autism or not, wants to belong somewhere," she said. "Kinesha gave our kids a place to play and interact — and it was really fun for us to have dinner with our friends."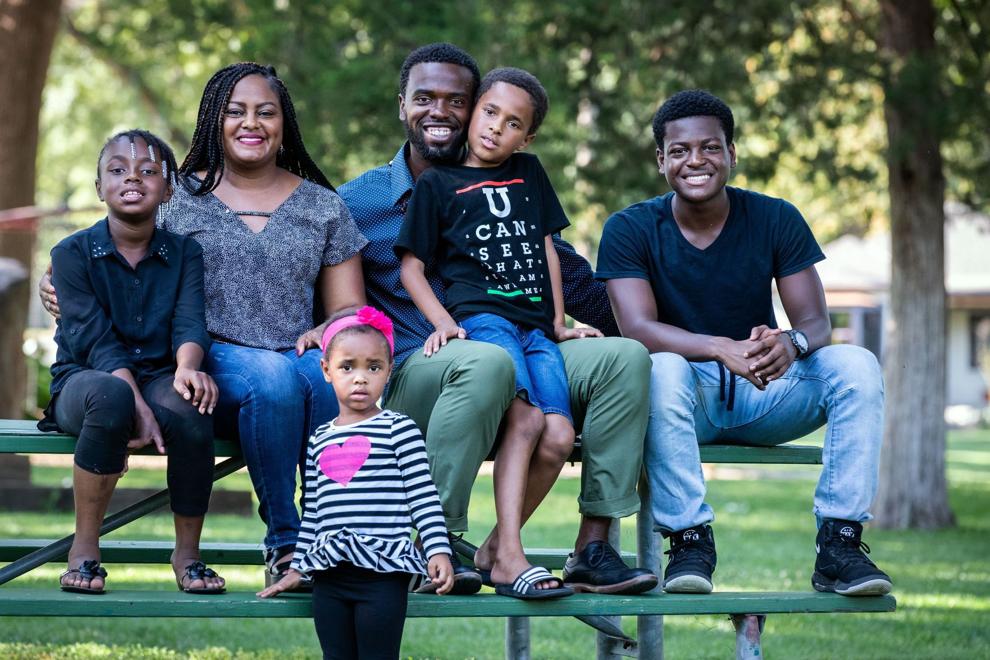 Connecting parents with each other and giving them opportunities to socialize is another part of it, Kinesha said. It can be challenging for parents of children with special needs to find the time or place to hang out with other adults.
Wendy Andersen, whose son has tuberous sclerosis and autism, is a motivational speaker and author working primarily with parents of special needs children. She helped with the first event and has plans to potentially join Kinesha's efforts with her own down the road.
"It's a unique world that we live in when you have a child with special needs," Andersen said. "Any chance you have to be around other families that really get it and understand what you're going through, it just feels like home."
Kinesha won about $500 in seed funding from Omaha SOUP, an organization that awards grants to local groups trying to get off the ground. She got the rest of the money needed from donations.
"Everyone, regardless of having autism or not, wants to belong somewhere. Kinesha gave our kids a place to play and interact..."

Renee Kiernan, mother of four, two of whom have autism