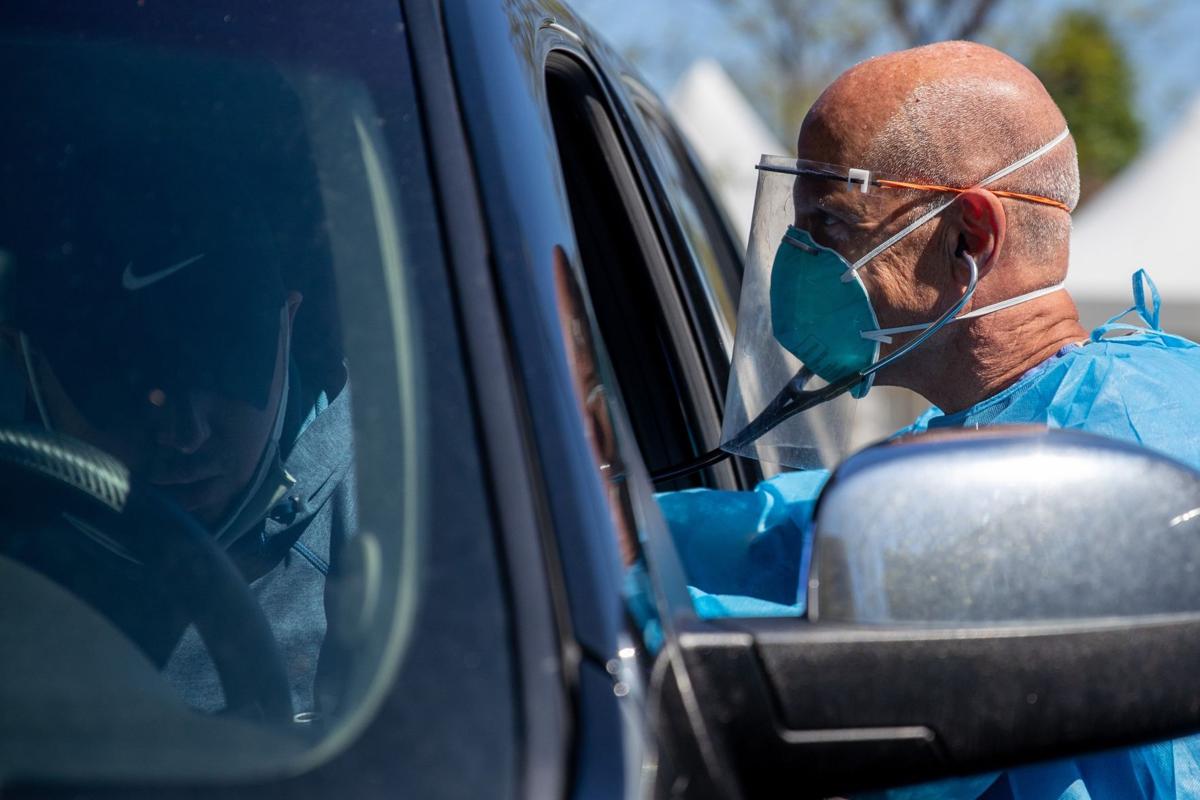 The novel coronavirus is a good news/bad news story in Nebraska these days.
Since a peak in early May, new daily case counts have decreased in many former hot spots and in the state as a whole. However, cases have remained higher than desired in Douglas County. The county's weekly count of new cases stood at nearly 700 on Friday, on pace to be down slightly from 1,126 the week before but still on par with the 700- to 800-case weeks recorded earlier in May.
In addition, the state remained among the top 10 nationally in terms of daily case counts per capita. Nebraska's seven-day average of 139.6 cases per million people on Thursday ranked higher than former hot spot New York with 61.7 cases per million, according to a tally maintained by a University of Illinois professor.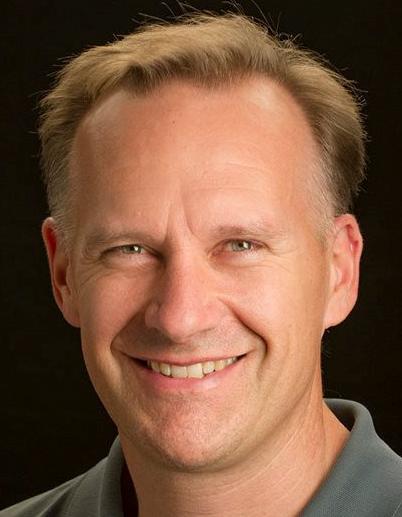 "We're not getting worse, but we're not getting all that much better," said Dr. Bob Rauner, a Lincoln physician who has been tracking the outbreak. "We're sort of smoldering right now."
Nebraska reported a total of 15,634 cases and 188 deaths as of Sunday evening. Douglas County has reported 5,152 cases and 47 deaths.
Getting through the summer without a surge will require additional testing and contact tracing in order to find and isolate those who are ill and quarantine their close contacts, said Dr. James Lawler, a director of the Global Center for Health Security at the University of Nebraska Medical Center.
But it also will require individual Nebraskans to stick with the steps they have been asked to take to limit the virus's spread. Those include the old standbys: avoiding large gatherings and wearing cloth face masks when out in public.
"We're really not out of the woods," Lawler said. "We've done well managing the epidemic so far, but we are nowhere near out of the woods."
Nebraska Gov. Pete Ricketts said in a Friday interview that the good news is the state is in a much better position to monitor and manage the coronavirus than it was three or even two months ago.
"We are really well-positioned in Nebraska to manage this outbreak," he said.
Ricketts described the testing, tracing and social distancing measures as "a lot of blocking and tackling on a daily basis."
Those steps, however, also are what it will take to further ease restrictions on commerce and activities and allow Nebraskans to live a "more normal" life.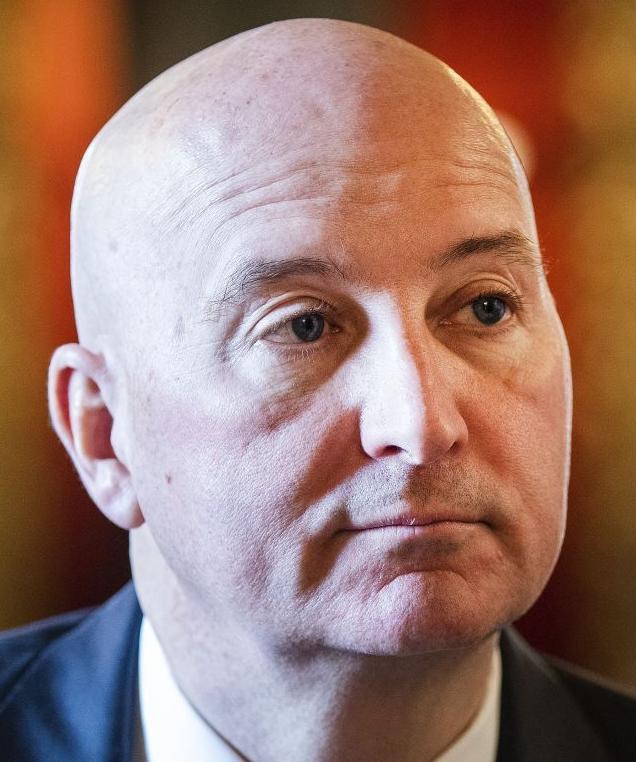 Ricketts said his administration's North Star continues to be maintaining adequate hospital capacity so that any Nebraskan who needs a hospital or ICU bed can get it.
Case counts in the state have "pretty much stabilized," he said, and so has hospital capacity, including in the Omaha area.
Lawler said the Nebraska Medical Center last week still was close to the maximum for its inpatient counts, particularly in critical care. But the numbers were down a bit from the previous week's peak.
Dr. Cliff Robertson, chief executive of CHI Health, said the system in Nebraska and southwest Iowa has been on a slow five-week decline in COVID-19 patients. Thursday, the system counted 100 confirmed and suspected COVID-19 patients. At the peak in the third week of April, hospitals in the health system were treating 160 confirmed and suspected cases.
Now CHI Health, like others, is planning for a future in which the virus is still out there. That means finding ways to safely care for COVID-19 patients and those with other conditions.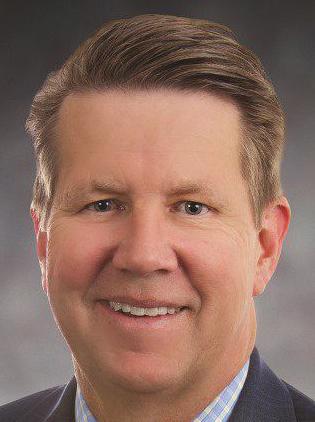 "It may wax and wane over time," Robertson said. "But we're always going to have COVID patients to take care of."
Ricketts said his administration has sought to support hospital capacity by raising six pillars — testing; contact tracing; isolation and quarantine lodging; supplies of protective gear; assistance for at-risk populations such as those in long-term care, food processing facilities and homeless shelters; and the health measures aimed at slowing the spread.
The state also is looking to boost its ability to do contact tracing, with the goal of having 1,000 people available to do the work. As of Friday, the total stood at 734 when figuring in additional staff hired by local public health departments, repurposed state employees and three area companies contracted to help.
In Nebraska, like the rest of the nation, the coronavirus has taken different paths in different places. Initially, Lawler said, cases generally were centered in Omaha and other urban communities. Then, they shifted to rural ones with meatpacking facilities. Today, they have boomeranged back into Omaha, concentrating in some minority communities, with the Latino community being particularly hard hit.
Lawler said case numbers could increase with the easing of health measures, including steps that allowed bars and other venues to reopen at 50% capacity as of June 1.
States such as Georgia, which reopened earlier, already have seen a rebound effect.
But Lawler said the potential for increased cases due to opening isn't so much a matter of timing as how well Nebraskans practice social distancing and mask wearing.
Mary Ann Borgeson, a longtime Douglas County Board member, said she is concerned that the large area protests over racial inequality could drive an increase in COVID-19 cases. She also worries that the influx of arrested protesters into the County Jail could seed a surge there.
"That does not take away from our belief that everyone has the right to peacefully protest, and we encourage people to do that," she said. "But it does cause us concern with these large groups huddled very closely (together)," she said.
The good news, she said, is that many of the protesters have been younger, a group that so far appears to recover with fewer health issues. And there is some thought that the fact that protests are occurring outdoors, where the virus can dissipate, may mitigate the risk of spread.
"We still need to caution folks and continue our public health message," Borgeson said. "People may be tired of hearing it … but it's important to get that message out there, to wear your mask, wash your hands and not be in large crowds if you don't have to."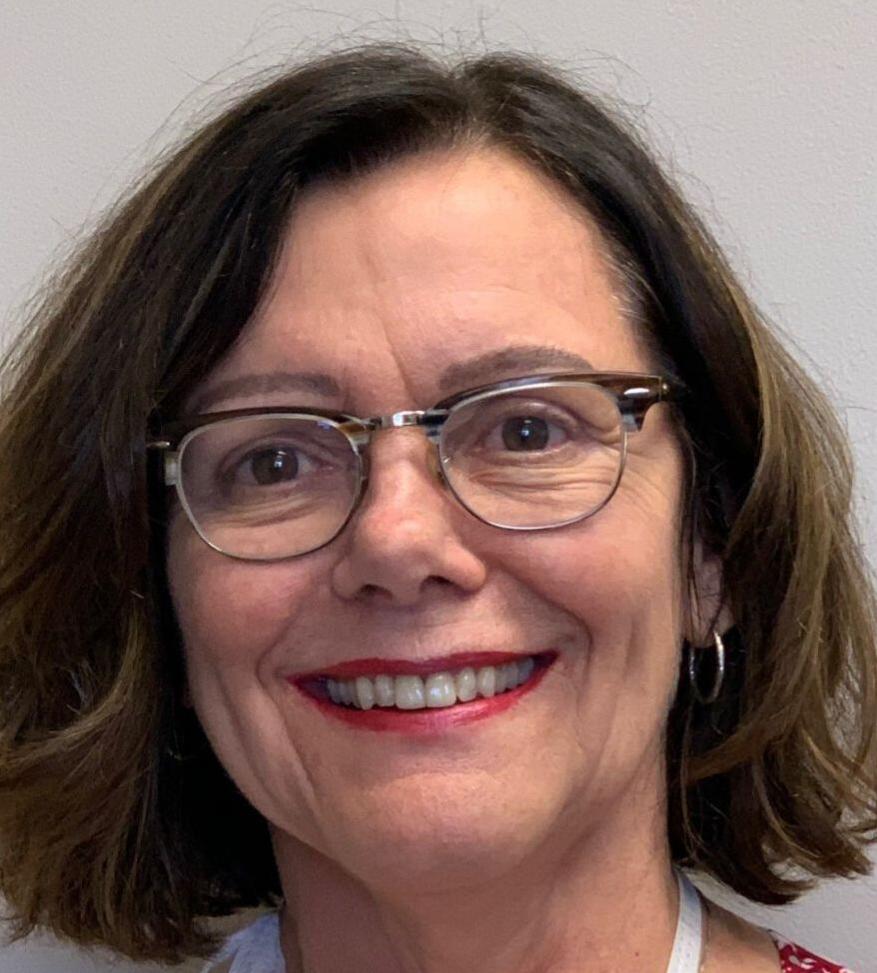 Teresa Anderson, director of the Grand Island-based Central District Health Department, also is planning for possible future surges.
The hard-hit district, which covers Hamilton, Hall and Merrick Counties, had about 70 new cases of COVID-19 last week, Anderson said. Not long ago, it was counting 70 new cases a day.
Testing was down in the district last week — only about 300 vs. 1,500 the week before — but TestNebraska will be back in the area this week. The district's positive rate still is running about 11%, down from 46% at the peak.
"We're trying to take a deep breath and look back," Anderson said. "We got hit so hard, we were just trying to make it through. We're really using this time where we're lower on cases to explore and prepare for the next round."
A big focus is case management. That means helping those who test positive to isolate successfully by making sure they have shelter, food and any other needs met.
The state, she said, has done a good job through the Nebraska Accommodation Project of making housing available to people who can't shelter at home. The district also plans to make its own push for cloth face coverings and social distancing.
"It may have caught us the first time," she said, "but we don't have to let that happen again."
Lawler said social distancing measures have worked to slow the spread of the virus, better even than many experts foresaw.
But the state and the nation still have a long way to go, he said. He has been seeing mixed adherence to social distancing guidelines at best, particularly as case counts have begun to come down, fatigue has set in and people have begun to yield to the natural impulse to relax.
"Until we get widespread vaccination, we're going to be dealing with this on a daily basis," he said.
A global race is on to produce one or more vaccines, with at least one or two versions already being tested in humans. Some reports indicate some doses could be available as early as this fall. Lawler said that's possible but optimistic.
Making and distributing enough for the United States, as well as the rest of the world, will take time. And in a worst case, an effective vaccine may never come.
"This is not over," Ricketts said. "What we've got to do is manage it."
---
Our best staff photos of May 2020
Photos: Our best staff photos of May 2020
Iowa Bars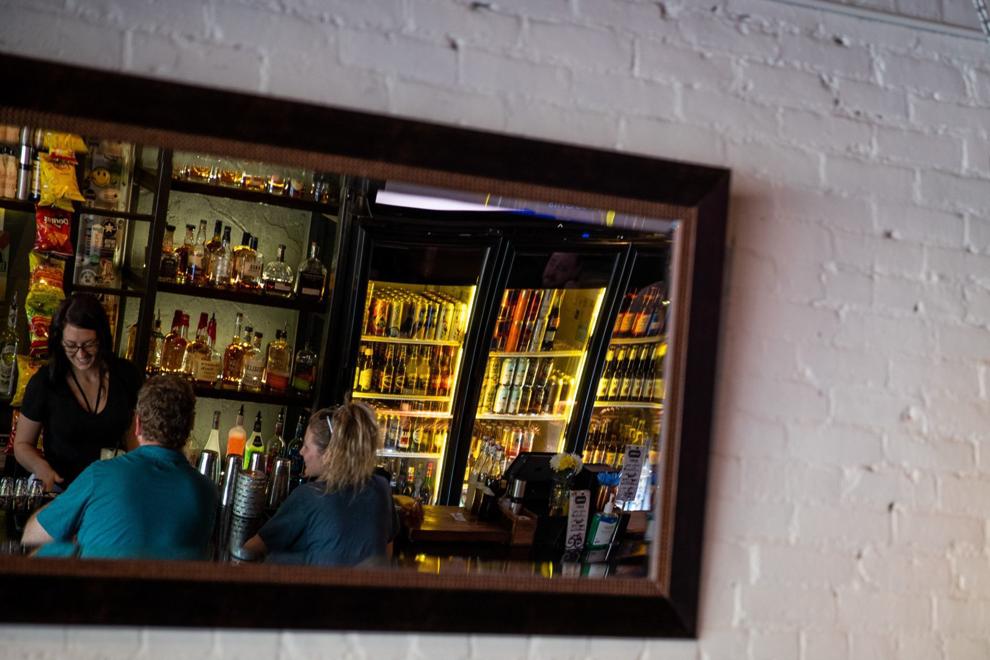 Iowa Bars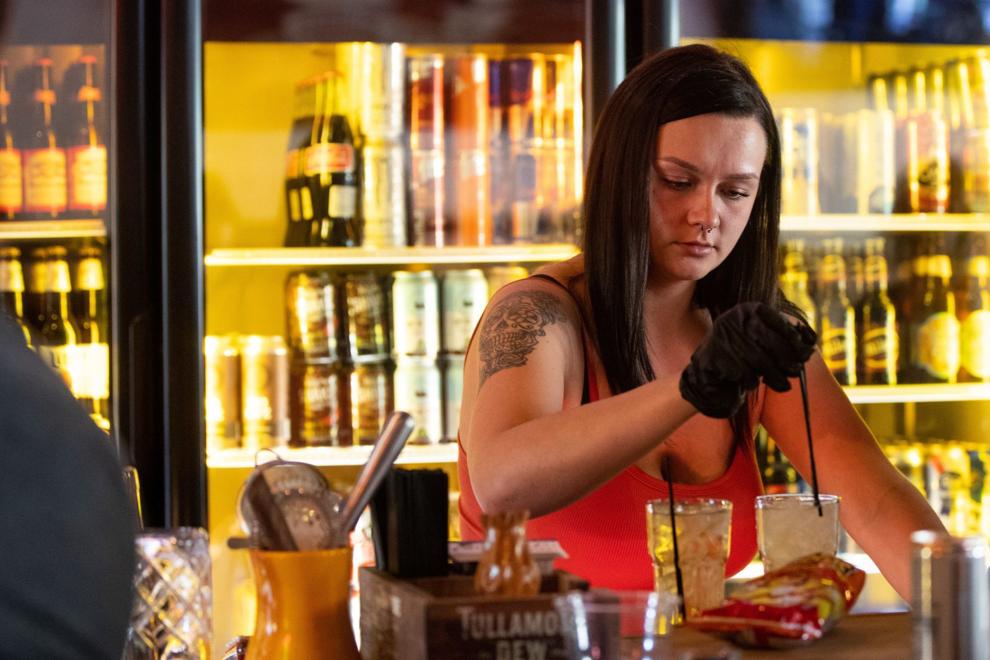 Protest 1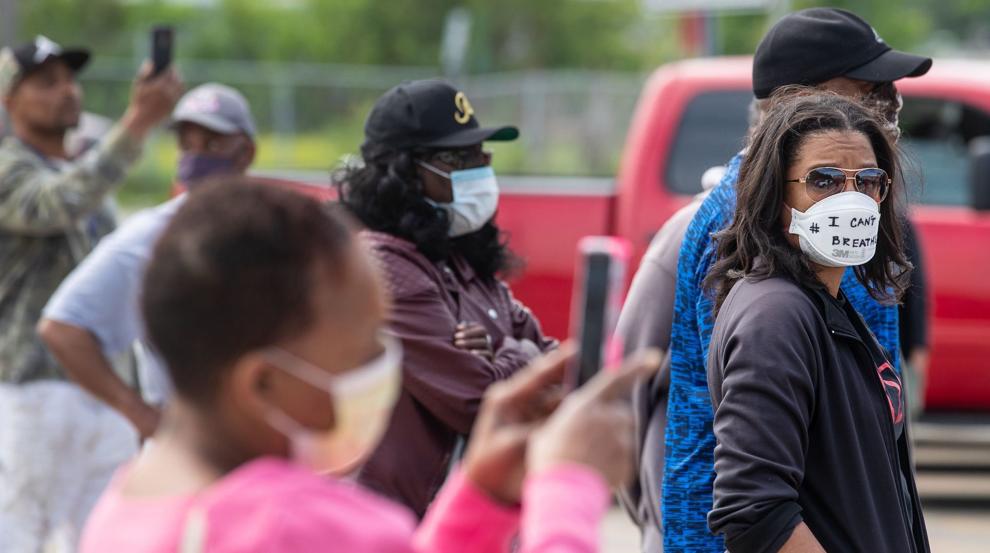 May Rain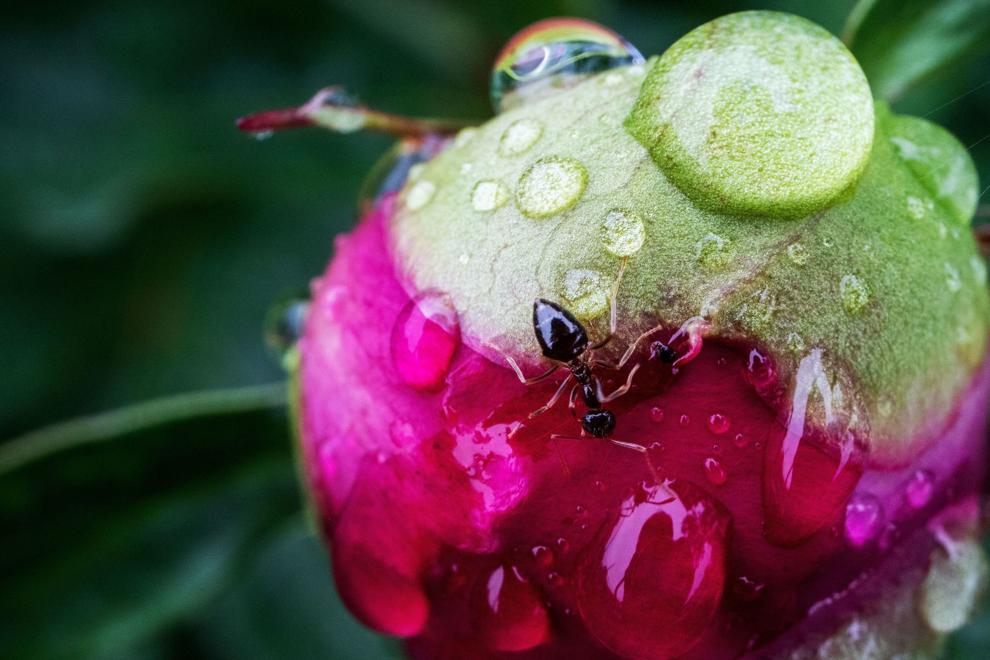 May Rain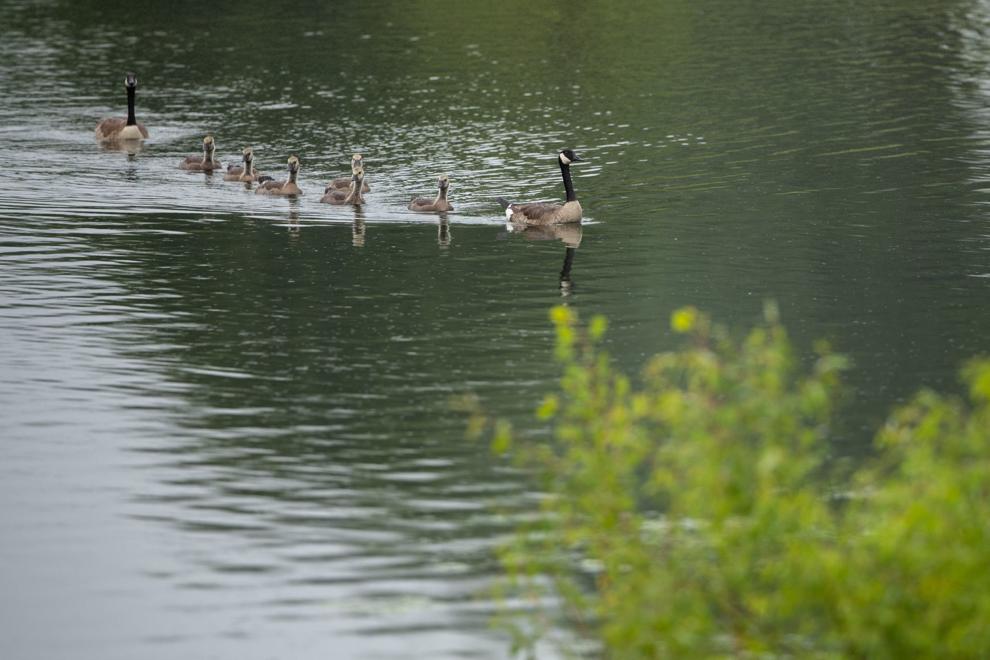 Memorial Day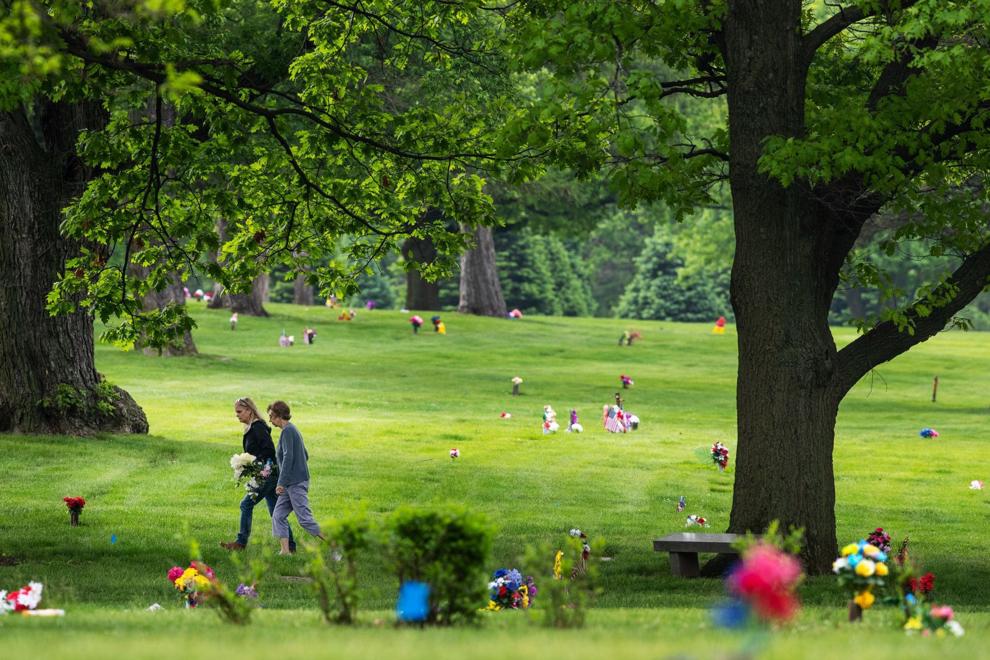 Memorial Day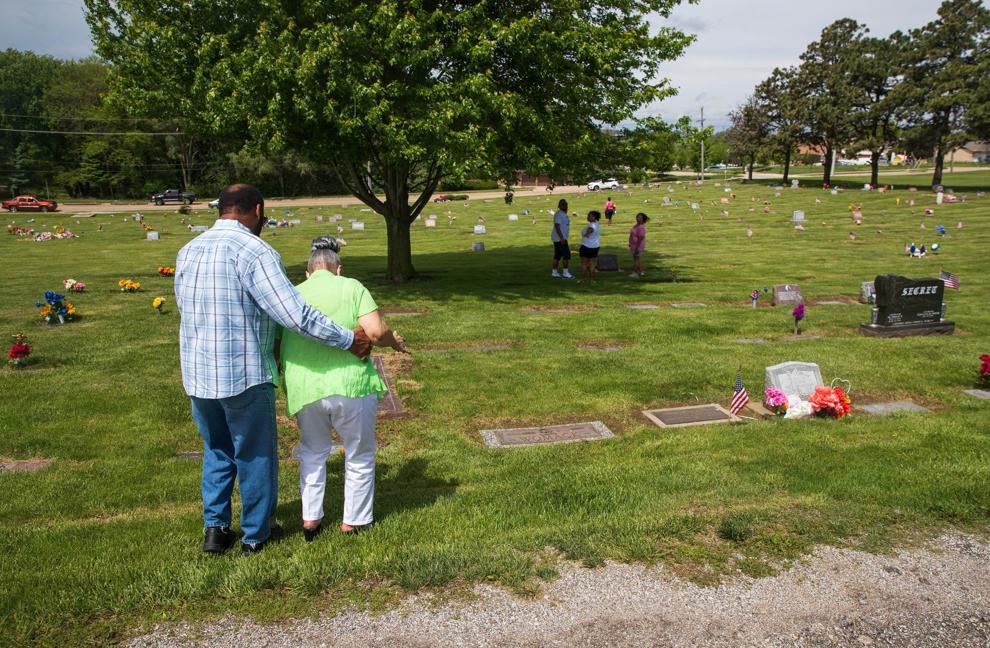 Memorial Day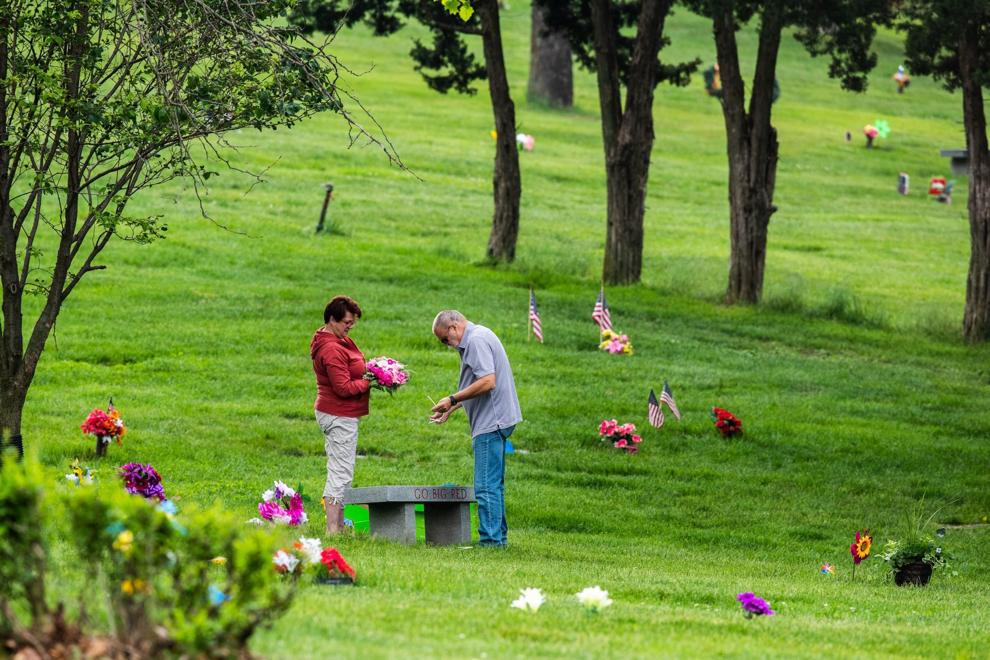 Memorial Day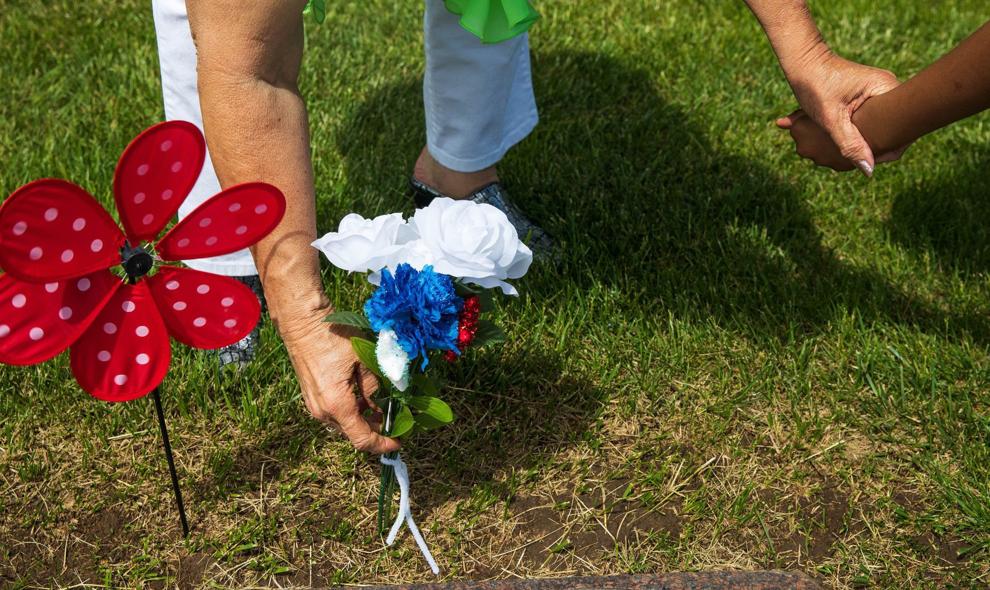 The King is watching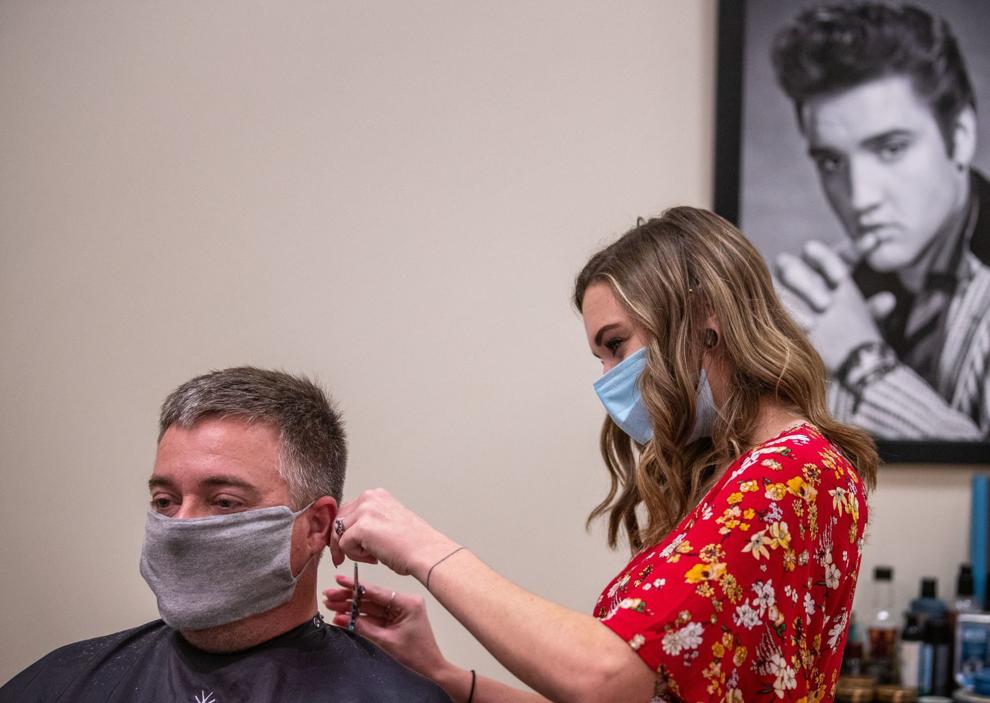 Fence Message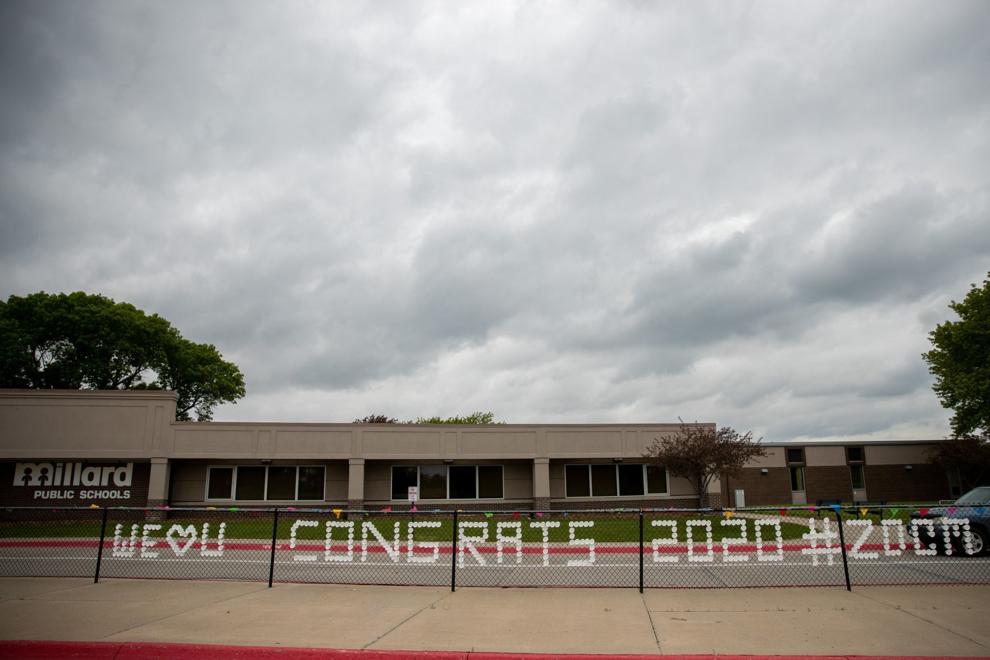 Flights of Honor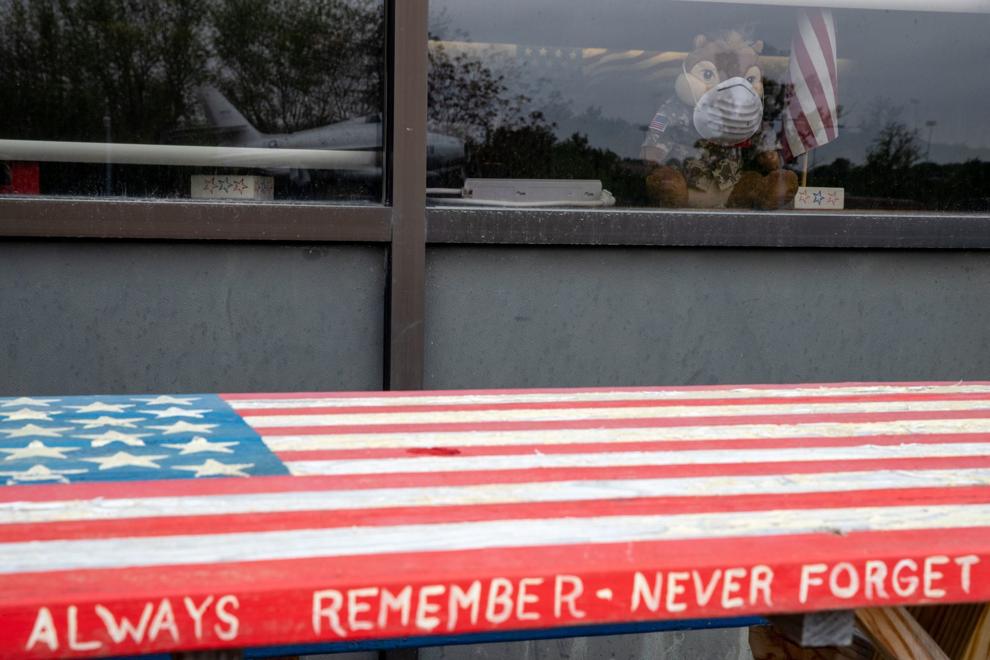 Restaurants Reopen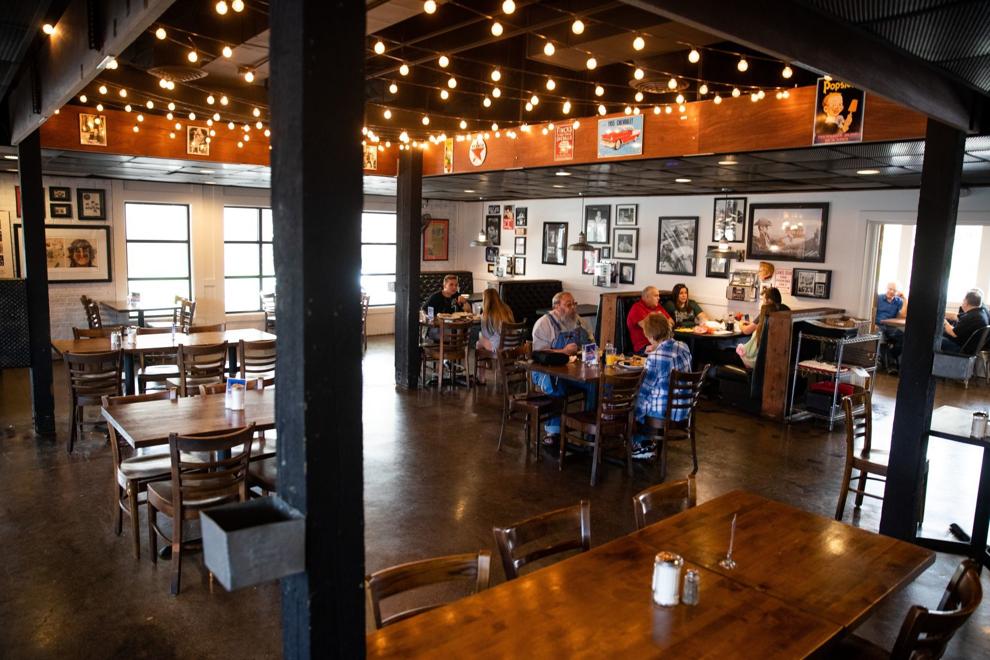 Musicians for Healing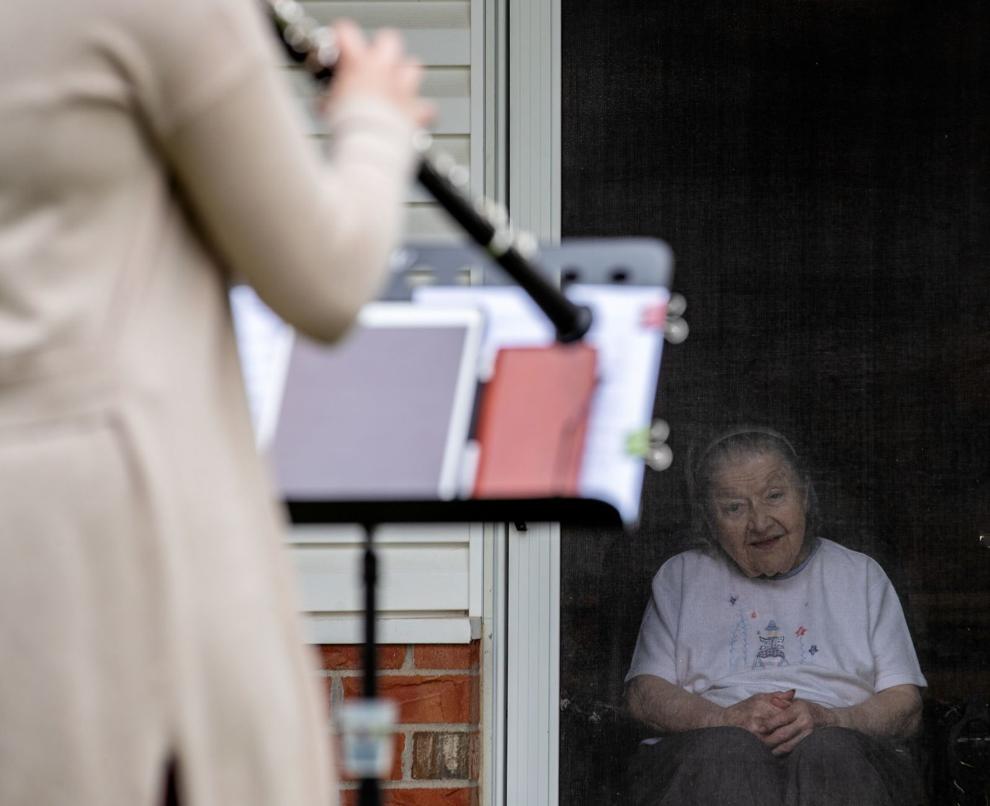 Fill a Growler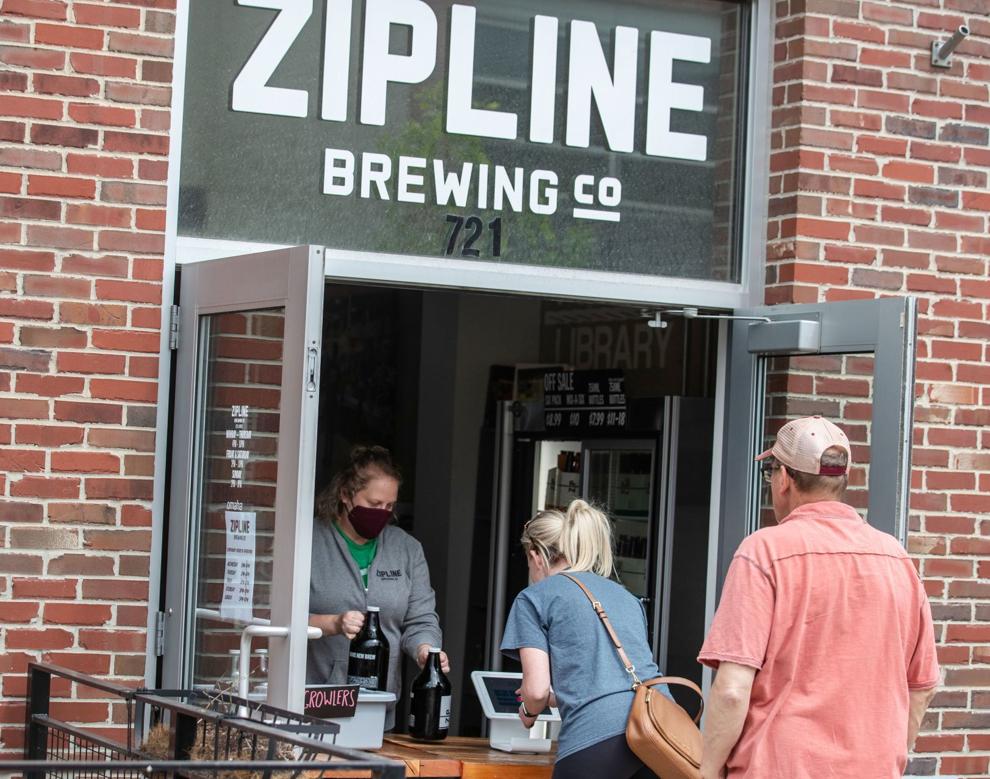 Salvage yard fire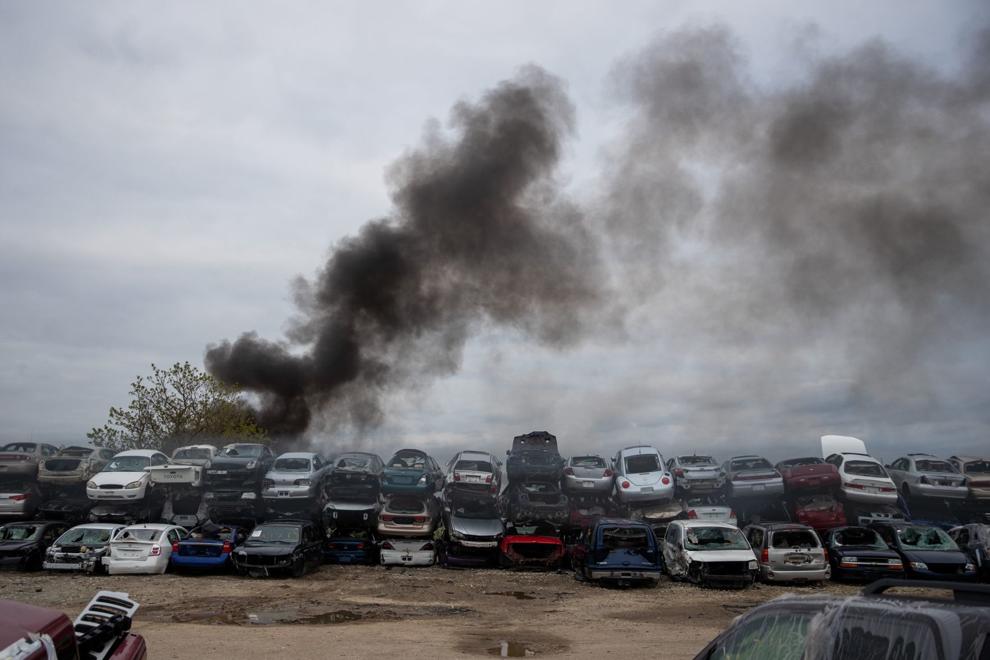 Salvage yard fire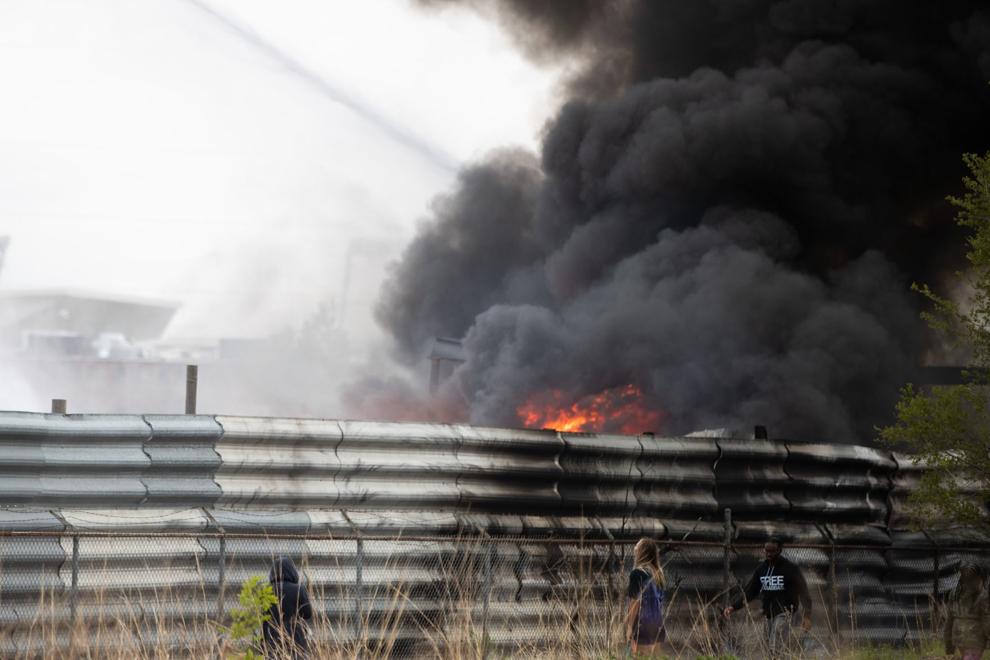 Spring Storm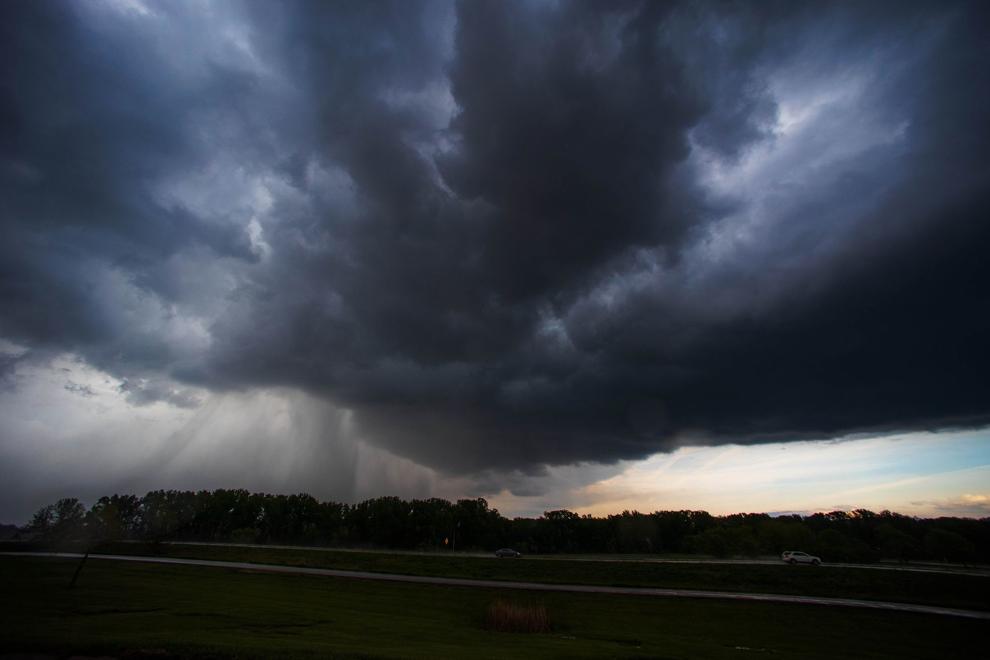 Eagle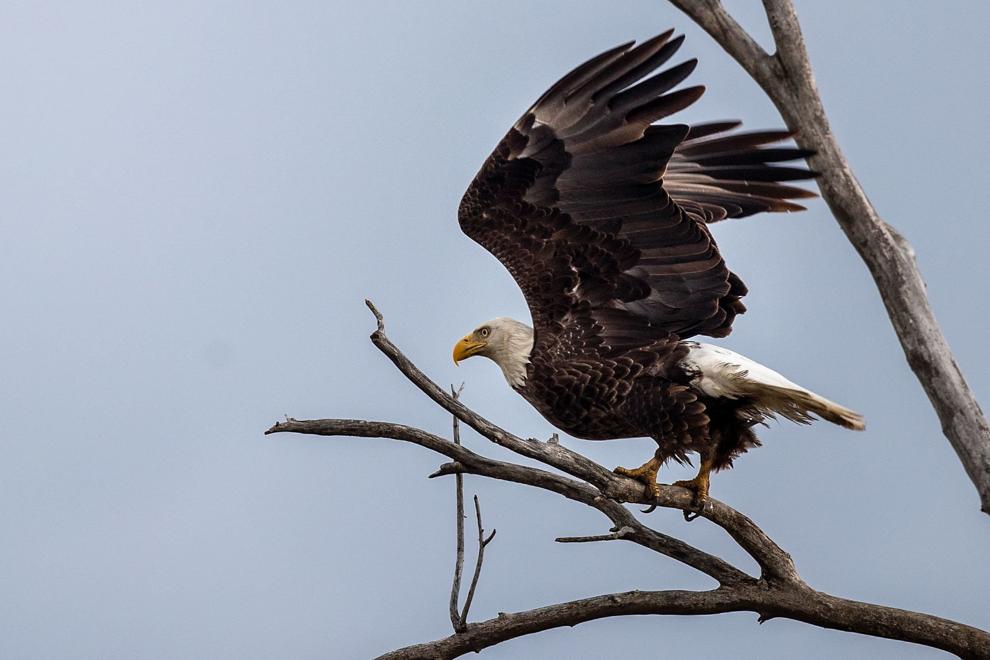 Grad Surprise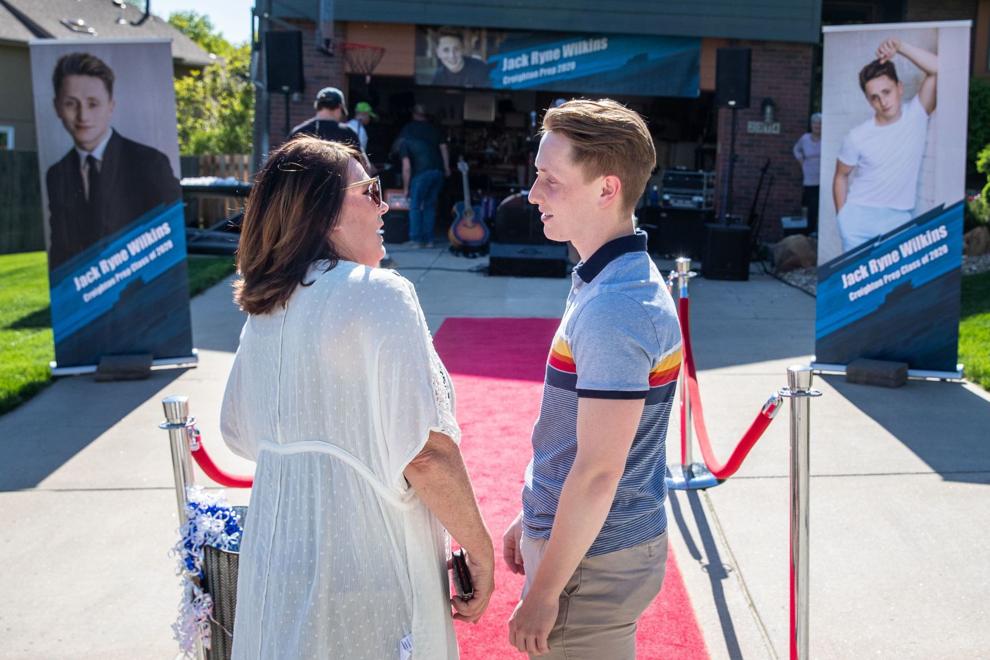 First Patient 1
First Patient 1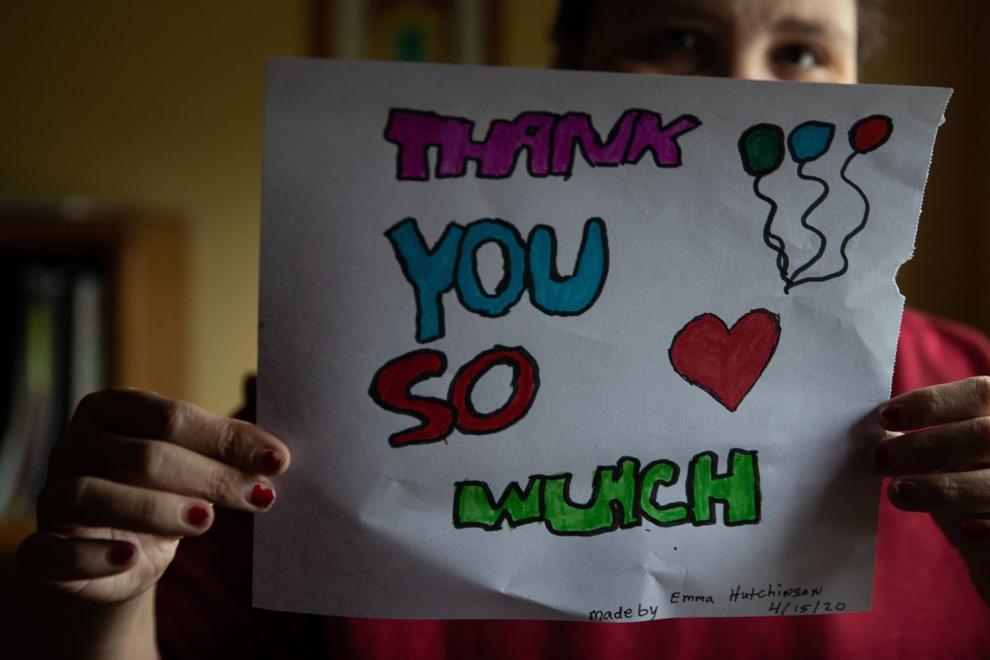 Last day of school 1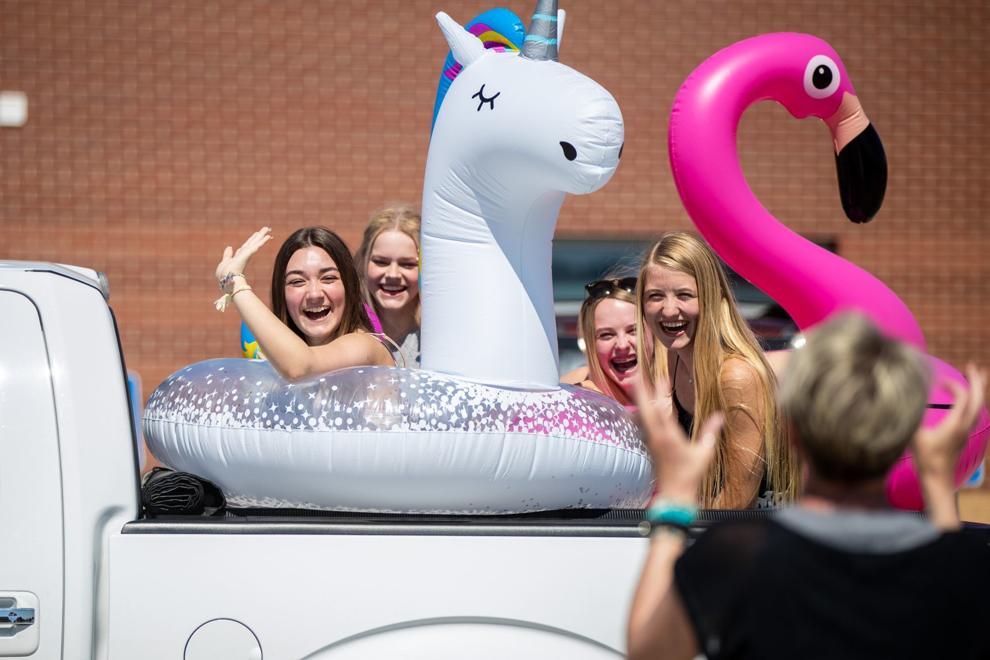 Last day of school 10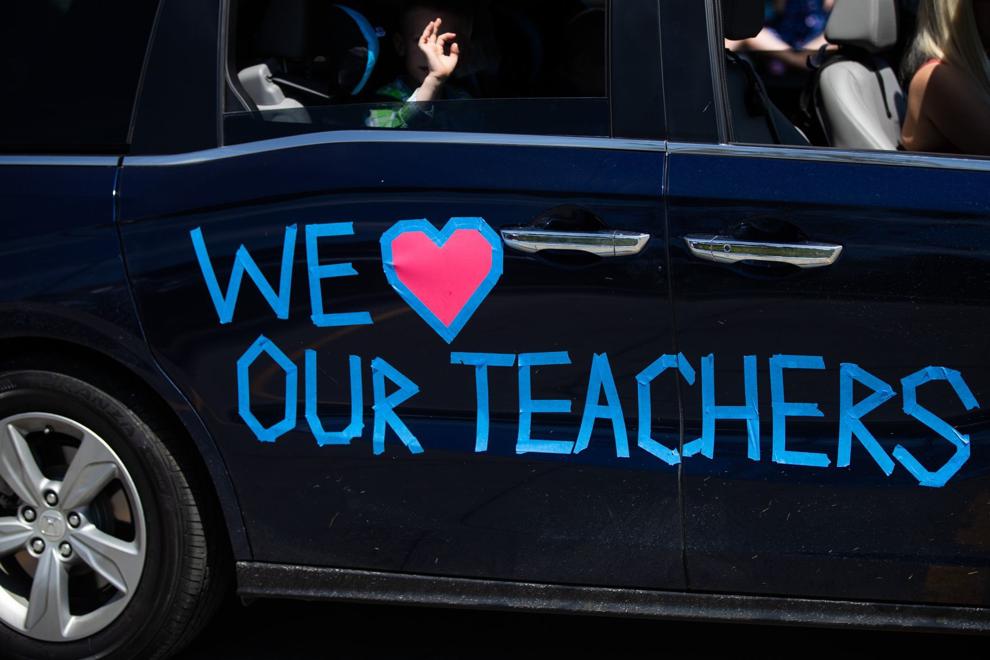 Recovery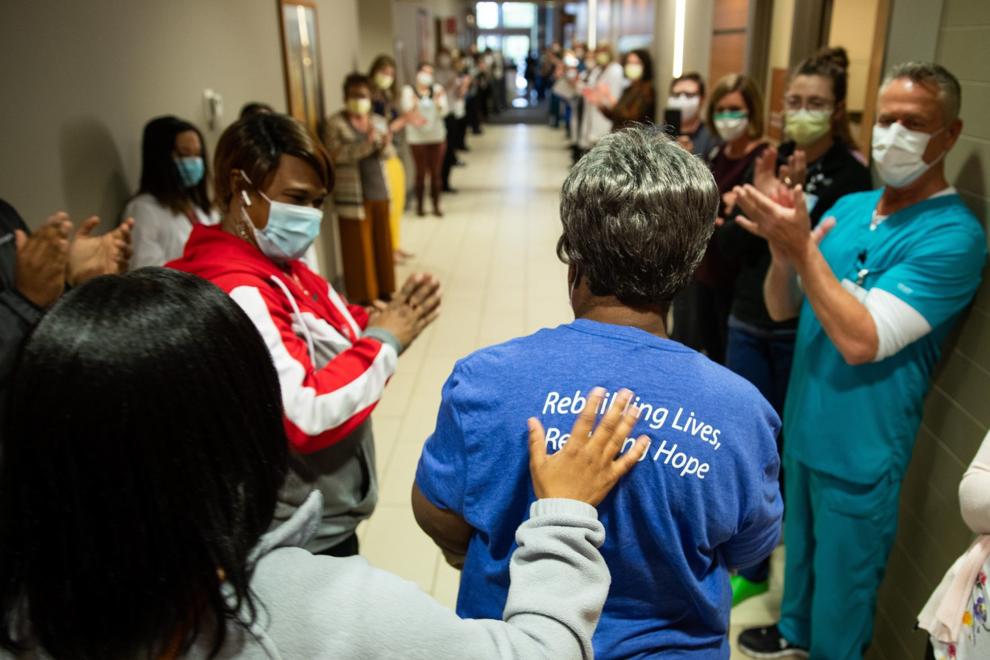 Rain
Kosher BBQ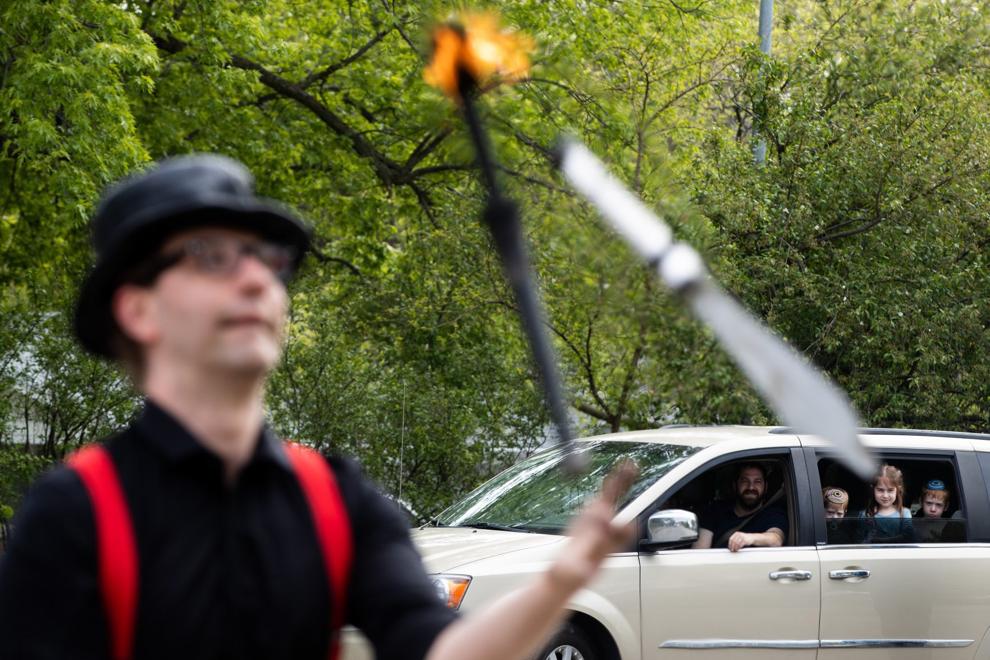 Kosher BBQ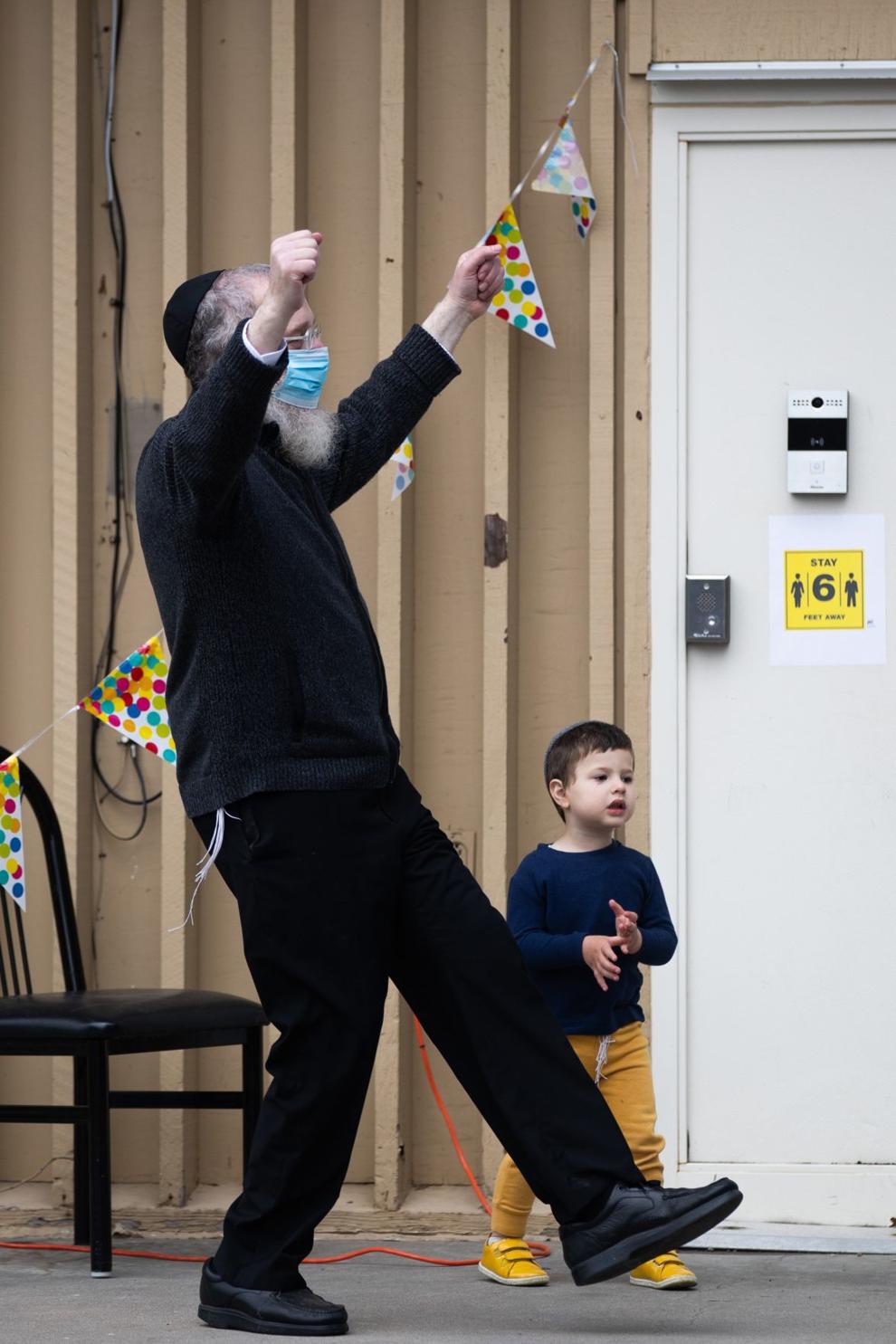 Nebraska Primary Voting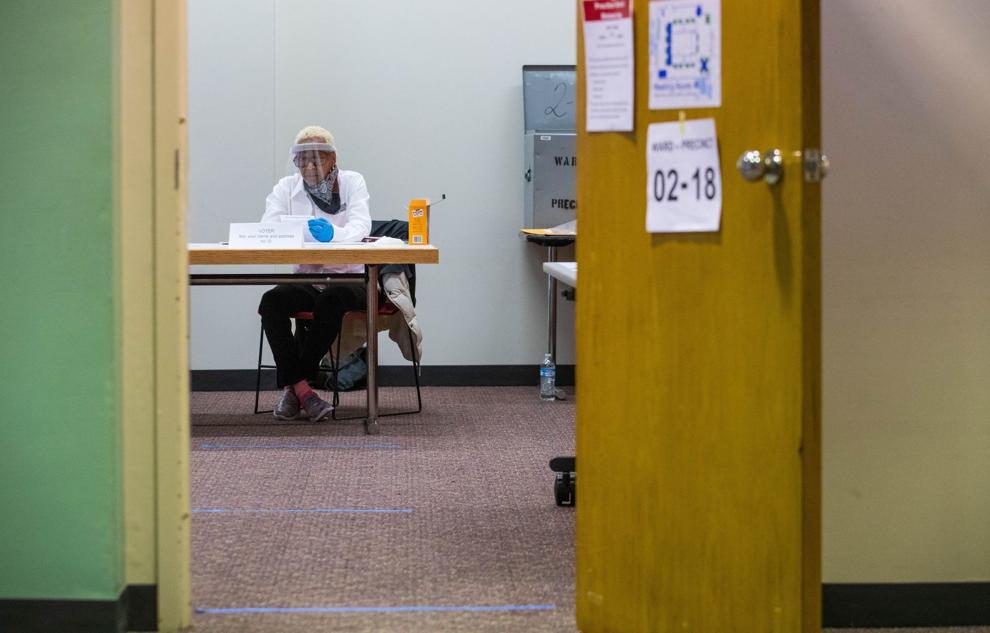 Nebraska Primary Voting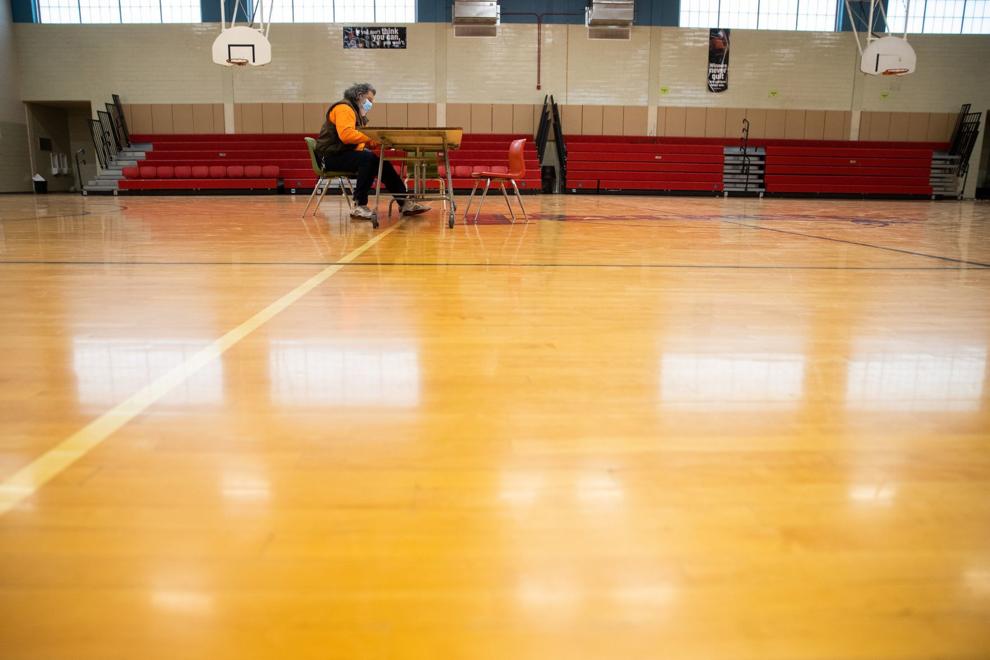 Roadmaster
Online Graduation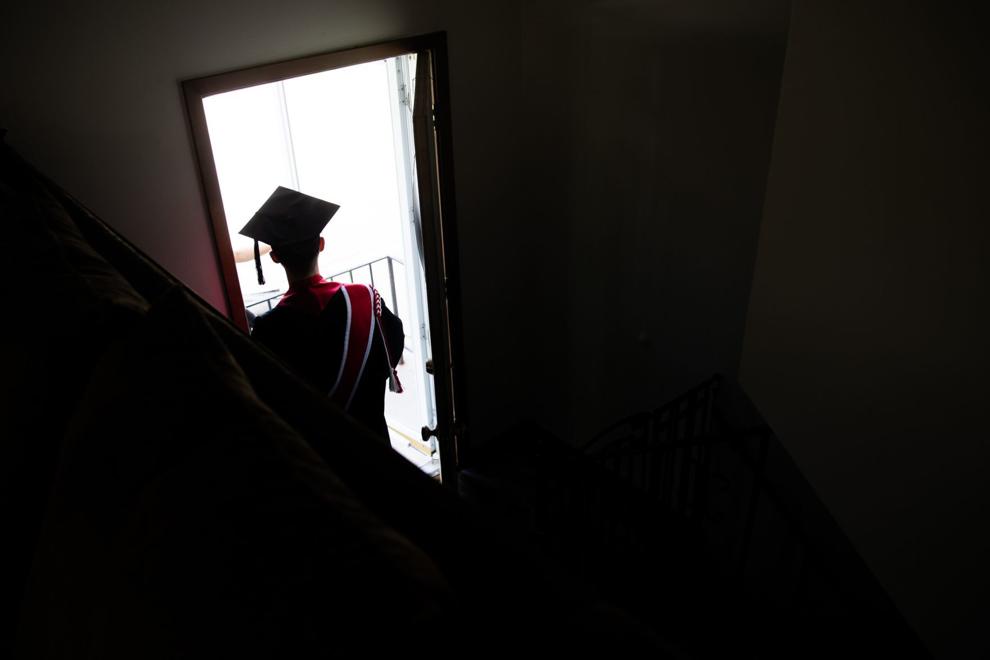 Online Graduation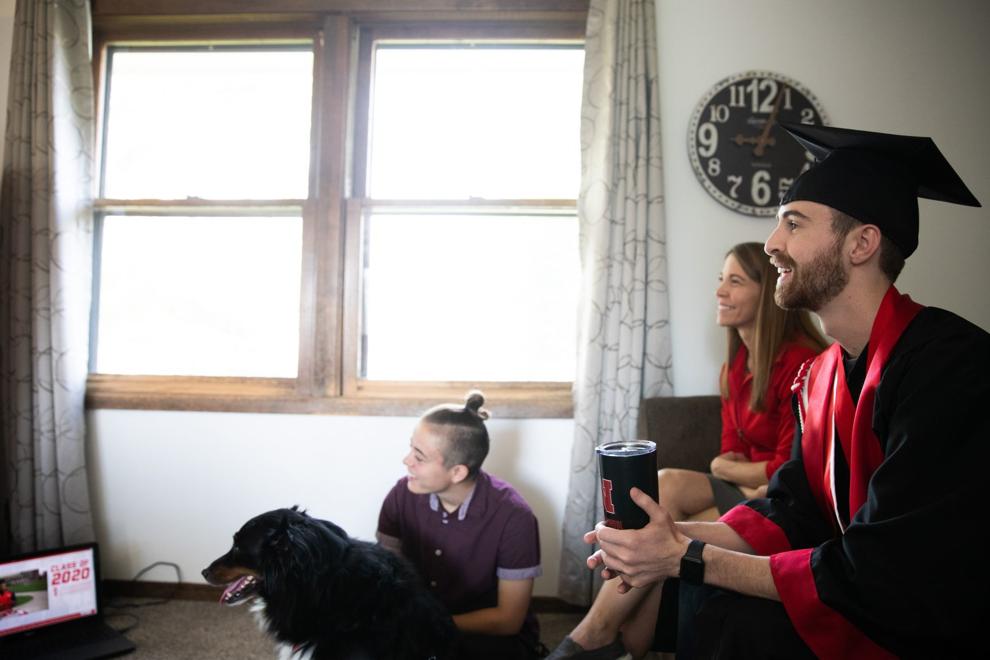 Sunday services return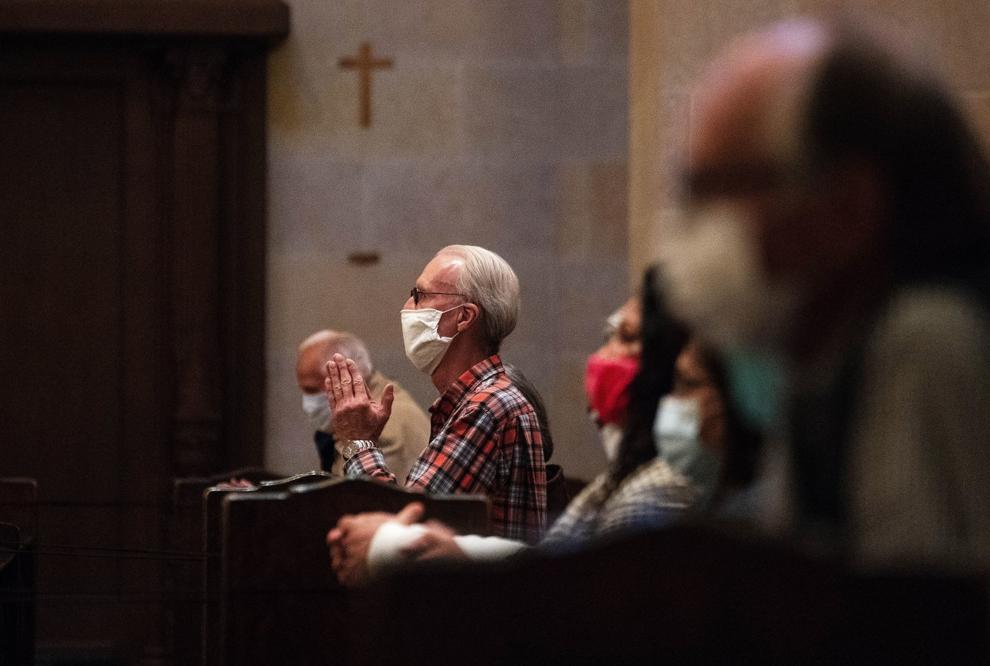 Sunday services return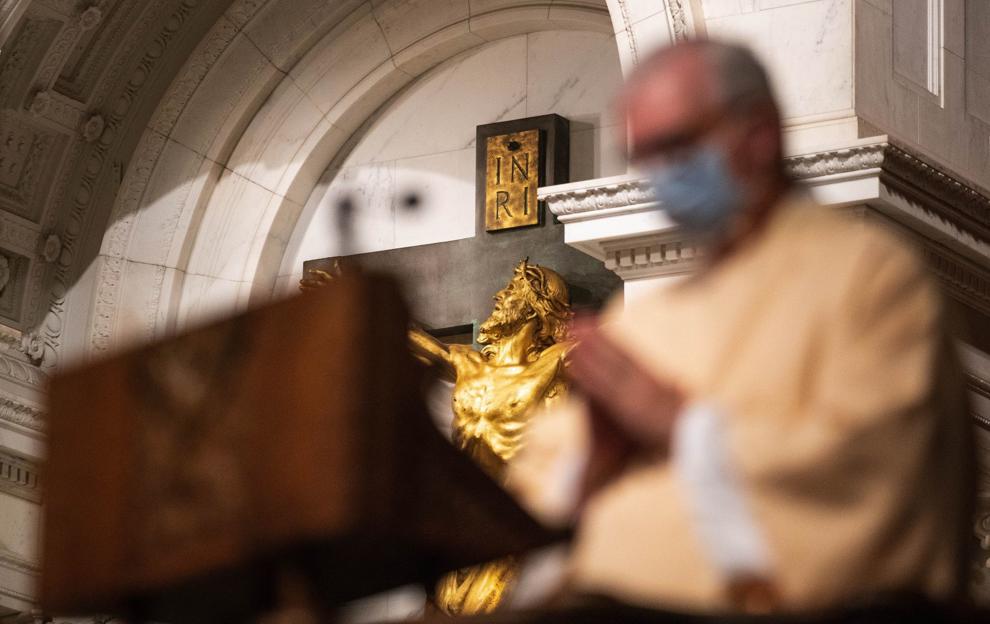 NorthStar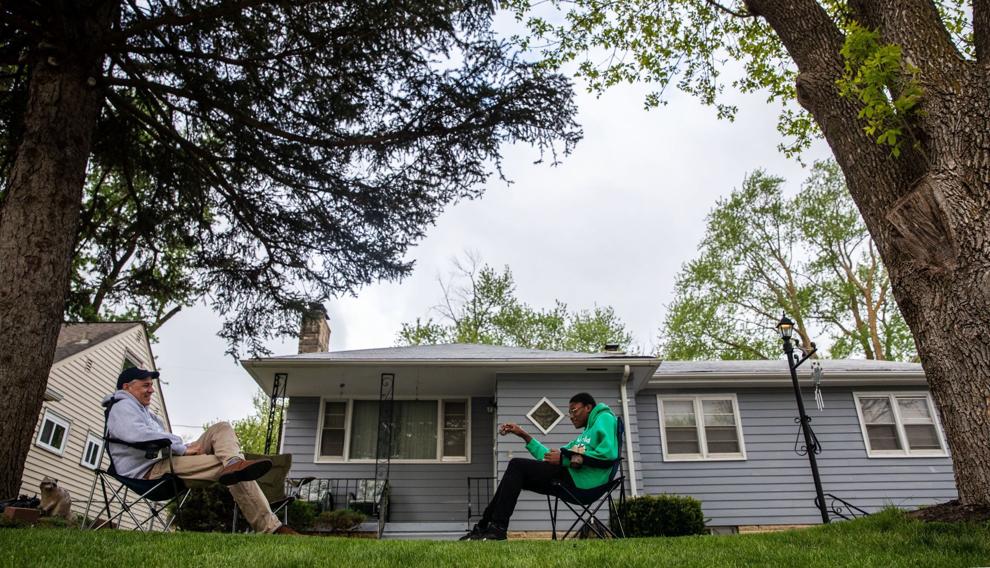 NorthStar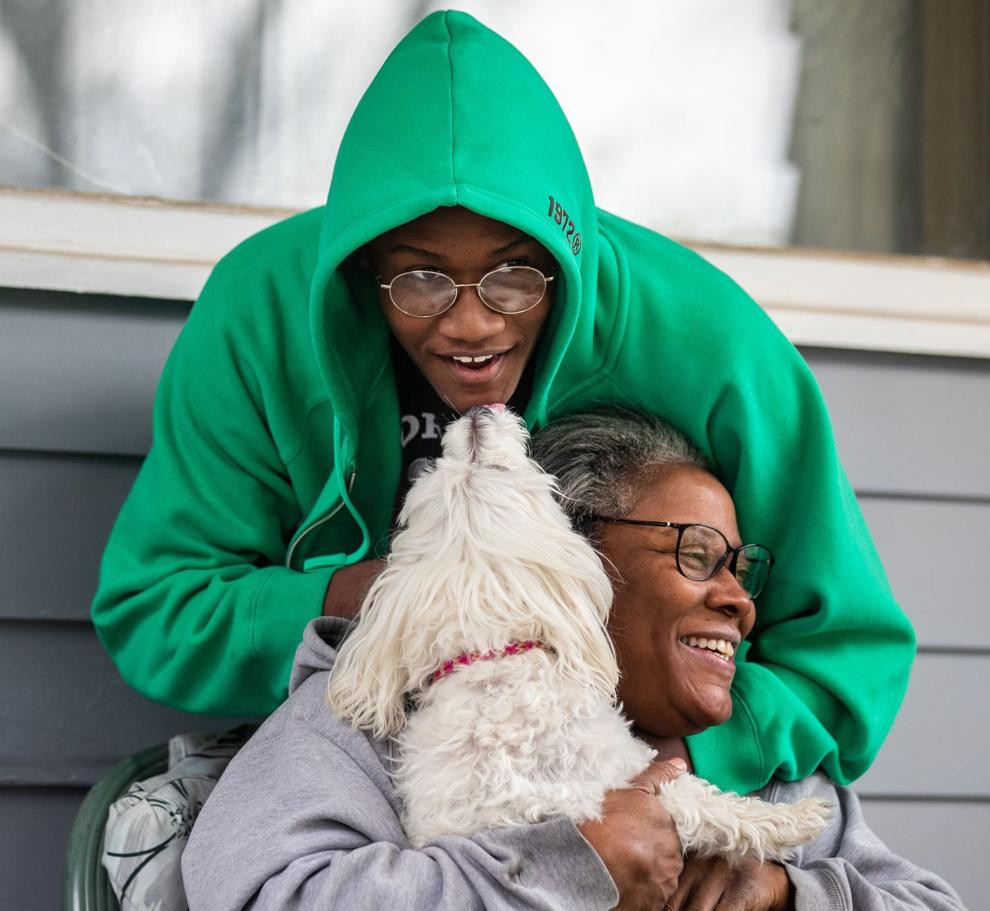 Sunday services return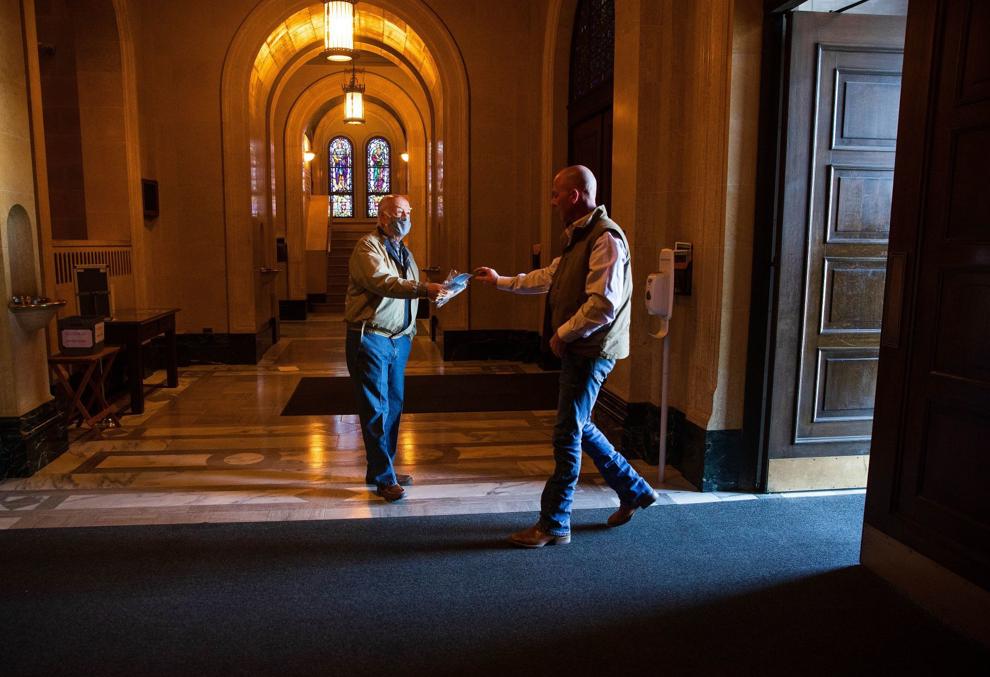 Mariachi music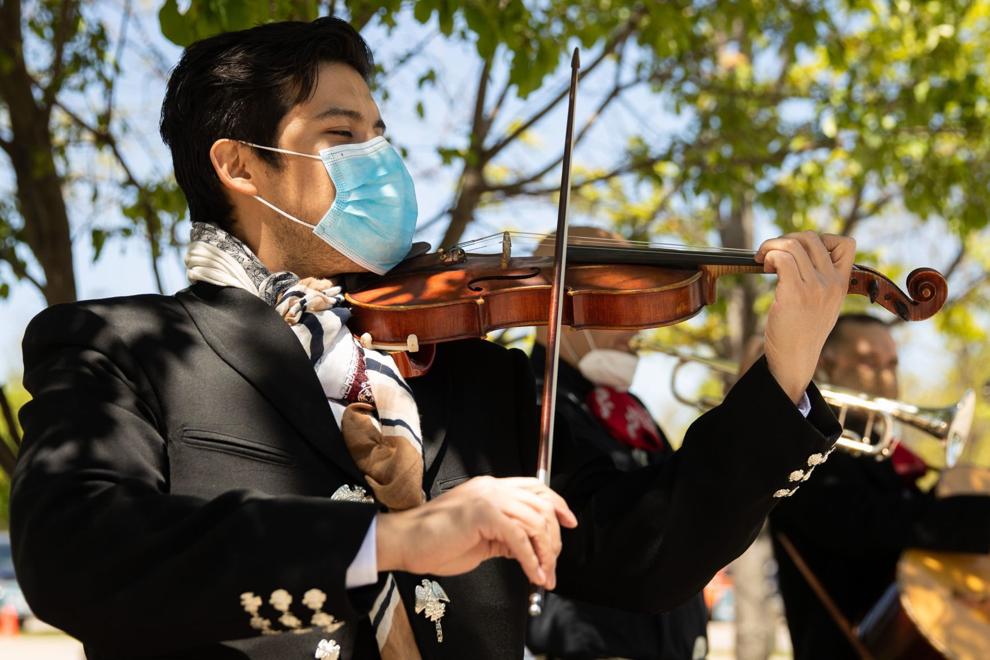 A letter of praise
A sign of hope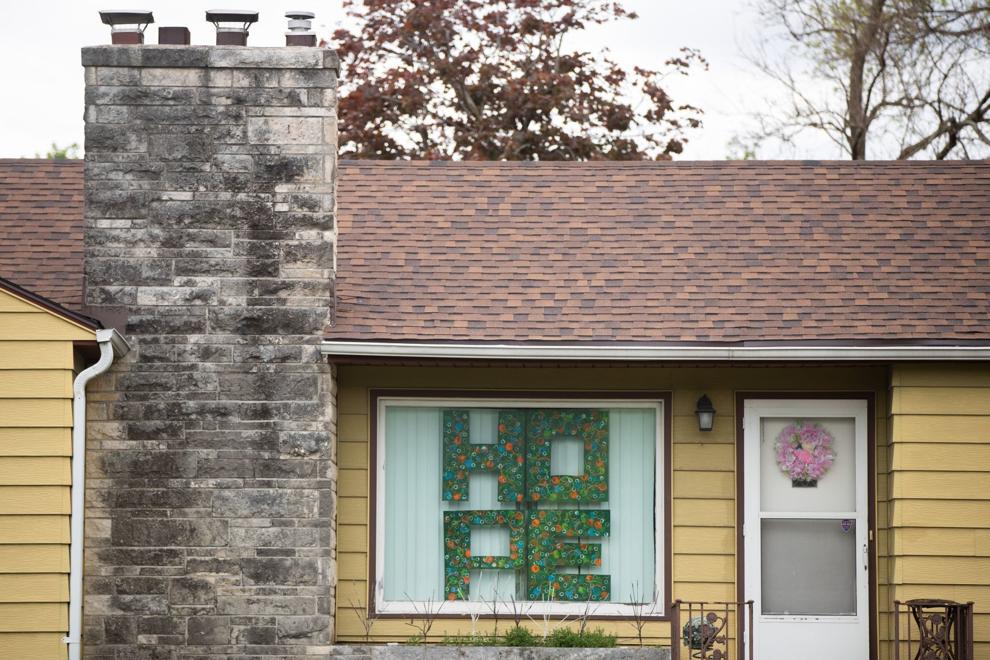 Nebraska begins to reopen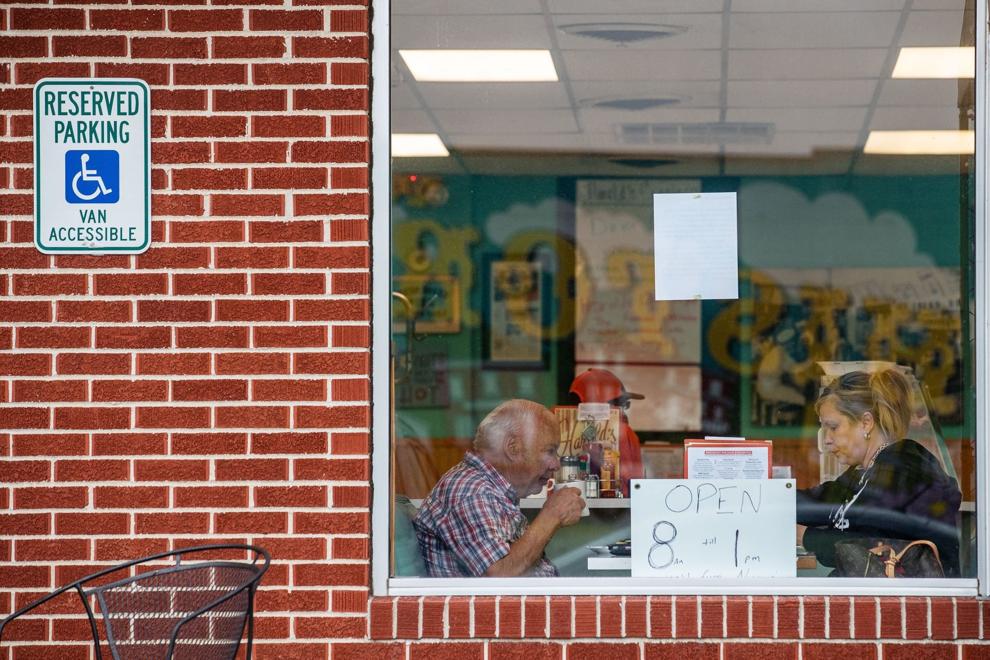 Test Nebraska begins in Omaha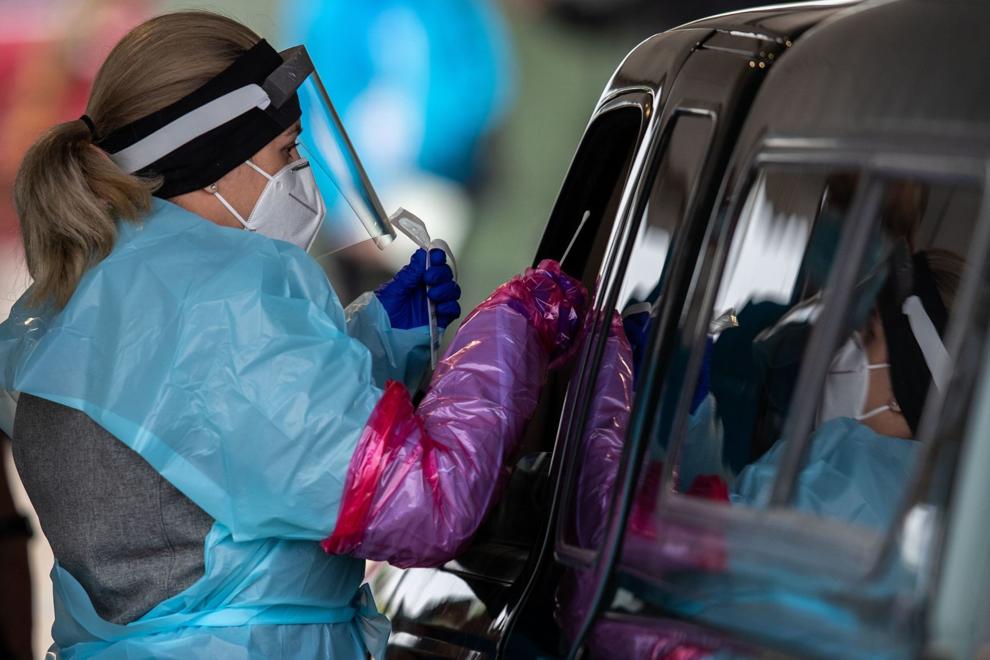 Test Nebraska begins in Omaha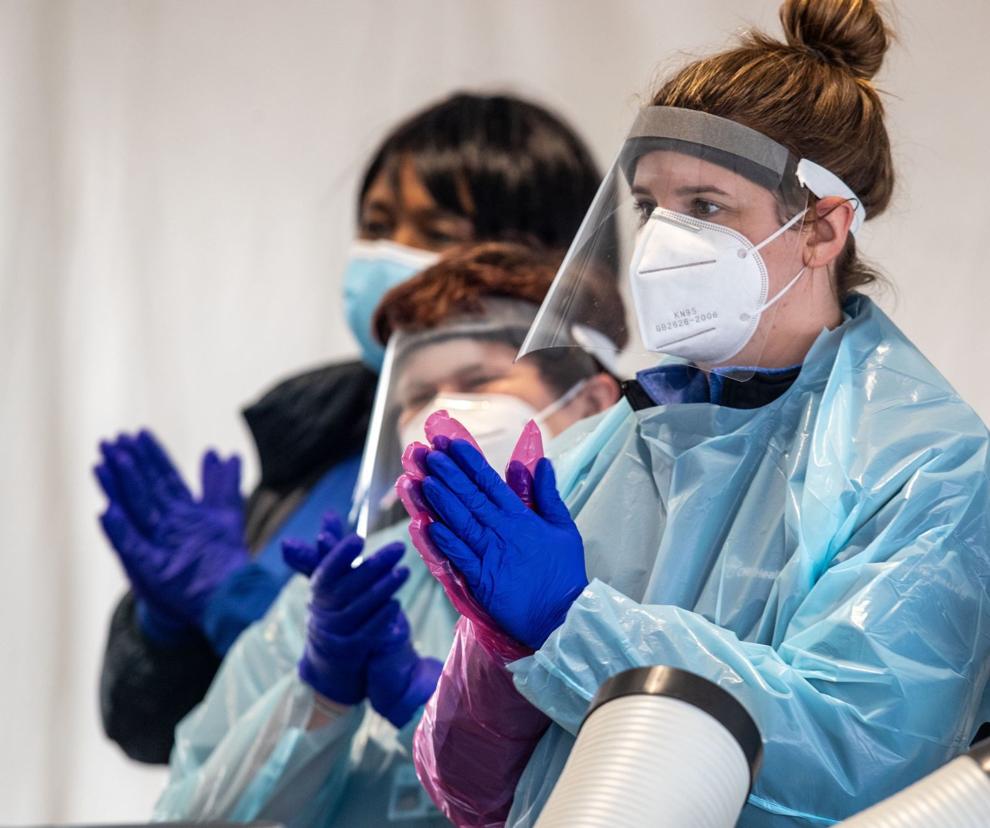 Test Nebraska begins in Omaha
Volunteers help Food Bank for the Heartland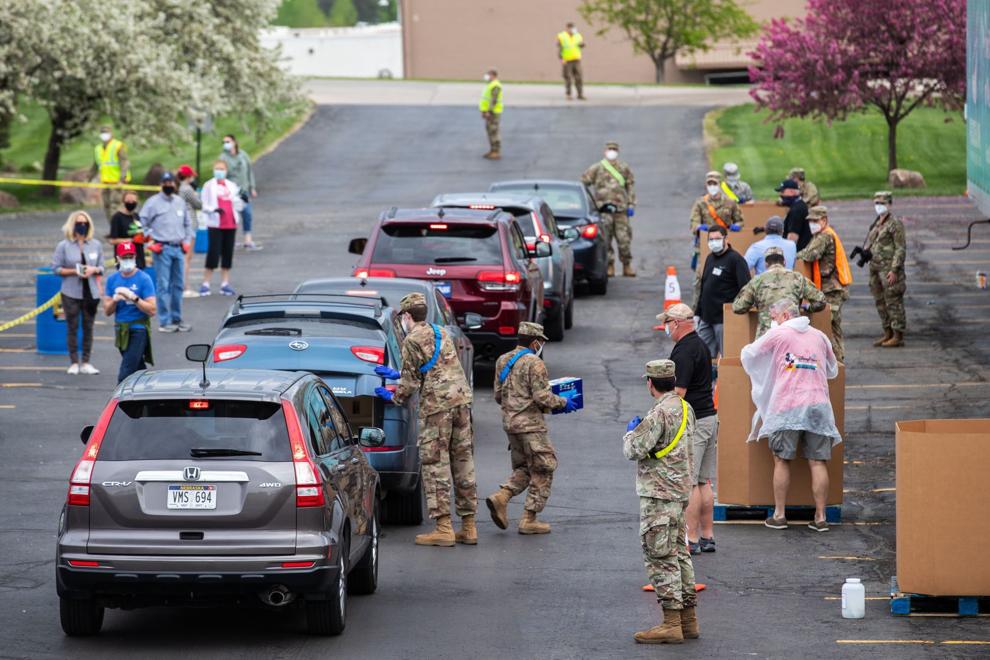 Volunteers help Food Bank for the Heartland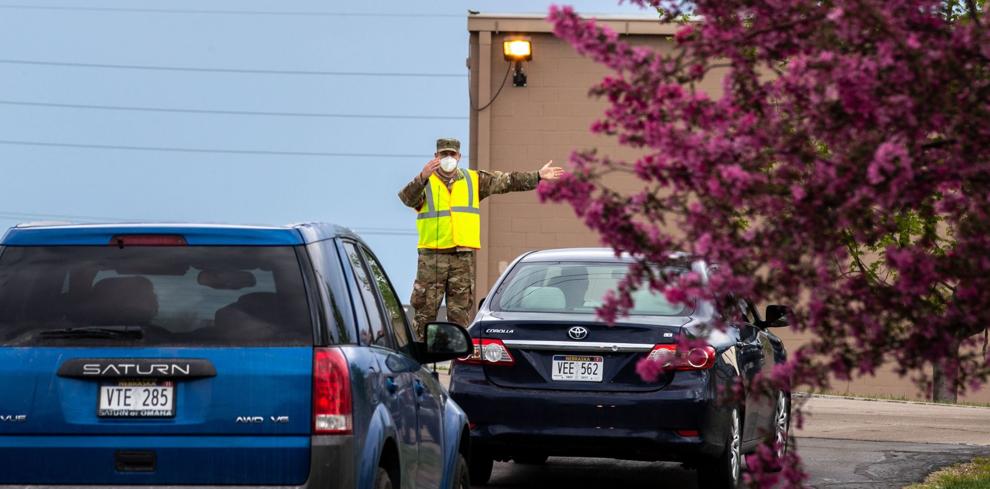 Volunteers help Food Bank for the Heartland