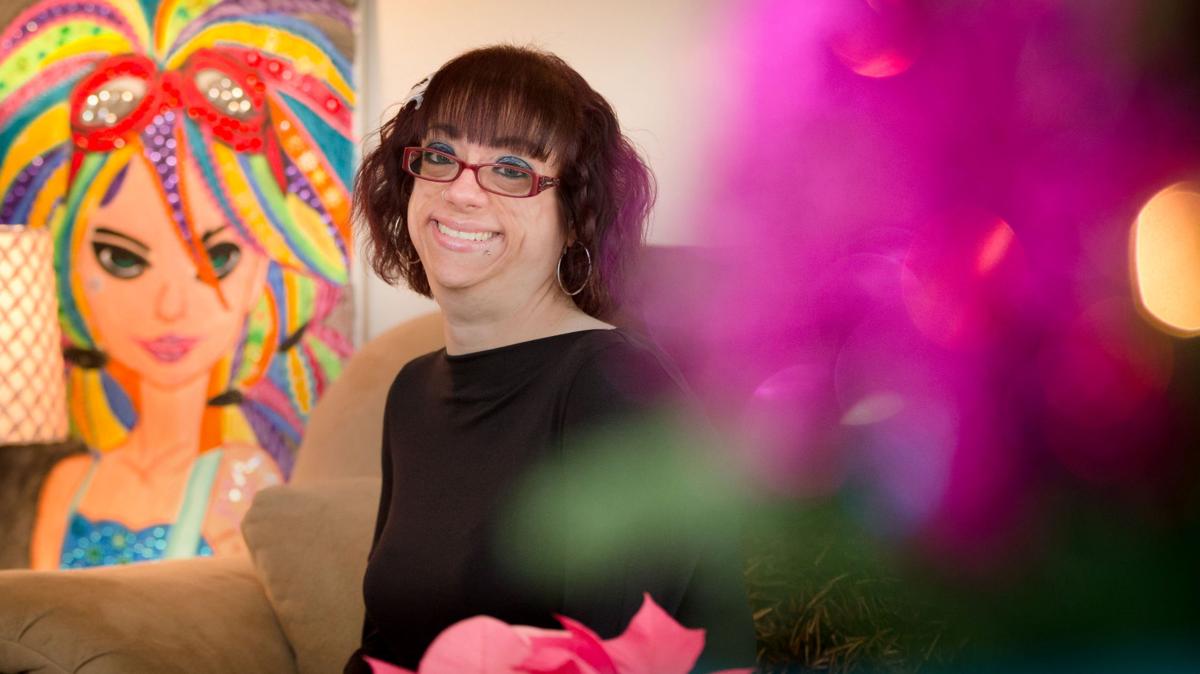 Jennifer Smisek's parents can attest to her determination to be independent — it has been there since she was in elementary school, fighting with her brother as he helped her put on her shoes.
But the path toward independence, and health, has come with several obstacles for Jennifer. Diagnosed with the neuromuscular disease dermatomyositis at age 5, Jennifer wasn't expected to live past 10 years old. Doctors told her parents she most likely would lose the ability to walk.
Not only did she keep walking, but at 13, she achieved her dream of rock climbing in Colorado.
"She's always been driven by sheer determination," said her mom, Virginia Smisek.
Jennifer is 35 now and has been living in her own apartment since June. Though her disease has been dormant since she was a teenager, it has left her with several other health problems, including type 2 diabetes.
About two years ago, sores on Jennifer's feet became infected, and her toes, atrophied from the disease, curled underneath her feet. Walking became extremely painful. Doctors considered correcting her feet with rods and pins, but her bones were too brittle.
Doctors removed all of the toes on her right foot in May. The toes on her left foot were removed in October.
After the October surgery, her right foot became infected again, preventing her from going back to work as a direct support professional for those with intellectual and developmental disabilities.
Her workplace has been very understanding, she said, but she has used all of her paid time off and didn't know how she would be able to cover her December rent. She knew her parents would help out if she needed them to, but this new apartment was a fresh start, a chance to prove her independence.
"I love where I'm living," she said. "I've gone from not even thinking I'd be able to walk because of my diagnosis to now living on my own. I'm proud of that and didn't want to give that up."
So she called Heartland Family Service. With the one-time emergency funds from Goodfellows, The World-Herald's charity, $500 was paid directly to her landlord.
"For as humbling as it was to have to ask for help, they treated me like family," Jennifer said.
Jennifer had another surgery this week to try to get adequate blood flow back to her feet.
"Because of the help (from Goodfellows), now when I go to the doctor, I don't have to keep asking and worrying about when I can go back to work, because I know I'll be OK," she said.
Barring any other health complications, Jennifer is eager to return to work in January.
In the meantime, she'll continue working on her artwork — canvases of brightly colored portraits that cover her living-room wall.
"I'm thankful to be here, to have this apartment, to have a place to do my art," she said. "It's my place to continue to discover myself and be independent. I've been through a lot, but I can see the end of the tunnel, and I'm so thankful."