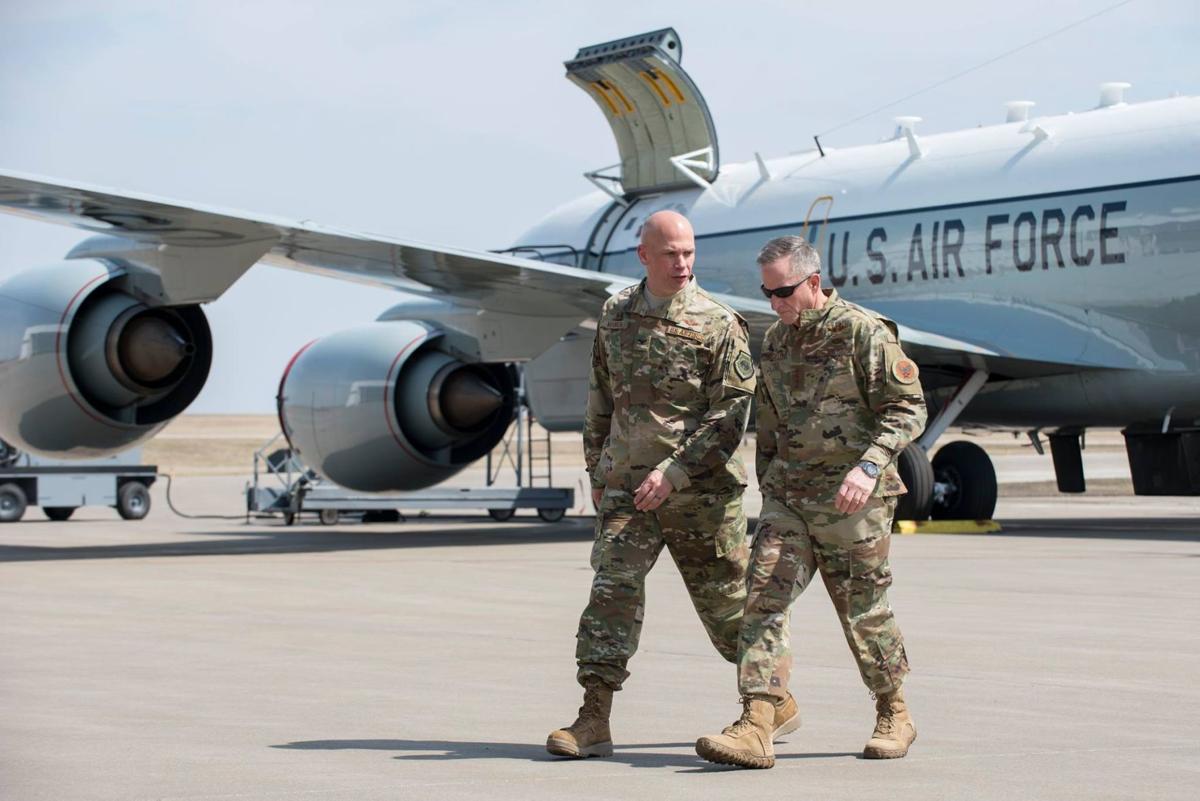 Offutt Air Force Base is closer to resuming something like normal flight operations after 55th Wing officials reopened the airfield Thursday morning.
Floodwaters have receded from the paved part of the runway, 55th Wing Commander Col. Michael Manion said on his official Facebook page. An assessment team has inspected the runway and taxiways and determined that the flooding did no long-term damage.
"You will see aircraft arriving soon!" he wrote.
Nine aircraft were flown to the Lincoln Airport and to MacDill Air Force Base in Tampa, Florida, on March 16 after floodwaters broke one levee near Offutt and overtopped another, causing the southeastern third of the base to fill up like a bathtub. Five planes stayed at Offutt but were taxied to higher ground and weren't damaged.
About 3,000 feet of the 11,700-foot runway was submerged in the first days after the flood.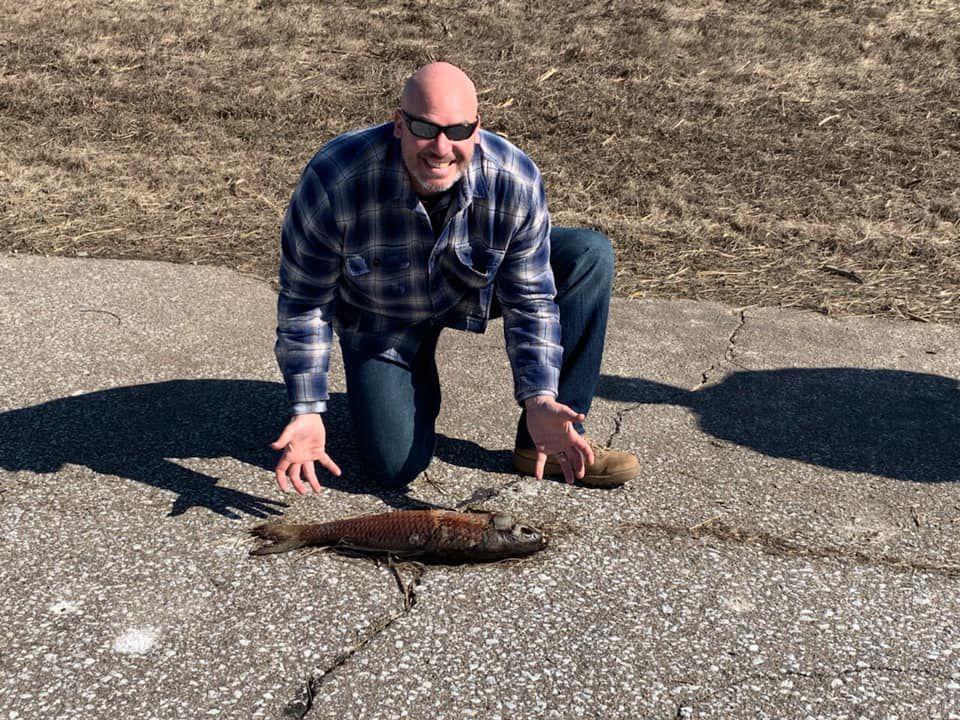 Several planes returned to Offutt on Thursday, but the 55th Wing declined to say how many. Some of the airfield's approach and runway lights were damaged, and it's not yet clear how much that may affect flight operations.
"We're excited to start flying from home again, but we are going to do it safely and methodically," Drew Nystrom, a 55th Wing spokesman, said in a statement.
One of more than 40 flood-damaged buildings held the 55th Wing's RC-135 Rivet Joint flight simulator, and its loss has limited ground training. But Nystrom said the British Royal Air Force, which operates three RC-135s at RAF Mildenhall in England, is letting crews train there.
The 55th Wing hasn't released damage estimates. But earlier this week, Air Force Secretary Heather Wilson said $350 million will be needed for cleanup and repair at Offutt this year. That is part of a supplemental funding request that also includes $4.6 billion to rebuild Tyndall Air Force Base in Florida, which was damaged by Hurricane Michael.
Wilson toured Offutt on March 22 and committed to fully rebuilding it. Gen. David Goldfein, the Air Force chief of staff, visited the base Wednesday.
Floods devastate Nebraska, Iowa in March 2019