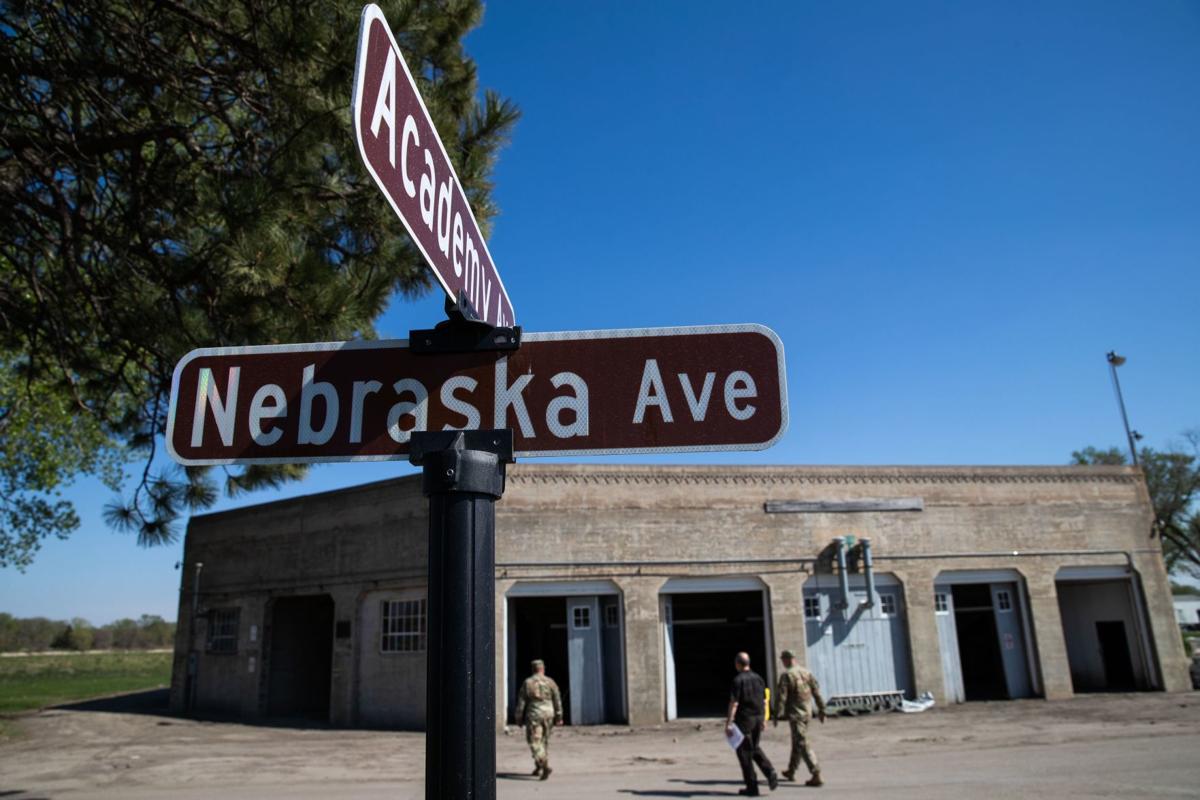 A National Guard camp near Ashland, Nebraska, could be used as a temporary quarantine site for Americans returning from China while they're under observation for signs of the coronavirus, Guard officials confirmed Monday.
A team from the University of Nebraska Medical Center toured Camp Ashland on Sunday, said Maj. Scott Ingalsbe, a Nebraska National Guard spokesman.
Nebraska Medicine, UNMC's clinical partner, confirmed Monday that Camp Ashland is the proposed location for the Americans to be housed if they are brought to Nebraska. "We have been asked to prepare to support this effort and we're ready if needed," said Taylor Wilson, a Nebraska Medicine spokesman.
Under a federal health emergency order issued Friday, U.S. citizens who have traveled within the past two weeks to China's Wuhan area — the epicenter of the coronavirus outbreak — will be subject to a mandatory quarantine of 14 days. Americans returning from other parts of China will be allowed to self-monitor for a similar period.
Ingalsbe said the Guard has offered to make available three buildings with 85 hotel-style rooms at Camp Ashland. The buildings are two stories high and built on stilts.
Sign up for World-Herald news alerts
Be the first to know when news happens. Get the latest breaking headlines sent straight to your inbox.
Wuhan visitors won't eat at the dining hall, use the fitness center or otherwise have contact with soldiers in training, Ingalsbe said. They will not interact with National Guard members, either.
"Meals would be brought to their rooms," Ingalsbe said. "They would be in buildings we could separate from regular training."
Maj. Gen. Daryl Bohac, the Nebraska National Guard's adjutant general, hasn't yet been notified whether Camp Ashland has been selected as a quarantine site, Ingalsbe said. He added, however, that "We are planning as if this is going to happen."
The federal Department of Health and Human Services is working on a plan to bring Americans back to the United States, UNMC Chancellor Jeffrey Gold said Saturday. The travelers most likely would be employees of the federal government or private companies who have tested negative for coronavirus. They would have recently visited Wuhan or other cities where people have come down with the virus.
Nearly 20,438 people around the world have been infected with the coronavirus, most in China, the World Health Organization reported Monday. The coronavirus so far has resulted in 425 deaths, all but one in China.
Eleven cases have been confirmed in the United States, nine of whom had traveled to the Wuhan area, the federal Centers for Disease Control and Prevention said. Nebraska has had no confirmed cases.
Reported illnesses from the coronavirus have ranged from people with few to no symptoms to people being severely ill and dying, the CDC said. Symptoms can include fever, cough and shortness of breath.
Currently, 195 Americans who arrived on a flight last week from Wuhan are under quarantine at March Air Reserve Base in California.
Dr. Nancy Messonnier of the CDC said in a news media briefing Monday that more flights from Wuhan are expected this week.
Over the weekend, she said, the CDC sent four additional teams to specific U.S. Department of Defense locations where those planes will arrive. Messonnier, director of the CDC's National Center for Immunization and Respiratory Diseases, did not name those locations.
She said the agency has a "general estimate" of the number of Americans who would be arriving but would not have a "completely accurate number" until the flights land. She did not give an estimate.
Camp Ashland, 30 miles southwest of Omaha, was devastated by flooding last year when a levee protecting it from the neighboring Platte River was breached. Floodwaters as deep as 8 feet wrecked most of the buildings at the 100-year-old training site.
But about a dozen buildings with barracks rooms and classrooms had been constructed on stilts. All remained unscathed. Roads, electrical infrastructure and a dining hall have since been repaired, and the levee has been patched.
The Guard has been told it will receive $62 million from Congress this year to rebuild the remaining buildings on stilts and to extend concrete reinforcement of the levee.
Nebraska Gov. Pete Ricketts, Omaha Mayor Jean Stothert, Douglas County officials and others are involved in preparations for housing people returning from China, Gold said Saturday.
The Nebraska Department of Health and Human Services also has been monitoring the situation and has issued alerts to health care professionals across the state. The department has posted a web page with more information at http://www.dhhs.ne.gov/coronavirus
---
A look back at the Nebraska Medical Center biocontainment unit's Ebola patients