Christina Portwine reported that she was sexually assaulted. Then she was the one who got in trouble.
The alleged assault happened during her first week of duty at Offutt Air Force Base. She delayed reporting the encounter initially, chalking it up to drinking and one "bad night."
But when she did come forward months later, an Air Force investigation cleared the man whom she had accused. And Portwine, who was 19 when she arrived at Offutt, was punished for underage drinking.
She was handed an Article 15, a consequence so severe it cost her a rank, college tuition, about $900 and the chance for an honorable discharge. She was so devastated in the aftermath that she attempted suicide.
It took time, therapy and the intervention of U.S. Rep. Don Bacon for Portwine to get her life back on track.
Portwine's experience shows why sexual assaults may go unreported.
And her story has been a driver behind Bacon's efforts to change the law to make it easier for people like her in the military to come forward. Bacon helped Portwine get her military punishment reduced.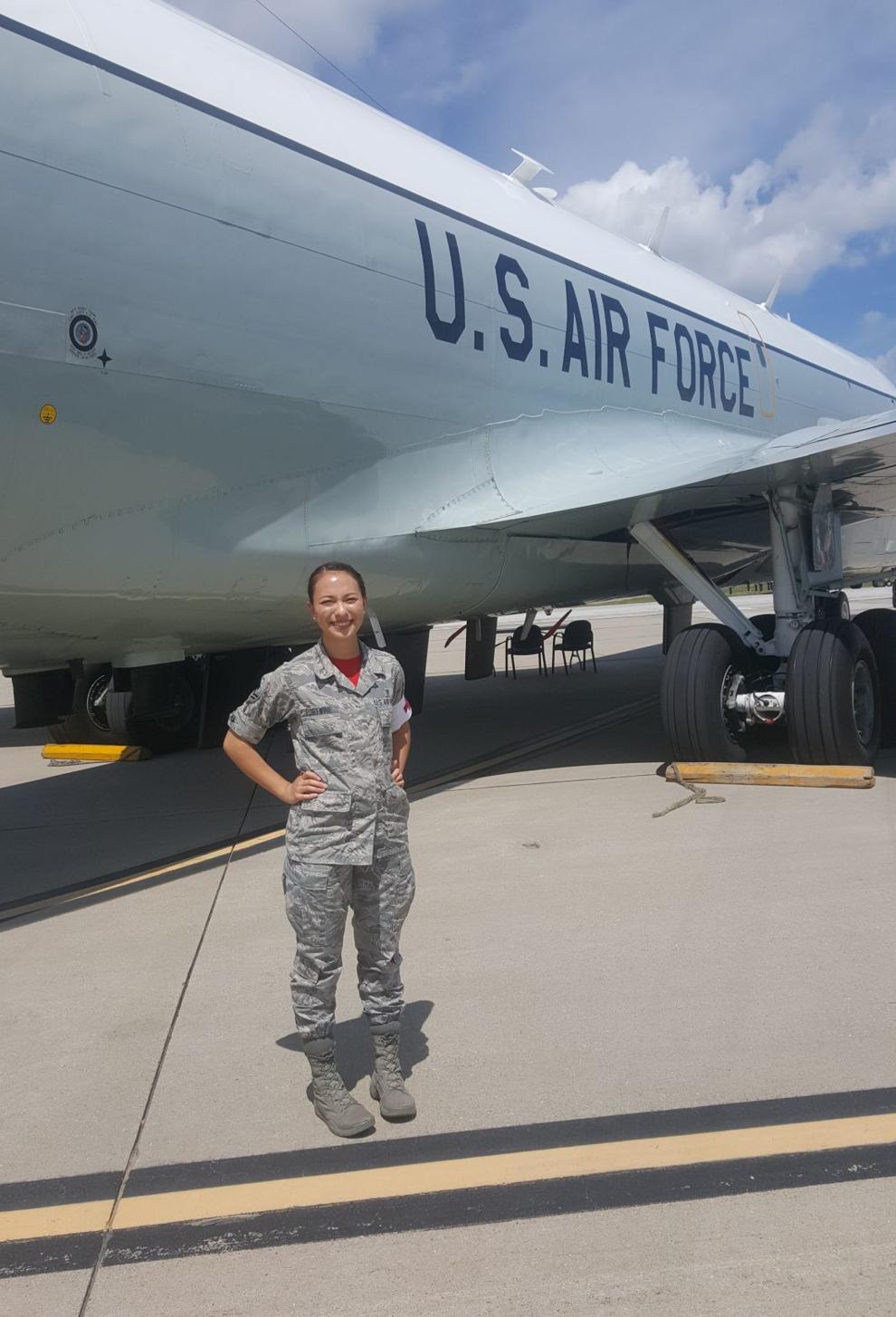 He also is helping propose legislation that would mandate that military installations and academies generally overlook lesser offenses by people saying they were sexually assaulted.
That effort is ongoing. Bacon again is teaming up with a Democratic colleague in the House to push for bipartisan legislation to add "safe to report" legislation. An effort last year to add a law to the National Defense Authorization Act ran into opposition. The military had asked for more time to study the issue.
Bacon, a former five-time Air Force base commander who retired as brigadier general, says he plans to keep fighting for it because of people like Portwine.
Her story begins in September 2015. Portwine was 19, new to Nebraska and relatively new to the Air Force, which she had joined earlier that year. She'd chosen the Air Force over other service branches because her father had been an airman and because she'd figured it was the best fit for a woman. One in five members of the Air Force is a woman.
Even so, Portwine was the only woman in her unit at Offutt. Her sponsor, a senior airman who served as a mentor, was a man. So were all the guests at a 21st birthday party she'd been invited to.
Portwine joined about a dozen men, all stationed at Offutt, for a birthday dinner at the Upstream Brewing Co. in the Old Market. An after-party followed at the apartment of the airman celebrating a birthday.
Portwine gave the following account: People were drinking at the after-party and she was, too, passing out on the couch. She recalled coming to as the airman celebrating his birthday carried her into his bedroom.
"I was still sort of drunk, still exhausted, trying to go to sleep, but (he) was trying to make out with me," she said. "He was asking me to have sex with him, and I kept saying no. I said no probably like five or six times until I felt like I didn't have any other option but to say yes."
The World-Herald is not naming the airman because he was cleared of the sexual assault claim by the Air Force.
Portwine awoke the next day in his bed, filled with shame. Her mentor and another partygoer were passed out in the apartment. She initially chalked up the experience to a bad night, one she hoped to forget. She left with her mentor and tried to put it behind her.
But, then, eight months later, she got wind of rumors that she was promiscuous because she'd had sex with the airman during her first week on base.
Portwine was stunned. She sought help and in doing so decided what she'd considered a bad night was an assault.
Sign up for World-Herald news alerts
Be the first to know when news happens. Get the latest breaking headlines sent straight to your inbox.
Service members can report sexual assaults in one of two ways: by making a restricted report, which means the alleged victim can get personal assistance without triggering an investigation and potential prosecution; or by making an unrestricted report, which puts the incident on the record and alerts command staff.
Portwine chose the first route and filed the restricted report. She wanted help but didn't want to trigger an investigation. Yet her problems seemed to get worse. The airman she'd accused was always around where she worked, which made her anxious.
When Portwine confided in a supervisor, also a woman, the supervisor told her to get over it and get back to work.
Then Portwine got promoted to a new position that put her under the accused airman's watch. She again protested to her female supervisor. She said she was told that if it was that big of a problem, she should make the unrestricted report and resolve the issue. Seeing no other option, Portwine did.
In November 2016, Portwine's unrestricted report started an official Air Force investigation. This meant she and others who were there that night were interviewed. She felt exposed and more alone.
The military offers sexual assault victims the chance to change assignments or bases. But Portwine had reasons to stay, including a boyfriend, who was also stationed at Offutt.
She also was enrolled full time at the University of Nebraska at Omaha. She lived on base but had joined a sorority and made friends. Also, she felt on principle that she shouldn't be the one who had to leave the base.
It took about six months to complete the investigation. In April 2017, Offutt higher-ups made the determination: No assault had occurred.
But the investigation did find wrongdoing. Portwine and two other underage airmen with her at the party received Article 15 punishments for underage drinking. The airman she accused was cleared of sexual assault.
It's not clear whether the airman she accused was punished.
Delanie Stafford, a spokesman for the 55th Wing, which is based at Offutt, said he could not verify or comment on investigations of sexual assault because of privacy policies.
The World-Herald has filed a Freedom of Information Act request, and is awaiting the release of records about the case.
Portwine appealed the decision and lost.
"You can," she was told, "go talk to your congressman."
Portwine met Bacon in his Omaha office.
She said he offered to intervene, but she declined. She felt bad about the other service members who were punished for underage drinking, too. She also had a Plan B — an application pending to join Reserve Officer Training Corps, which would allow her to sidestep out of Offutt but remain in the military and at UNO, with her tuition covered under the GI Bill. She took out loans to cover college costs during her application period.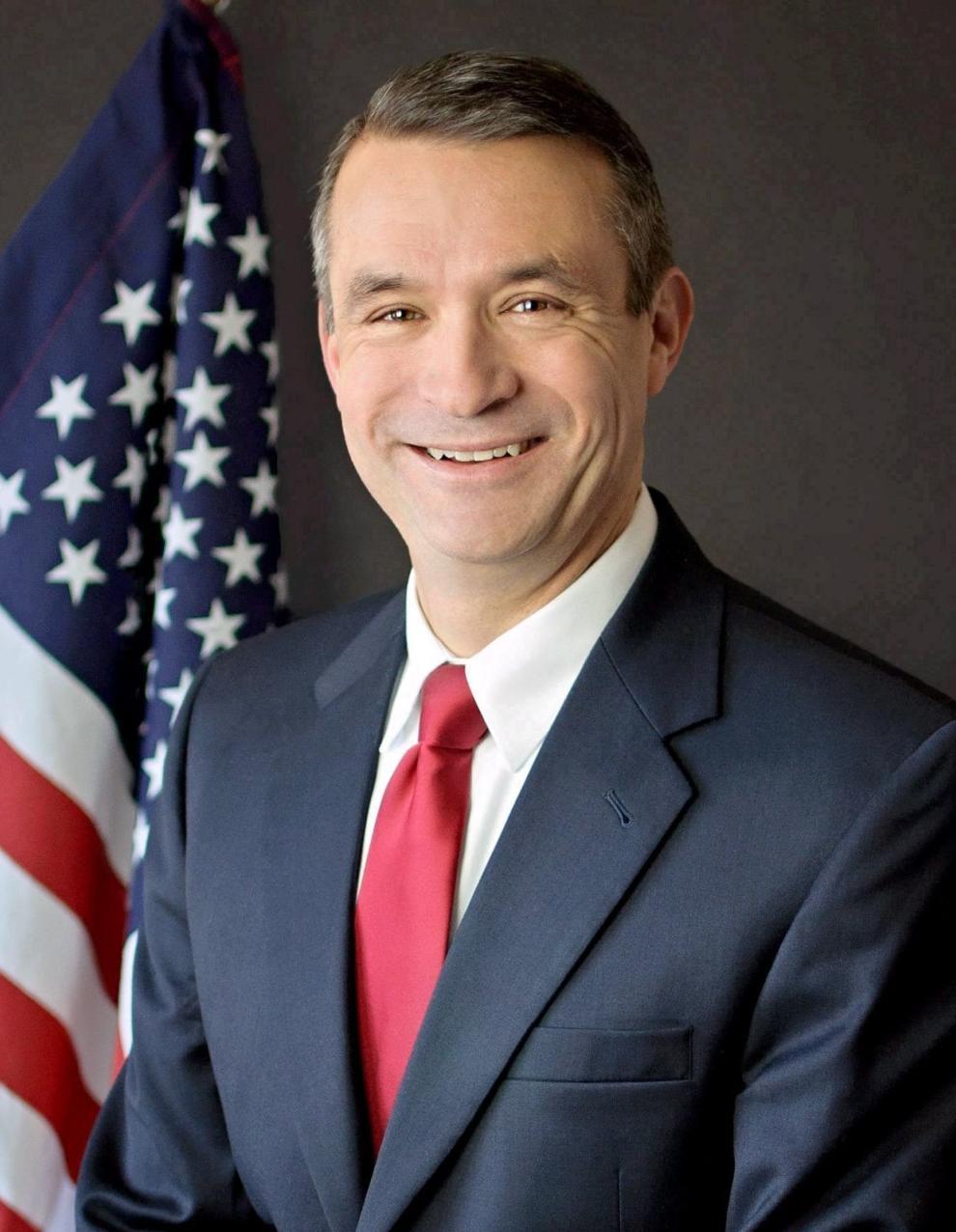 But the plan didn't work out. She said the Article 15 doomed her ROTC application. This sent her into a spiral of depression.
Portwine said she tried to kill herself. She said she spent a week in the psychiatric ward at the VA Medical Center in midtown Omaha. She lost friends. Her commander asked if she wanted to leave the Air Force.
Portwine said yes. She was through. But leaving under an Article 15 cloud could mean a less-than-honorable discharge, which would mean the loss of some but not all veteran benefits. She'd lose education benefits, for one.
She went back to Bacon in 2018. He made a phone call, and the Air Force ended up giving Portwine a reduced punishment called a Letter of Reprimand that scolded her for underage drinking but did not impose severe penalties.
"I immediately believed her," Bacon said in an interview.
Bacon added he hasn't heard the other side of the case and could understand why there might not be enough evidence to prosecute. Nevertheless, he said Portwine's initial punishment had been unjust. Further, he said being under the influence does not mean consent is granted.
"We all know people are vulnerable in that position," he said.
Bacon said his experience as a five-time Air Force base commander and board member of the U.S. Air Force Academy has taught him that without safeguards, victims might not come forward. Bacon served as the Offutt commander for about 16 months, from 2011 to 2012.
"You intimidate people from coming in and reporting an assault," he said. "It makes them more vulnerable."
Bacon said that after Portwine left his office, he called a colonel at Offutt who looked into her case and found two other airmen, both women, who'd been punished for minor infractions after reporting sexual assaults.
Bacon said all three women got their stripes back, and he's proud of that.
Bacon is working with Rep. Jackie Speier, a Democrat from California, to add reporting protections for victims who serve in the military.
The policy would require all military departments to generally overlook "minor collateral misconduct" by people alleging sexual assault.
The intent would be to encourage people to come forward without fear of discipline for infractions like improper use of alcohol, adultery or fraternization, and being in an off-limits area. The policy would be instituted at military academies, too, although a similar policy is already in place at the Air Force Academy in Colorado Springs.
The policy had cleared nearly all congressional hurdles and was set to become law.
But opponents last year, concerned that the policy would provide too broad a shield and impair military prosecutions, succeeded in getting the language removed from the defense act.
Instead, Congress asked the Defense Department to study the issue and report back in six months.
That didn't stop Rep. Speier, a Democrat representing San Francisco in Congress who chairs the House Armed Services Committee, and Bacon from trying again.
The U.S. Senate on Monday submitted the same legislation, also with bipartisan support, namely, Sens. Kristin Gillibrand, a Democrat from New York, and Chuck Grassley, a Republican from Iowa, also signing onto the bill.
In a press release, Grassley said that survivors shouldn't have to worry "that a relatively insignificant offense might get them in trouble when reporting one of the most serious of crimes."
In interviews, Bacon has said he and Speier might disagree on a range of policies, but this is one where there is common ground.
Stafford, the 55th Wing spokesman, said Offutt takes sexual assault "very seriously and fully investigates all reports to the maximum extent."
Portwine is now 24. She lives in Orlando, Florida, and attends the University of Central Florida. She's studying political science.
She received an honorable discharge from the military, which allows her to get government-paid college through the GI Bill and government health care through the Department of Veterans Affairs. She recently completed a PTSD program at her university and says her mental health has vastly improved.
Portwine said the aftermath of that night was worse than the actual act. She thinks if Offutt had handled her complaint differently, she wouldn't have ended her military career.
Despite it all, she said she's "doing great."
"I'm trying my very best," she said, "to make the best out of a terrible situation."
---
Offutt Air Force Base through the years