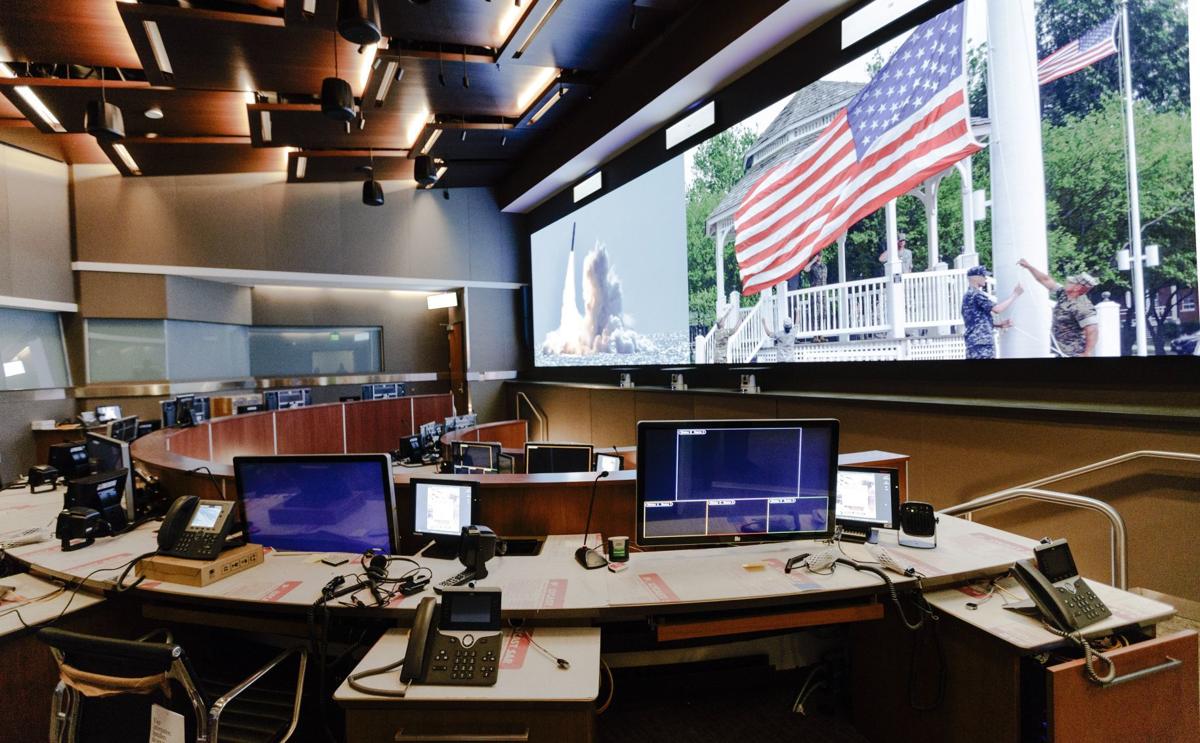 Just in time to cope with increased tensions with North Korea and Iran, U.S. Strategic Command is warily watching the world from a new bunker.
Last month, with zero fanfare, StratCom moved its battle-watch staff from the old hilltop headquarters building at Offutt Air Force Base — where teams have operated continuously since 1957 — into the brand-new $1.3 billion command-and-control facility about 500 yards away.
"It's all come to life," said Vice Adm. David Kriete, StratCom's deputy commander, who supervised the move. "The first evening, we had one of our nuclear command-and-control exercises. We've been off and running ever since."
The move, on Dec. 17, occurred two weeks after North Korean leaders lobbed the veiled threat of a "Christmas present," which was widely expected to take the form of a missile test. That test hasn't occurred (yet), but now the U.S. may be on the brink of war with Iran after killing the country's top military leader in Baghdad.
As of Friday, about 90% of StratCom's 3,300 personnel at Offutt had completed the move into the new building, said Karen Singer, a StratCom spokeswoman.
Sign up for World-Herald news alerts
Be the first to know when news happens. Get the latest breaking headlines sent straight to your inbox.
The global operations center, or "battle deck," is slightly more than 1,000 square feet, the beating heart of a building that measures 916,000 square feet.
It features several semicircular rows of computer workstations facing a video screen 9 feet high and 32 feet wide. The back row can be set off by a soundproof divider, in case information is discussed that is too sensitive for even some of the commander's closest aides to hear.
From their offices upstairs, Kriete and StratCom commander Adm. Charles Richard can reach the battle deck in 90 seconds on foot, or 30 seconds on a private elevator.
In the vacated 1957 headquarters building, the journey took five minutes.
The old headquarters was also outmoded, having never been designed for the thousands of computer workstations and high-tech communications gear needed in the command center for the nation's nuclear arsenal.
Kriete described the transition to the new operations center as "seamless." But it took months of work and practice before that seamless change could happen.
Because some of the monitoring equipment was new, everyone on the battle-watch teams had to be trained and recertified, Kriete said, both individually and in groups. That involved "a couple hundred" people, he said.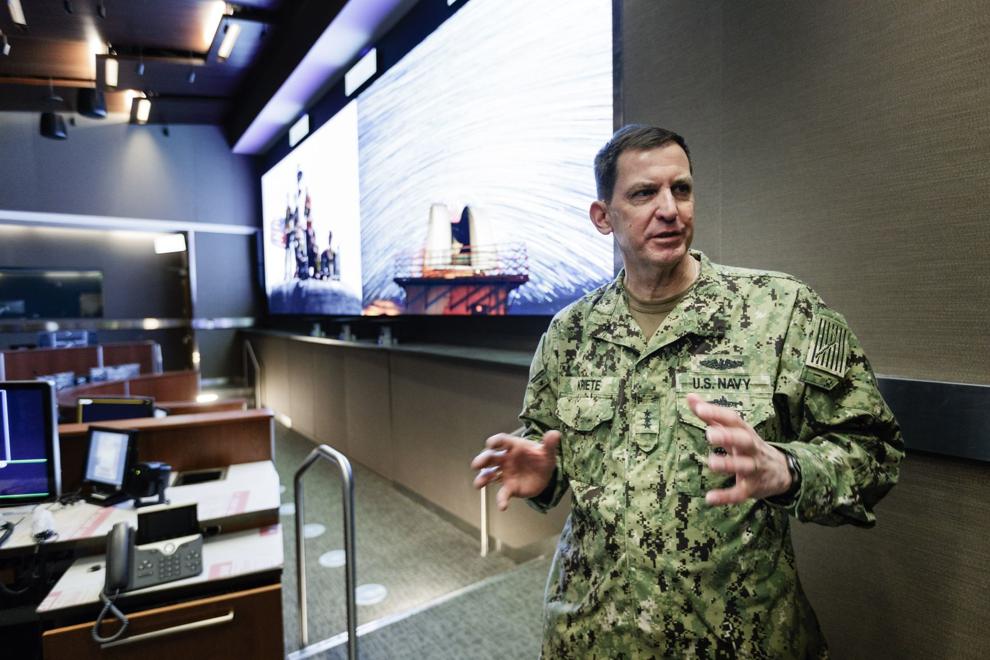 For weeks, teams operated in both buildings while the personnel, both military and civilian, got used to the new equipment and computer displays.
"It was kind of a parallel operations sort of thing," Kriete said. "We didn't skip a beat."
Gen. John Hyten heralded the change Nov. 18, when he handed over command of StratCom to Richard. They also christened the new building in honor of Gen. Curtis LeMay, longtime commander of the Strategic Air Command. Hyten described the first full-scale test of the new operations center, which took place that day.
"If everything goes according to schedule, we could all be in by Christmas," he told The World-Herald at the time.
StratCom beat that deadline by a full week.
"It was the culmination of years of work, by thousands of folks," Kriete said.
It was one of the few times in the new building's complicated history that things have gone according to schedule.
Congress approved funds to design the building in 2009, and construction began in 2012. By then, the project was already six months behind schedule after initial bids on the building came in too high. The building size was shrunk by about 10% to reduce the cost.
The contractor, Kiewit Phelps, ran into a series of problems, including drainage problems, mold in new ductwork, labor shortages, fires, floods and even a tornado. The project ended up $53 million over budget and 29 months behind schedule, taking 86 months to complete.
A 2018 inspector general report on the cost and schedule overruns blamed them on "inaccurate cost estimates, design deficiencies, contract modifications, fire, floods, mold, and challenges related to the execution of contract modifications."
Kriete acknowledged the problems, but he said the overruns will be forgotten as the building ages.
"I know it cost $1.3 billion," he said. "But this is the place where we're going to be carrying out nuclear command and control for as far as we can see into the future."