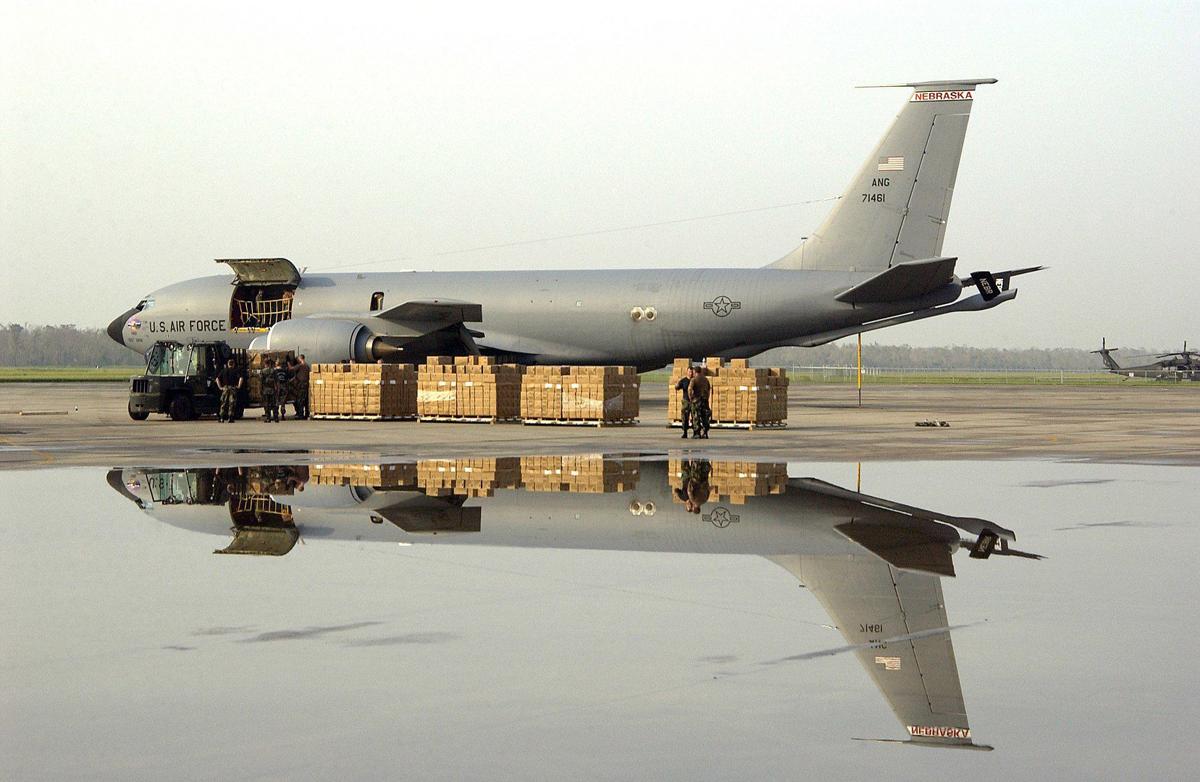 A KC-135R tanker from the Nebraska Air National Guard made an emergency landing Wednesday afternoon at the Lincoln Airport, Guard officials said.
The crew from the Lincoln-based 155th Air Refueling Wing was practicing touch-and-go landings at the airport about 1 p.m. when the pilot noticed the aircraft pulling to the left. After calling into the unit's maintenance squadron, the pilot declared an emergency.
Sign up for World-Herald news alerts
Be the first to know when news happens. Get the latest breaking headlines sent straight to your inbox.
The aircraft was about 19 miles south of the airport at the time, according to scanner reports. Emergency vehicles from the Nebraska National Guard's 155th Fire Department quickly prepared for the KC-135R's arrival.
The plane, bearing the call sign HUSKER 1-5, landed without incident, and none of the five crew members was injured. Maintenance crews met the plane to inspect it before it was taxied to the ramp, said Maj. Scott Ingalsbe, a Nebraska National Guard spokesman.
On March 3, an E-4B Nightwatch from Offutt Air Force Base made an emergency landing at Lincoln after experiencing hydraulic problems. And on July 11, 2019, an E-3 Sentry AWACS jet based in Oklahoma made an emergency landing at Lincoln after an engine caught fire while it was performing touch-and-go maneuvers.
---
Offutt Air Force Base through the years