Capt. Kingdon Hawes had barely gotten comfortable in his boss's chair at the 24th Strategic Reconnaissance Squadron — at Eielson Air Force Base, near Fairbanks, Alaska — when he realized that his first day as acting commander would not be a good day.
On that morning of June 5, 1969, a big RC-135 recon jet called "Rivet Amber" was flying back to Eielson from Shemya, its stormy, and secret, deployed location 1,400 miles away at the far end of the Aleutian Islands.
Rivet Amber was the biggest and most expensive of the 24th's specialized jets, worth $300 million in today's dollars. The chiefs at Strategic Air Command, in far-off Nebraska, relied on its crew to monitor and photograph ballistic-missile tests in the nearby Soviet Union.
After making coffee and tidying up his boss's office, Hawes got a phone call from the wing command post.
"He said, 'We've got a problem. We can't make contact with Rivet Amber,' " recalled Hawes, now 81 and retired in Omaha.
The last radio communication had indicated that the plane was vibrating badly. The crew had donned oxygen masks while flying over the Bering Sea.
Then, voice communications were lost. For a time, air controllers heard a series of clicks from the plane, like a pilot pushing the button of his radio microphone. After 45 minutes, silence.
Nineteen souls were on board.
Though deployed to Alaska, they all had ties to Offutt. Some of them lived there.
The wing commander gave Hawes his orders. As quickly as possible, get with a chaplain and talk to the wives of the seven flight crew members who fell under his command. Go tell them what you can.
The rest of the day was a series of visits that are blurred together in Hawes' mind, 50 years later. Stunned women, too young to be widows, seated on the edge of couches. Children playing upstairs. Quiet words. Tears.
"There weren't a lot of questions, not a lot of talk," he said. "I remember the grief on their faces."
The conversation Hawes remembers most was the one with Pat Michaud, the wife of Rivet Amber's pilot, Lt. Col. Charles "Mitch" Michaud, 34. His family was living in Oklahoma, so he called her on the phone.
"Her voice and her tone — she was comforting me," he said. "She was a believer in God. Whatever took place was OK."
Despite weeks of searching, no trace of Rivet Amber nor its crew was ever found.
"We recovered nothing from that airplane. Nothing," said retired Col. Bill Ernst, 86, a former Bellevue resident and one of a handful of pilots who commanded Rivet Amber during her three years of service. "We don't know what happened."
"There was never any resolution. The airplane just disappeared," said retired Brig. Gen. Reg Urschler of Bellevue, who also flew the plane and knew the flight crew.
Hawes served 26 years in the military, flew missions in Vietnam, had friends killed in combat. But it is the heartache from the loss of that crew, and that airplane, that has always tugged at him most.
"Nothing," he said, "was as traumatic as Rivet Amber."
When Hawes got a computer in the late 1990s, his first Internet search was for information about Shemya. He found almost nothing.
So he created a website, RC135.com, dedicated to the memory of Rivet Amber and her crew. Over many years, he wove together the story of Rivet Amber and a sister aircraft, Rivet Ball — which was wrecked in a runway crash at Shemya in January 1969. All crew survived the Rivet Ball crash.
Hawes' story is titled "A Tale of Two Airplanes," and it's drawn from survivor accounts, published sources and a trove of photographs he gathered from airmen. On the website and on YouTube, Hawes has posted a video, "A Place Called Shemya," with home-movie footage of Rivet Amber shot a few weeks before it was lost.
"For 13 years, I worked on this every single day, nonstop," Hawes said. "(Rivet Amber) was so unknown to people."
With his help, the Offutt-based 45th Reconnaissance Squadron, which took over the 24th's missions after the Cold War, is planning an event in memory of the Rivet Amber crew, at 1 p.m. on June 5, the 50th anniversary of their disappearance.
"It's always important to look back at the past, and look at the sacrifices that people before us made," said Lt. Col. Corey O'Tool, the 45th's current commander.
The unit has created a plaque, a replica of one in Amber Hall at Eielson, which was dedicated shortly after Rivet Amber was lost.
Its members also have commissioned a memorial monument that will be placed in front of the 45th's headquarters building at Offutt. It will be placed next to a similar monument to the crew of Cobra Ball 664, an RC-135 that crashed and burned at Shemya in March 1981, killing six airmen.
"A lot of what happened at Eielson and Shemya, it has faded. We tell stories, but this generation is so far removed," O'Tool said. "The operators flying most of these airplanes now are 23, 26 years old."
Hawes will speak at next week's event about the plane, and present the squadron with a painting he commissioned of the plane taking off into a sky filled with multicolored clouds. It's taken from a frame in "A Place Called Shemya."
"It's the very last image of Rivet Amber ever recorded," Hawes said. "It's our way of keeping the memory alive."
The Plane
Rivet Amber started life on a Boeing assembly line in 1962 as a C-135B transport plane, a military cousin to the commercial Boeing 707.
The following year, the Air Force had it converted into a reconnaissance RC-135. Maintenance contractors in Greenville, Texas, outfitted it to monitor Soviet ICBM re-entry vehicles.
The defining feature of the plane was a 17-ton computer-controlled radar array described as being able to track a target the size of a soccer ball 300 nautical miles away. Lead plates were added in the tail as ballast against the bulky radar near the front.
It took three years and cost $37 million to rehab for its Alaska mission, the most expensive project of its kind at the time.
"It was a one-of-a-kind airplane," said Urschler, one of the original test pilots.
It was delivered in 1966, and upgraded and rechristened "Rivet Amber" in 1967.
Ernst was proud to fly Rivet Amber, but the plane had its quirks.
Because it was so heavy, it required a lot of runway to land — a problem at Shemya, where the strip was often slick and had no overrun space.
"The airplane was written up on numerous occasions, including by me," Ernst recalled. "It would start to vibrate in the air, without warning, and then stop without warning. It was kind of hair-raising. It would start, you would say, 'Here we go again.' "
After a sister aircraft, a KC-135 tanker, lost its tail in flight, an investigation found that in-flight stress could cause the bolts holding the vertical stabilizer in place to loosen.
The Air Force ordered all C-135 variants in for a modification called a "Pacer Fin" to strengthen the bolts.
"Rivet Amber never went through that," Ernst said.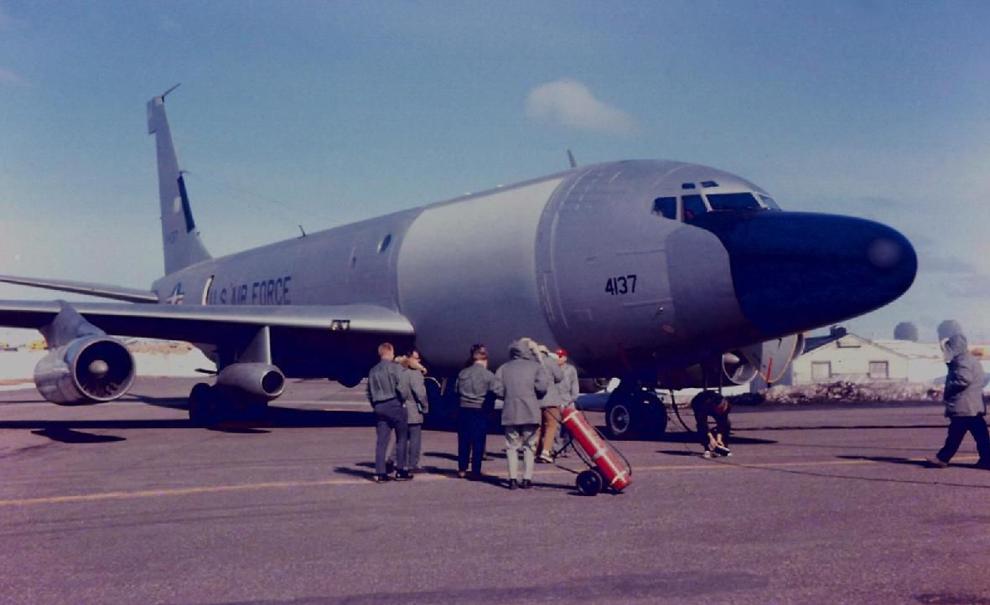 'The Rock'
The 24th squadron kept crews on round-the-clock alert at Shemya, which airmen called "The Rock."
"The Rock" was a 2-mile-by-4-mile island, with radar and weather stations in a few World War II-era buildings.
The Pacific Ocean and the Bering Sea collided in the Aleutians; Shemya was infamous for its terrible weather and was considered by some pilots to be the Air Force's most treacherous airfield.
"It was always either rain, fog or snow — or all three — at Shemya," Von Clemence of Reno, Nevada, who flew reconnaissance missions there in the early 1980s, told The World-Herald in 2016.
Crews lived next to their aircraft in a pair of hangars alongside the airfield. They entertained themselves with basketball, pingpong, cards, a single-channel television and films screened on a Super 8 movie projector.
"When the weather prevented us from launching, we chained the doors, unzipped our boots and had a wild party," Hawes wrote on his website.
A Klaxon would summon them to fly a mission, typically in the middle of the night. They would fly off Russia's far eastern Kamchatka Peninsula and monitor Soviet missile tests with their radar, photo and audio gear, and report the results to Strategic Air Command at Offutt.
"I knew when I was out at Shemya, this was the most important assignment of my career," Hawes said.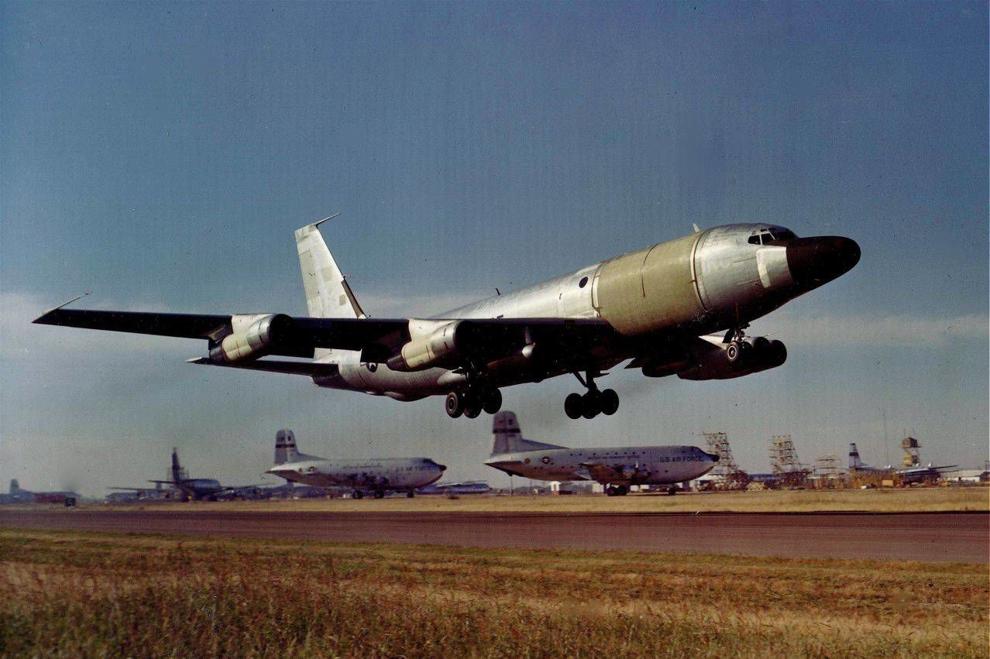 The Flight
The day before its last flight, Rivet Amber had a bad day.
Returning from a mission near Kamchatka on June 4, the RC-135 flew through an area of severe turbulence. Mechanics inspected the plane after it landed and found extensive skin damage to the tail section, including the tall vertical stabilizer. But there was no apparent structural damage.
Members of the maintenance crew argued Rivet Amber should be grounded for further inspections, but they were overruled by leaders of the air wing at Eielson, according to a 2002 report on the incident prepared for the Missile Defense Agency.
The plane took off the next morning just before 9 a.m. Alaska time.
At 9:36 a.m. Rivet Amber, with the call sign Irene 92, called controllers at Elmendorf Air Force Base, in Anchorage, in distress.
"Elmendorf Airways, Irene 92 experiencing vibration in flight. Not certain of the emergency. We have the aircraft under control. Irene 92."
A minute later, the flight called again. The Elmendorf controller heard heavy breathing.
"Roger ... ahhh .. ahhh," and the keying of the high-frequency mic.
Then, "Crew, go to oxygen."
That was the last voice transmission. The keying of the mic continued until 10:22 a.m., for 45 minutes.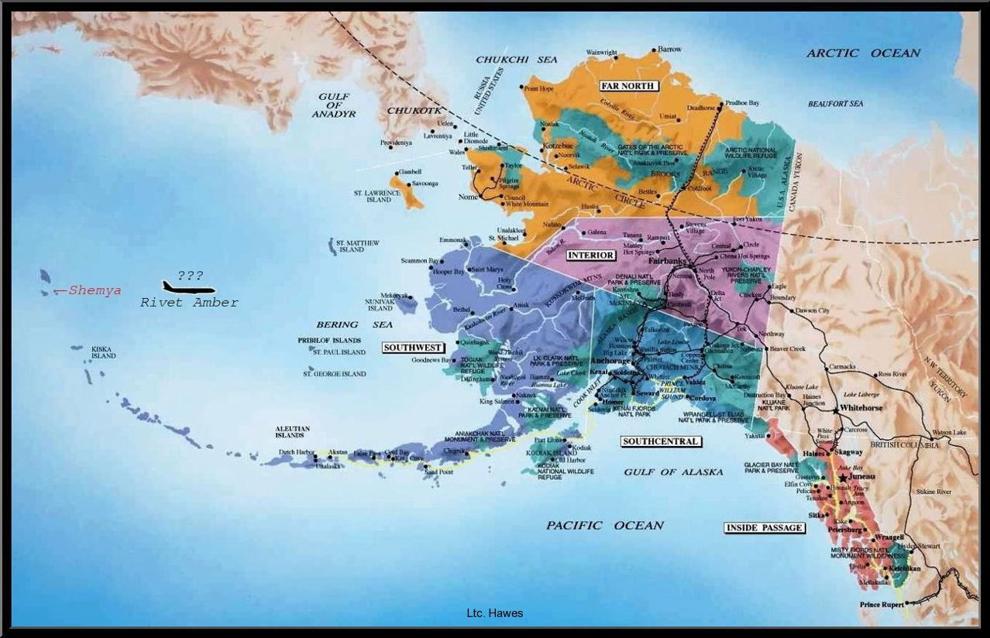 The Crew
The 19 men on board Rivet Amber's last flight came from three units, with three distinct jobs.
Seven were flight crew members, whose job was to safely fly the plane on its mission. All were officers and all were from the 24th Squadron, based at Eielson. Four of them had previously been stationed at Offutt.
Six, all enlisted, came from the U.S. Air Force Security Service. Their job was to use the onboard equipment to gather, analyze and transmit intelligence data.
Six more were maintenance technicians on temporary duty from the 55th Strategic Reconnaissance Wing at Offutt Air Force Base, tasked with maintaining the plane and its onboard equipment.
Michaud, the commander, was a decorated veteran of the Vietnam War who had earned a Distinguished Flying Cross and five Air Medals. He and his crew wore homemade gunbelts and holsters when they went to the war.
Maj. Rudolph Meissner, an electronic warfare officer, was a deeply religious Christian. Air Force officers typically hand out cigars to friends when they receive promotions. When Meissner was promoted in December 1968, he instead placed copies of the New Testament in a cigar box and handed them out.
Staff Sgt. Richard Steen Jr., one of the cryptologists, had survived the crash of Rivet Ball in January. This time, he did not.
Tech Sgt. Hervey Hebert, an aircraft maintainer, was headed home to Offutt from Shemya because his wife was about to give birth.
Tech Sgt. Donald Wonders, 37, was an in-flight maintenance technician who loved sports, diving and the outdoors. He and his wife, Jo An, had four kids back home in Bellevue.
She was intensely proud of his career but, like all of the families of Rivet Amber crew, knew almost nothing about his work. When the plane disappeared, he had been gone for almost six months — she didn't know where — and was due home in two weeks.
"I was an Air Force wife. I knew you didn't ask questions," said Jo An Wonders, now 81 and living in Wisconsin. "If I had known that it was a scary thing, I would have held him a little longer before he left."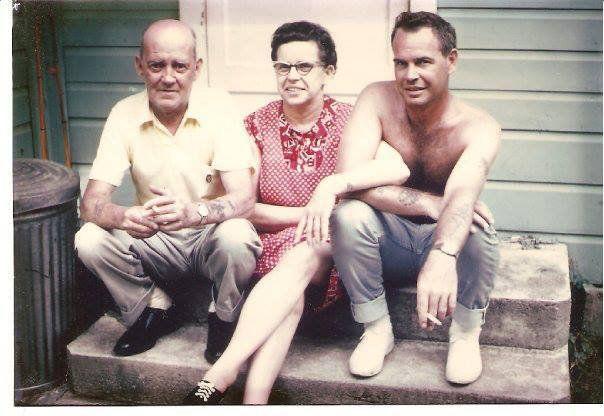 The Search
Kingdon Hawes finished the wrenching task of notifying the flight crew's families of Rivet Amber's painful and uncertain status. It was a life-changing moment for them, and for him, too.
"It went from being the best day of my Air Force career, to the worst day," Hawes said.
When he finally got home that night, he wept.
In Bellevue, Jo An Wonders was outside that afternoon, polishing her husband's new car. She wanted to have it spiffed up before he came home.
One of her friends worked at SAC headquarters and had heard about the missing plane. She invited Jo An over to keep her away from the radio.
Then a chaplain and the unit commander drove up.
"I went up there just smiling away, and he told me," Jo An recalled. "It's been over 50 years, and I still cry."
The Coast Guard launched a search within hours, and the Air Force put up its planes, too. The 24th Squadron's flight crews were eager to get out in their RC-135s and search the rough waters of the Bering Sea. The unit mapped out grids over the massive area from the Aleutians to the Alaskan mainland and flew their big jets at perilously low altitudes.
"We borrowed cooks, truck drivers, bottle washers, anybody who had spare time, to look out the window and search," Hawes said.
Bill Ernst was one of the pilots who had tested the plane and knew all of the flight crew, too. He had been scheduled to command Rivet Amber on its next deployment to Shemya.
"We were flying missions at five hundred feet, trying to find anything," he said. "Mitch was my very close friend; his wife and my wife were very close friends. It was devastating."
In the early days, there were reports of beeping sounds thought to be radio signals from a survival raft. An orange item found in the water was thought to be a raft, but it was a fishing float. A reported oil slick was tied to a fishing boat. All the hopeful clues led to dead ends.
"It was a normal human nature thing to try and bring good news," Hawes said. "We were hopeful there might be something that would wash up on one of the islands."
The search continued for two weeks with increasing despair.
"After about a week, you could feel the morale just deflate," Hawes said. "Unfortunately, desperation turned to frustration, and then to sadness."
The lack of evidence led to wild speculation of a Soviet shootdown, and crew members held prisoner. But there had been no sign of Russian aircraft in the area, and the Soviets made no such claims.
The only real clues were the brief radio transmissions, the continued keying of the microphone (which indicated the plane had remained airborne long after voice contact was lost), and the history of tail troubles in both the airplane type, and Rivet Amber itself.
The possibility of a fire or a structural failure involving an engine pod was considered, as was the possibility that a fiberglass panel surrounding the radar assembly — clearly visible in photos of the plane — caused a sudden decompression that brought down the plane. But all seemed unlikely given that the damaged aircraft kept flying for quite awhile.
Hawes, Ernst and most other pilots of the era believe the answer is in the damage observed after the flight the previous day. Rivet Amber hadn't had the important Pacer Fin modification to strengthen its tail section (it had been certified to fly without it for another 15 months). That's also where the high-frequency radio antenna was connected, which explains why voice connection was lost, but the clicks continued.
"Most professionals in the know ... are convinced that Rivet Amber suffered catastrophic failure of the vertical stabilizer attachment fitting due to metal fatigue," Hawes wrote on his website.
"In a word, she lost her tail."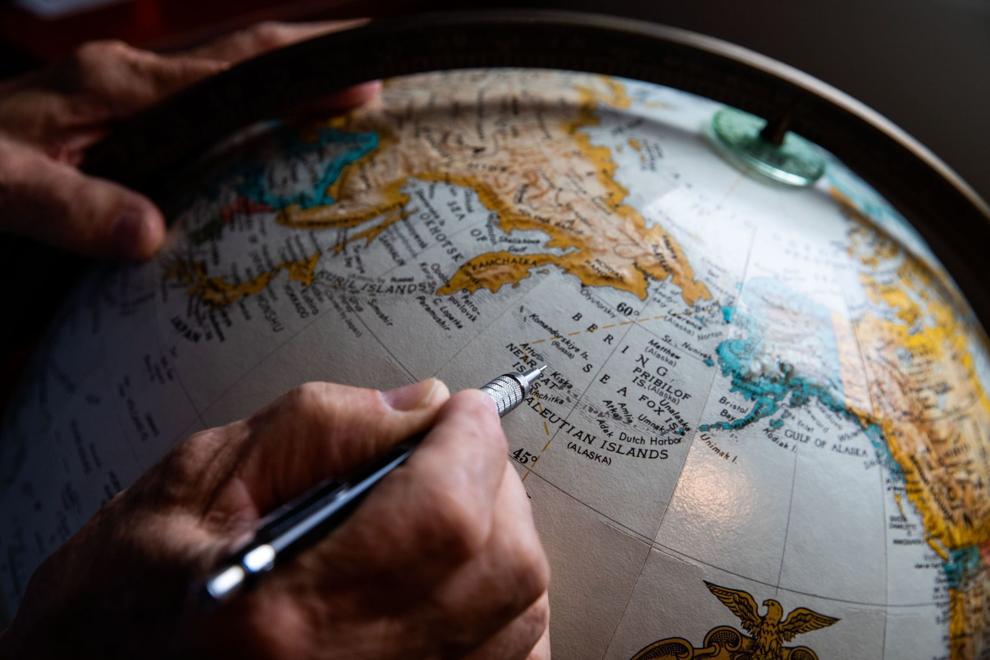 The Aftermath
In the short term, the loss of Rivet Ball and Rivet Amber left the Air Force without the ability to monitor Soviet missile launches at a critical time.
The pictures and sounds captured by the two planes gave SAC important information needed by President Richard Nixon, who was embarking on nuclear arms talks with the Soviets, said Robert Hopkins III, a former Cobra Ball pilot and historian of Air Force reconnaissance flights.
The Air Force had managed to save much of the onboard equipment from Rivet Ball, and it rushed to convert two C-135B transports for that purpose. The two planes, numbers 663 and 664, were named "Cobra Ball."
No. 664 crashed on the runway at Shemya in 1981, killing six airmen. No. 663 is still flying out of Offutt for the 45th Reconnaissance Squadron.
"The overall mission is the same. It's just the equipment's different," said O'Tool, the current squadron commander. "Russia's still testing ICBMs. We still keep an eye on them."
The pain lingered for the airmen of the 24th Squadron. The uncertainty of what happened to the flight could not be dispelled.
"An airplane that just 'disappears' leaves an empty space that can't be healed," Hopkins said.
The lost flight left a hole that can never be filled for the 19 families.
Jo An Wonders did her best to hold things together for her four kids.
"I remember when they brought his suitcase home," she said. "It was like they walked in with a casket."
She remained in their off-base house in Bellevue.
Wonders married another airman to provide for the children, but they later divorced. She took back her first husband's name.
"He was the love of my life," she said.
Jen Wonders was less than a year old when her father disappeared. But she felt his absence. The feeling that he might come back never quite went away.
"I knew nothing of dad, just what my mom told me," said Jen, who is 51 and lives near her mother in Rhinelander, Wisconsin. "It was that aching, not knowing, wanting your dad to be there."
Growing up, she tried to find out more about Rivet Amber. There was nothing there.
Then, in the early days of the Internet, she ran across a post by a man named Kingdon Hawes.
Hawes had moved on from the 24th Squadron less than two months after the crash. Later he drew an assignment at Offutt and made Omaha his home.
He retired from the Air Force in 1982, and started a second career as a professional photographer. Years later, he wrote that post on the one site he found that mentioned Shemya, which by then had closed.
Jen Wonders saw it. She emailed him. He told her everything he knew about Rivet Amber.
"I grasped on to that. He took me under his wing," she said.
Jen pushed Hawes to build the website. She thought there was more to know, and more people who should know the story of Rivet Amber.
"I knew that I was helping people, for the first time in their lives, to help get closure," Hawes said. "And closure on my side, too."
"I sure wish they could find it, just a little scrap or something," Jo An Wonders said. "My heart just aches."