Col. Gavin Marks assumed command of the Air Force's 55th Wing Friday morning in a ceremony at Offutt Air Force Base.
Marks, a 1996 graduate of the Air Force Academy, is a veteran reconnaissance pilot who has accumulated more than 3,300 flight hours.
He holds two master's degrees, one in organizational management and another in national security strategy, and is a graduate of the National War College in Washington, D.C. Marks comes to Offutt from Tinker Air Force Base, Oklahoma, where he served as vice commander of the 552nd Air Control Wing. That wing comprises 4,000 military and civilian employees at four bases as well as 27 E-3 aircraft and two ground-based reporting centers.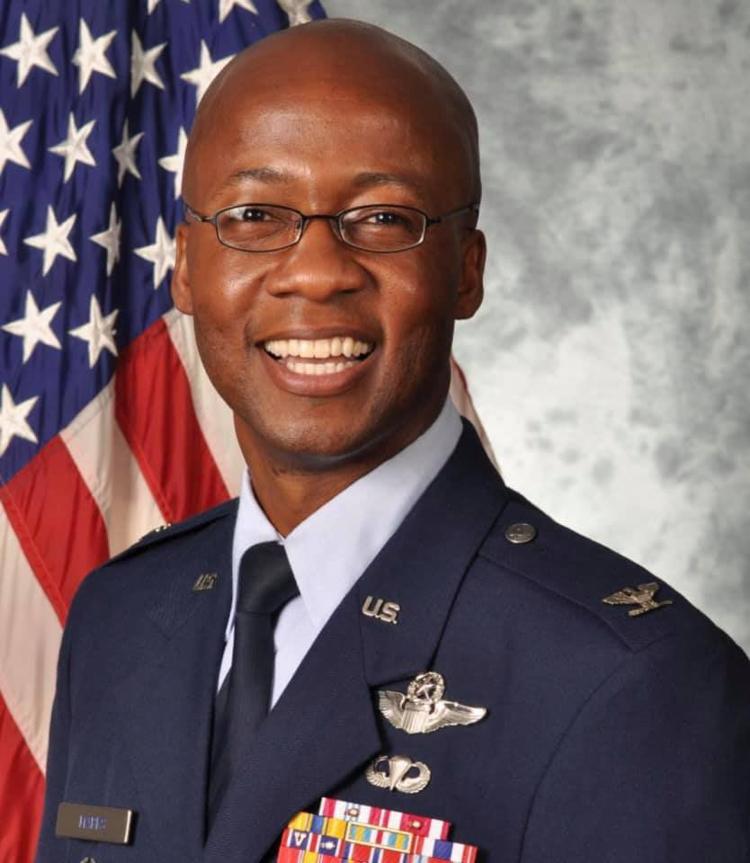 Marks is the first African American officer to lead the 55th Wing, which was first established in 1941 as a fighter unit and became a fighter wing in 1948.
He has logged his flight hours aboard E-3 Airborne Warning and Control System planes and training aircraft.
The E-3 is a four-engine jet derived from the same airframe as the 55th Wing's various C-135-model aircraft as well as the pioneering Boeing 707 passenger jet developed in the 1950s.
Marks takes over command from Col. Michael Manion, who last week wrote on his command Facebook page that he came to the wing with orders to "regain readiness, drop the fangs, and get after the assigned missions sets."
Manion's tenure was bookended by natural disasters. Only a week after his arrival at Offutt, an EF-1 tornado struck the base, causing $20 million in damage to buildings and aircraft parked along the apron.
He supervised the repair and recovery efforts.
This March, floodwaters from the nearby Platte and Missouri Rivers overtopped nearby levees.
About one-third of the base was flooded — including the 55th Wing's headquarters building — and damage is expected to approach $1 billion.
Manion oversaw efforts to prevent damage and mitigate damage to key buildings and the cleanup and early recovery process.
Manion leaves the wing for his next assignment at the Pentagon. He was awarded the Legion of Merit by Maj. Gen. Mary O'Brien during the ceremony and said it was an honor to the wing.
Be the first to know
Get local news delivered to your inbox!