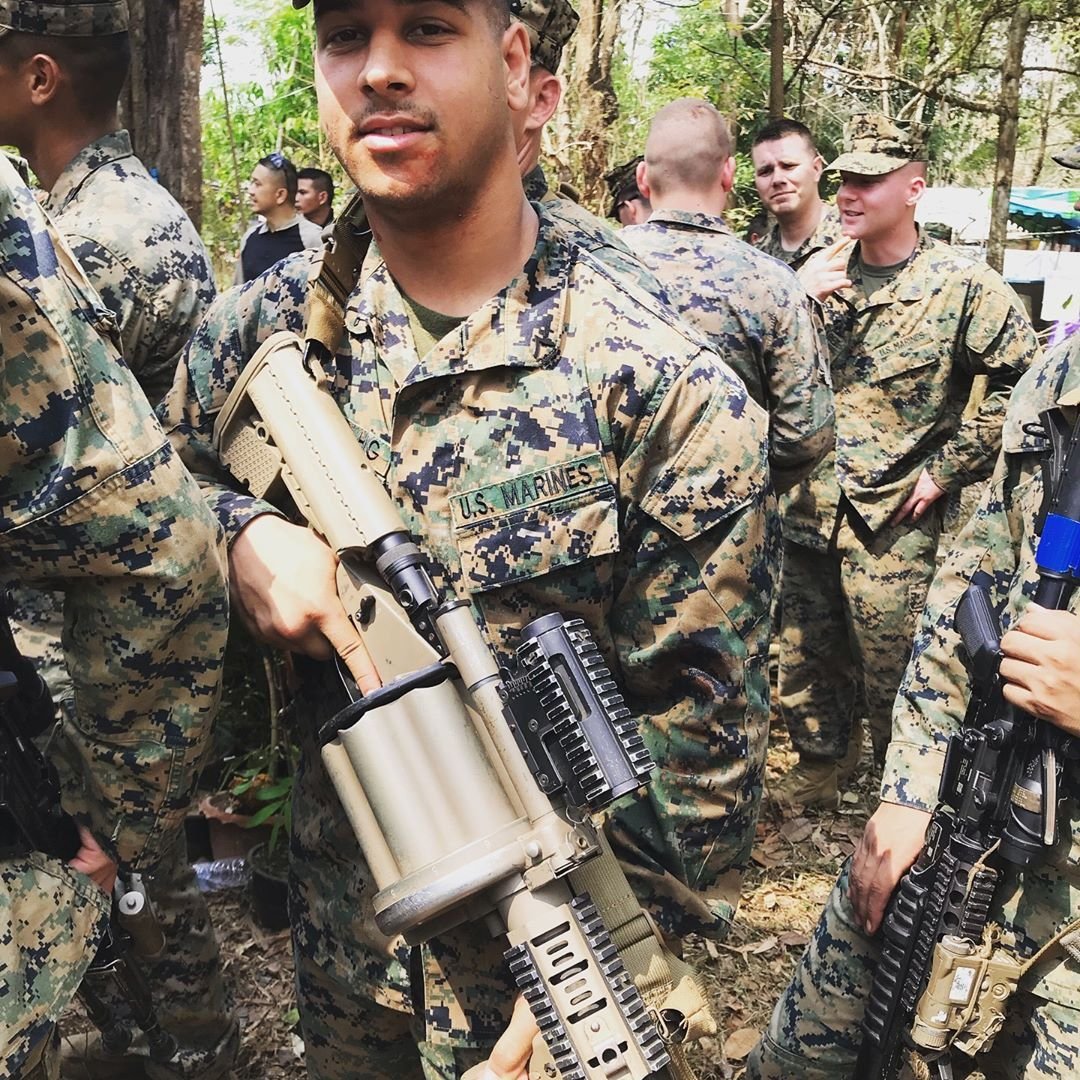 A family member and friends on Saturday stood up for the Nebraska-reared Marine who was arrested after he tried to enter Offutt Air Force Base with heavy firepower in his pickup.
Ali Al-Kazahg's sister and two buddies said they know the 22-year-old Marine as a gun buff who was a bit of a showoff but responsible with his weapons.
"I truly believe my brother had zero intentions of hurting someone," said Nedhal Al-kazahy, 20, who was a page in the Nebraska Legislature and now is a camp counselor for kids in foster care.
Al-kazahy, of Lincoln, told The World-Herald that her brother has been her best friend and protector as they navigated the Nebraska foster care system and launched their respective careers.
They have different last names, she said, because the spelling is inaccurate on her brother's birth certificate.
She and two of her brother's friends, Trevor Reilly and Colton Wurst, presented a different version of Al-Kazahg than portrayed by a "be on the lookout" bulletin that had been circulated across Nebraska by a coalition of federal, state and local agencies tasked with monitoring security threats.
The bulletin, issued May 24 by the Nebraska Information and Analysis Center, said Al-Kazahg told another Marine that he would "shoot up the battalion, starting at the barracks," if he were disciplined for certain misconduct. According to the bulletin, he also mentioned specific Marines he wanted to target and had previously "shown various people large amounts of cash" and an online order he had placed for body armor, magazines, weapons parts, holsters and medical supplies, all to be shipped to a Nebraska address.
The Nebraska Marine's sister and friends said they've not talked to Al-Kazahg since he's been in custody at Marine Corps Base Hawaii near Honolulu.
He was arrested May 31 at Offutt's StratCom gate after presenting his military identification. A security guard who checked credentials saw that the name was on the law enforcement bulletin.
Al-Kazahg's pickup was searched and agents found two semi-automatic rifles, a pistol, a silencer, a bump stock, a vest with body armor and a case of ammunition.
For nearly all personnel, it is illegal to carry weapons on a military base.
Al-Kazahg, a landing support specialist at the Hawaii base, has not been charged. The Naval Criminal Investigative Service is investigating.
Al-Kazahg's sister and Reilly said they became worried when they didn't hear from him that weekend of May 31.
He was home on leave and they were all supposed to get together.
"We had plans to hang out," Al-kazahy said. Her brother and Reilly wanted her to time their pace as they trained for the Big Red Challenge race.
After Al-Kazahg continually didn't answer his cellphone or social media accounts, Reilly called and asked that police in Milford, Nebraska, conduct a welfare check.
That's the town, near Lincoln, where Al-Kazahg's foster parents live and where he lists as his address.
A police official was quick to call back, Reilly said, and indicated that Al-Kazahg was physically safe but that another law enforcement agency had stepped in. Reilly said it was unclear to him what had happened.
Both Al-kazahy and Reilly said that Al-Kazahg had been at Offutt earlier that week to exercise. They said he posted about the visit on his Snapchat account, remarking about the quality and size of the workout facility.
They suspect he returned there for another workout when he was detained at the base gate at 6:29 p.m.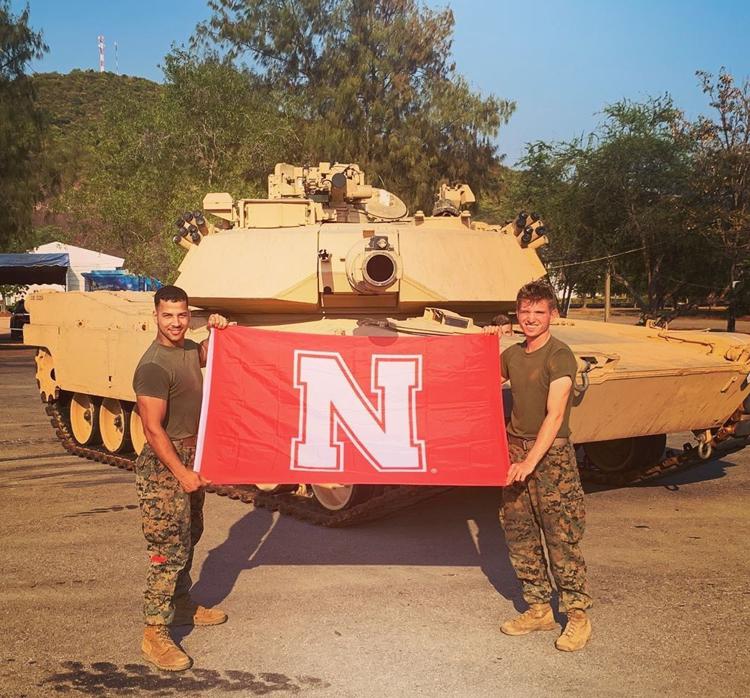 Al-kazahy said that she and her brother are two of seven siblings born to Iraqi refugees. She and Al-Kazahg were together for awhile in foster care, when they were about 5 and 7 years old, before they were split up in different homes.
Al-kazahy describes their parents as loving. Their mother, who Al-kazahy said is deaf, remains in Nebraska and their father died about four years ago.
"We haven't exactly been given the best things in life, but we've always made it."
She said her brother went to his most recent foster home in Milford when he was about 16 years old and played football for the high school.
She said he studied criminal justice at Southeast Community College and worked as a Nebraska correctional officer.
She said he always wanted to be a Marine.
Reilly met Al-Kazahg in 2017 as the two competed in the Big Red Challenge run.
Sign up for The World-Herald's afternoon updates
Receive a summary of the day's popular and trending stories from Omaha.com.
"Ali loves competition," Reilly said.
Reilly said he was on his way out of the Marines at the time, and Al-Kazahg was on his way in. They worked out together, talked about the military, went to the firearms range and hiked in the Colorado mountains.
He described his friend as a little cocky, enthusiastic, competitive, not a person to back down. Reilly said he believed that Al-Kazahg was getting harassed and taunted by people he worked with, in part because they assumed he was Muslim. (His sister said he is Christian.)
Wurst, 23, said his friendship with Al-Kazahg goes back about six years when they met at a country dance hall. They later worked together at a motorcycle dealership.
"He was like a brother," Wurst said. "He was an avid outdoorsman. We both shared the same love of guns, of course."
Be the first to know
Get local news delivered to your inbox!