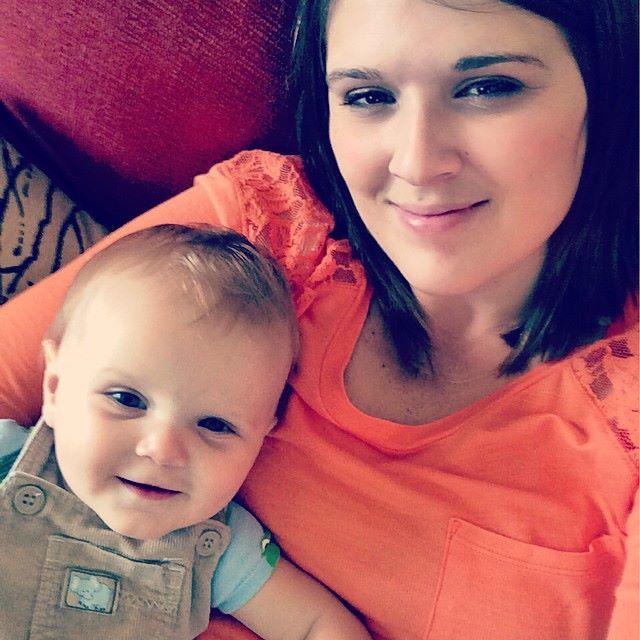 As parents, we all deal with things our kids do that are slightly annoying.
OK, maybe more like pull-your-hair-out, cry-into-your-cup-of-coffee annoying.
Within the past several weeks, my son has forgotten his name for me. You know … the one name all women want to hear their children call them.
Instead, he has taken to calling me "Daddy."
This is a regular conversation we have in my house:
"Hey Sam. What's my name?"
"No … that's not my name. What's MY name?"
I'm not sure why it bothers me so much. After all, he isn't even 2 yet. Our handy dandy "What to Expect the Second Year: From 12 to 24 Months" book says it's completely normal.
"Those first words may also be multipurpose. 'Da-da' may mean Daddy, but it might also be used to call Mommy, the babysitter, even the dog – or a random man on the street," according to the book. "'Ma-ma' could, at different times, mean, 'I want Mama,' 'That is Mama,' 'Feed me, Mama,' or 'Pick me up, Mama.' Or it could refer to Daddy or anyone else in a little one's life. Or a one-size-fits-all label for any woman, anytime."
So it might be normal, but it doesn't mean I like it. After all, I carried him for nine months. I dealt with all the morning sickness, the back pain. I labored for 13 hours to bring him into this world. I gave him all the nutrition he needed for the first six months of his life, despite breastfeeding being one of the hardest things ever.
He should at least get my name right! Right?
I wonder how long I'll throw all of that in his face? When he's 13 and is ashamed to kiss me goodbye, will I howl, "BUT I GAVE BIRTH TO YOU!" as he's trying to walk into school? I'm pretty sure my mom used that one for a while at various times when my siblings and I were growing up.
The only time Sam will call me "Mommy" is when he really, really wants something.
"Mommy. Mommy. Mom. Mom. Mommy! Mom! Mom! Mommy!"
But even then, sometimes he'll say "I want Daddy" when he's reaching for me.
I guess I should feel grateful for any "Mommy" that gets thrown my way. And just because he calls me "Daddy" doesn't mean he loves me any less. I know this.
When I pick him up from day care, his entire face still lights up. He takes off across the room, giggling.
There we go. My heart nearly bursts every single time.
How about you, moms and dads? Do your kids mix your names up? How do you deal with it? Or do you just ignore it?
Ashlee Coffey is the editor of momaha.com. She is married and has one son. Follow her on Twitter @AshleeCoffeyOWH.