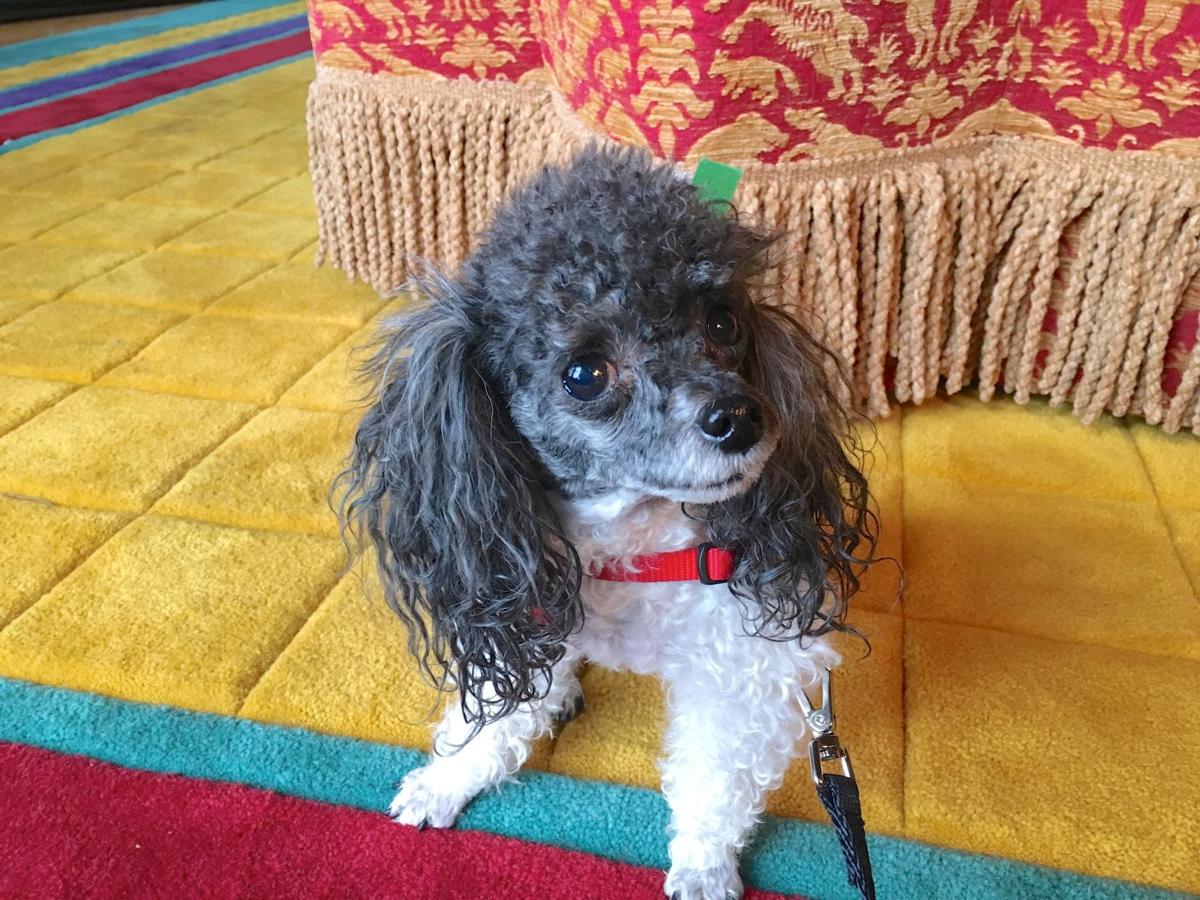 Dog Gone Problems is a weekly advice column by David Codr, a dog behaviorist in Omaha. David answers dog behavior questions sent in by our readers. You can reach him at momaha@owh.com.
Do toy poodles need to be potty trained differently than other dogs? I previously had a toy poodle named Ebony who was 2 years old when I got her. I was never able to get her potty trained. I have two other dogs in the house, a Parsons Russell and a Shih Tzu. I have three doggie doors in my home, and I have no problem with them going outside. No accidents whatsoever.
A few months ago, Ebony passed so I got another toy poodle from the same woman I got Ebony from. She is also a 2-year-old toy poodle and I can't seem to get her potty trained either.
I don't know what I'm doing wrong. Like I said, I don't have any problems with the other dogs — just the poodles. If you can offer any advice, I would greatly appreciate it. I love my poodles; I just don't know if I have to potty train them differently than any other dog. Thank you so much.
First off, if you are getting mature dogs from the same source and they are not potty trained by 2, you may want to find a dog from someone else next time. Potty training is one of the first things any responsible dog guardian does. The fact that this is a recurring issue is a big red flag in my book.
When you have toy or teacup-sized dogs, potty training can be more challenging because the volume they produce is so small. That said, the process of potty training a small dog isn't much different from a standard-sized dog. The exception is there's a smaller window to recognize your dog has started to eliminate.
Potty training is all about recognition and rewarding consistently. Many people are too slow to respond or stop paying attention for that crucial second when the dog starts. For most dogs this is no problem, as they are usually urinating for several seconds to over a minute. But when you have a toy or teacup sized dog, they can finish eliminating in as little as a few seconds. If you aren't paying close attention, you may miss the opportunity to associate a command word with the act itself.
Before I go over how to potty train a dog, let's go over four common mistakes people make.
1. Rubbing the dog's nose in accidents. This has been proven to make potty training more difficult.
2. Spanking or punishing your dog for going inside. Dogs don't learn through punishments. If your dog does not know they are supposed to go outside and you punish them, you are only damaging the relationship you have with your dog.
3. Yelling at your dog for going inside. What you mean to say is "don't potty inside." What your dog learns is the human gets upset when you potty ANYWHERE. This will lead the dog to avoid letting you know it needs to go or refusing to go when you are there, which makes providing a reward impossible. If you catch your dog having an accident, it's OK to make a sound — clap, drop a book, etc. — to interrupt them and stop it. Then immediately take the dog outside or to the designated place.
4. Failing to assign a consistent command word for the act of elimination. Many people mistakenly point to the yard and say the word "potty." But if you haven't taught your dog what the command word is, saying it first will accomplish nothing.
A few months ago I had a client in Santa Monica, California, who had a dog with some potty issues. So I shot a tutorial video on remedial potty training. You can watch that video below.
Good luck and remember — everything you do trains your dog. Only sometimes you mean it.