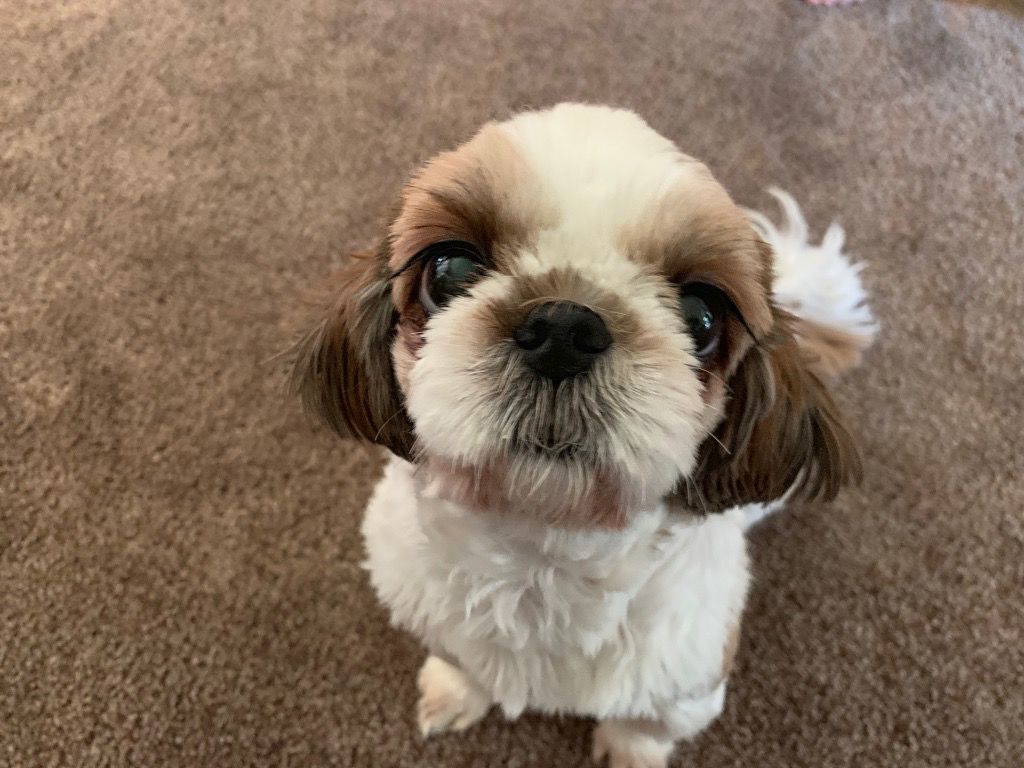 Dog Gone Problems is a weekly advice column by David Codr, a dog behaviorist in Omaha. David answers dog behavior questions sent in by our readers. You can reach him at dogbehaviorquestions@gmail.com.
For more than nine years, my two sibling Shih Tzu dogs have shared the same bowls for food and water. They only eat after we do and only at night. For the last six months, the smaller one is beginning to act like a bully. He has started to guard the food and will not let his brother near the bowl — even though he often does not eat. This results in both of them laying in front of the food bowl.
I have ignored them — thinking when they get hungry, they will eat. This hasn't worked, so I end up pouring their food onto the floor and they both eat up. I have tried putting their food into separate bowls they want eat. I have taken the "bully" away so the other one can eat, but he just plays there. Any information you can share will be appreciated.
Eating is one of the most important activities dogs engage in. In the wild, dogs spend up to 90% of their life looking for food, so meal time is serious business.
Dogs usually eat in the order of their rank, and so posturing over food can happen in homes with loose rules and structure. This casual living style can confuse dogs into thinking they have the same rank as the humans. This can lead to challenging the humans and other dogs in the home.
On top of that, your dogs are literal brothers. The expression "sibling rivalry" is often demonstrated in homes with dogs from the same litter. So those two factors can easily lead to food guarding. The fact that your dogs lived this long without incident is unusual, but not altogether uncommon.
I'd recommend you go to a structured feeding ritual — food offered in separate bowls, dogs fed one at a time and leftover food removed as soon as the dog leaves the area.
When your first dog (the bully) is eating, the other dog should be at least seven feet away. If he stands over his food bowl, you may need to have the other dog out of the room.
Once the first dog gets to the bowl, he is on the clock. He has five to seven minutes to eat the food in the bowl. If he is still standing there — whether he eats some or none of the food — when the time is up, dump the remaining food out of the bowl and put the bowl back on the ground. Your first dog is now done eating and you should lead him out of the room.
Once your first dog is out of the room, bring over your second dog and motion to his own food bowl. He has the same five to seven minutes to eat. But while he's eating, make sure the first dog is not in sight so he doesn't intimidate the second dog. Once the second dog finishes or the time is up, put both bowls up until the next meal.
I'd recommend you feed your dogs two to three times a day. Only feeding once a day isn't healthy for dogs. If they only eat at dinner, start only feeding dinner if they eat their breakfast. This will make them more motivated to eat early in the day.
It will likely take a few days before the dogs start eating when offered food. Upping their daily exercise can help spike their appetite. In the mean time, avoid giving the dogs too many treats.
You may also have a food guarding problem. This is not uncommon in dogs, and one of the worst things to do is take things away from a dog who is guarding something. Instead, use the tips I outline in this free positive dog training video.
Good luck and remember — everything you do trains your dog. Only sometimes you mean it.
Pet Parade: The World-Herald newsroom's best pet pictures
We asked World-Herald newsroom employees to share their cutest pet pictures. 
Be the first to know
Get local news delivered to your inbox!