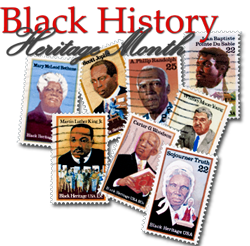 Editor's Note: This story was originally published on Omaha.com
TODAY
CELEBRATE BLACK HISTORY ON STAMPS
>> View stamps of famous Black Americans on display at the Leon Myers Stamp Center, located in the Boys Town Visitors Center.
>> Near 137th and West Dodge Road
>> 8 a.m. to 5 p.m., through March 2.
TUESDAY
SCIENCE QUIZ AT THE PUB
>> Not a scientist? No problem. Join some light-hearted conversation about current science topics with a real scientist. Then gather some teammates to take on the pop quiz challenge.
>> Topic: "Field Epidemiology at Cedar Point: Teaching Outside the Classroom" with Dr. Devin Nickol.
>> 7 p.m. The Slowdown, 729 N. 14th St.
>> Cost: Free, 21 and older only.
WEDNESDAY
NEBRASKA LEGISLATURE
>> The Legislature will begin its 90-day session at 10 a.m.
>> Stay with Omaha.com or legislature.omaha.com for the latest coverage on the Legislature.
THURSDAY
ROLL OUT THE RED CARPET
>> The nominees for the 85th annual Academy Awards will be announced for such categories as acting and directing, as well as best picture.
>> The Oscars show will air Feb. 27 at 6 p.m. on ABC.
>> Check Omaha.com/Go for reaction and more Oscar predictions from World-Herald entertainment writer Bob Fischbach.
2013 MIDLANDS INTERNATIONAL AUTO SHOW
>> See and feel the latest trucks, SUVs, hybrids and sports cars from every manufacturer before they hit the showroom floor.
>> Visit Brain Busters, a family-friendly indoor puzzle exhibit.
>> CenturyLink Center in downtown Omaha.
>> Show runs through Jan. 13.
>> Tickets: $9, adults (13 and older); $5, kids (7-12); Free, children (6 and younger); $6, seniors and military personnel (Need ID).
>> Info: Omahaautoshow.com.
FRIDAY
MOVIE RELEASE:
>> "Zero Dark Thirty": Documents the decade-long search for Osama bin Laden after the Sept. 11, 2001, attacks and his eventual demise at the hands of U.S. special operations forces in May 2011.
>> "Gangster Squad": Members of a secret part of the Los Angeles Police Department (Josh Brolin and Ryan Gosling) tries to end the powerful reign of gangster Mickey Cohen (Sean Penn).
– Compiled by World-Herald staff writer Josh Frigerio
* * *