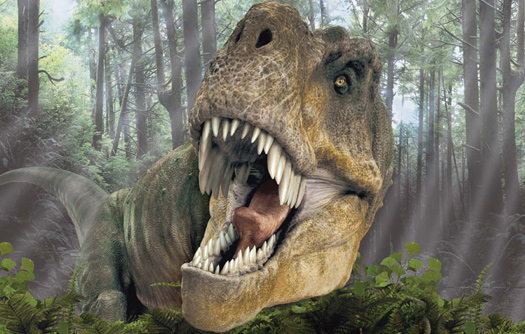 Make up for the lousy cold weather we had this week and enjoy the many events happening this weekend around Omaha. Thankfully, no snow or hail is predicted. So get out and enjoy the day!
Explore the world of science this weekend at the Nebraska Science Festival. There will be science and technology related activities all around the Omaha area. For a schedule of events, visit nescifest.com/schedule.
Step back in time 65 million years with "Dinosaurs Alive! The Lost Valley," the Henry Doorly Zoo's newest exhibit opening today. The exhibition is open 9:30 a.m. to 4 p.m. daily and is located down the hill from the rhinos.
It's kids night out at It's Your Pottery, 2518 S. 132nd. Kids ages 6-and-older will enjoy a night of pizza, drinks, creative activities, and games from 6 p.m. to 9 p.m. Cost is $25 per child. For reservations, call 402-330-3470.
Experience the International Horse Jumping Competition today at the CenturyLink Center. The show begins at 7 p.m. Tickets range from $10-$35.
Baseball season is back in full swing! It's opening day for the Omaha Storm Chasers at Werner Park, 12356 Ballpark Way, Papillion, NE. Tickets range from $7 to $16.50. Game starts at 7:05 p.m. Fireworks will follow the game.
Watch the Omaha Lancers play the Dubuque Fighting Saints at the Ralston Arena, 7300 Q St. Game starts at 7:05 p.m. Tickets can be purchased at the box office and range from $13.25 to $22.
Take part in the Omaha Health, Wellness & Fitness Expo today at the CenturyLink Center from 10 a.m. to 5 p.m. and again on Sunday from 10 a.m. to 4 p.m. Hear from experts on ways to improve your lifestyle, live longer, better and happier.
The Omaha Parks and Recreation Department will host a citywide Discovery Day to learn about what is offered around area parks. There will be free activities children can take advantage of all day.
Wedding bells in your future? Come to Mangelsen's, 3457 S. 84th St, "Bridal Extravaganza" from noon to 4 p.m. for unique wedding ideas and giveaways. Admission is free.
Take part in Garbo's Salon and Spa "Cut-a-thon" from 11 a.m. to 3 p.m. Kids and mens' cuts are $10, women's are $15 and a polish change is $5. All proceeds will be donated to the Leukemia and Lymphoma Society. Participating Garbo's are at Regency Court and Eagle Run.