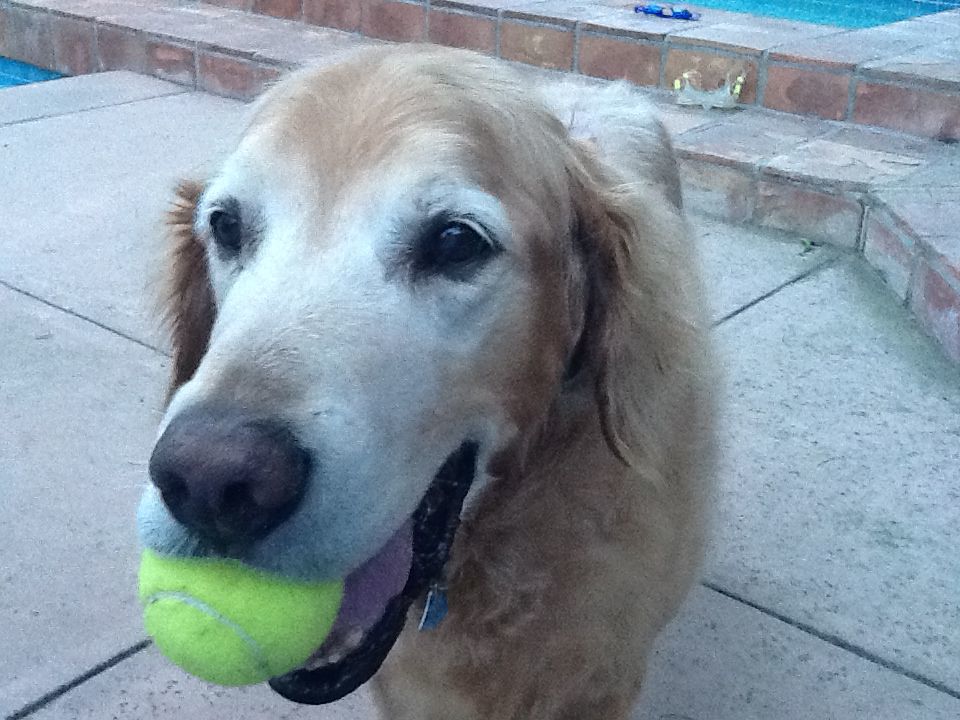 Dog Gone Problems is a weekly advice column by David Codr, a dog behaviorist in Omaha. David answers dog behavior questions sent in by our readers. You can reach him at dogbehaviorquestions@gmail.com.
Our Golden Retriever, Sonny, is afraid of fireworks. We are dreading the next week when he is so scared he barely eats and just curls up in the back of the closet or corners, shaking. No matter how much we pet him, he won't stop. How can I help Sonny stop feeling afraid of fireworks?
The best way to help a dog who is afraid of fireworks is to start desensitizing them a month before the holiday arrives. Here is a video we send our clients who have dogs who fear fireworks.
Once the dog starts hearing fireworks in your neighborhood that are not associated with treats, it makes it challenging to to use this method. This is why you want to start a month before. However, some practice can help as long as you can practice at times no one in the neighborhood is setting off fireworks.
If your dog is too stressed to practice the techniques in the above video, here are seven tips that will help dogs afraid of fireworks.
1. Do not pet your dog when he is displaying signs of stress, fear or anxiety. Anything your dog is doing when you pet him is what you are specifically rewarding and amplifying. This includes unbalanced states-of-mind like stress, fear or anxiety. Instead, allow your dog to move away from the sound. When you interact with the dog, lay your hand on him without petting. This is comforting to dogs and won't amplify the fears.
2. Increase your dog's exercise throughout the day. This is probably the best option if it's too late to desensitize your dog. Exercise your dog in multiple short — but intense — sessions throughout the dog. Try to work in walks earlier in the day when there is less of a chance of encountering fireworks. Be sure to use a no-slip collar like a Martingale or secure harness so he can't slip his collar if you encounter some fireworks unexpectedly. If your dog is too fearful to go outside, consider indoor exercise options like the doggy stair master, scent games (google the term for examples), feeding out of treat-dispensing toys or a snuffle mat. If a dog isn't super fearful, owners should consider walking them when the fireworks are set off at night. This can really help since dogs process things by literally moving forward. Giving your dog an activity can help distract him.
3. Play music. Start playing some classical music in the room where your dog spends most of his time. Each day, turn up the volume slightly so that by July 4, you can play it loud enough to drown out some of the sounds.
4. Use dog treats. Get your dog some ingestible chew items like cow knee caps, bully sticks or marrow bones. When dogs are stressed, they like to chew on thing to relieve the pressure. Having enticing chew items like these can help distract your dog and give him a stress-relieving activity. Additionally, you can ask your local pet store if they have any CBD dog treats. Some dogs respond very well to this natural remedy. Just be sure to follow the instructions for the amount. Do not exceed the recommended dosage.
5. Close the blinds in your house. This will help so the dog can't see the fireworks. You should also limit his access to outside when people nearby are lighting fireworks, as the smell of sulfur is a strong trigger for many dogs.
6. Take a drive. If you have a big, professional-style fireworks show happening near your home, go out for a drive during that time. I have had many clients report that driving on an interstate that circles a city is a great option for this. You get to see the fireworks people are setting off, but are far enough away that the smell and sounds are not triggers for the dog.
Hope everyone has a safe, socially-distance Fourth of July celebration. Good luck and remember — everything you do trains your dog. Only sometimes you mean it.
---
Meet the 10 (very good) dogs who have been at the Nebraska Humane Society the longest:
Meet the 10 (very good) dogs who have been at the Nebraska Humane Society the longest
These are the very good dogs who have been at the Nebraska Humane Society the longest. All are up for adoption as of March 10. For more information on the adoption process and to see all dogs available for adoption, visit nehumanesociety.org/adopt. 
Be the first to know
Get local news delivered to your inbox!