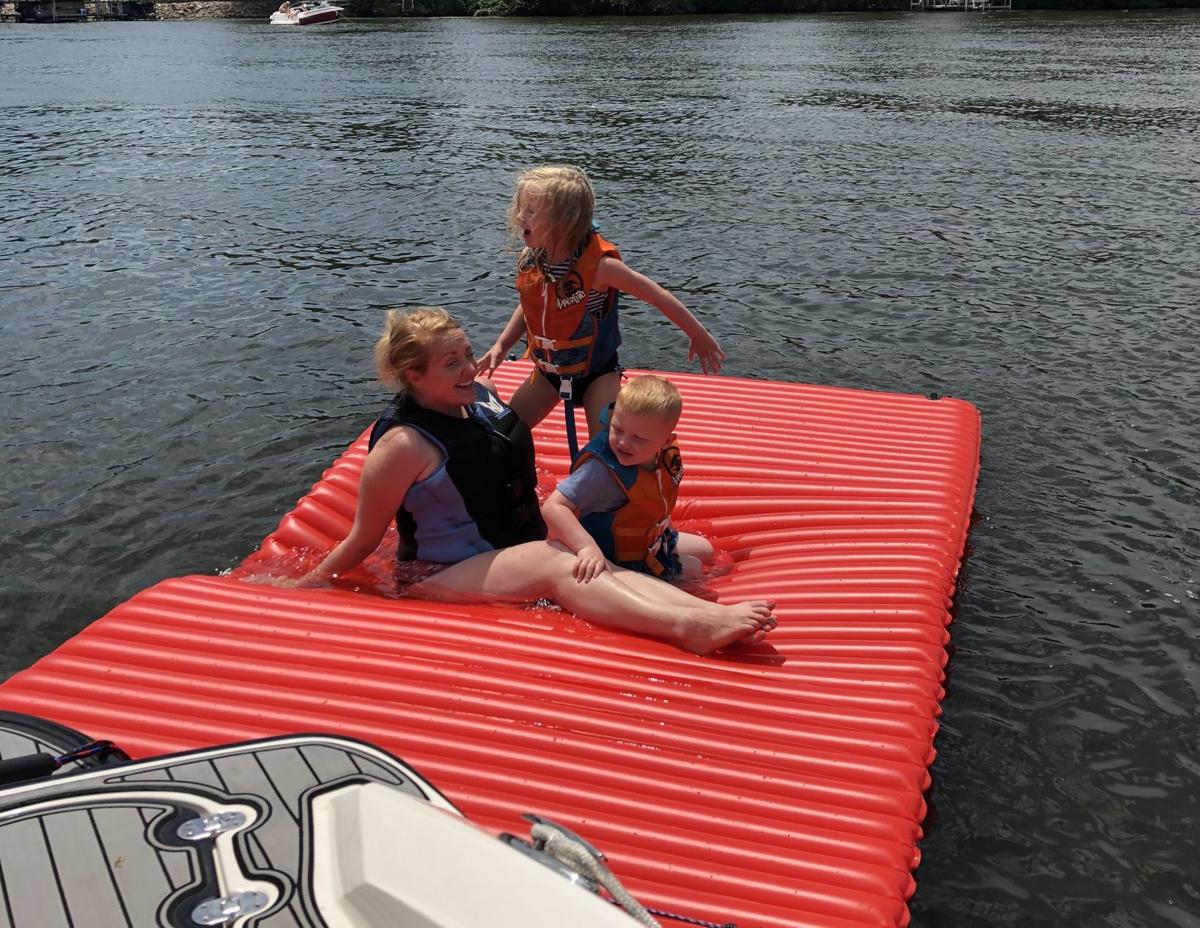 When my husband and kids took our geriatric dog on a walk recently, I found myself alone in an empty house. With dishes to do, I decided to blast Lizzo and get to work. I moved, twerked, lip-synced and used my sponger as a microphone.
When they got back earlier than expected, I was met with a "Ew, mom. Why are you all sweaty?" from my children.
"I worked out," I told them.
At 35 years-old, I have dimples and cellulite on my thighs, an empty "kangaroo pouch" adorned with "tiger stripes," a few wrinkles and acne. What a fun age! However, I'm more confident in my appearance now than I was in my youth.
I attribute that to age — I'm more mature and don't care about what other people think — and to our current role models who are promoting body inclusivity like never before.
There's Lizzo, who I love. Thank you for reminding me that I got juice and it's all good. Rihanna has a clothing line called Fenty and models her designs on curvy mannequins. I look at them and see my figure! Nebraska native and plus-size model, Ashley Graham, is unapologetically killing it. Saturday Night Live's Aidy Bryant created the show "Shrill," where the protagonist is fighting every curvy woman stereotype — and her outfits are to die for.
These role models were not available when I was in high school, afraid to eat too much at lunch for fear of looking "big." I was so wrapped up in my body image that I wore JEANS throughout the summer. Hot, non-breathable denim to cover up my legs.
Now? I wear shorts and summer dresses every day in the summer. And I look good. I feel good. I noticed other women were no longer hiding their bodies at the pool, and neither did I.
At any given moment I teeter from a size 11 to 14, and I'm not going to stress out about it. My workout routine is for mental clarity and to feel stronger. I finally believe my husband when he tells me I'm beautiful.
Don't get me wrong...I would love to look like Rachel Green — all petite and trim. But that's not me. It's not even in my personality to be petite. What I love about this time period for women is that we have finally accepted that we are built uniquely — and that's beautiful.
We still have a long way to go for total body inclusivity, but I'm happy my daughter can see her mother wear weather-appropriate clothing versus shamefully covering up my arms, legs and butt.
Kristine Rohwer is a marketing professional who resides in Omaha, Nebraska with her husband and three children. Founder of Elkhorn Family, you can follow her page on Facebook.
Be the first to know
Get local news delivered to your inbox!