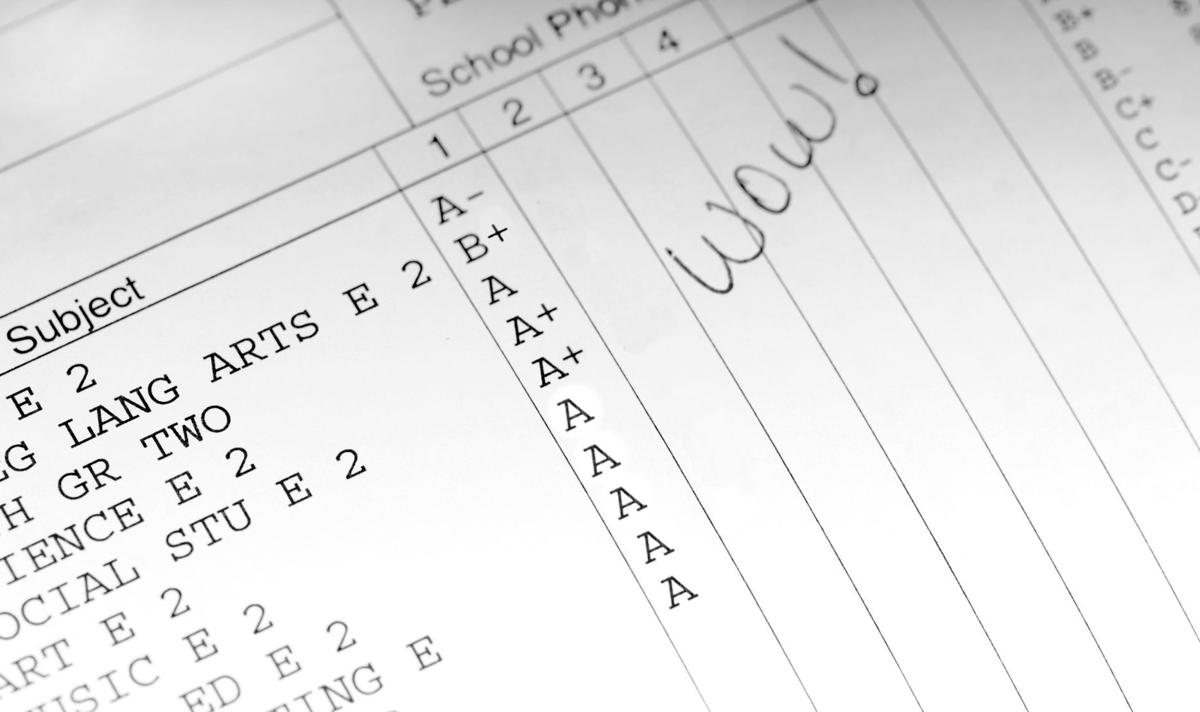 Children have been back in school for a month or two by now, which means there's an important milestone coming up: the first report card of the year.
"Parents should give the report card much more than a glance," says Gwyn Morris of Omaha Huntington Learning Center. "This early 'checkup' shares a lot about how children are progressing in all subjects and how ready they were or weren't for the grade."
As you review your child's first report card of the year, Morris suggests paying careful attention to these six things:
Grades are the most obvious sign of how your child is doing in school. Look at both the grades themselves and the change in grades from last year. Did your child end sixth-grade math with an A but now has a B- at the start of seventh grade?
2. Teacher comments about behavior
Read all remarks about your child's academic attitude and classroom behavior. Does the teacher mention concern about responsibility, self-control, ability to work well with others, aggressiveness or anything else? Does the teacher commend your child for his or her work ethic, attitude or team effort?
Remember that the report card isn't just a tool for identifying problems. Take note of positive comments about your child as well. Your teacher gets to know your child on a different level, after all. He or she might notice aspects of your child's personality and performance that are special or exceed expectations.
4. Marks or comments about study habits and organization
Good study skills are essential, and the further your child progresses in school, the more important those skills become. Look for any indicators about your child's study habits and organizational/time management skills (or lack thereof).
It's only the first report card of the year, but the teacher might have included measurements about your child's progress toward grade-level standards for the year or the semester.
Straight As looks great, but you must read between the lines on report cards as well. Did your child forgo honors English for regular English, receiving an A+ on the report card? Just as you do not want your child to be overly challenged in school, you don't want your child to lose opportunities to reach his or her potential. A conversation with the teacher might help you better assess whether your child is being appropriately pushed.
Morris reminds parents that the report card is just one tool to help them support their children. "Being involved as a parent and communicating frequently with teachers is absolutely critical," she says. "It's also vital that you establish a good working relationship with your child regarding school. Set expectations and support your child as a student by asking about school often. And when questions about the report card do come up, have an open conversation with your child as well as any teachers or guidance counselors."
School problems rarely go away, Morris says. "The longer they're ignored, the harder it is for children to catch up and rebuild their self-esteem."
Huntington Learning Center specializes in customized instructional programs for students of all ages. Its certified tutors provide individualized instruction in reading, phonics, writing, study skills, elementary and middle school math, algebra through calculus, chemistry, and other sciences. It preps for the SAT and ACT, as well as state and standardized exams. Huntington programs develop the skills, confidence, and motivation to help students succeed and meet the needs of Common Core State Standards. Founded in 1977, Huntington's mission is to give every student the best education possible. Learn how Huntington can help at www.huntingtonhelps.com or call 1-800 CAN LEARN. For franchise opportunities please visit www.huntingtonfranchise.com.