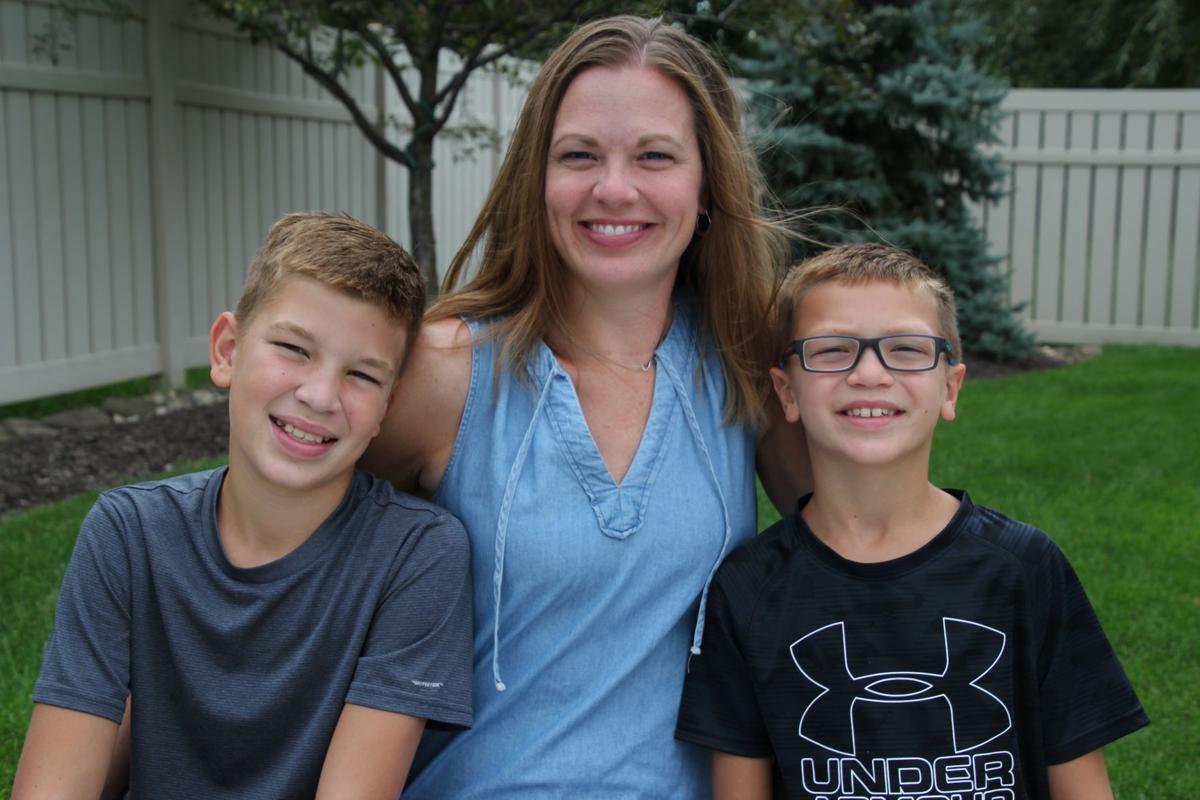 Even before he was diagnosed as a first-grader, Brayden Geiger displayed most of the signs associated with Attention Deficit Disorder (ADD) at home and school.
His mom, Danielle, said everything they worked on together at home seemed like a new concept at school for Brayden – even simple spelling words or simple addition.
"We hoped it was just him being a boy and that he would grow out of it," she said. "First grade got harder as the expectations for listening were much more apparent, and he wasn't able to sit still and listen."
At the suggestion of Brayden's teacher, Danielle and husband Greg scheduled an appointment with their son's pediatrician. Brayden was diagnosed with ADD and an anxiety disorder.
Medication quickly addressed his attention deficit, and he started showing improvement in his impulsivity, attention and focus.
But when Brayden and eventually younger brother Nick, who was also diagnosed with ADD, showed signs of struggling in school two years ago, Danielle reached out to Huntington Learning Center to give them both the tools they needed for success in the classroom.
"Their inability to focus and pay attention at school was making it hard to complete work at school, so they were often bringing things home that they didn't finish in school," she said. "In addition, we noticed their grades were suffering as the subjects and assignments got harder."
The program at Huntington Learning Center is set up to test kids and determine what they need to be successful in school.
They meet several times weekly in a group setting with a tutor who uses different methods and tactics to improve their focus and ultimately increase their reading comprehension skills. This also positively impacts their math results.
Even more importantly, the work Brayden and Nick did through Huntington increased their self-confidence and belief that they could succeed on daily classwork as well as standardized tests.
"Before coming to Huntington, Brayden was sure that if he took the HSPT (High School Placement Test) that he wouldn't do well, but he passed," said Gwyn Morris, center director. "If he is unsure, he will always ask for clarity, and he has gained many tools to help him with organization, staying on task and time management."
Danielle said she and the boys have seen significant improvement in all areas – better grades, getting their schoolwork done at school, doing better on standardized tests, etc.
"I can focus a lot better in school, and my grades have definitely improved," said Brayden, an eighth-grader at Elkhorn Ridge Middle School. "I made the honor roll last year. I used to get 4s and 5s and now I get all 1s and 2s. I did really, really good on my math MAP test (standardized testing at his school) last year!"
Nick agrees, saying the progress he made during the past two years at Huntington Learning Center has had a lasting impact upon him and his outlook toward learning.
"I can focus better at school, my grades have improved, and it is easier to take tests and do assignments because I understand what I am doing and don't feel so overwhelmed, or that I need to rush," said Nick, a fifth-grader at West Bay Elementary. "Huntington is amazing. The teachers are nice, and they have really helped me."
About Huntington
Huntington is the tutoring and test prep leader. Its certified tutors provide individualized instruction in reading, phonics, writing, study skills, elementary and middle school math, Algebra through Calculus, Chemistry, and other sciences. It preps for the SAT and ACT, as well as state and standardized exams. Huntington programs develop the skills, confidence, and motivation to help students succeed and meet the needs of Common Core State Standards. Founded in 1977, Huntington's mission is to give every student the best education possible. Learn how Huntington can help at www.huntingtonhelps.com. For franchise opportunities, please visit www.huntingtonfranchise.com.
©2018 Huntington Mark, LLC. Huntington Learning Center®, the three-leaf logo, and 1 800 CAN LEARN® are registered trademarks of Huntington Mark, LLC. Each franchised Huntington Learning Center is operated under a franchise agreement with Huntington Learning Centers, Inc.