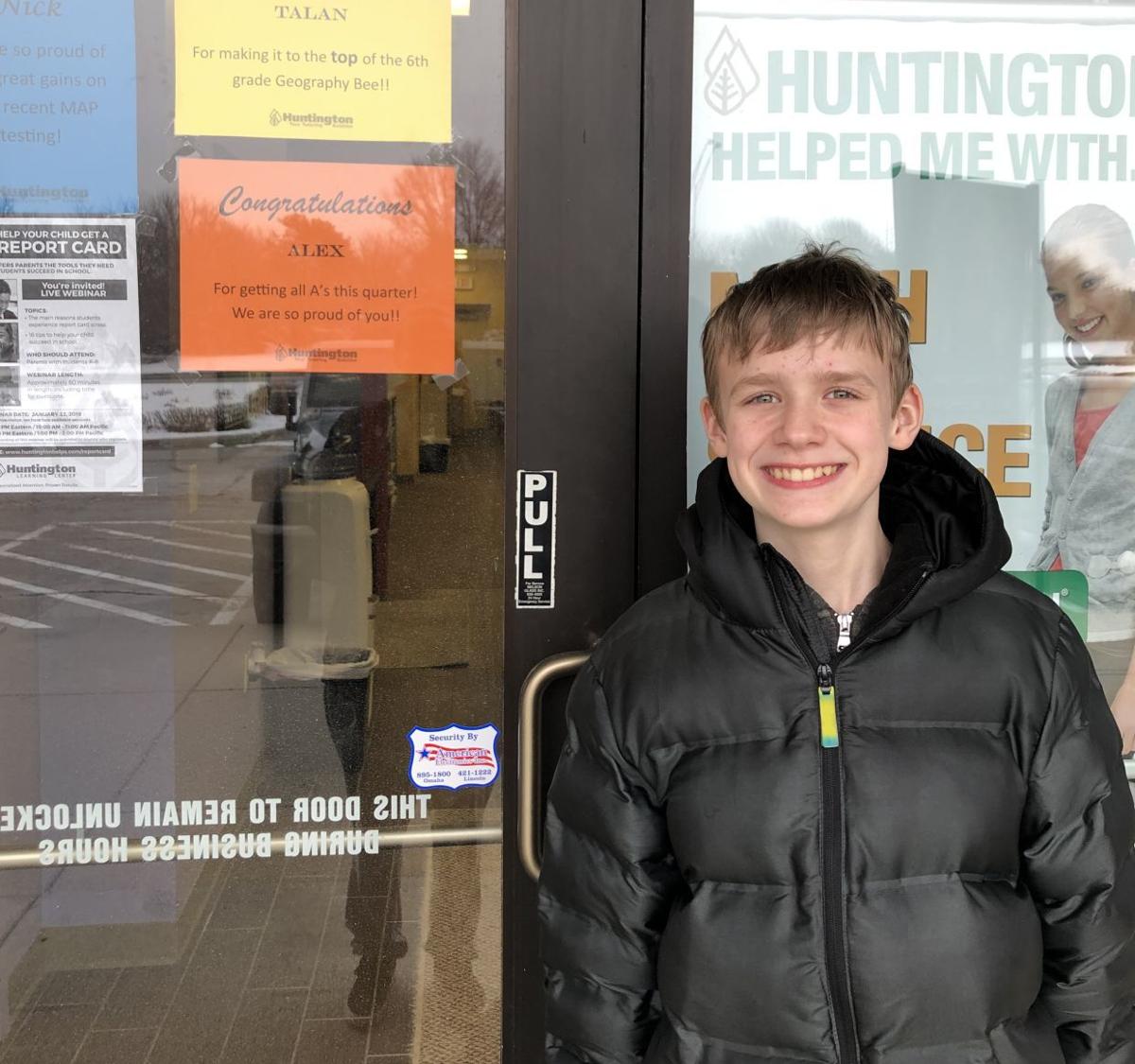 Although son Talan had exhibited fleeting signs of anxiety in the past – even as early as kindergarten – the anxiety he experienced at the start of sixth grade last fall was much more alarming to mom Cara Kuhne.
He couldn't concentrate. He was constantly afraid of failing and disappointing his teacher. He was behind and couldn't seem to catch up, even though he knew the material and excelled in math (he was in an advanced mathematics class).
His parents, doctors and teachers couldn't figure out what was wrong.
"Here was my bubbly, sarcastic child who became defeated because he had such a hard time transitioning from elementary to junior high," Cara said. "That led to a lot of anxiety that affected his performance in the classroom.
"We're not exactly sure why, but we think it had to do with meeting new adults in positions of authority and not wanting to disappoint them, so he puts a tremendous amount of pressure on himself to do well. It's been very difficult for him."
Recognizing this problem, Cara first sought the help of a therapist for Talan, but that didn't alter his reactions.
They considered hiring a private tutor but decided to pursue another route to ease his anxiety in the classroom – particularly when it came to math instruction and homework at Elkhorn Ridge Middle School.
Having heard about Huntington Learning Center from a variety of advertisements, Cara looked into its services and quickly discovered that it was the place that could help her son.
"I was impressed right away with Huntington's longevity in Omaha, and once we met with Gwyn Morris (center director) and everyone there, they quickly understood what I was talking about and what Talan was experiencing and put together an education plan specific to Talan's needs," Cara said.
"He's very bright, and he loves science, so I knew he was understanding the material in math. He just had trouble controlling his anxiety. Huntington knew what to do to help him gain confidence and believe that he could do it on his own."
Huntington teachers helped Talan handle increased homework and a faster pace in middle school. Along with teaching him to take better notes in class and be more organized and self-sufficient, they helped him understand syllabus timelines and manage his schedule for handing in assignments.
But ultimately, Cara said, everyone at Huntington has helped Talan believe in himself and his natural abilities for learning and practicing math.
"Middle school isn't as 'fluffy' as elementary school because the teachers hold the students more accountable for their own work and schedule, and it took him a while to acclimate to those higher expectations and increased responsibility," Cara said. "There were numerous times when he came home from school last fall really upset and very distraught.
"But now, he's such a different kid. He's still a lovable, funny kid, but now he's much more confident and sure that he's doing his best work. Huntington has played a big role in that, and it's obvious from Talan's calmer demeanor and confidence that their work with him is making a huge difference."
Huntington is the tutoring and test prep leader. Its certified tutors provide individualized instruction in reading, phonics, writing, study skills, elementary and middle school math, algebra through calculus, chemistry and other sciences. Huntington offers prep for the SAT and ACT, as well as state and standardized exams. Founded in 1977, Huntington's mission is to give every student the best education possible. Learn how Huntington can help at www.huntingtonhelps.com. For franchise opportunities please visit www.huntingtonfranchise.com.