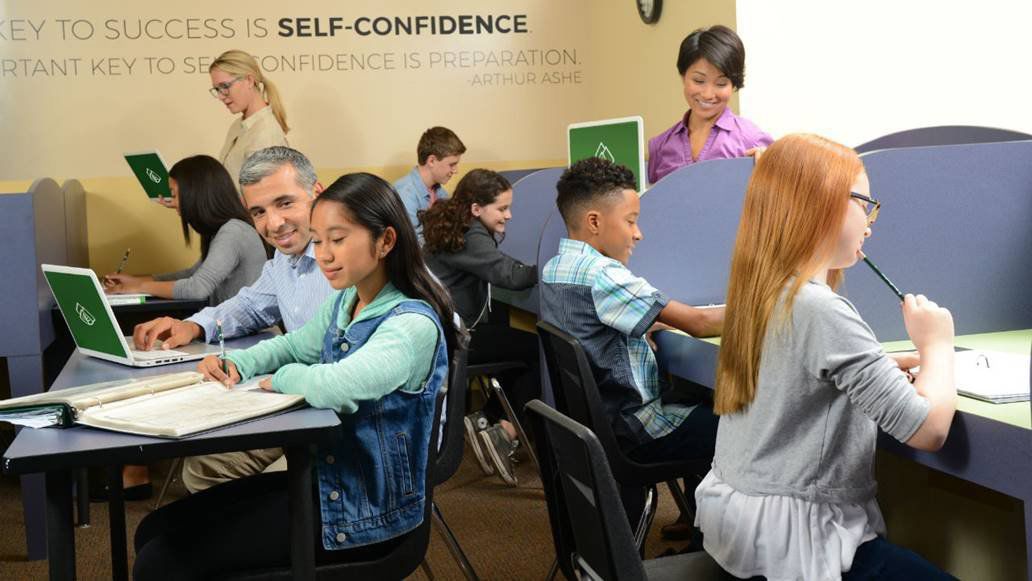 Many parents have heard the scary-but-true statistic that children who do not read over summer break can lose two to three months of reading achievement. According to Reading Rockets' review of 13 empirical studies on summer reading loss, over time, this can create a compounded achievement gap of 1.5 years before a child has even reached middle school.
The good news: you can curb the summer loss. With Huntington Learning Center, you can help your child strengthen that "reading muscle" and prevent the dreaded summer slide.
Huntington's annual summer reading program – Reading Adventure – launched in 2007 with the intention of getting children excited to read over the summer. The program, which runs from May to August, is open to students from kindergarten through 12th grade.
Center Director Gwyn Morris says the program provides a fantastic opportunity for students to learn in a fun, stress-free environment.
"Summer is a good time for students to read for the pure enjoyment of it," she said. "Our reading lists include many popular titles that are perfect for students of all reading abilities. When they go on family vacations, they can read while traveling because books are very mobile – either printed, on Kindles or whatever. They are a great alternative to video games."
Students choose from Huntington's pre-selected book lists. They set goals, which helps with planning and time management, and write a quick report after reading each book.
Each student receives a reading "passport" to record books as completed and to note what he or she learned and enjoyed about each book. Students are then recognized and rewarded for their reading accomplishments with a party at the end of the summer.
Huntington also offers summer tutoring, which helps teens studying high school math or writing or those seeking test prep for the ACT and SAT. With fewer day-to-day responsibilities and distractions during the summer, students can more easily prepare for the challenges of the new year.
"We see students make a lot of gains over summer because it's a great time, free from other school classes, to catch up and move forward," Morris said.
For students who experience classroom or test anxiety, Huntington can provide consistent practice, which helps them gain confidence. Following an academic evaluation, Huntington puts together a learning plan that is individualized for each child rather than one comprehensive action proposed to all.
Students tutored by Huntington on average show improvement of 26 percent in reading comprehension, 19 percent in vocabulary and 20 percent in mathematics. So instead of falling behind, students actually can make gains.
"When they return to school, they start the year so much stronger because of the work they do during the summer months," Morris said.
Best of all, students will have fun as they work toward achieving their goals.
For more information about Reading Adventure and Huntington Learning Center's wide range of tutoring services, call 402-884-4407 or visit www.huntingtonhelps.com.
Huntington is the tutoring and test prep leader. Its certified tutors provide individualized instruction in reading, phonics, writing, study skills, elementary and middle school math, algebra through calculus, chemistry and other sciences. Huntington offers prep for the SAT and ACT, as well as state and standardized exams. Founded in 1977, Huntington's mission is to give every student the best education possible.