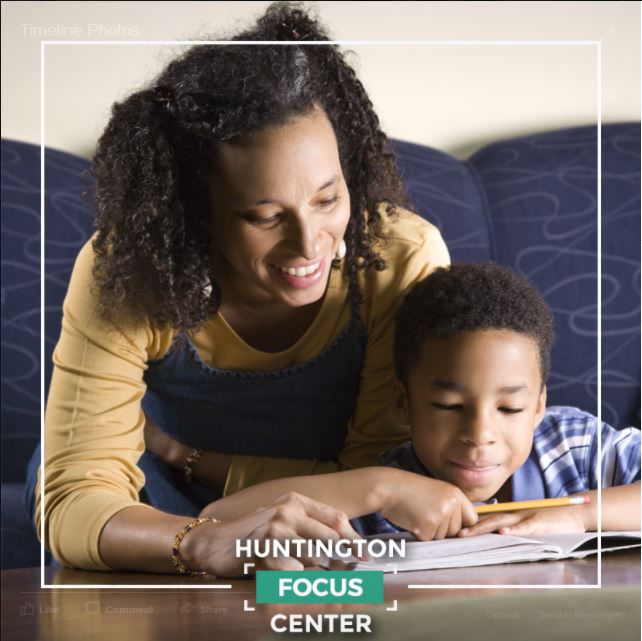 When hackers sought to discredit US Olympians by releasing their medical records, it was revealed that Simone Biles had sought and obtained an exemption for the use of a therapeutic medication.
The medication, as it turns out, was prescribed to treat her ADHD.
While some athletes have yet to comment on their released information, Simone was quick to address the topic. Rather than retreating, she responded proudly and in a way that not only acknowledged her diagnosis but also showed the world that she owns her ADHD. The public's response to her statement has been overwhelmingly positive. 
Having ADHD, and taking medicine for it is nothing to be ashamed of nothing that I'm afraid to let people know.

— Simone Biles (@Simone_Biles) September 13, 2016
Simone Biles is a shining example of how when you own your ADHD you can not only succeed, but succeed at the highest levels.
So, what does it mean to own your ADHD? It means acknowledging and accepting that ADHD is a part of who you are, taking action to treat your symptoms and advocating for yourself so that you can receive the help you need. But how can kids learn to own their ADHD, especially in a world that isn't always supportive? It's a process and a journey that parents can help guide and champion.
1. Acknowledge and accept. Coming to terms with an ADHD diagnosis can be challenging. Feelings of denial, anger and depression are not unusual. But to be honest, these feeling are far more common among parents of children with ADHD than among the kids themselves. Kids are often relieved to learn there is a reason why they have been struggling, feeling out of place or thinking they are different. As parents, you can help your child accept his or her ADHD diagnosis by teaching him or her that ADHD is not something to be ashamed of. It is not a personal weakness or failure. Instead, it's something people are usually born with. It's something they have inherited — just like other characteristics such as their height. Having ADHD just means they have some specific challenges, and these challenges can be managed and overcome with treatment and support. Share Simone Biles' tweet with your child. Talk about how she didn't let ADHD get in her way, and how when she publicly acknowledged her ADHD diagnosis, she received 50,000 likes from people who support her!
2. Take action. Once you and your child acknowledge and accept his or her ADHD, create an action plan and share it with your child. Let your child know that doctors, scientists and educators have been studying ADHD for decades, and there are treatments that work. When you make a plan, remember it doesn't need to be perfect. At the beginning, it may only include one or two action items, and that's OK! For your child, simply knowing you have a plan will help put him or her at ease. It clearly shows your child that taking action is what you need to do if you want to succeed with ADHD. Also, talk to your child about the actions he or she will need to take to help himself or herself, such as attending appointments and committing to trying out new strategies at school and at home.
3. Advocate. People with ADHD need a network of support in order to thrive. They need this as kids, and they will continue to need this as adults. So, talk to your child about the people you will be reaching out to for help. Your child's support team can include doctors who will provide medication and/or behavioral treatments; teachers who will provide extra support in the classroom; yourself as a parent who will learn strategies to support your child at home; relatives who you will call on for extra help; coaches and mentors who will teach your child skills through sports or the arts; and tutors who will help your child succeed in school. When you feel your child is ready and when it is appropriate, include your child in meetings at school when ADHD-related accommodations or the need for additional services are being discussed. Allow your child to participate by sharing what it is he or she needs help with, and include your child in conversations about possible solutions.
At 19 years old, Simone Biles is able to own her ADHD because the adults in her life taught her how to accept her diagnosis, take action to get treatment and advocate for herself to receive support from teachers, coaches, teammates and friends. As parents, the steps you take now to help your child own his or her ADHD will enable your child to strive to reach his or her full potential without letting ADHD get in the way.
For additional resources, click here. To read more from Huntington Learning Center on momaha.com, click here.
Dr. Mary Rooney is a licensed clinical psychologist in the Department of Psychiatry at the University of California San Francisco. Dr. Rooney is a researcher and clinician specializing in the evaluation and treatment of ADHD and co-occurring behavioral, anxiety and mood disorders. A strong advocate for those with attention and behavior problems, Dr. Rooney is committed to developing and providing comprehensive, cutting edge treatments tailored to meet the unique needs of each child and adolescent. Dr. Rooney's clinical interventions and research avenues emphasize working closely with parents and teachers to create supportive, structured home and school environments that enable children and adolescents to reach their full potential. In addition, Dr. Rooney serves as a consultant and ADHD expert to Huntington Learning Center.
Huntington Learning Center is the tutoring and test prep leader. Its certified tutors provide individualized instruction in reading, phonics, writing, study skills, elementary and middle school math, Algebra through Calculus, Chemistry, and other sciences. It preps for the SAT and ACT, as well as state and standardized exams. Huntington programs develop the skills, confidence, and motivation to help students succeed and meet the needs of Common Core State Standards. Founded in 1977, Huntington's mission is to give every student the best education possible. Learn how Huntington can help at www.huntingtonhelps.com. For franchise opportunities, visit www.huntingtonfranchise.com.