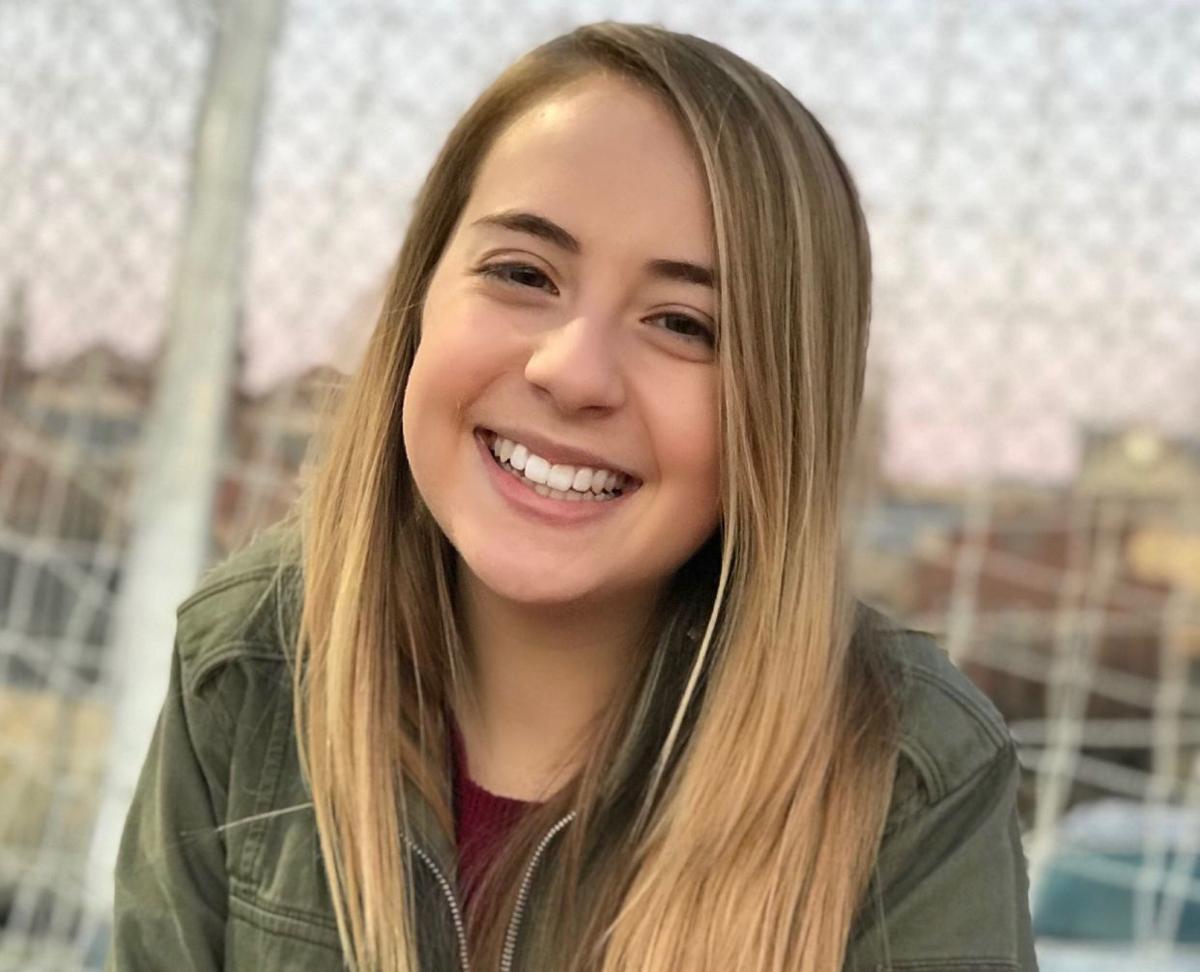 As a member of the National Honor Society, Student Council and Key Club (among other clubs and organizations) at Millard West High School, Sophie Hill is no stranger to high achievement.
So when the junior-to-be scored lower than she wanted on the ACT last summer – too low to be considered for several college scholarships, including a Regents Scholarship from the University of Nebraska-Lincoln – she enlisted help from Huntington Learning Center this winter.
And the returns so far have been outstanding.
"The best part of working with the tutors at Huntington Learning Center is that they cover your strengths to make sure you're up on things that will be on the ACT, but then they focus the learning objectives on the areas where you need the most help," Hill said.
"I've seen my ACT score improve by three points just since starting work with Huntington in late February – and I know I still have more room to improve."
Hill said she first took the ACT as a freshman to gauge her skill level and get in some practice.
Knowing full-well she still had three years to fine tune her test taking and get more comfortable with the process, she said she enlisted the testing expertise of Huntington because her cousins had been successful there in the past.
With the math and science parts of the test among her strengths – she said she has always been good at and drawn to the exact science of math as a discipline – Hill said she has been working with Huntington tutors to raise her scores in English and reading.
"I'd say my scores have gotten stronger across the board, and my stronger areas are helping balance my weaker scores," said Hill, who plans to study actuarial science in college. "But those weaker scoring areas have already improved quite a bit in the few months I've been working with Huntington.
"The exercises we do – annotating during reading assignments and predicting answers before reading the questions as well as taking lots of practice tests – have helped me get stronger in many ways."
Hill said Huntington has helped her increase her score so much and so quickly through a twice-a-week, intensive, focused process involving repetition, practice, time management and test strategy discussion and planning.
And with roughly two years left before graduation, Hill said she knows she still has ample time with Huntington Learning Center's help to increase her ACT score two points (or more) to put herself in better position to land scholarships.
"I know it would have been very hard for me to raise my score as much and as fast as I have without the help of Huntington Learning Center," she said. "I really enjoy working with the staff at Huntington, and they make a very nice learning environment for all of their students. The 1:1 format – having the full attention of one tutor for the entire session – is also great.
"Everyone there has been so great to work with, and I really love how they tailor my sessions to maximizing lessons and work toward improving my areas of weakness without neglecting my strengths. I highly recommend Huntington to anyone interested in increasing their ACT scores."
Huntington is the tutoring and test prep leader. Its certified tutors provide individualized instruction in reading, phonics, writing, study skills, elementary and middle school math, algebra through calculus, chemistry and other sciences. It preps for the SAT and ACT, as well as state and standardized exams. Huntington programs develop the skills, confidence and motivation to help students succeed and meet the needs of Common Core State Standards. Founded in 1977, Huntington's mission is to give every student the best education possible. Learn how Huntington can help.
©2017 Huntington Mark, LLC. Huntington Learning Center®, the three-leaf logo, and 1 800 CAN LEARN® are registered trademarks of Huntington Mark, LLC. Each franchised 
Huntington Learning Center is operated under a franchise agreement with Huntington Learning Centers, Inc.