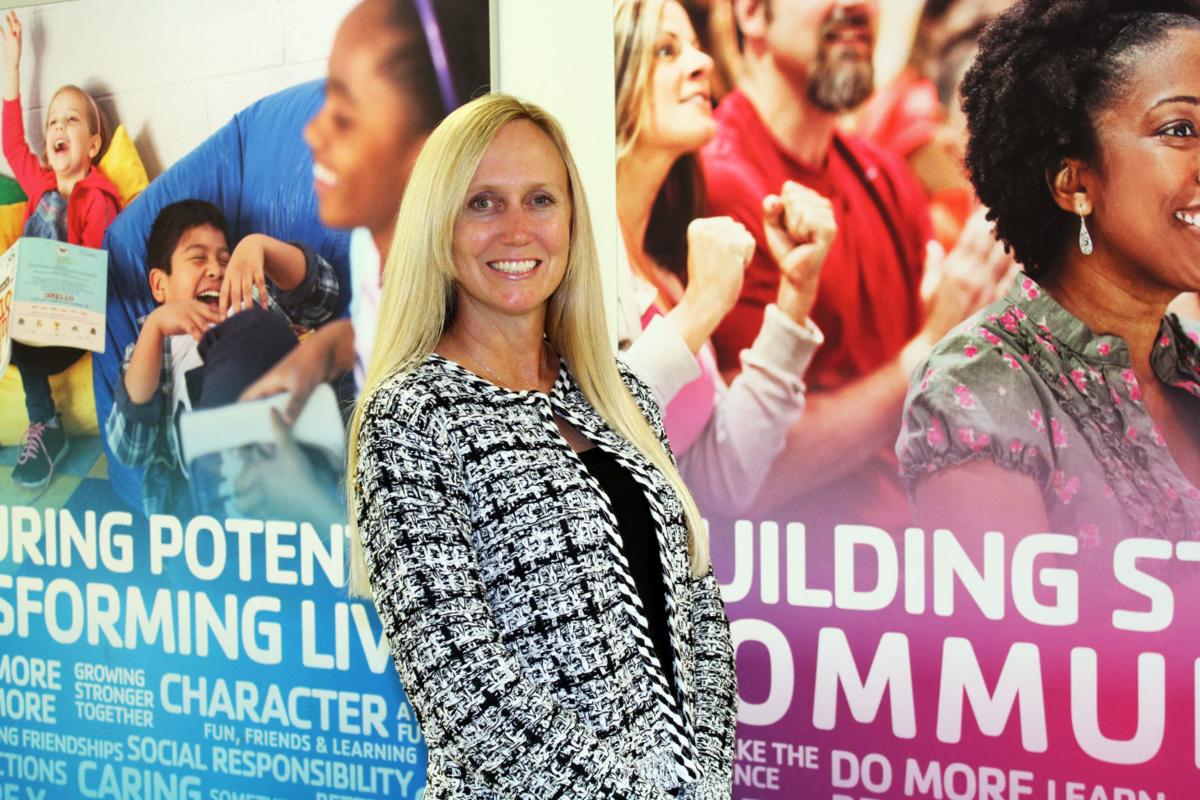 In many ways, Sigrid Moylan is a product of the childhood she enjoyed at her local YMCA in Hutchison, Kansas.
She learned gymnastics, swimming and basketball through Y programs – all of which helped shape her into an accomplished wife, mother and bank officer.
Today she is passing her love and respect for the Y onto her twins, Jack and Luke, and enjoys her connection as an active member of the YMCA of Greater Omaha board of directors.
"The YMCA has been a part of my life since I was a kid, and even though I don't get much time at the Y for myself, I'm here all the time with Jack and Luke," says Moylan, a vice president of treasury services for Great Plains State Bank.
"They love shooting basketball, so I pick them up from school and we go to the Maple Street YMCA. I shag balls – often in heels and my work clothes while they shoot. On the weekends, we go to the Y as a family. They love it."
In addition to the regular shoot-around, Moylan says the boys, who are 6½, also learned to swim through the Y and are getting more involved in other activities and sports there.
Because she, husband Mike, and the twins live in a downtown loft, they also frequent the Downtown YMCA branch.
When they want to swim, they cross the river and enjoy the newer pool and facilities at the Charles E. Lakin YMCA in Council Bluffs.
"We don't have a yard for them to play in, so we go to the Y on those very cold days when there's no school and they are stuck in the house," she says. "We love that you can use your Y membership at any location."
Moylan joined the YMCA board seven years ago at the request of a former CEO who sought more diversity among its members.
She has played an active role in game-changing decisions – most recently construction of the YMCA in Council Bluffs – and hints that more growth for the Y is coming soon.
One thing she really loves is that the YMCA doesn't discriminate against those who have limited incomes but still want to pursue the active, healthy lifestyle the Y promotes and makes possible.
"I absolutely enjoy being part of an organization that supports people at so many different levels of their lives," Moylan says. "Studies have shown that kids and adults both do better at school and work when they live active lifestyles – and how cute is it to watch little kids play basketball?
"As a busy, working mom, there is no better place for our family to enjoy some fun together than the Y. I tell other parents to become members, and to sign the kids up for everything available and see what sticks. There really is something for every member of the family at the Y."