It's obviously good news for Omaha that Berkshire Hathaway is inking a new 20-year lease on its midtown corporate headquarters. What city wouldn't love to boast being home to a Fortune 500 firm with the cachet of Berkshire?
But Warren Buffett calls it "great news" for Berkshire, too. To Buffett, having a base in the grounded, businesslike city far from the chatter of Wall Street is part of Berkshire's genetic code.
"Omaha is consistent with the sort of culture we want to build," Berkshire's chairman and CEO said in an interview last week. "As far as I'm concerned, this is the best place. There shouldn't be any reason for Berkshire to move at all."
Though Buffett, at 88 years old, obviously won't be running Berkshire forever, and leases can certainly be broken, he said he thinks that the new lease and his personal commitment do have meaning. For any future leader to contemplate moving the conglomerate from its home of more than a half-century "would be inconsistent with Berkshire values," he said.
At the opening of Berkshire's annual shareholders meeting last weekend, Buffett told the thousands gathered that the investment firm was signing a new 20-year lease for its headquarters at Kiewit Plaza, near 36th and Farnam Streets.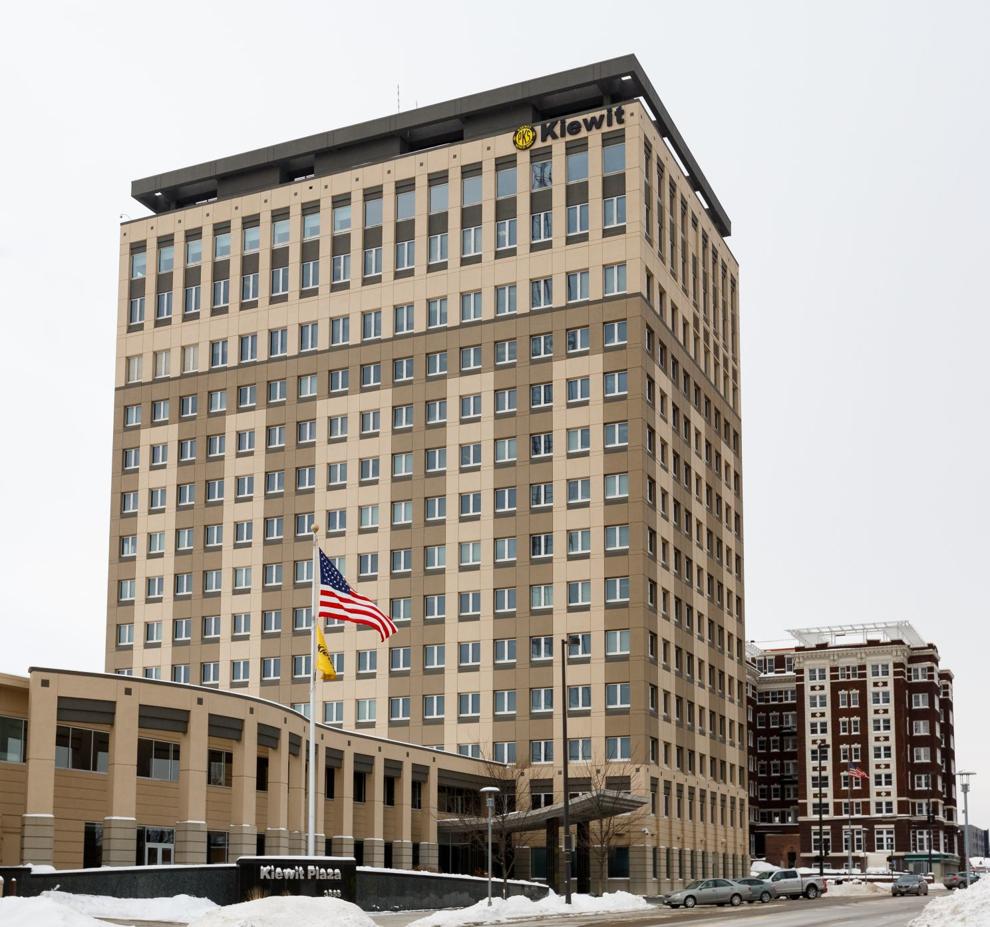 He also said Berkshire would be adding a second floor in the building, a bit of a surprise for a company well-known for a bare-bones office staff that today numbers about 26. He joked that it was a sign that management was "loosening up a little bit."
Buffett historically gives few local interviews. But he did grant one to The World-Herald last week to elaborate on the new lease and Berkshire's future in the city.
Buffett said he has no plans at this point to add to Berkshire's staff. The additional floor space is merely intended to make sure that Berkshire has room to grow in the future.
But the added space is also in itself an indicator of Berkshire's commitment to remain in Omaha for the long term.
"I can't help but believe that 20 years from now, Berkshire will be an even more important company than it is now," Buffett said.
The Greater Omaha Chamber of Commerce was enthused with the lease announcement. President David Brown called it a sign of a lasting partnership between the city and a firm that Brown says has become "synonymous with Omaha."
"It's an integral part of our story, and we really are a better city — with a stronger reputation — because of its presence, its pull and its engagement in our community," he said.
That Berkshire has been rooted in Omaha is as much as anything a product of Buffett's birth.
He was born in Omaha in 1930 and spent his early life here before moving to Washington, D.C., when his father was elected to Congress. He later lived in New York City as he got a master's degree at Columbia University and started his career at a Manhattan investment firm.
Photos: 30 images of Warren Buffett through the years
Buffett family at home in 1956
Buffett, 1966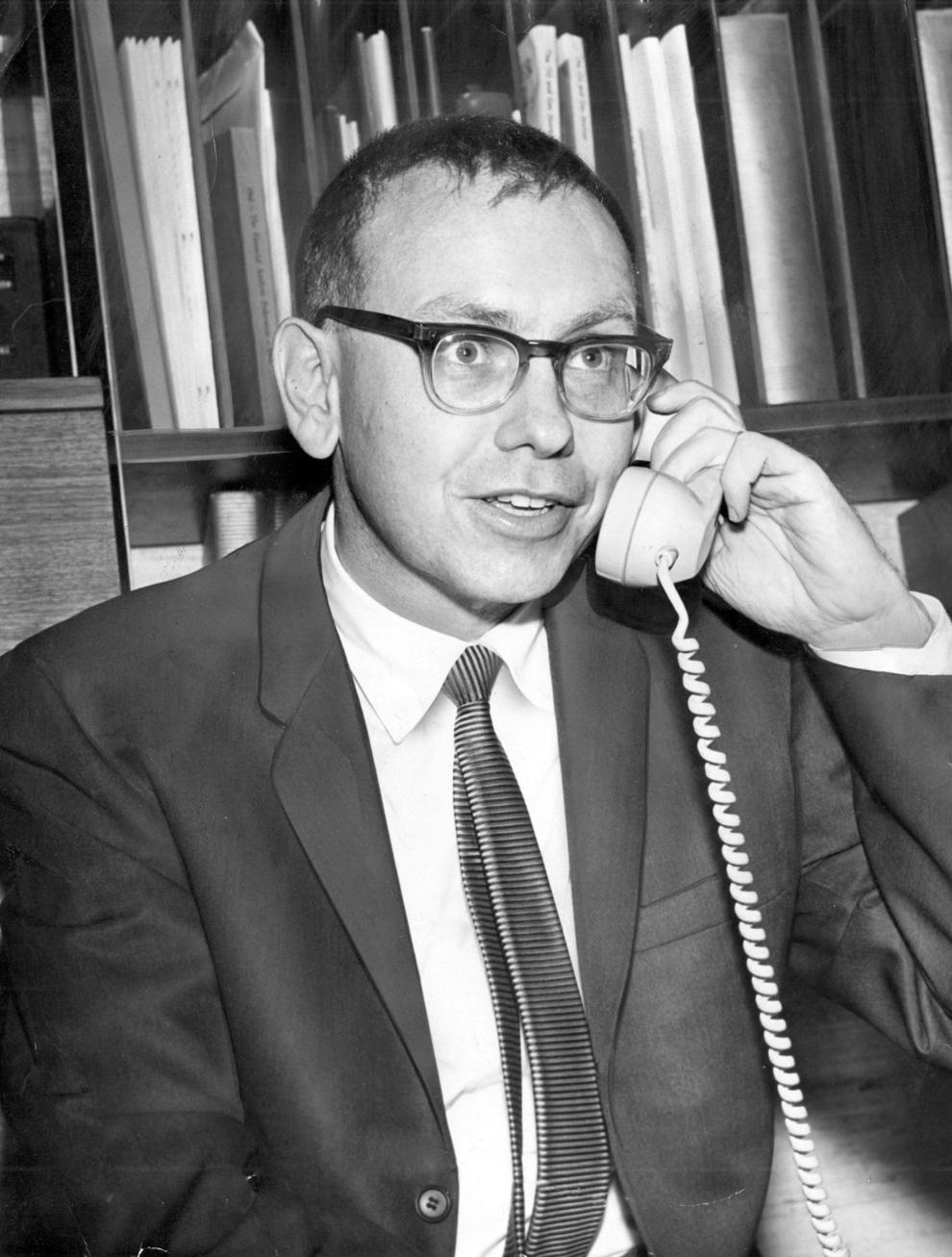 Warren Buffett in 1966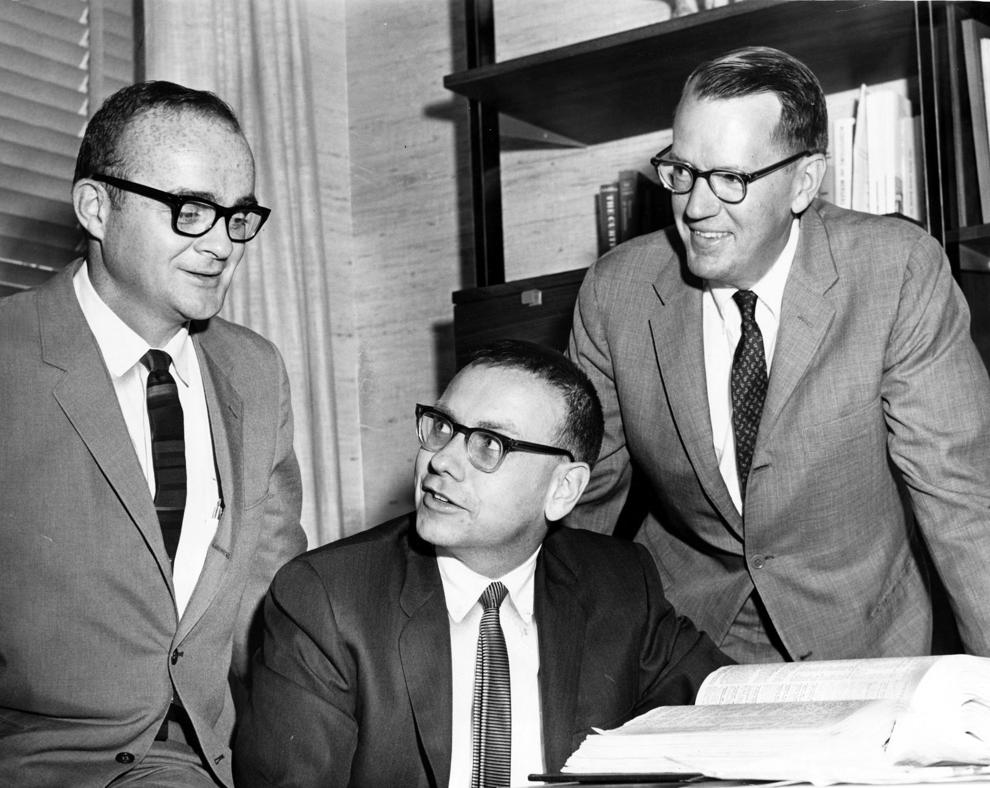 Buffett, vice president of Boys Club-1969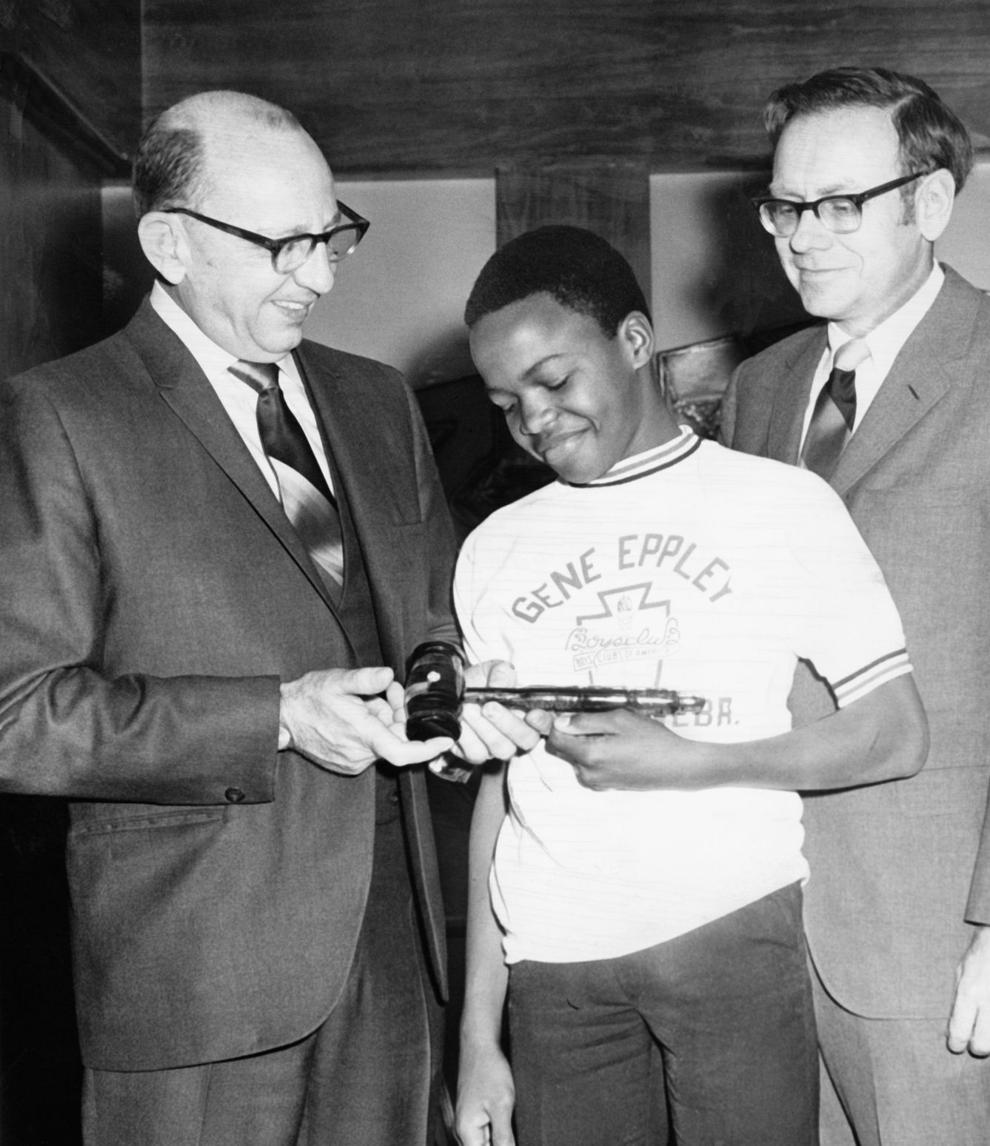 Buffett in the 1970s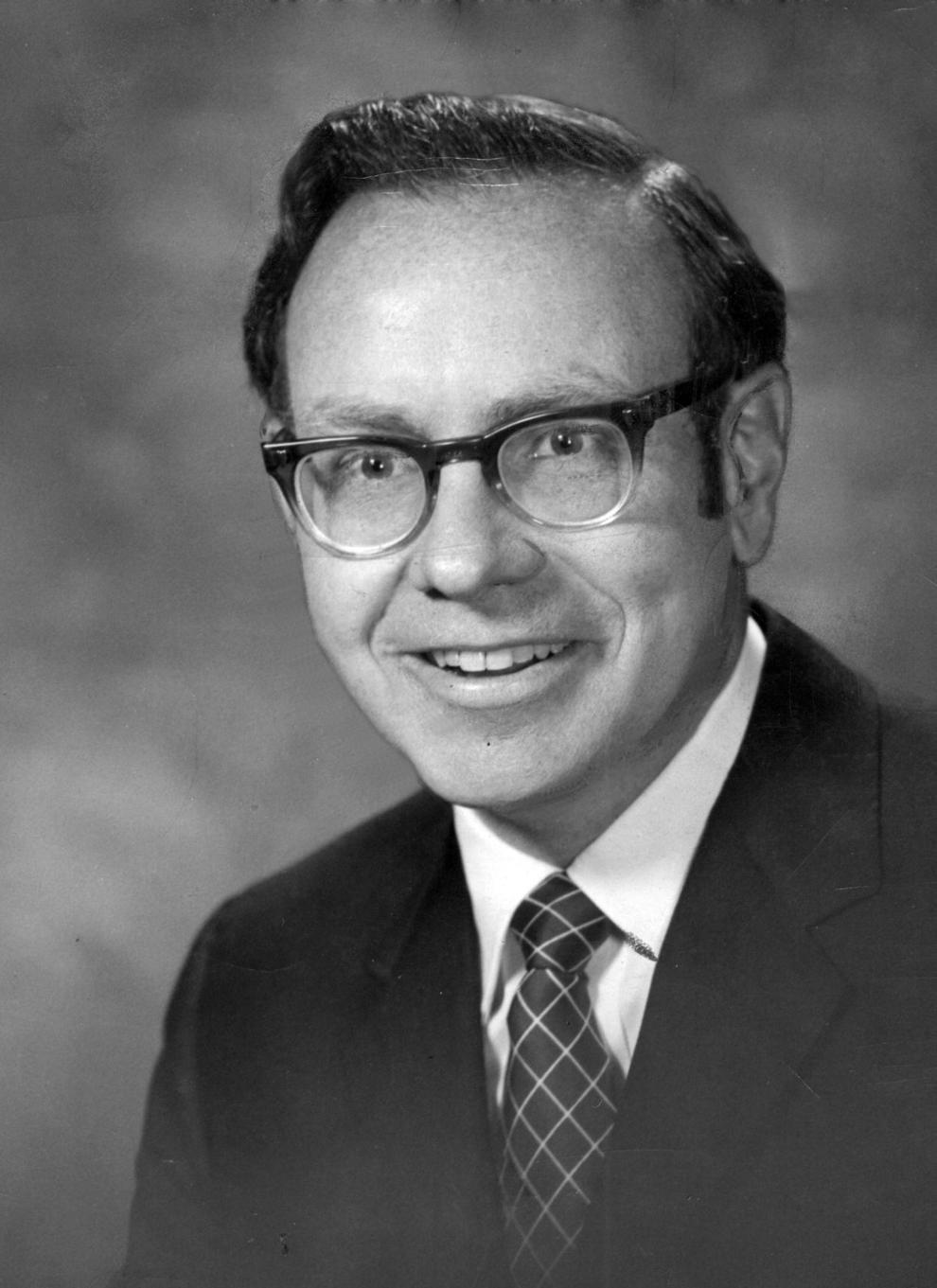 Buffett, Blumkin, 1983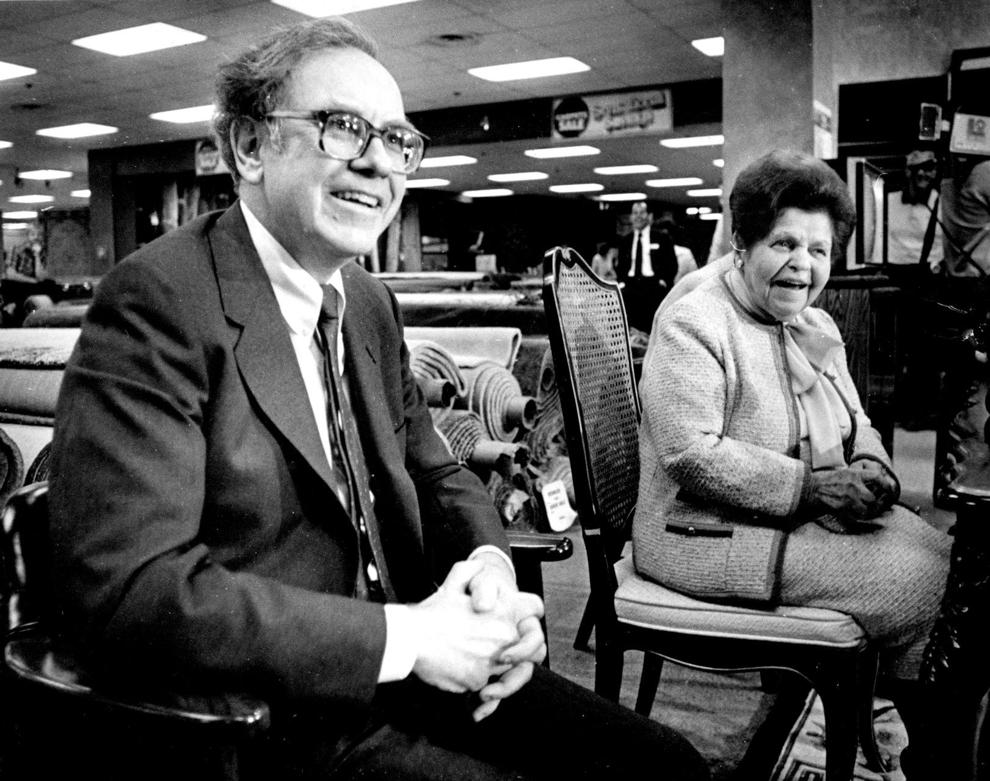 Buffett, 1982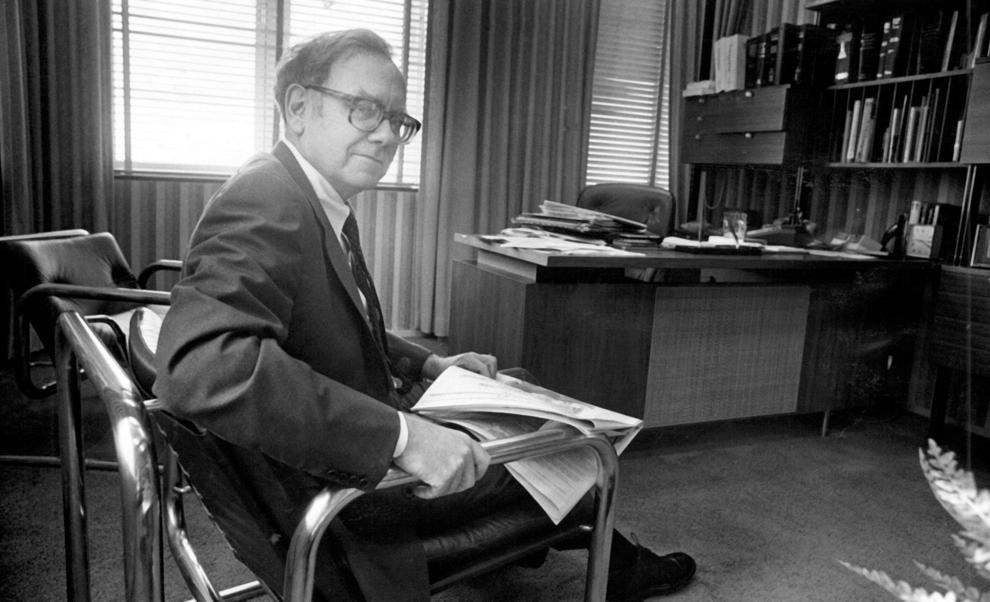 Fortune magazine cover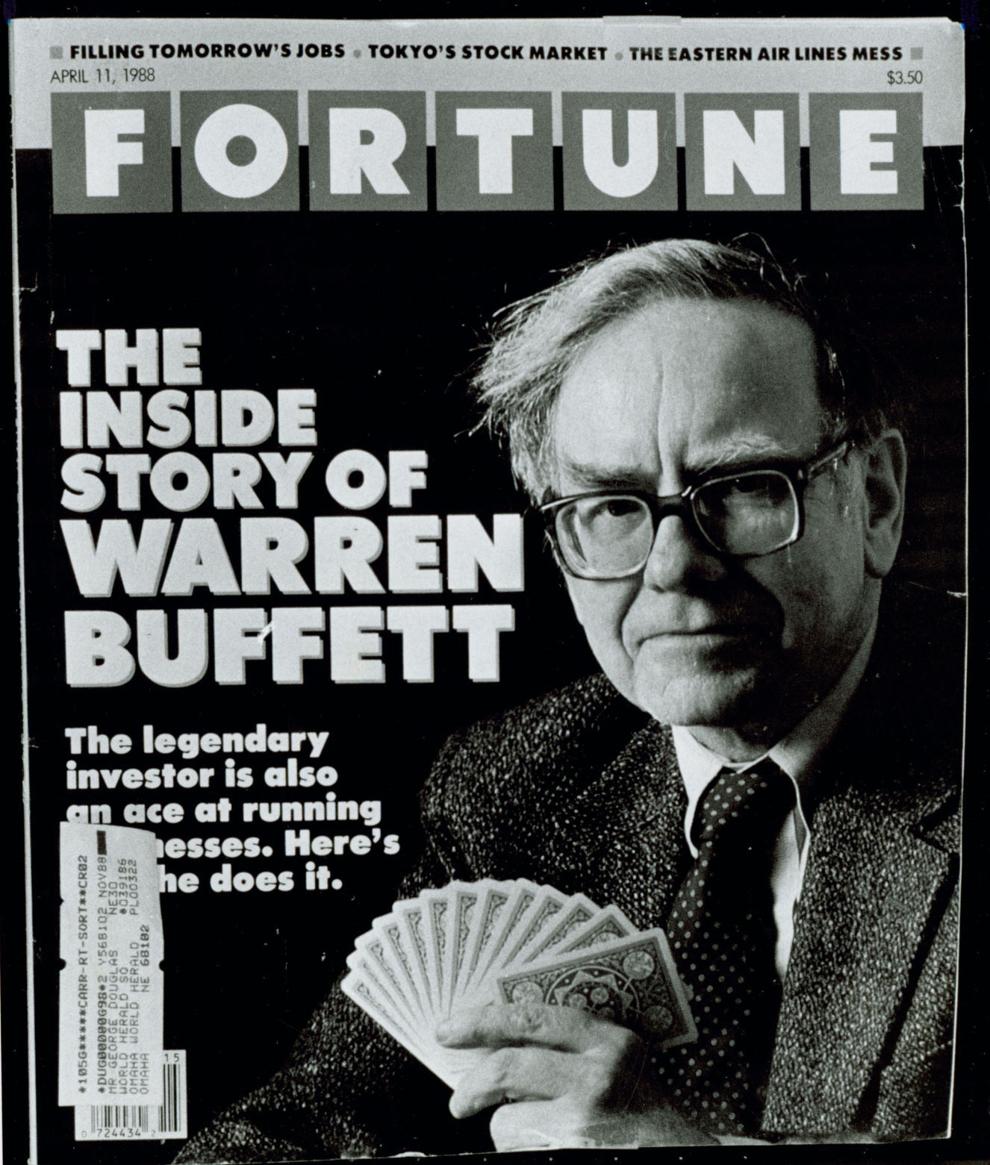 Buffett, Munger, 1989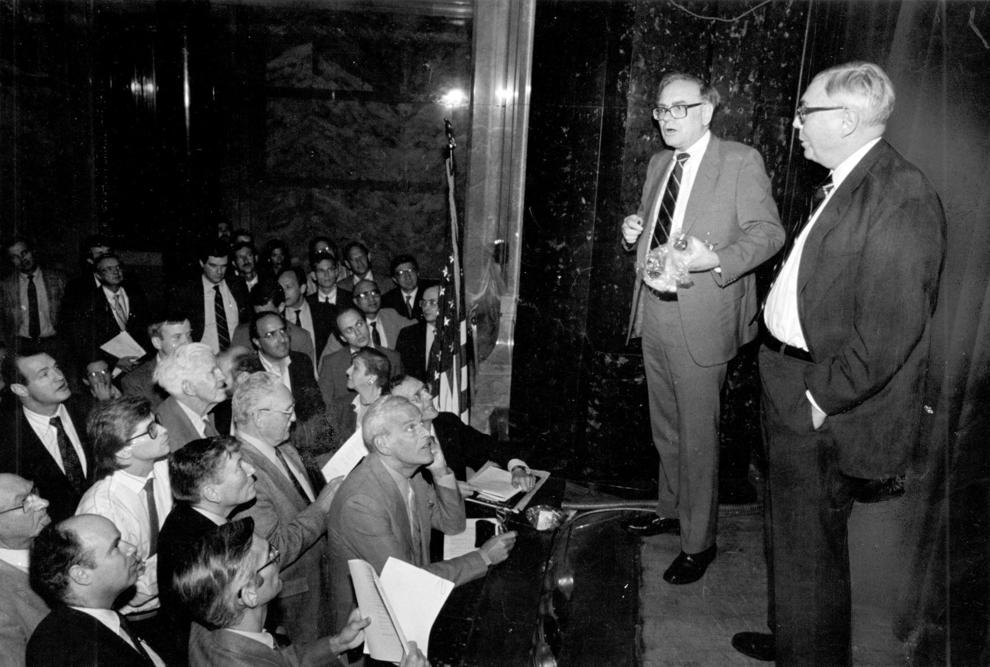 Buffett grabs a Coke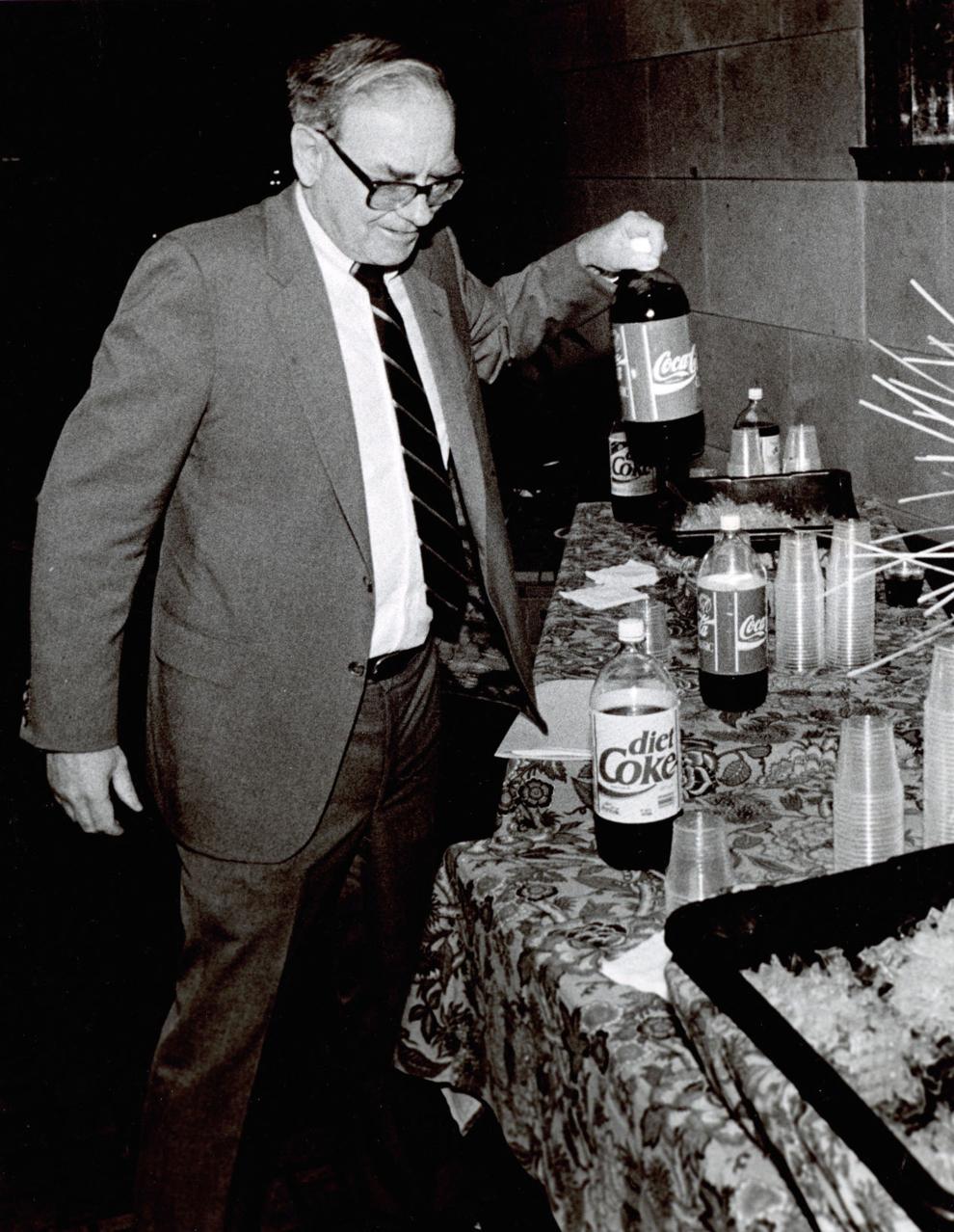 Buffett playing bridge, 1990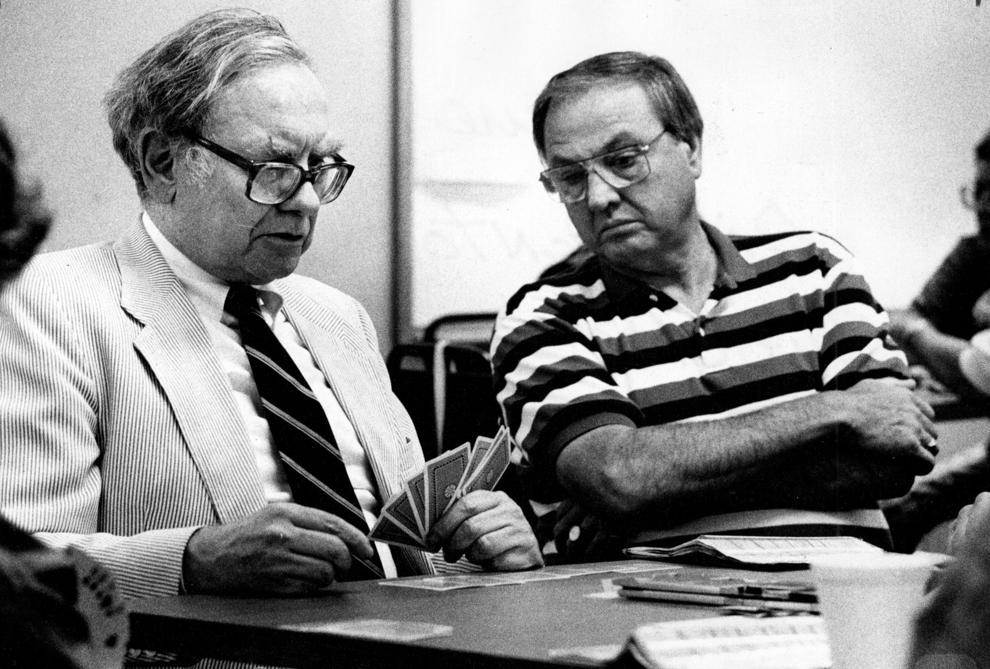 Warren Buffett and his mother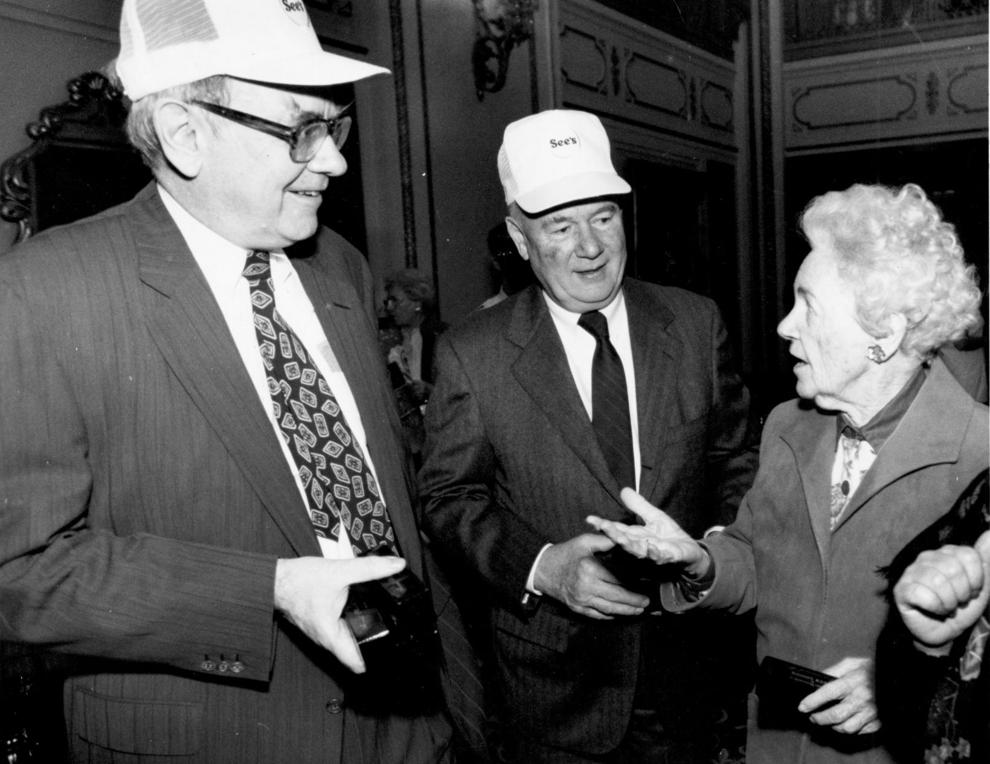 Buffett at Omaha Royals game, 2003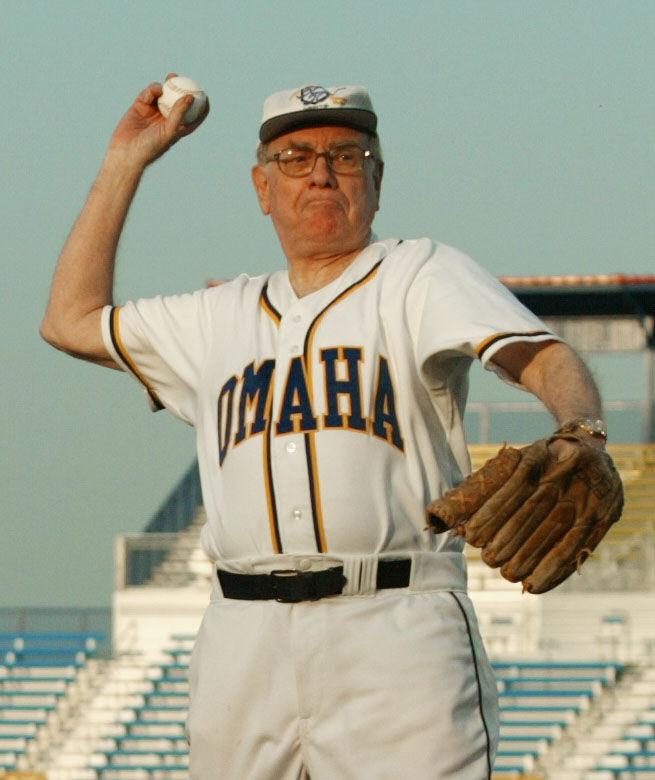 Buffett, 1992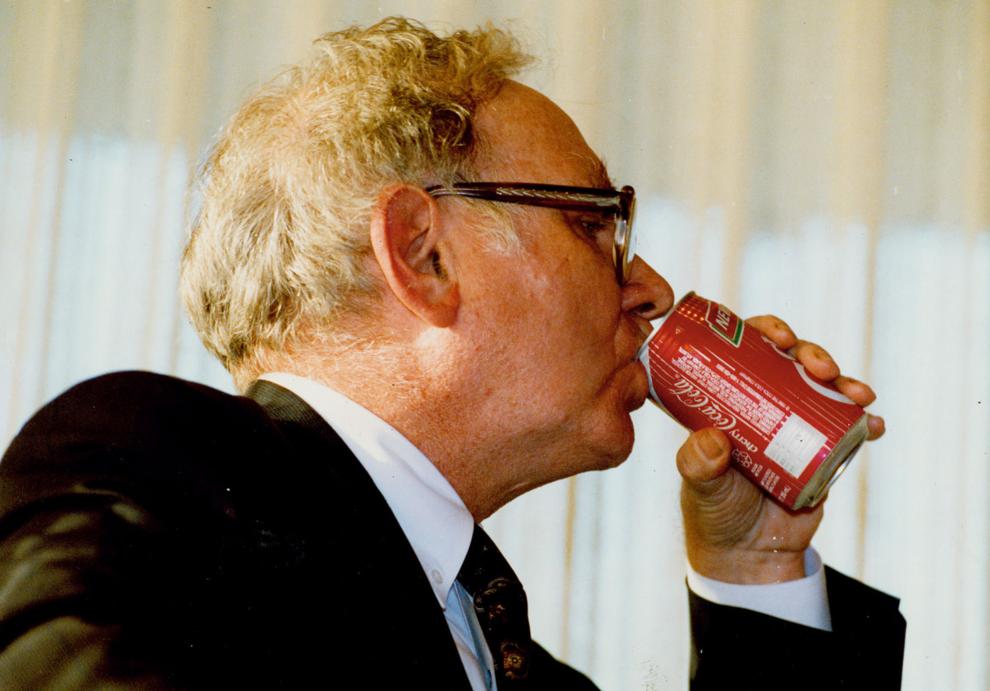 Buffett on TV show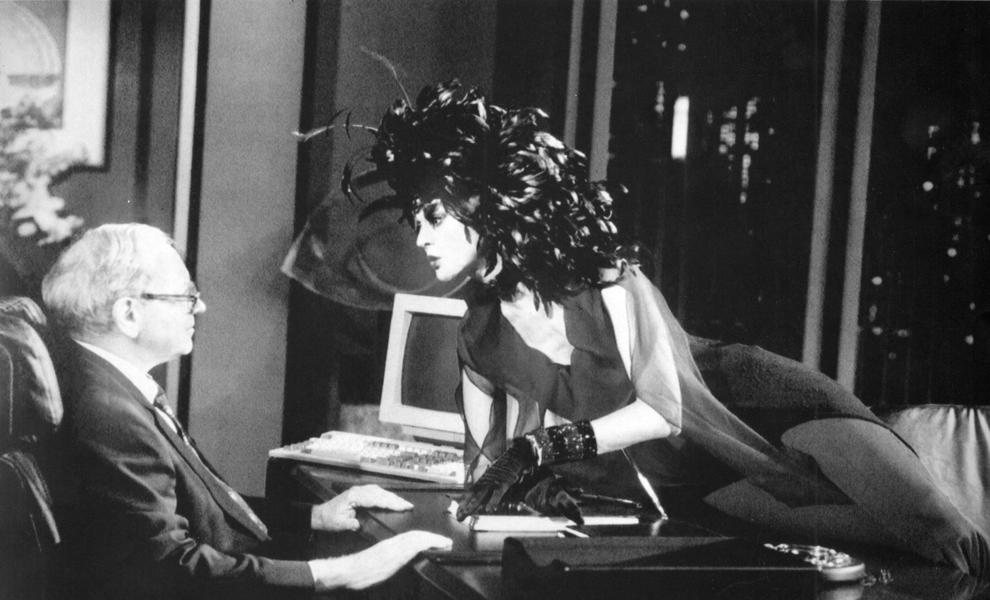 Buffett at office, 1993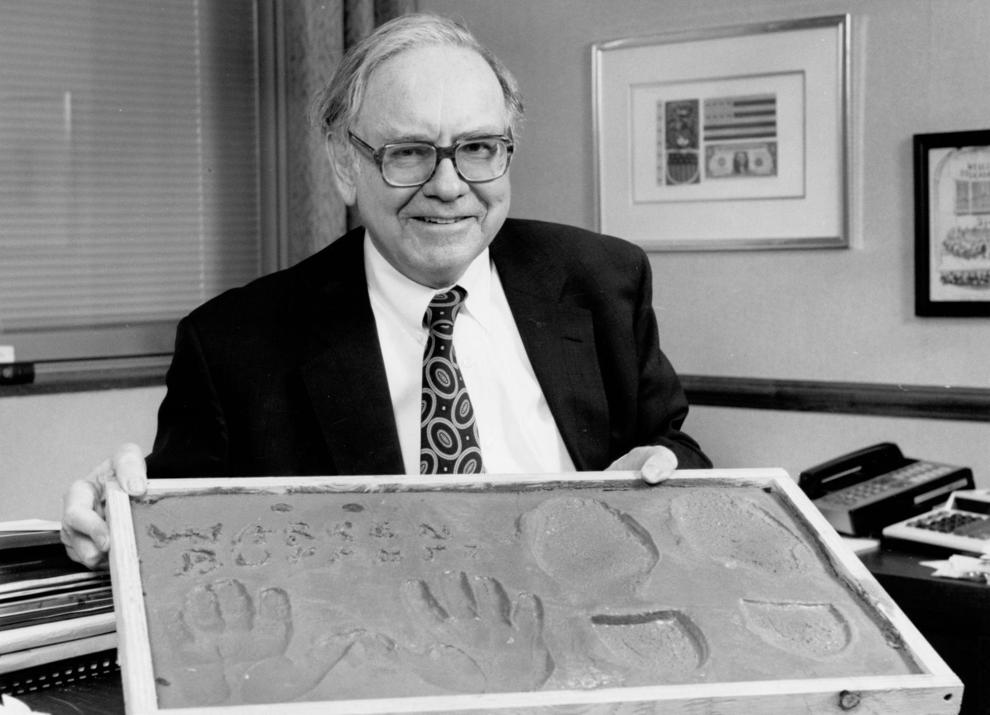 Buffett throwing out first pitch, 1995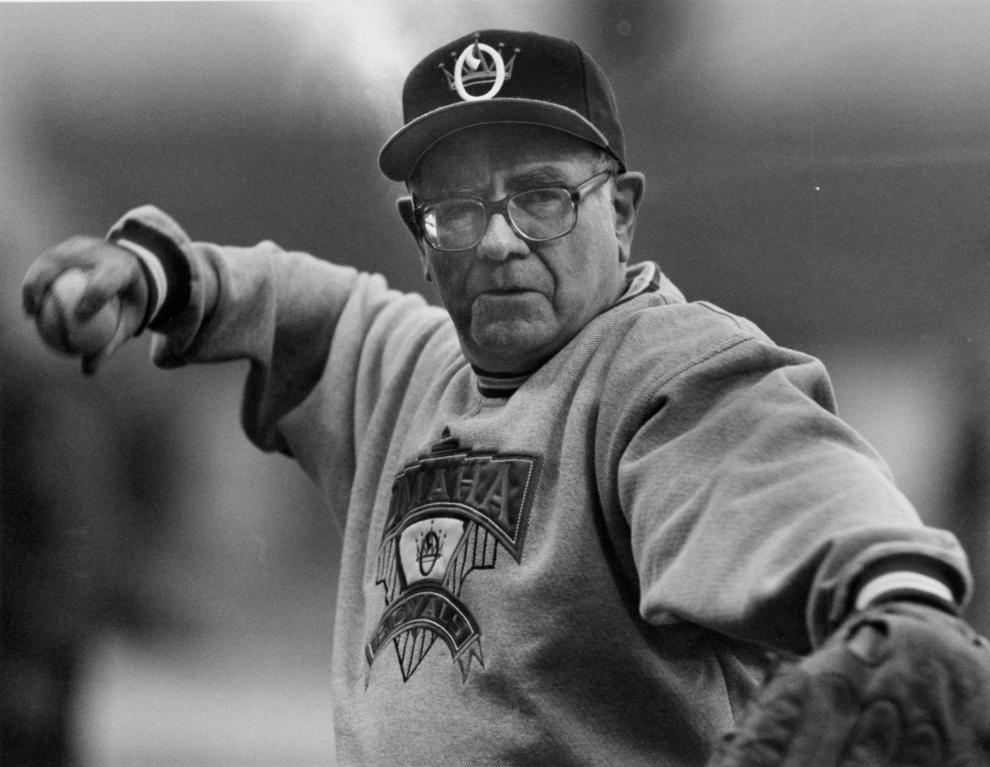 Buffett driving, 1996
Buffett at '98 Texas game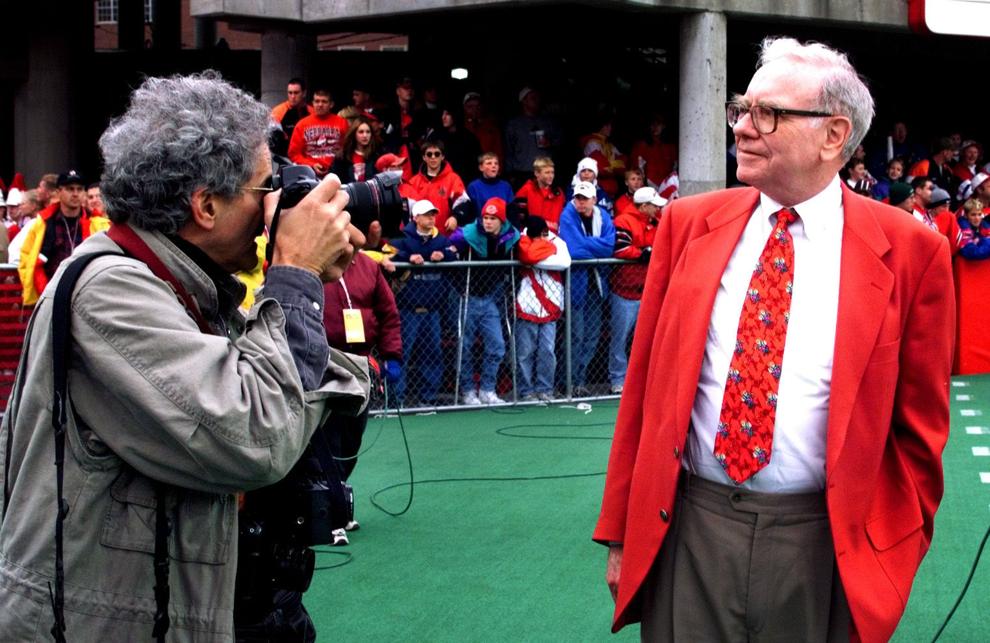 Buffett and Gates, 1995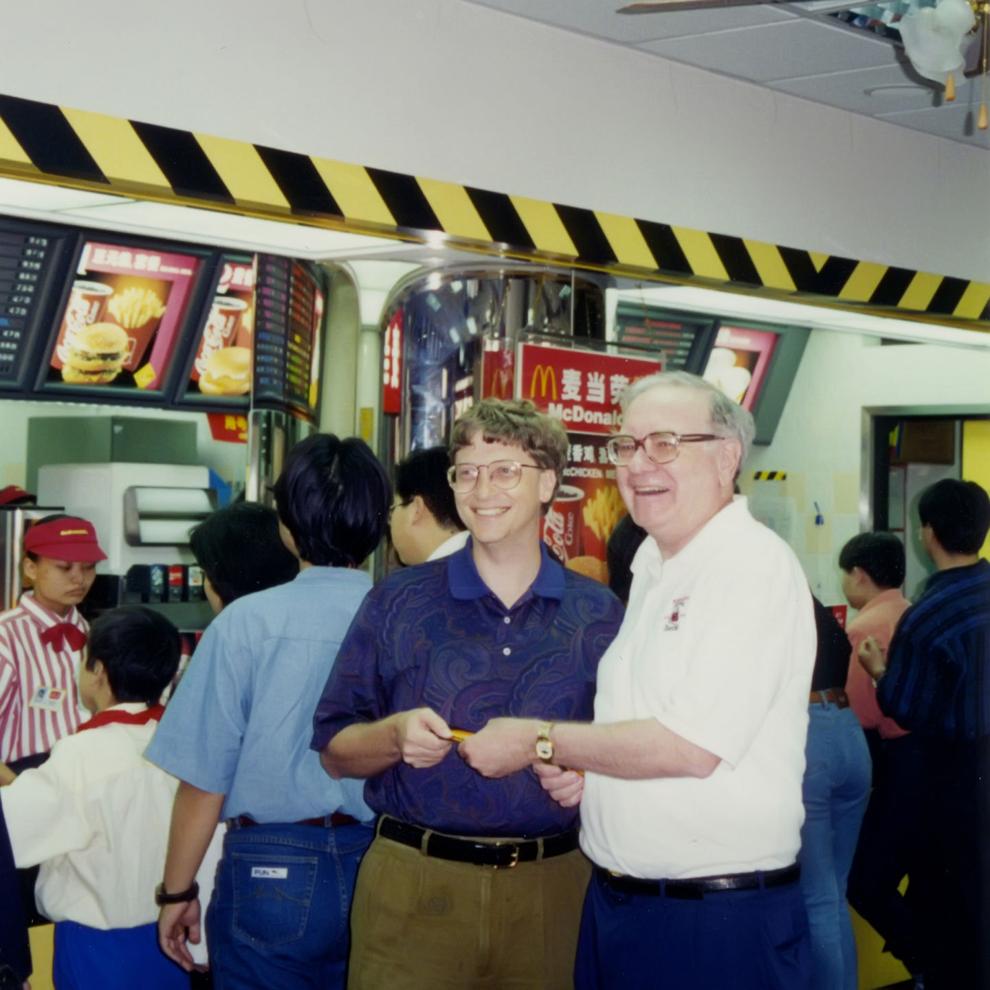 Buffett and Gates, 2004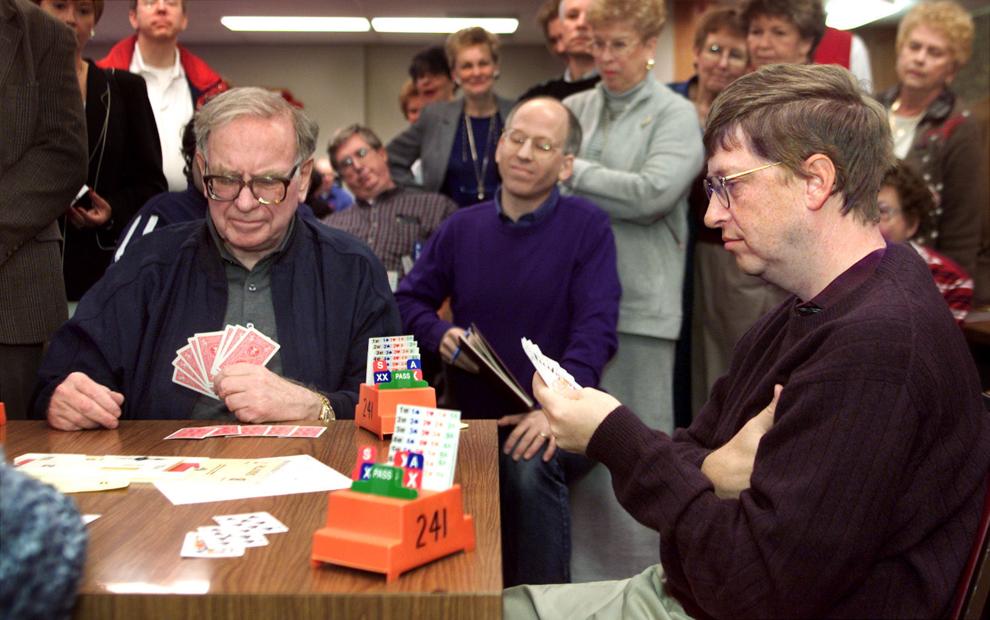 Winning hand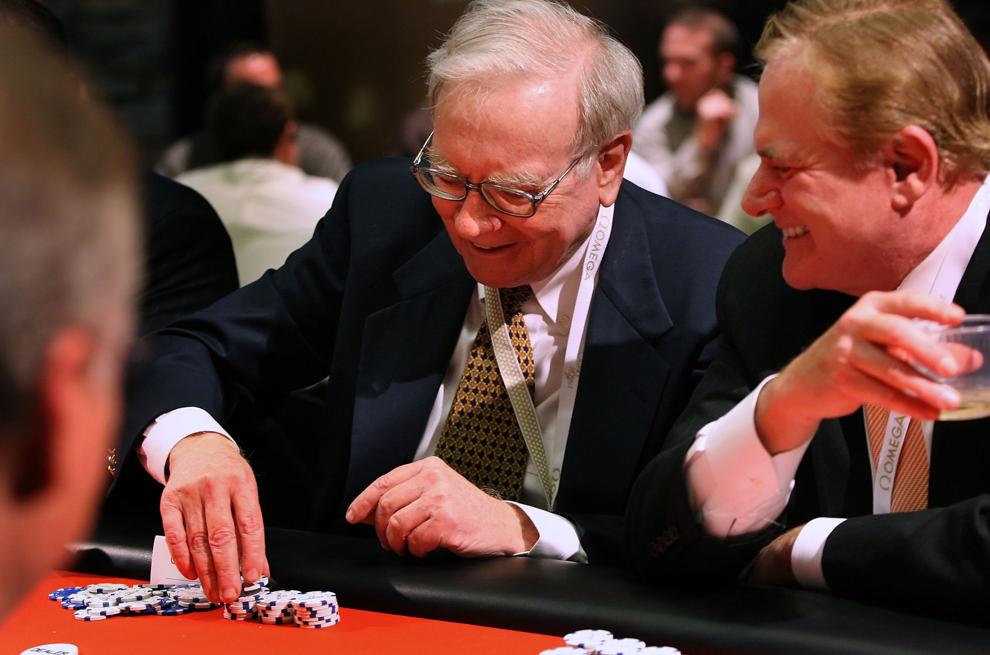 Buffett at Berkshire meeting, 2011
Buffett at his high school alma mater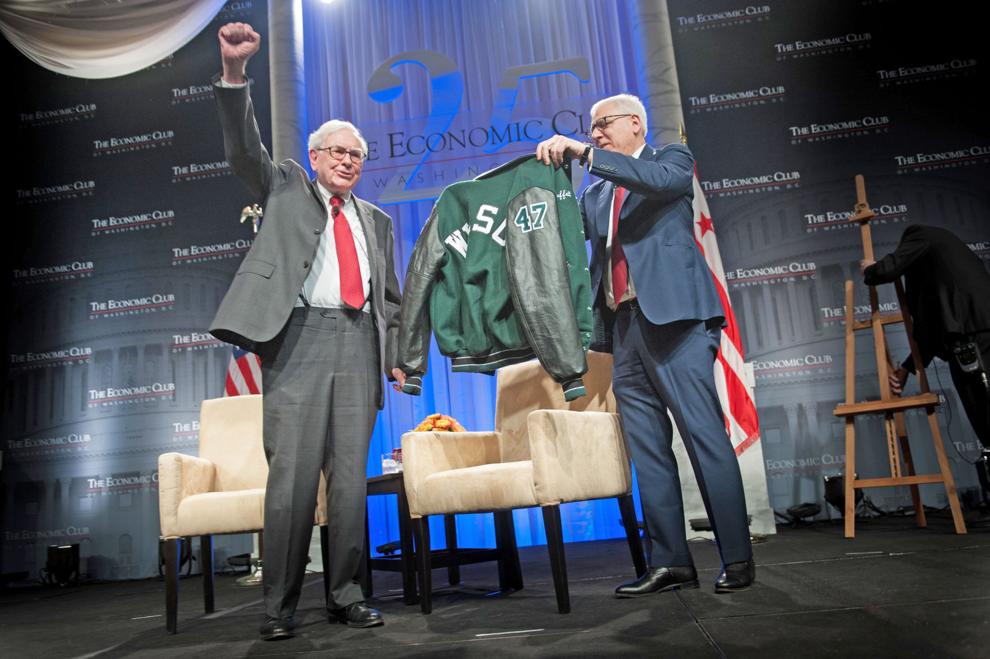 Advantage, Buffett
Buffett playing cards, 2016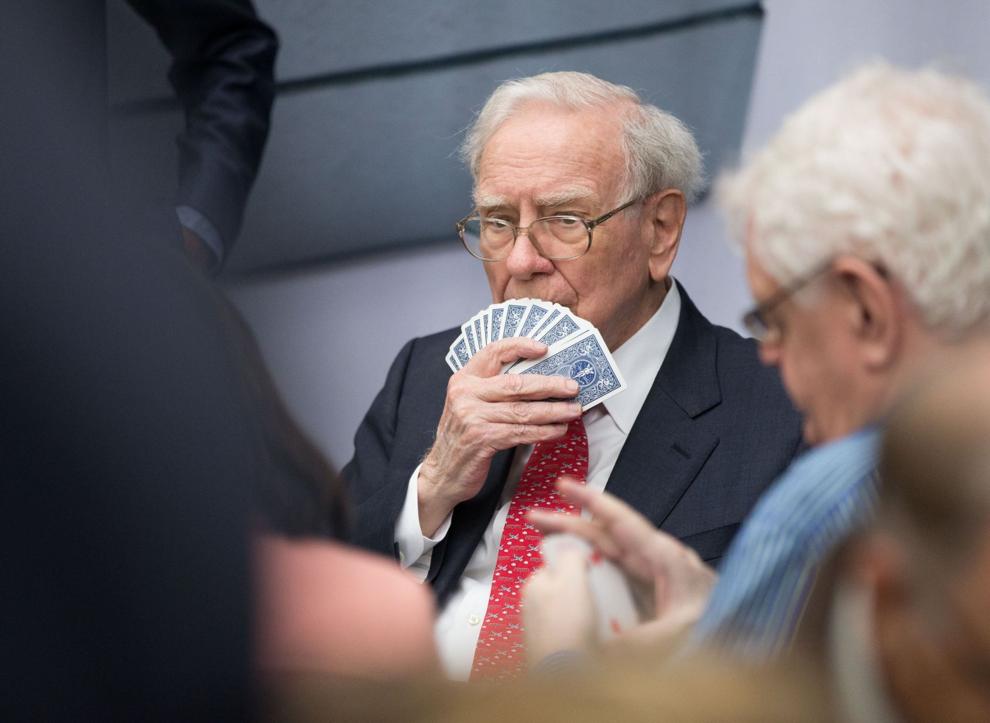 Buffett at 2017 meeting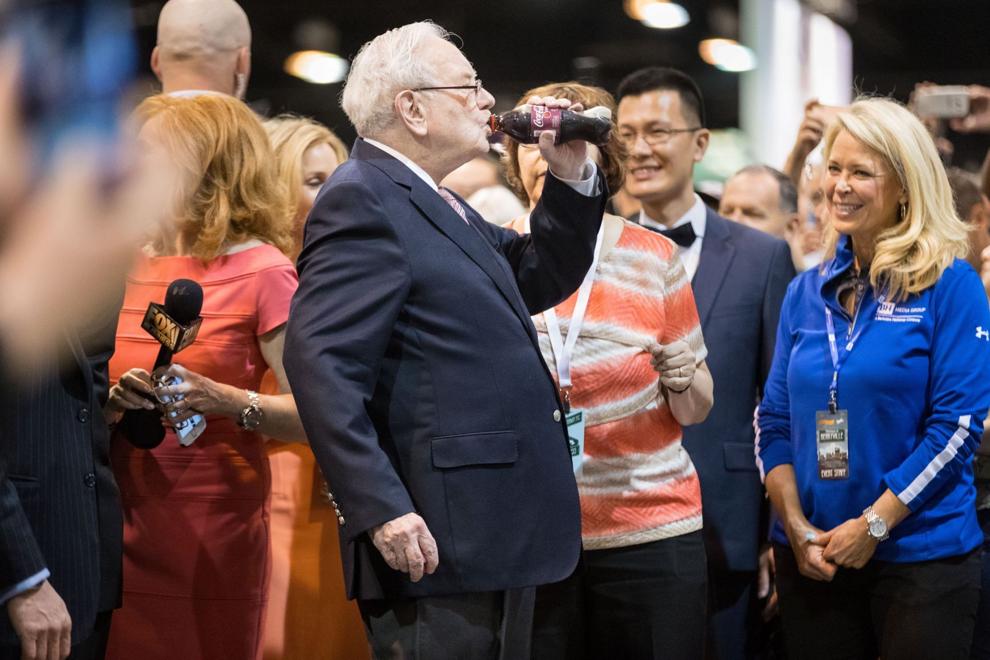 Buffett at UNO, 2013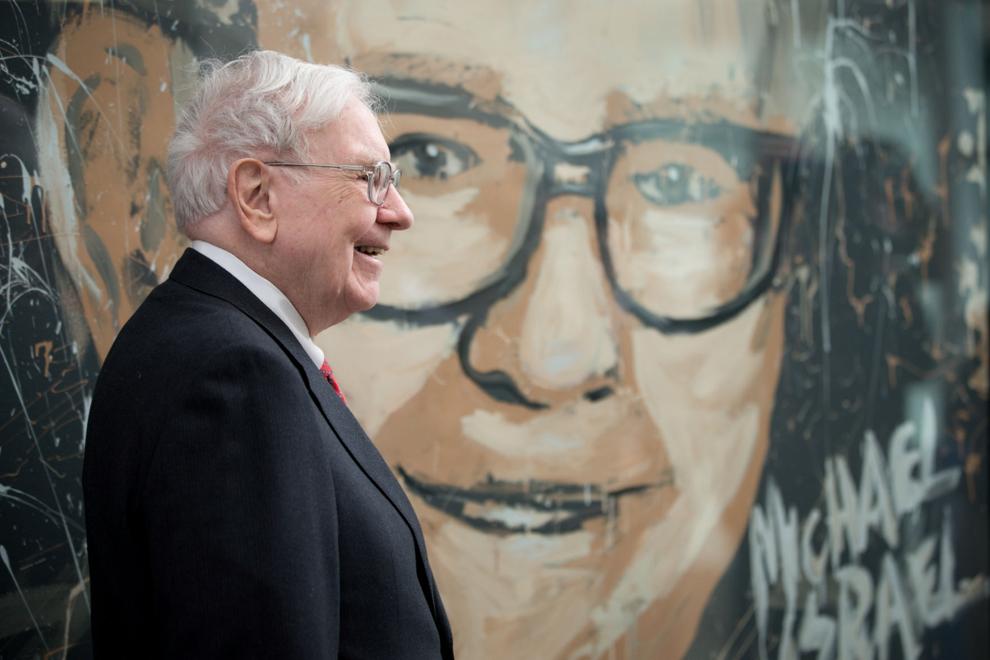 But in 1956, Buffett returned to Omaha to raise his family and escape the clamor of Wall Street, starting a small investment partnership here.
Buffett eventually gained controlling interest in a failing New England textile company. Berkshire Hathaway proved a monumentally bad investment. But Buffett used the company as an investment vehicle, buying dozens of other firms and amassing a corporate empire that today is No. 3 on the Fortune 500 list.
Since 1962, the same year Buffett started buying Berkshire stock, he has had an office at Kiewit Plaza.
On many occasions over the years, Buffett has said that being 1,200 miles from the daily hype of Wall Street helps him preserve the long-term, shunning-the-pack perspective that he and Berkshire have long been known for. That's why he thinks the firm's location in the middle of the country has become part of Berkshire culture.
He said last week that he's not the only one at Berkshire who thinks that the firm should remain in Omaha. Buffett believes that Berkshire's 14 board members are unanimous in that thinking. Included on that board are the two men who most observers believe are the top candidates to one day succeed Buffett, Vice Chairmen Greg Abel and Ajit Jain.
There are others on the board with Omaha ties. They include Walter Scott Jr., a longtime Buffett friend and former chief executive of Kiewit, and Buffett's son Howard, whom Buffett has endorsed to one day serve as a non-executive chairman of Berkshire's board as a way to preserve the company culture.
Shareholders also seem to like having the firm based in Omaha, Buffett said. He thinks that they enjoy making the pilgrimage to Omaha for what's arguably the world's most unique corporate meeting.
Sign up for our Money headlines newsletter
Get the latest development, jobs and retail news, delivered straight to your inbox every day.
"In New York City, we would not be able to convey the same spirit," he said. "Berkshire in many ways is Omaha. It reflects Omaha."
When it comes to corporate headquarters, Berkshire is no jobs prize. It has a fraction of the workforce that would typically be associated with one of the nation's largest firms.
That's because when Buffett makes a major corporate acquisition, he keeps the current leadership structure in place and runs it as a largely independent unit of Berkshire.
But the chamber's Brown said Berkshire clearly makes a financial mark beyond the handful of jobs at Kiewit Plaza. Berkshire's confidence in Omaha sends a strong message to other firms and contributes to regional economic growth.
There's no doubt a prestige factor associated with Berkshire. Even Americans who aren't big investors know that Omaha is home to billionaire Buffett and Berkshire.
Arun Agarwal of Omaha real estate developer White Lotus said he was once in China seeking investment in Omaha and was struggling to get meetings. No one knew where the city was.
Then he noticed while in a bookstore that a third of the business titles were about Buffett. After that, he started mentioning that his office in Omaha was just blocks from Buffett's.
"Just saying that sentence changed the dynamic," he said. "Clearly, to have someone on a global stage like Warren Buffett making a 20-year commitment to Omaha is invaluable."
Perhaps the biggest direct economic benefit Omaha gets from Berkshire was on display again last weekend, as 40,000 "Berkies" flocked to Omaha for the meeting often dubbed the "Woodstock of Capitalism." They filled up hotel rooms, hit the city's eateries and kept cabs and Uber drivers hopping.
"The annual meeting brings a ton of people to Omaha, and they get to see we don't have pigs running the streets," said George Morgan, who teaches finance at the University of Nebraska at Omaha.
As further evidence of Berkshire's influence, Morgan noted that his office — which he said is bigger than Buffett's — is located in Mammel Hall, the home of UNO's business school. The building is named for the family of an early Buffett investor that made the largest single donation in UNO history for its construction.
Buffett believes that the new lease is the longest Berkshire has ever agreed to. And Berkshire decided to sign it, even though its landlord is likely to change. Kiewit, itself a Fortune 500 company, is building a new headquarters downtown that will open in 2021 and plans to ultimately sell the Kiewit Plaza building.
Buffett said Berkshire won't be buying it, but Kiewit wanted to make sure that Berkshire was happy no matter who ends up owning it. Buffett said the extra floor will also give his successor flexibility to staff Berkshire as he sees fit.
"I'm not even sure it's signed, but it's done," he said of the lease. "We've agreed to the deal."
No one can predict exactly what will happen at Berkshire when Buffett is gone. But Morgan sees Berkshire's place in Omaha as secure, given Buffett's stated wishes and the makeup of the board.
"The question you need to ask is, 'Why would you move it?' " Morgan said. "Being in Omaha is part of what makes Berkshire, Berkshire."
Of course, Omaha has twice in the not-so-distant past lost Fortune 500 headquarters when company leadership changed.
Most recently, ConAgra announced in 2015 that it was leaving its corporate home of almost a century to relocate to Chicago. In 1986, Kenneth Lay changed the name of the former Northern Natural Gas to Enron and moved it to Houston, where 15 years later, it collapsed in a corporate scandal. Ironically, Northern Natural is now again based in Omaha, owned by Berkshire.
As a lifelong Omahan, Buffett is obviously well aware of that history. He joked last week that even after he's gone, he will continue to work to make sure that history doesn't repeat itself.
"Berkshire will stay in Omaha," he said. "I'll come back and haunt them if it doesn't."
Berkshire Hathaway Inc. owns the Omaha World-Herald.