You might say it's in the homestretch.
The former Omaha horse racing grounds-turned-Aksarben Village is on track to gain several structures with offices and residences that will bring the mixed-use campus close to the grand finish envisioned nearly 15 years ago.
Once the newcomers are constructed, the 70-acre village will have its first set of owner-occupied homes and just about 10 percent of its land left to build upon, said lead developer Jay Noddle of Noddle Cos. (Most of that remaining open ground, though, already is planned as future expansion for HDR.)
In addition to setting a pace for other Omaha "live, work, shop and play" pockets that came after it, Aksarben Village is notable for having spurred spillover development. Recent examples include an Aloft Hotel and hundreds of new apartments rising to the south by Baxter Arena, which opened less than four years ago.
Also, in a sort of role reversal, the central Omaha site now is on the receiving end of delegations from cities seeking insight into how officials pulled off the project that tapped both public and private dollars.
"Across the country, infrastructure is decaying in inner cities and more redevelopment opportunities are emerging," Noddle said. "So planners want to know, 'How did you do it?' "
Noddle Cos. estimates that private investment within the village has topped $630 million. Those involved since the onset say the project, boosted by tens of millions of public dollars, has exceeded expectations. Office and research space has doubled the amount projected to be built; the number of hotel rooms and residences also have surpassed early predictions.
To better understand the land evolution near 67th and Center Streets, one can step back 25 years to when elite horse racing died at the longtime entertainment venue. Controversy soon erupted as diverging interests vied for control of Ak-Sar-Ben land then publicly owned by Douglas County.
One group wanted to restart racing in an effort that some suspected would lead to casino gambling. Business leaders resisted, instead supporting a sale to First Data Resources, which was looking for space to grow.
Sign up for our Money headlines newsletter
Get the latest development, jobs and retail news, delivered straight to your inbox every day.
First Data bought the northern 140 acres of the Ak-Sar-Ben grounds in 1996 and subsequently donated a large chunk to the University of Nebraska for a high-tech learning campus featuring the Peter Kiewit and Scott Technology educational institutes and student dorms.
As community leaders in the mid-2000s pondered what to do with remaining land to the south, HDR's Doug Bisson stepped up to say Omaha had the chance to be at the forefront of an emerging "new urbanism" trend of creating walkable neighborhoods inside cities.
"This is college town-meets research town-meets neighborhoods," Bisson said.
At the time, he was a neighborhood representative on the board of the Ak-Sar-Ben Future Trust, a nonprofit that by then had acquired the former horse track and coliseum.
That idea of resurrecting the familiar grounds with a mix of residences, retailers, offices and entertainment resonated with community officials including Ken Stinson, chairman of the future trust. Said Stinson back then: "We were trying to do things that we couldn't find in a cookbook."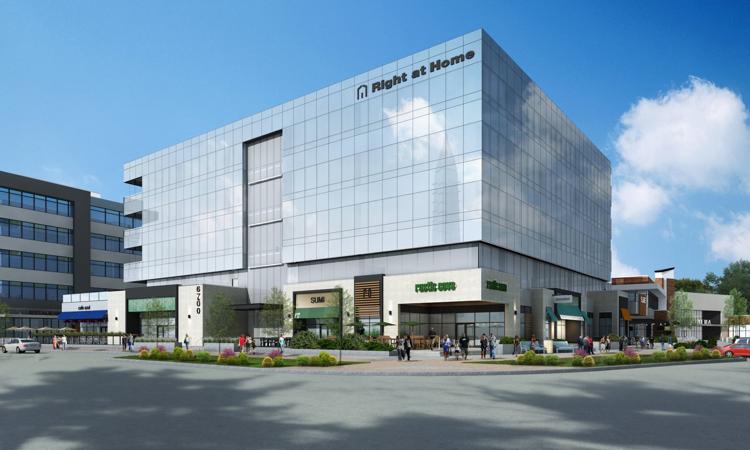 A handful of developers, with Noddle Cos. as lead, accepted the challenge to transform the 70 acres into a kind of pedestrian-friendly, mixed-use hub that was becoming the rage in urban parts elsewhere across the country, Bisson said.
Noddle recalls drawing up, in 2005, the first site proposal for what would become Aksarben Village. Actual construction launched in 2007 with the thought that it could take about 12 years to fill out between Center Street on the south, the University of Nebraska at Omaha's south campus on the north, and from 63rd Street west to the Keystone Trail.
Looking back, Bert Hancock of Alchemy Development, who was among those original developers, said one of the most stunning results is the village's allure as a home for corporate bases.
"While I think everyone envisioned a strong employment base, the headquarters of HDR, Green Plains, Blue Cross, Right at Home, etc., have elevated Aksarben Village's status as a major corporate center," he said.
Earlier this year, engineering and architectural firm HDR held the grand opening of its 10-story global headquarters leased from the Noddle-Bradford partnership. Across the street, a five-story office building is rising and in January will be corporate headquarters for Right at Home.
That 100,000-square-foot building, a project of Magnum Development and McNeil Co., will have room for other tenants and retailers on the ground floor. It joins a city block within the village that also features a 10-screen movie theater, restaurants, bars and Pacific Life offices.
Other newbies headed to Aksarben Village:
A 110,000-square-foot, multitenant office building is to rise behind the new HDR headquarters, facing Frances Street, probably later this year, Noddle said. "We own the land, there is demand," he said, though adding that construction won't start before he secures an anchor tenant. The HDR parking garage will be enlarged to accommodate additional vehicles.
Noddle Cos. this year also plans to start building the village's first for-sale homes. Called 64 Ave, the seven town houses along 64th Avenue north of Center will be about 1,600 square feet apiece, rise three floors and have two-car garages. This would be Noddle Cos.' debut in the residential construction market.
Set to open this summer is the food, retail and entertainment alleyway between the HDR headquarters and its parking structure. The plaza will be called the Inner Rail, a nod to the area's history as a racetrack. It's gotten city approval to be an "entertainment district," which will allow alcoholic drinks in the plaza.
Alchemy Development is to build two more housing projects, bringing on 124 units and $18 million in investment, to the southeast and northeast corners of the HDR headquarters block. One is to start this year, Hancock said. Alchemy already has 227 apartments at the village in Pinhook Flats and the Cue. (Broadmoor Development also has built hundreds of apartments at the village.)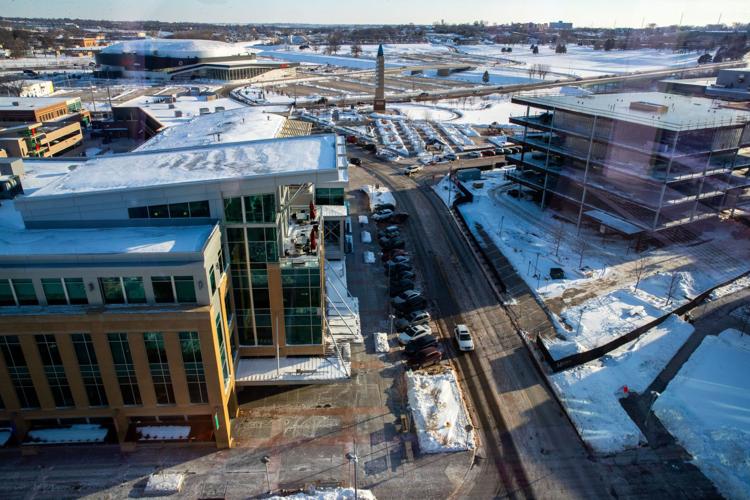 Overall, the City of Omaha says, it has approved about $85 million in tax-increment financing for the Aksarben area, which includes a few projects on the periphery of the village.
Asked if there was anything he'd do differently, Hancock said he'd probably build his apartment buildings taller — to better fit the scale of the village's office structures that ended up larger than he imagined early on.
"The scale of the office buildings has surpassed our expectations," he said. (The village set its own private covenants, including a height limit that equates to about 10 stories.)
His biggest surprise, a pleasant one, has been Stinson Park's ability to draw many for outdoor concerts, picnics and other community events.
Noddle, reflecting on lessons learned, said he'd go back to incorporate housing components into each village block, as opposed to the current layout that has residential components off to one side.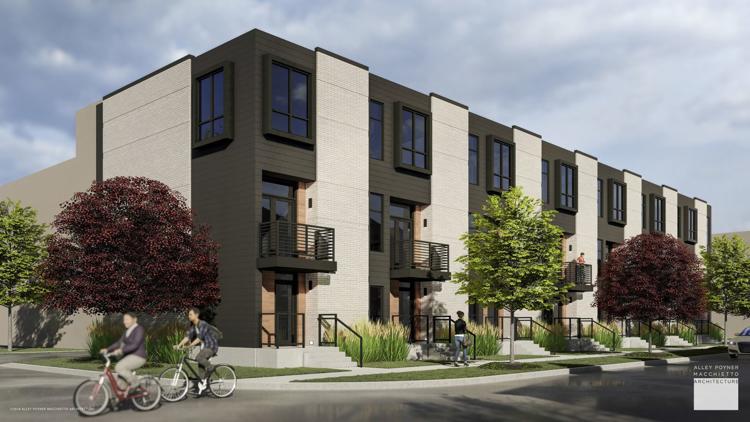 A definite "difference maker," Noddle said, was having university facilities as neighbors. UNO's high-tech focused campus blends into the village's northern border. The College of St. Mary is to the west. Noddle said student life builds daytime traffic and attracts employers.
Bisson, who remains an urban planner with HDR, recalled 2005, when the mixed-use walkable neighborhood concept was becoming popular elsewhere. "But in the Omaha market at the time, the concept definitely was something that hadn't been tried or tested," he said.
Bisson reflected also on a collective goal stated early on: to re-create a welcoming place for all. A place, he said, where families could make fond memories akin to going to Ak-Sar-Ben's ice-skating rink, concerts, fairs and winding parking lots where teens learned to drive.
"The challenge was how to maintain this site as the place all Omahans can go," Bisson said. "When you look at the combination of uses, the street life, I'd say we succeeded."
---
Omaha's tallest buildings
17. Westbrook Tower Apartments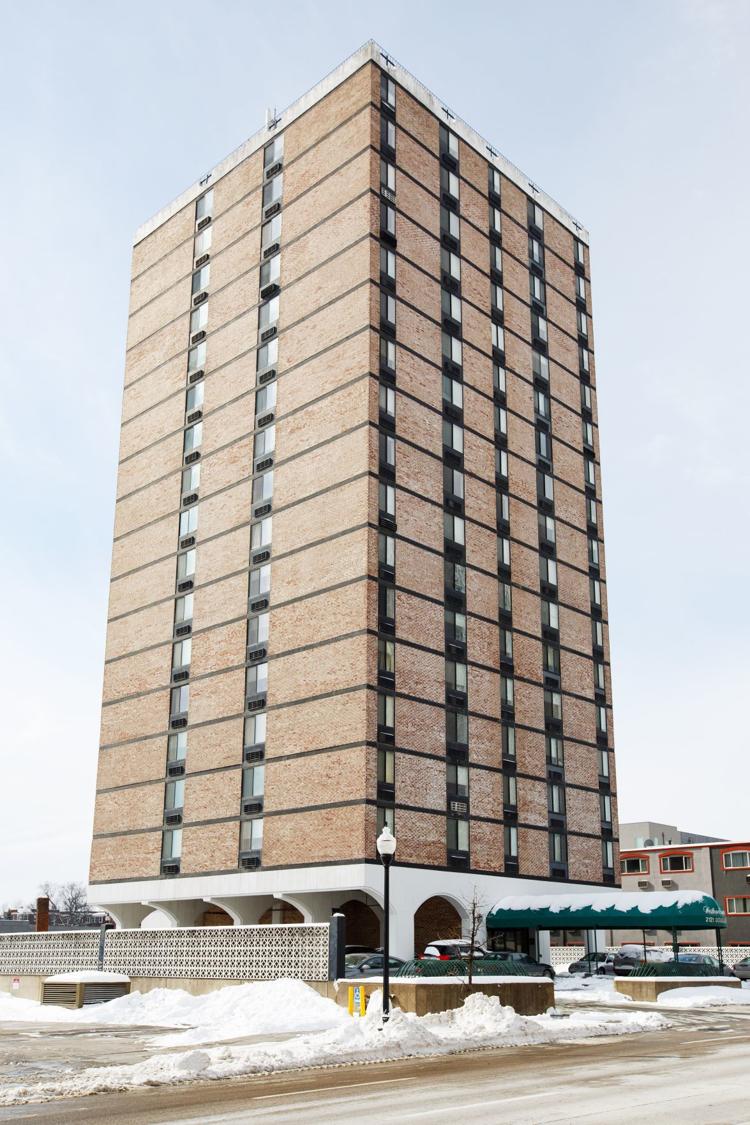 16. Kiewit Plaza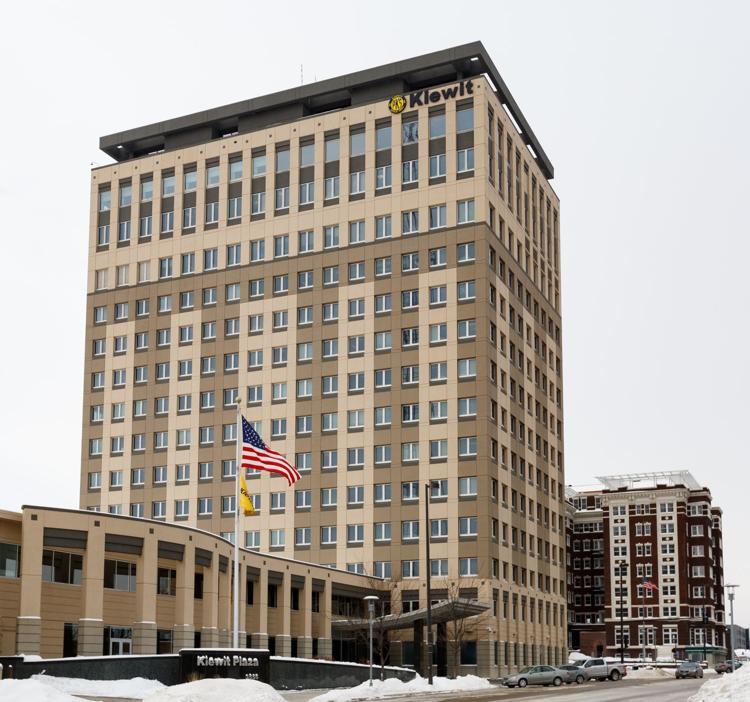 16. Farnam 1600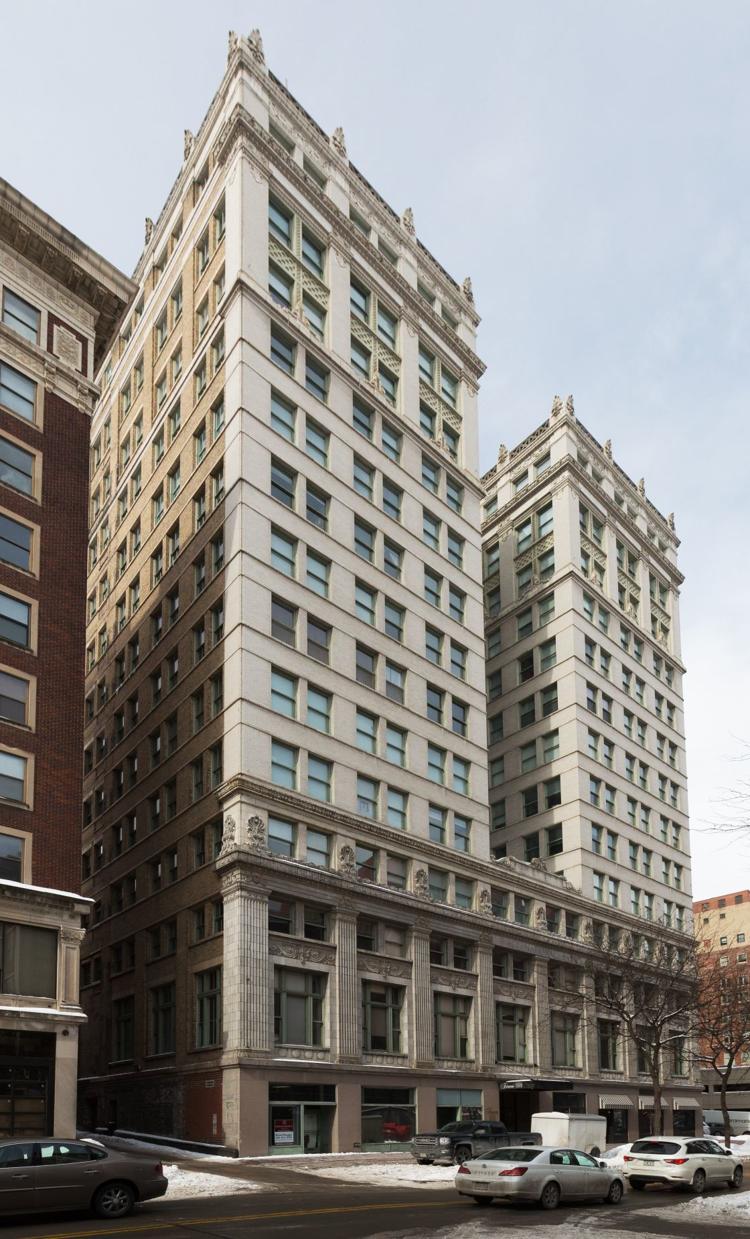 14. and 15. Central Park Plaza buildings
13. Orpheum Tower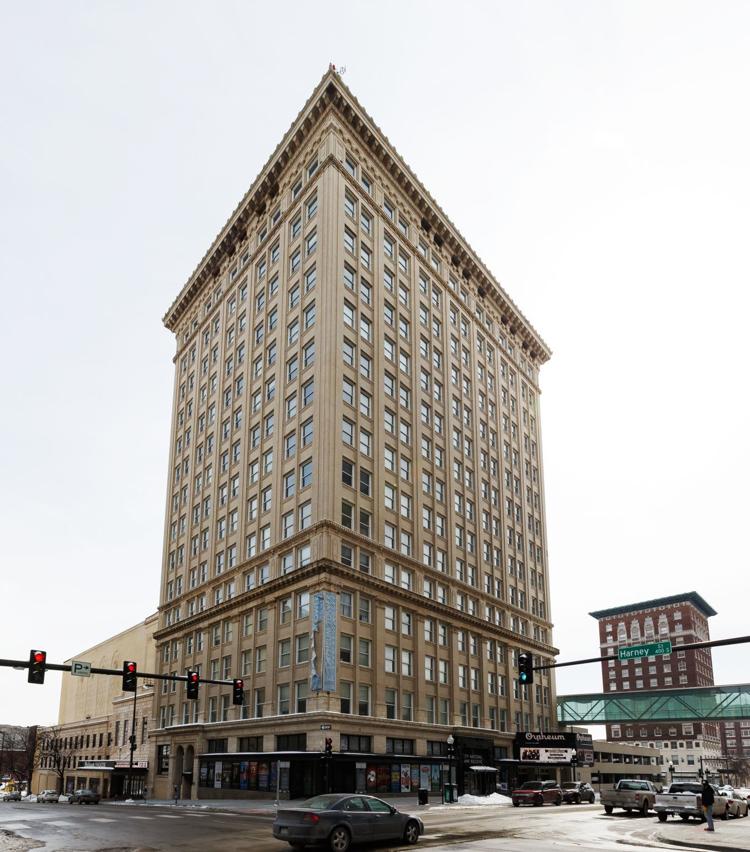 12. Lied Transplant Center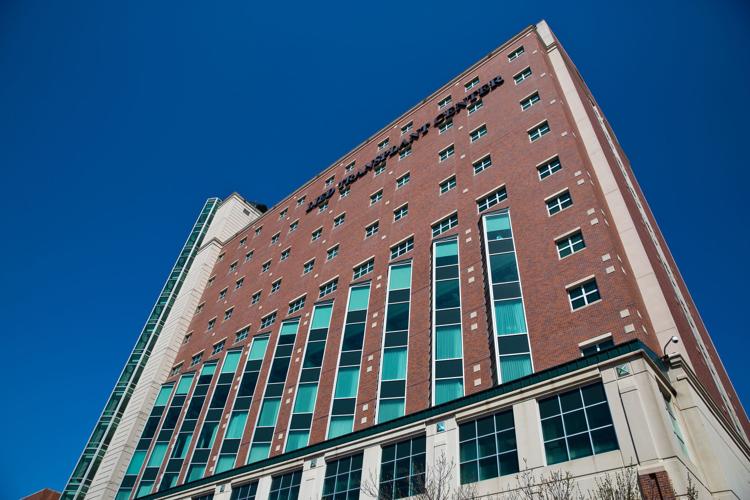 11. DoubleTree by Hilton Omaha Downtown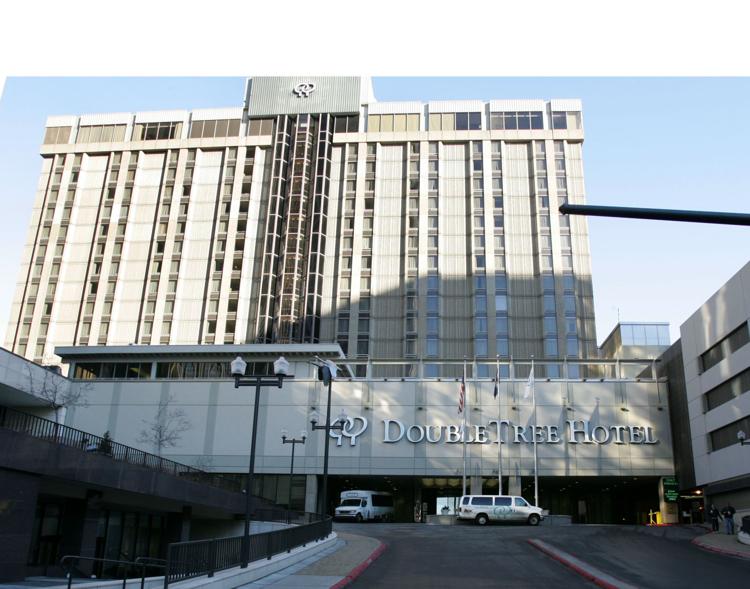 10. The World-Herald Building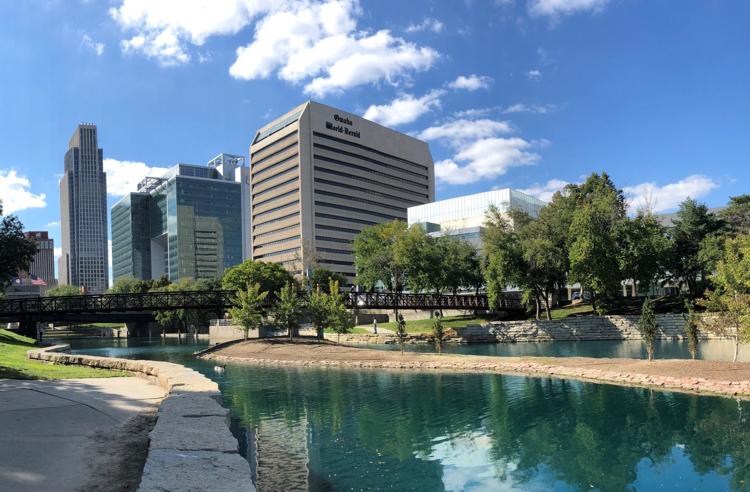 9. Landmark Center
8. Elmwood Tower
7. The Highline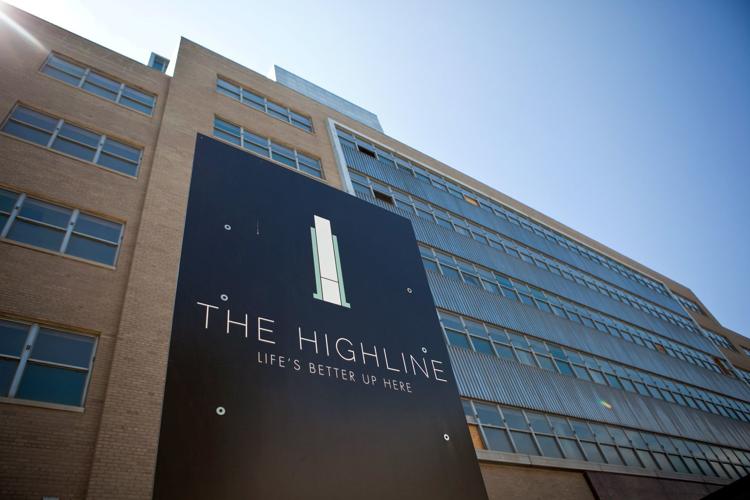 6. Former Northwestern Bell Telephone Building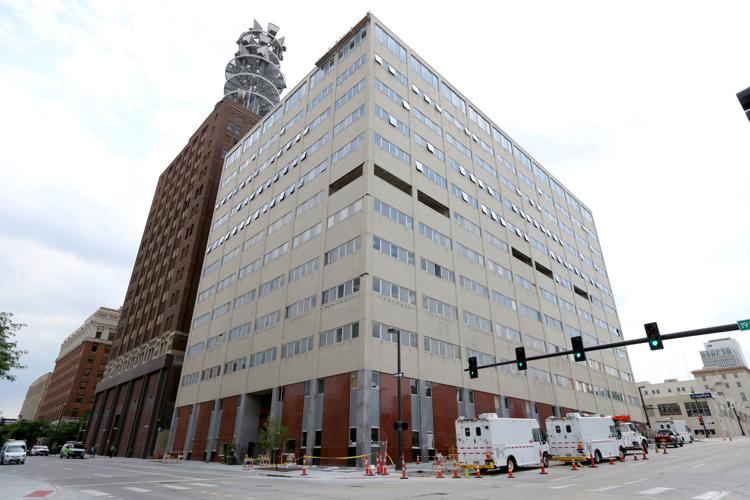 5. Mutual of Omaha
4. First National Center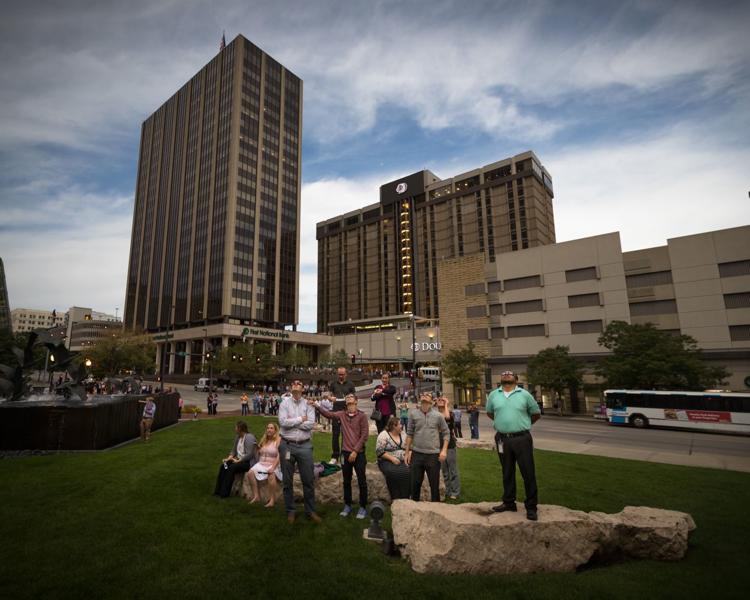 3. Union Pacific Center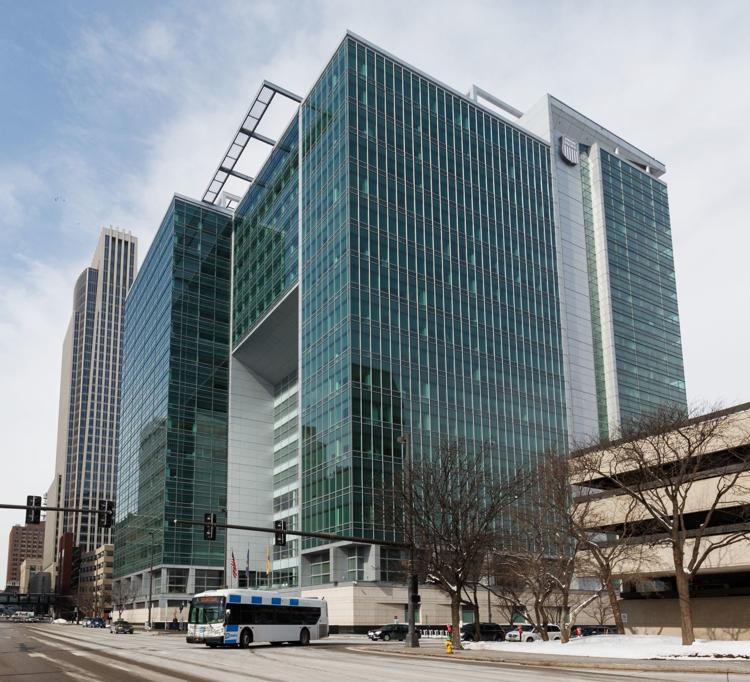 2. Woodmen Tower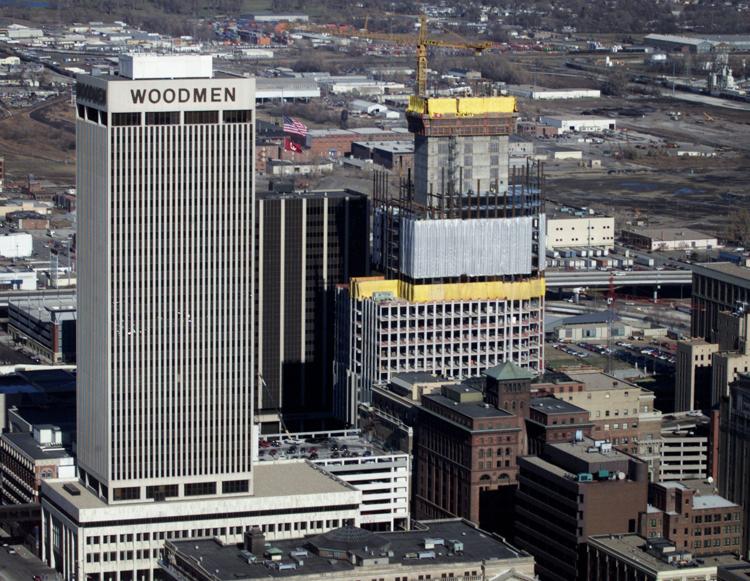 1. First National Tower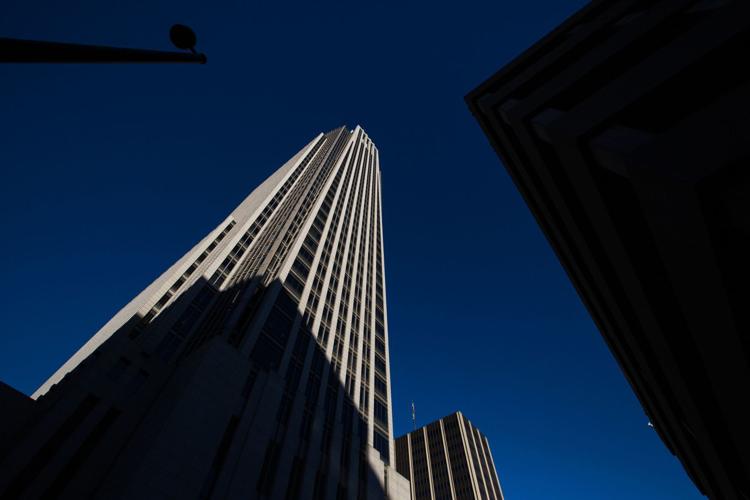 Be the first to know
Get local news delivered to your inbox!