NORFOLK, Neb. — Mike Flood says the young people who work for his media and communications company in this city of 25,000 love their jobs — until right around 6 o'clock on Friday night.
"And then it's them at Mel's drive-in bar with 40-year-old divorcées," Flood said. "When you're 24, you're not thinking about Mel's bar on East Norfolk Avenue. You're thinking, 'Am I going to get married someday? Am I going to meet people of the opposite sex?' This is about biology. And these are the facts."
Flood recently drew big laughs when he told that story during an economic development conference in Omaha.
But he was also making a serious point about the challenge Norfolk, Omaha and communities across Nebraska are confronting as they seek to attract the workers they need to fuel the state's economic growth and future. And Flood offered an equally serious plan for his city to do something about it.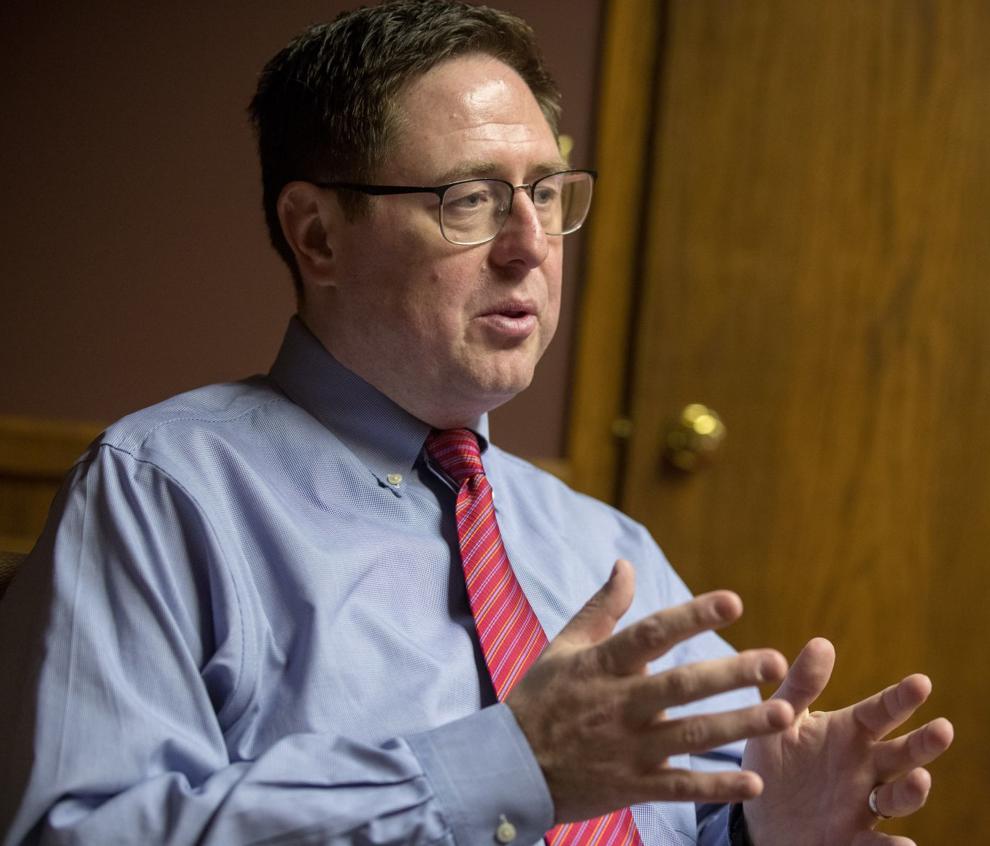 Under artists' renderings, this future Norfolk would feature an attractive riverfront entertainment district on the waterway that gave the city its name. It would be a vibrant area lined by bars and restaurants and other entertainment hubs, a modern office park, trendy housing and spots to recreate on the river.
The vision is that this appealing new place to work, live and play would help Norfolk lure a new generation of young people — workers and entrepreneurs who discover they no longer have to leave northeast Nebraska to find the jobs and lifestyle they desire.
While Norfolk's dream is unique, the aim and ultimate goal are not.
Across Nebraska, communities are investing big in new public amenities and attractions and promoting entertainment districts and neighborhoods with sizzle as they seek to keep and attract young, tech-savvy workers.
Their main target is young professionals ages 20 to 34, a demographic nationally that's much coveted, mobile and can choose to live anywhere.
The millennial generation that came to adulthood in this century is looking for communities that are walkable, aesthetically pleasing, socially engaging and open, said Dave Rippe, the former director of the Nebraska Department of Economic Development and now a developer in Hastings.
"It's essential for survival," he said.
In Norfolk, the drive to increase the city's sex appeal among young workers and families has sparked an initiative that's nothing short of remaking the very heart of Nebraska's eighth largest city. What's just as remarkable about the vision is how many of the pieces already seem to be falling into place.
Land for the new riverfront has been acquired. The city is making substantial investments in a signature riverfront park and reengineering the river to make it recreation friendly. And local businesses are showing interest in becoming part of it all.
In the end, Flood thinks the Norfolk riverfront will become a reality.
"We're not trying to be Omaha or Lincoln or Dallas," he said. "We're trying to be something more than Norfolk is right now."
A simple graph illustrates the urgency of the state's workforce challenge.
At the height of the recession, Nebraska had almost two people out looking for work for every available job. Fortunately, as the economy improved, that employment gap narrowed and then closed by 2014.
But both trend lines continued on those same trajectories, and the problem turned on its head. By the end of 2018, Nebraska had almost two open jobs for every available worker.
---
Nebraska's worker gap
During the recession a decade ago, Nebraska had two unemployed workers for every available job. Now the issue is reversed, with two open jobs for every available worker. Nebraska's worker gap for it size is the fifth largest in the country.
---
It's a nationwide problem, as at least 42 states likewise have more available jobs than workers. But the disparity in Nebraska is the fifth highest among the states. Iowa's is second highest.
Part of the problem is the long-standing "brain drain" of college-educated Nebraskans to other states. Over the past decade, Nebraska saw a net loss of 16,000 college graduates 25 years or older.
And the workforce problem is only expected to grow worse. With the retirement of baby boomers, Nebraska's working age population peaked last year and is projected to drop for the next decade. And with nearly all states competing for the same workers, there are no easy answers.
Earlier this year, state business leaders declared Nebraska's worker shortage a crisis, saying it was forcing them to fill good-paying jobs outside the state. They called on the state's political leaders to do more to keep high school graduates from leaving Nebraska, connect them to careers, step up training of underemployed workers and sell out-of-state workers on making their lives in Nebraska.
But the drive to tackle the workforce problem goes beyond education and job training. Quality-of-life issues have also been stressed as critical to helping attract the workers Nebraska needs.
"There's a lot of talk right now about workforce training and affordable housing, like those things are the silver bullet," Norfolk Mayor Josh Moenning said. "Well, if you don't have a community that people want to live in, that stuff doesn't matter."
Indeed, Blueprint Nebraska, a public-private initiative that lays out a 10-year economic development strategy for the state, earlier this year called for rejuvenating communities, town centers and meeting places with "targeted investments" in the arts, entertainment and recreation.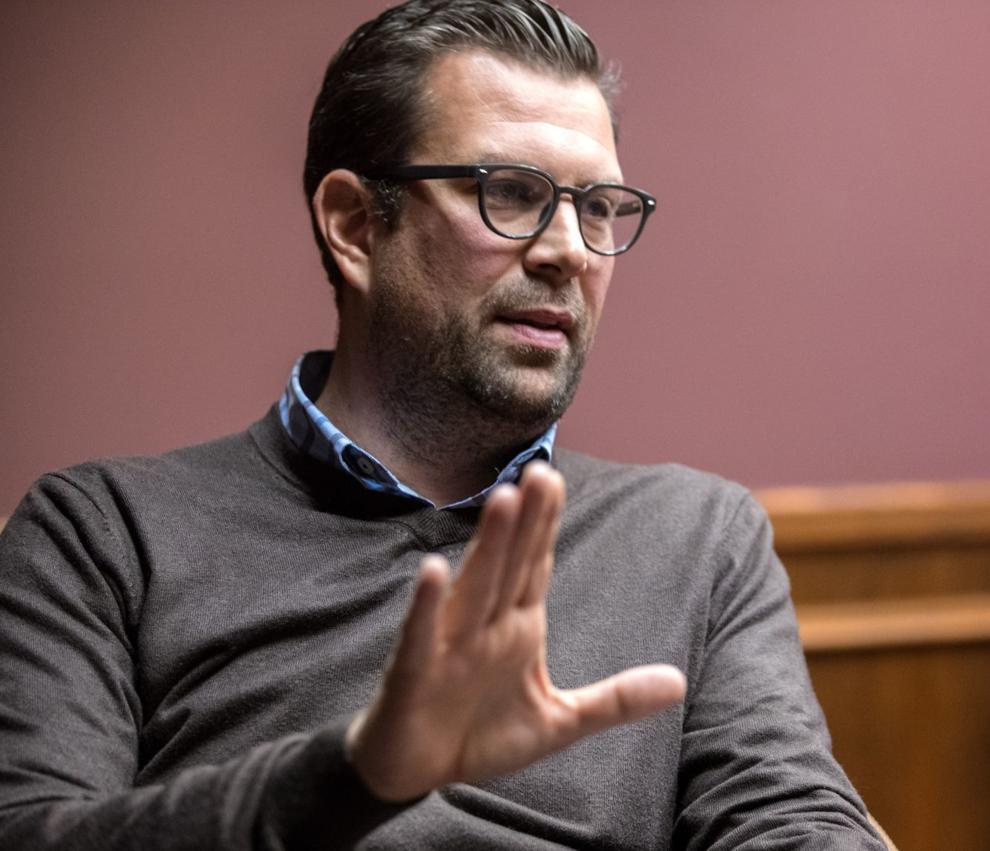 The goal, the report says, is making Nebraska "the best place to live, work, raise a family and play in the Midwest."
There was a time when spending public dollars on such things would be seen as nice but a little frivolous.
"Not anymore," said Gary Person, president of North Platte's chamber. "It's a whole different mindset, different generation out there."
In Omaha, the idea of investing in public amenities to attract young talent is hardly new.
In 1999, a consultant brought in by Omaha business leaders said the practical, hardworking city needed to kick off its shoes and dance around a bit. If the city wanted to attract the young, tech-savvy professionals needed to fuel job growth in the new millennium, it needed more sparkle, whimsy and fun.
It was a new way of thinking that helped spur the construction of a new arena and convention center, renovation of old warehouses into attractive spaces for entrepreneurs and business startups, and the transformation of the city's industrial, polluted and junky riverfront with parks, public gathering spaces, trails and an eye-catching pedestrian bridge.
Now city leaders and philanthropists are doubling down on those efforts with a complete overhaul of three riverfront and downtown parks. The nearly $300 million plan, nearly entirely funded by donors, includes spacious lawns for events, a river promenade, an urban beach, an ice skating rink, water splash parks and playgrounds for kids, a dog park and a revamped river marina.
"They're planning on 1,500-plus events a year in a space that is going to be as aggressively engaging as you're probably going to be able to find anywhere," said David Brown, CEO of the Greater Omaha Chamber. "There's a long list of things that are happening that are focused on how can we be a place that certainly is attractive to businesses, but even more importantly, attracts talent."
Lincoln likewise earlier this year announced an expansion of its trendy Haymarket district, the centerpiece of its efforts over the past two decades to lure young professionals.
Smaller cities in Nebraska are also getting on board.
In the past decade or so, South Sioux City has built 18 miles of paved bike paths, which just might give the city of 13,000 more miles per capita than any city in the country.
Brewpubs and microbreweries, often with encouragement from city development officials, have sprung up in recent years from Syracuse to Ord to Valentine to Alliance. Other trends have included building new housing over main street businesses, providing a slice of urban life in smaller cities, and public arts projects.
But when it comes to investing in improved quality of life, few Nebraska communities are taking a more ambitious swing than Norfolk.
It really got started about two years ago, when Flood was contacted by the Aksarben Foundation. The longtime Omaha civic organization that formerly ran Omaha's now-defunct horse racing track was turning its focus to workforce development all across Nebraska. Flood was asked to head up a workforce working group in northeast Nebraska.
Around the same time, Flood was thinking about his own struggles to keep young workers. He came up with a plan to get several Norfolk businesses to come together on a project that would couple a modern, amenity-filled office park with attractive housing appealing to young workers.
His original thought was to build the business park on the edge of town. But when Moenning heard about it, the mayor took Flood out to lunch.
"You need to do this downtown," Moenning told Flood that day.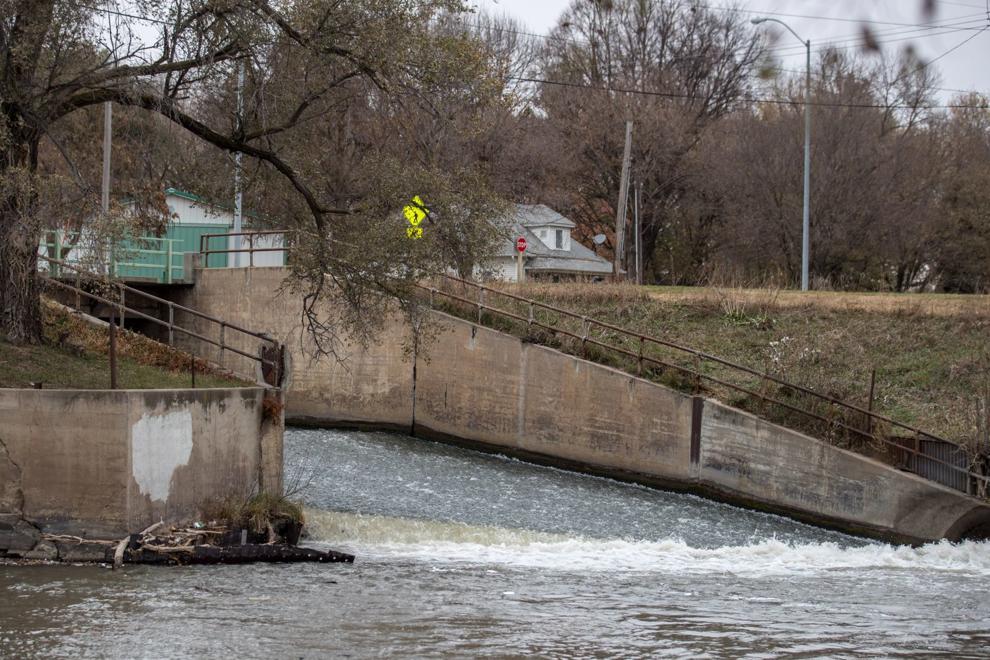 Moenning came into office three years ago with a dream of redeveloping the downtown area along the river where Norfolk was born in 1866.
Norfolk takes its name from the North Fork of the Elkhorn River, with the town originally laid out just south of the waterway. Legend has it that the town's German settlers attempted to register its name as "Norfork," but it came back from the U.S. post office out east as "Norfolk." Stubbornly, the founders' descendants still pronounce it "Nor-fork" today.
The city's first commercial activity was a hydropowered grain mill on the river's south bank. For most of Norfolk's history, the river was essentially a drainage ditch the city turned its back to.
But as far back as the 1970s, there had been talk of developing the riverfront adjacent to downtown with a small-scaled San Antonio-style riverwalk. Many viewed it as overly ambitious, and it never got off the ground.
As mayor, Moenning saw the potential in redeveloping the riverfront and embraced it. He likened it to the transformation that followed in Sioux Falls, South Dakota, when that city cleaned up and restored the nearby waterfalls from which it took its name.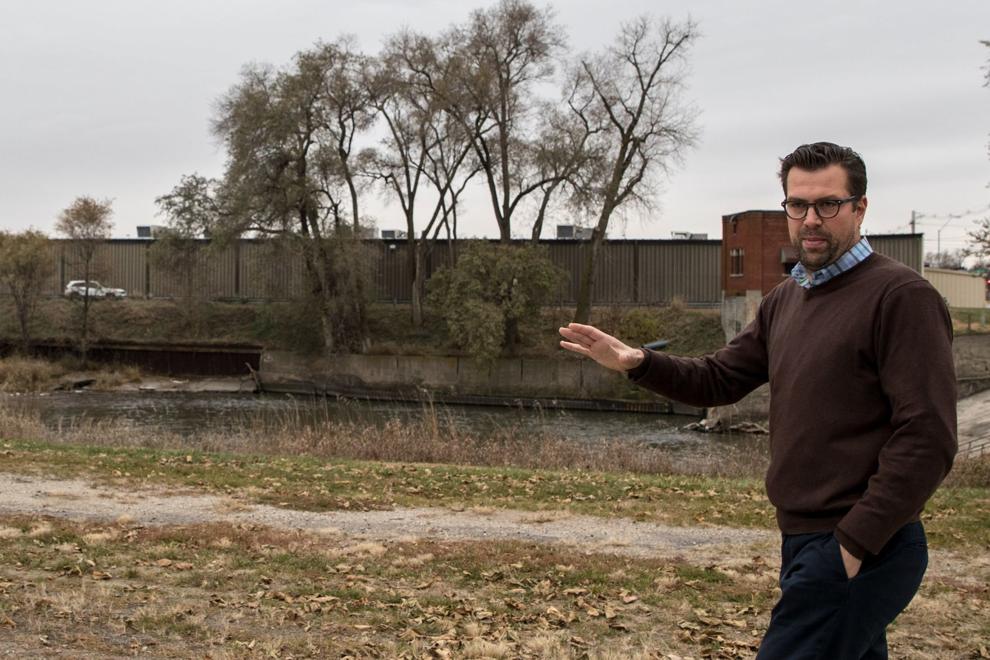 "Reconnecting the people to the water that gave this community life is a critical part of this," Moenning said recently as he stood on the river's bank. "People are naturally drawn to water."
Indeed, it didn't take long for Flood to see it just made sense to marry his office park plan and the broader Aksarben workforce initiative with the riverfront vision.
"This is the right place at the right time," Flood said, "because our downtown is primed for this."
The Aksarben working group that Flood headed recently came out with a plan they call "Growing Together," a reference to not just Norfolk but a 10-county region of northeast Nebraska.
The plan's ambitions go beyond the riverfront and business park, calling for such things as a scholarship and internship program at nearby Wayne State College and stepped up early childhood education throughout northeast Nebraska.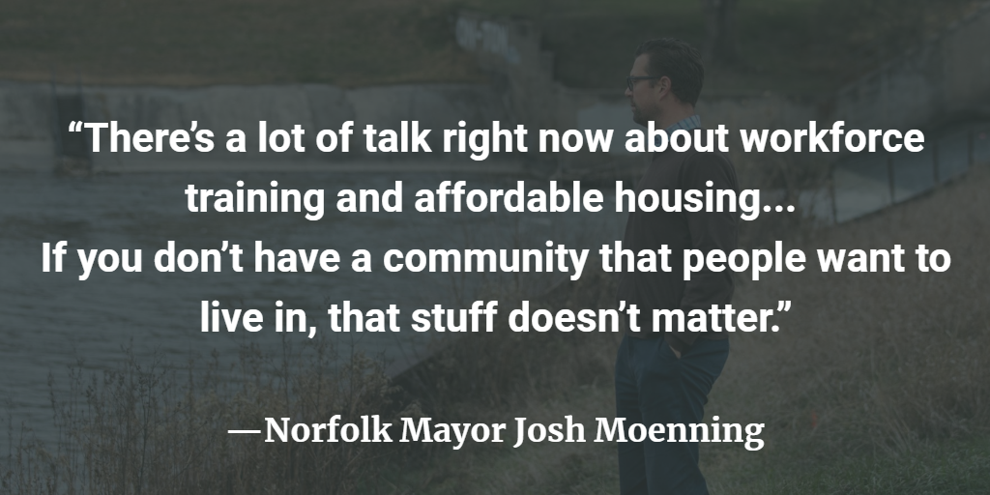 The idea is that a kid growing up in nearby Battle Creek or Randolph would be given incentive to stay in the region for college, spend senior year interning at a Norfolk business, enjoy the connection to the new downtown, and decide to stay and make a life and career there.
A key piece of the puzzle fell into place in August when the local economic development authority voted unanimously to pay $3.1 million for an old 1960s-era shopping center that sits on the site of the original river mill. That's the land slated to become home to the riverfront entertainment businesses and office park.
Other elements of the plan are progressing, too.
Across from the proposed office park on the river's north bank, the city is planning a $3 million park renovation over the next three years to create a new public gathering place.
Johnson Park was once a city jewel, a Depression-era WPA project featuring tiered gardens that looked much like Lincoln's Sunken Gardens. But the park flooded in the 1960s and was allowed to go to seed, largely becoming a patchy grass area with a scattering of picnic tables.
Under the city's plan, Johnson Park would be transformed into an amphitheater for public music performances and surrounding event grounds. The park would be connected to the riverfront entertainment district across the water by pedestrian bridges, including a former railroad bridge that would be repurposed.
With the new Johnson Park, there's no serious danger of flooding. Flow into the river channel is now controlled upriver by a gate. Even during the historic flooding in the region last spring, the river near downtown stayed within its banks.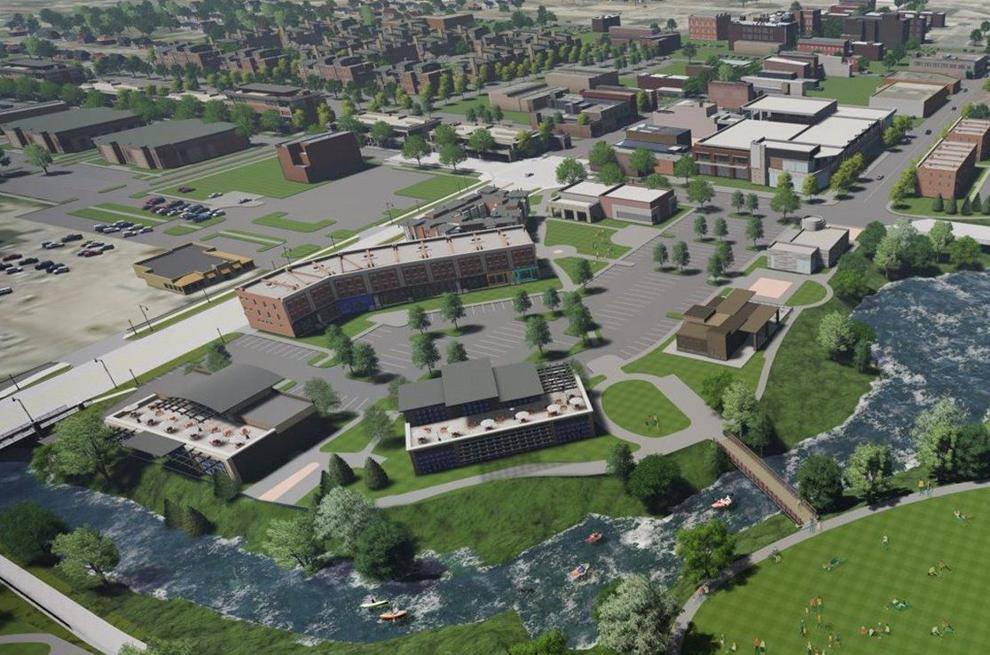 In another river improvement, the local natural resources district, the city and donors are combining to pay for a $3 million engineering project in the next two years that will take out a dam at the old mill site.
The dam and spillway currently create a steep 13-foot drop-off in the river. Removing that water cliff and stair-stepping the waterway will create a whitewater flow through downtown, one that would be friendly for kayaking and other recreation.
Kayaking? It's already a thing in Norfolk. A local outfitter just upriver of the planned development has rented kayaks and tubes for the past five years.
"People's view of the river has changed considerably since I opened my business," said Tony Stuthman of North Fork Outfitting. "It's a beautiful stretch of river, and it's a half a block from downtown."
In another step last year, a worn-out bridge over the river at Norfolk Avenue into downtown was replaced by a new ornamental one as part of a $6 million city project. Related to that, the city also spent $750,000 for riverfront recreational trails.
There's a similar $3 million plan to replace the other river bridge into downtown, as well as plans to spend $1 million to turn another street into a green, walkable corridor between the riverfront and downtown.
In all, city investments in the bridge and street work, Johnson Park, trails and waterway improvements could exceed $15 million. Other city investments in downtown bring the figure closer to $30 million. With private investment, Flood estimates the whole project could exceed $50 million.
The Norfolk leaders are counting on the private sector to build the office park, the hospitality businesses lining the riverfront and the new housing catering to downtown workers. There has already been interest in all those things, Moenning and Flood said.
Seeing the potential, a local developer in recent years has bought land near the project site for potential new housing and development. And three businesses have expressed interest in moving to the river. 
Sign up for World-Herald news alerts
Be the first to know when news happens. Get the latest breaking headlines sent straight to your inbox.
"When Mike first talked to me about this, I said, 'That's a great idea, Mike,' but in the back of my mind I was thinking nothing would come of it," said Brandon Day of DayCos, a Norfolk firm specializing in financial services for trucking companies. "As things have progressed, there is more and more momentum, and I really think it's a sign of the momentum in Norfolk in general."
Though the new office park was Flood's idea, he ironically has decided it would be a conflict of interest for him to move his business into it. Because he's helping to raise money for the riverfront from outside donors, he doesn't feel it's appropriate for him to potentially benefit from it personally. He instead plans to move his business into another building downtown.
Flood and others are seeking to raise at least $3 million privately for the riverfront and some $12 million more for the scholarship program and early childhood education elements of the Aksarben workforce plan.
In their fundraising, they're hoping to tap the Omaha philanthropic community, Flood only half-joking when he refers to the new riverfront as "Aksarben Place." Flood's message is that what's good for Norfolk is good for Omaha, too.
The Aksarben Foundation has been supportive, he said, seeing what's happening in Norfolk as a model for other communities in the state.
In all, Flood is hoping Norfolk businesses can pack a thousand young workers in a dense area around downtown and the riverfront, creating an exciting district for young people to work, live and gather together.
Flood said he has nothing against Mel's bar, which has long been the most popular watering hole in Norfolk. But he believes Norfolk needs much more if it's going to keep young people and prosper in the future. He thinks Norfolk is ready to step up.
"This is the future of Norfolk," he said. "This is what it needs to be."