Families, it's not your imagination: Kids are expensive.
Child care is an education issue, a workforce issue and a quality of life issue. And it's an especially expensive issue for families, according to Child Care Aware's 2019 annual report, which compiles average child care costs.
The report looks at child care center and in-home day care costs for infants, toddlers and 4-year-olds. It found that the cost of child care has continued to rise, in some cases exceeding the cost of housing, transportation and college tuition.
"The price of child care is out of reach for too many," said Anne Hedgepeth, senior director of federal and state government affairs at Child Care Aware. "This impacts not just families and kids but providers, businesses, the community and us all."
Sign up for The World-Herald's afternoon updates
Receive a summary of the day's popular and trending stories from Omaha.com.
The high cost of child care is not surprising to parents like Jason Buzzell, a father of two and the leader of IT accessibility at the University of Nebraska at Omaha. He and his wife moved back to Omaha in 2015 with two kids under 5. He didn't factor the cost of child care into a spreadsheet of cost of living differences between here and Edmonton, Canada, where they had lived.
"It was more than our mortgage," he said. "It was our biggest expense in our household."
For about six months they paid close to $2,000 a month. They put off house projects and tightened their grocery budget. Then they were able to get the kids into UNO's Child Care Center, which has reduced rates for faculty and staff.
Had it not been for that program, Buzzell said, "I don't know what we would have done. We would have gone further in debt."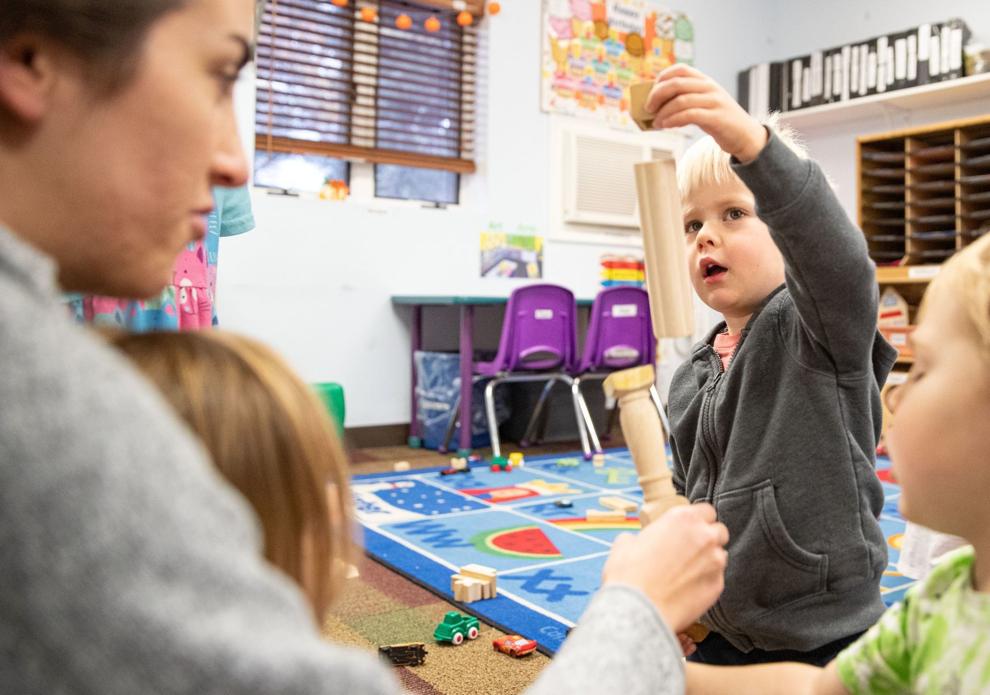 In fact, the UNO Child Care Center was created in the 1980s by the student government, part of a recognition of the importance of child care for students who are parents.
Through a federal grant, it offers reduced or free child care to low-income students.
"They can focus on their education knowing that their child is being educated as well, with a quality program with a quality staff," said Dawn Hove-Casart, the center's director.
This issue is compounded by the fact that, as expensive as child care is, child care workers do not get paid comparably to other educators. And there's a move to professionalize those workers and pay them better.
Ninety percent of brain growth happens in the first five years, said Catherine Huddleston-Casas, associate director of workforce planning and development at the Buffett Early Childhood Institute.
"That's a lot going on," she said. "Suddenly that context where we're putting those young children every day becomes much more important than we realize."
Jessica Lathrop, a political fundraiser, hadn't planned to go back to work after her two girls were born. But she eventually decided to, and both children attend a child care center at Union Pacific, her husband's employer. She said she's happy with how things worked out.
"I think they're learning so much more than they would have had I stayed home," she said.
She said their family pays $1,700 a month for two kids to attend four days a week, a cost that she realizes not all families can afford.
The cost of child care leads some parents — often women — to quit working because it's cheaper to stay home with kids than pay for child care.
"Nebraska has a workforce shortage, a very severe workforce shortage, so we can't afford to have willing and able individuals not in the workforce because they can't afford to be in the workforce," said State Sen. Machaela Cavanaugh of Omaha, who has three young children.
In fact, more than 4,000 Nebraska parents made major job decisions based on problems with child care in 2016, Voices for Children estimates.
Theresa Thibodeau, a former state senator who owns the Primrose School of La Vista and is the chairwoman of the Douglas County Republican Party, said the solution lies in revisiting some regulations.
For example, she said, children are required to sleep more than three feet apart, which puts a strain on facility costs. She noted that when children play, they are much closer together than three feet.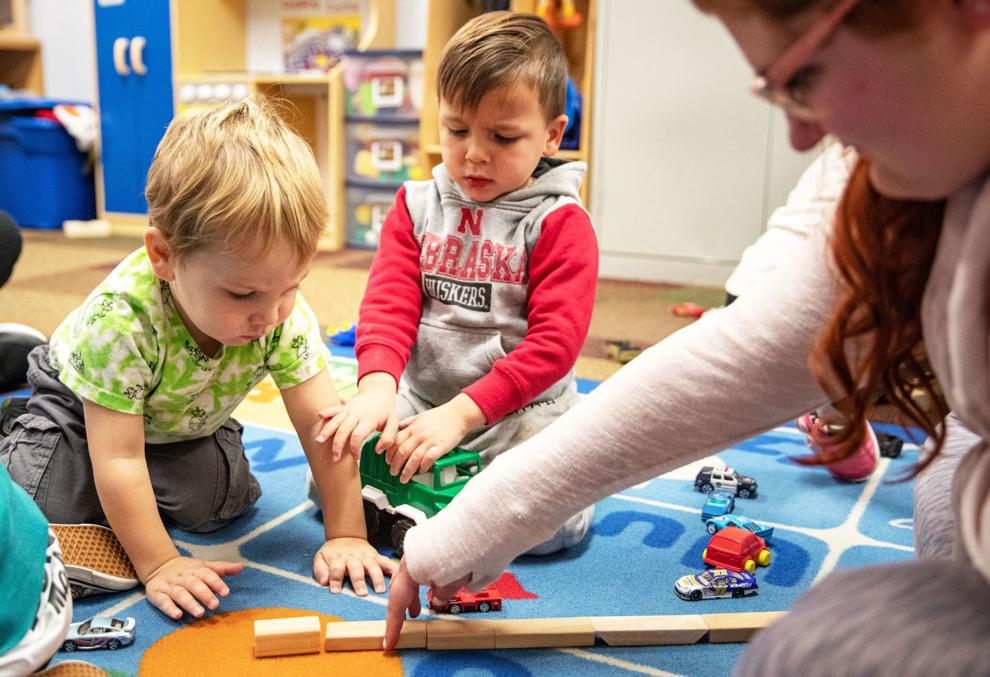 She also said a new federal rule about fingerprinting providers has become a "headache" — she is paying $45 to order a background check for each of her 46 employees, all of whom she had done background checks on already.
(The authors of the national report offer several solutions, including increased subsidies, but they oppose decreasing regulation.)
Several people said that no one solution is enough — systemic change is needed to fix both the affordability problem and the problem of pay for child care workers.
"There's pretty much nothing that it doesn't impact," said Cavanaugh, a Democrat in the officially nonpartisan Legislature. "I think we as a state need to shift our thinking around this issue because for so long there has been a mentality that, 'Well, mothers can stay home with the children and that is how we make this work.' But that is no longer the reality."
Omaha-area high schools ranked by 2018 ACT scores
We collected 2018 ACT scores from 19 of the biggest schools in the Omaha area. Take a look to see if your school is on the list and where it fell.